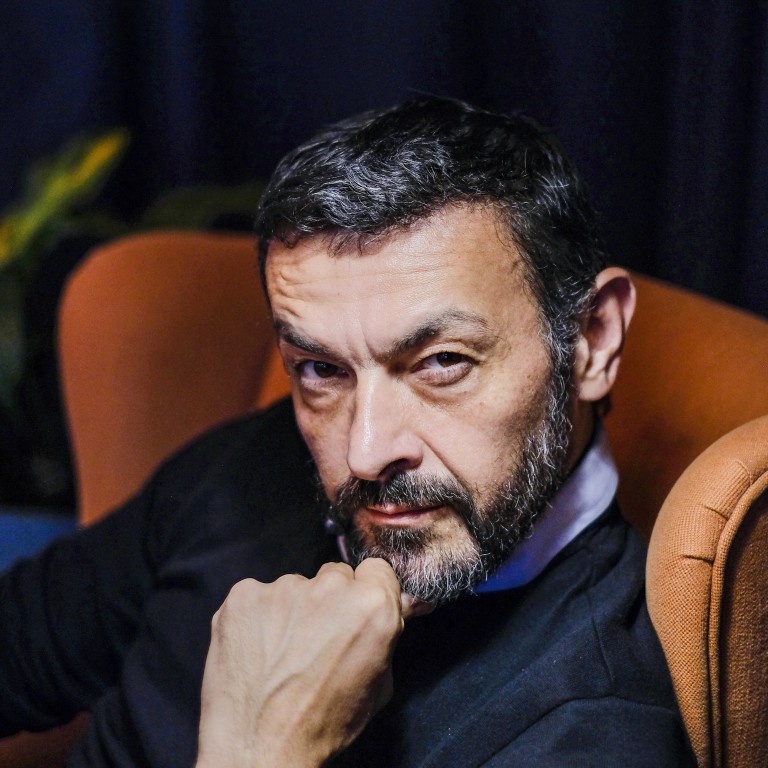 Actor on playing the white villain in Hong Kong film, and how he spotted a 'bad guy' niche to fill
Philippe Joly has died opposite Andy Lau, Chow Yun-fat, Jackie Chan, John Cusack and boyhood hero Jean-Claude Van Damme since moving to Hong Kong
In one of his first films, Frenchman was only allowed one take and got danger money – 'Well, it's explosives', they said; now his goal is to snare better roles
"I die a lot!" says Philippe Joly. Most often, says the French-Russian resident of Hong Kong, he gets shot in the head, but he's also been impaled and eaten by a monster.
It's all in a day's work for Joly, who plays the archetypal Western
villain in Hong Kong movies, and has appeared with the likes of Chow Yun-fat and
Andy Lau Tak-wah
. His latest big screen outing is in
The White Storm 2: Drug Lords
, which opened on July 16.
The former start-up entrepreneur, who lives in Mui Wo, Lantau Island, says he brings the same approach to developing his acting career as he did to running companies. "I started to look at what is the demand, what is the niche, how can I fill that niche … Like a business person. Then I realised that my face is not the romantic lead, my face is the bad guy. So the niche you need to fill is the bad guy," Joly says.
While he's far from villainous in person, it's true that if the camera loves some people, it makes Joly look alarmingly mean, and casting in Hong Kong, he says, is firstly visual: "Does this guy look right?"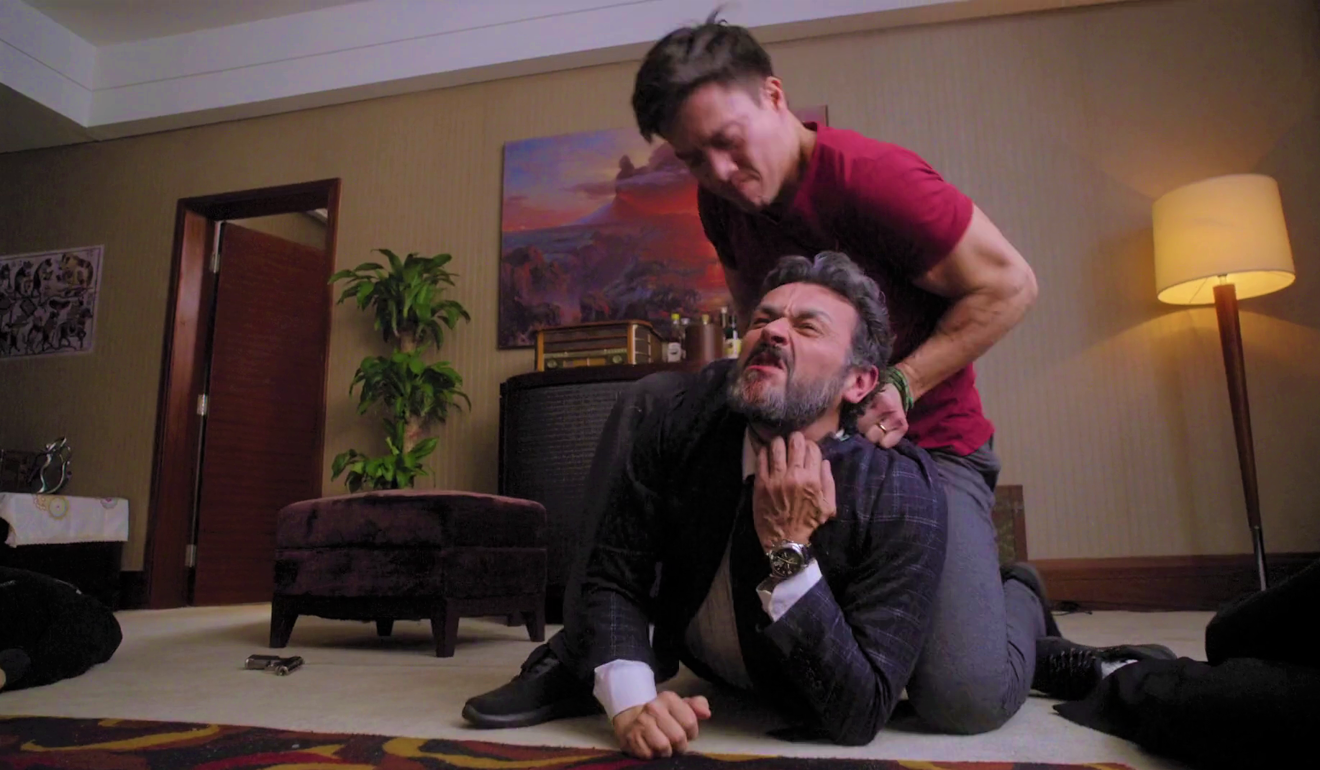 Curating a look that makes you recognisable and gives you an edge visually "doesn't get you cast, but it gets you selected to see what else you've got", he says.
Joly has always had a passion for action and gangster movies, Hong Kong's favourite film genres. He's thrilled to have drunk coffee in the desert with
Jackie Chan
, and to have done a scene with martial arts star Jean-Claude Van Damme ("When I was a kid I had a poster of him on my bedroom wall.").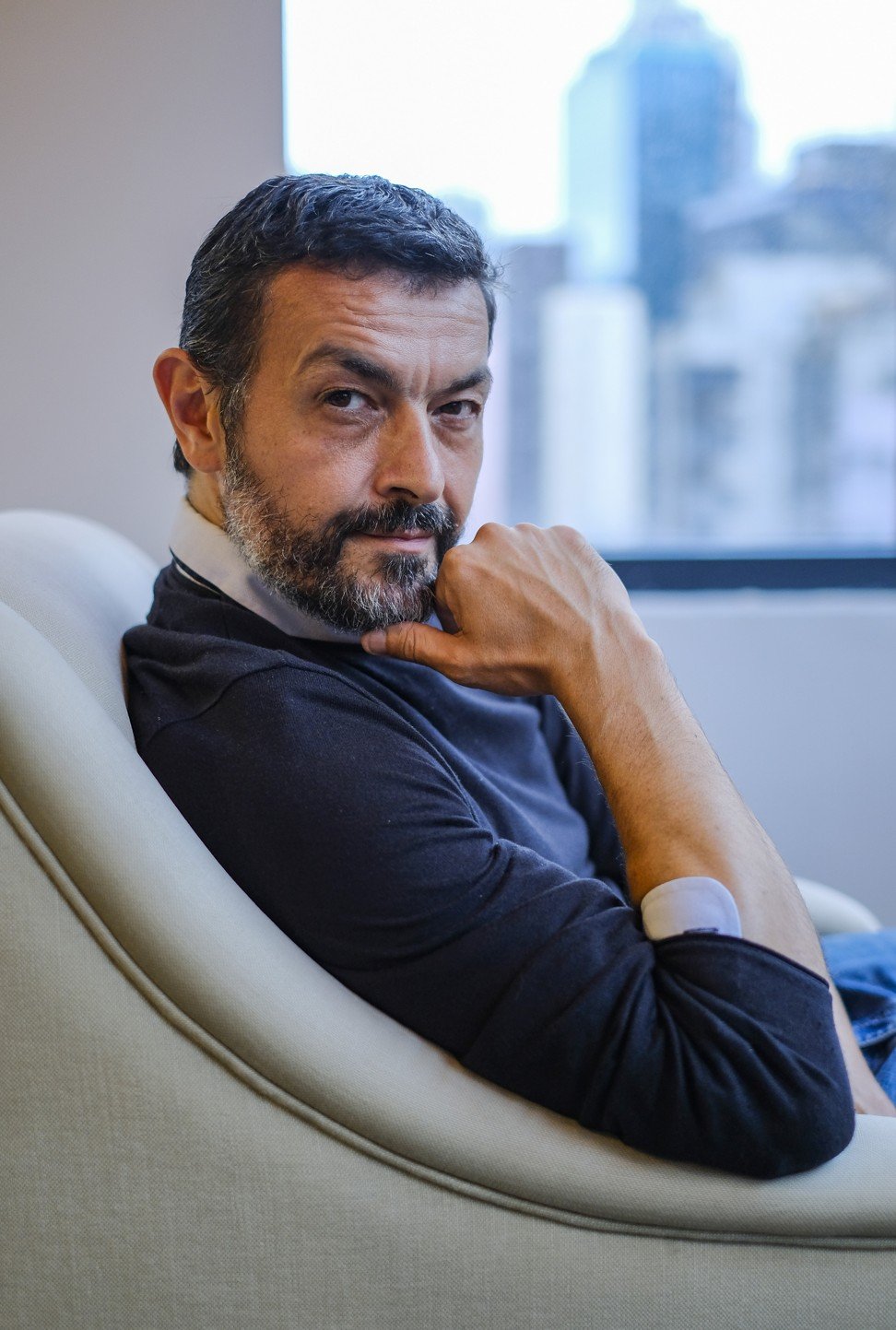 As well as having the right look, his ability to speak Russian, French and Italian as well as English has stood him in good stead, as has his willingness to do his own stunts for those spectacular death scenes.
In one of his first movies, From Vegas to Macau (2014), Joly was shot multiple times (with squibs in his jacket to show the impact of bullets), went flying backwards (pulled on a rope by a stuntman) and landed on the floor dead.
He had to get it right the first time (they only had one jacket) and was warned not to bend his arm, because if he did "you'll break your elbow". More ominously, they told him he'd get paid more because it was dangerous. "'How dangerous? 'Well, it's explosives…'".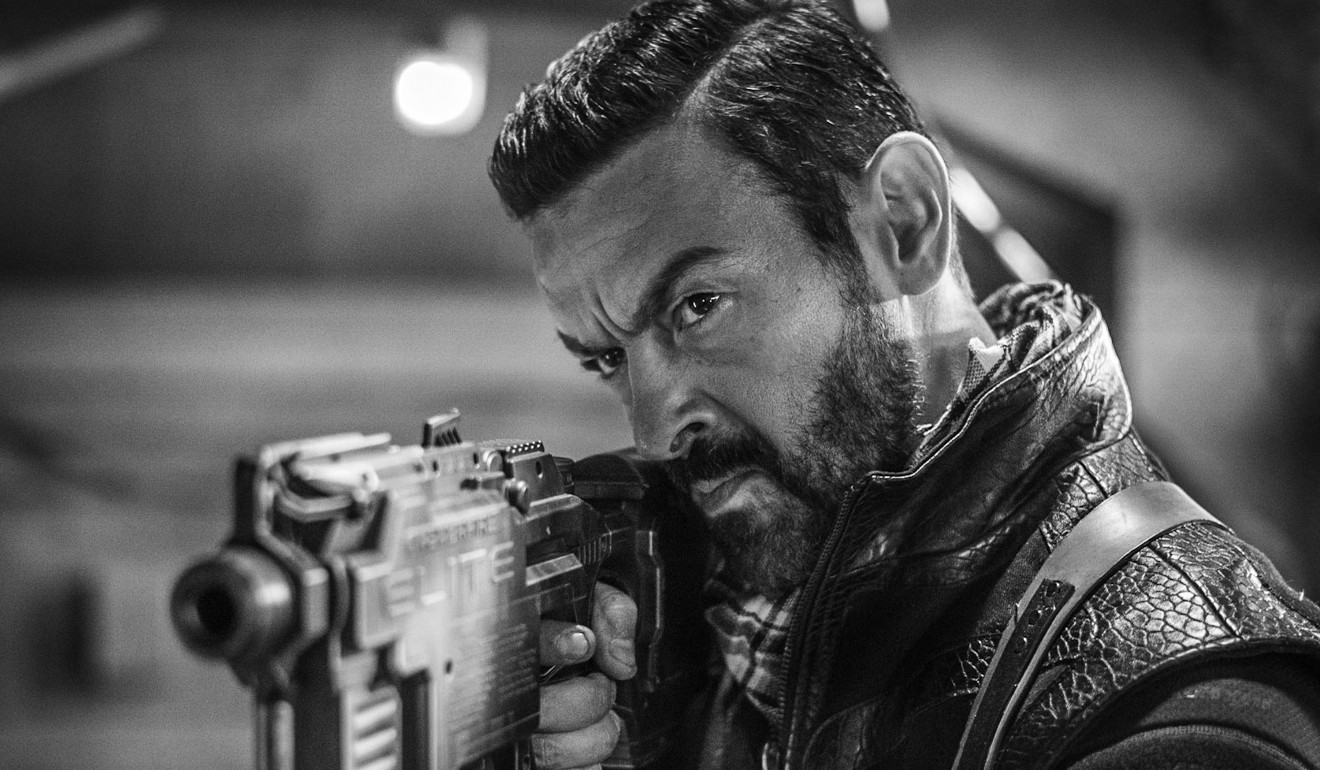 "So you've got explosives in your jacket, wires down your trousers, you've got shields in front of the cameras, you've got the guy with the rope and then it's "one, two, three, ACTION". Hollywood might blench at the lack of health and safety standards, but Joly says with the enthusiasm of a schoolboy: "I have to be honest, I really love this!"
His life experience may have helped. Born in Moscow to a French father and Russian mother, Joly grew up in France in a gritty, low-income Parisian suburb. When he was about 13, "my mother decided that I'd be better off not in jail – and alive!" and managed to get him into a top school – Lycée Carnot – in Paris.
Commuting between two different worlds, he soon realised that the privileged life his schoolmates enjoyed was the better option. Yet the conventional path to success in France didn't attract him. "I just didn't see myself sitting in an office or going to university and becoming a teacher. That would be boring," says the 43-year-old.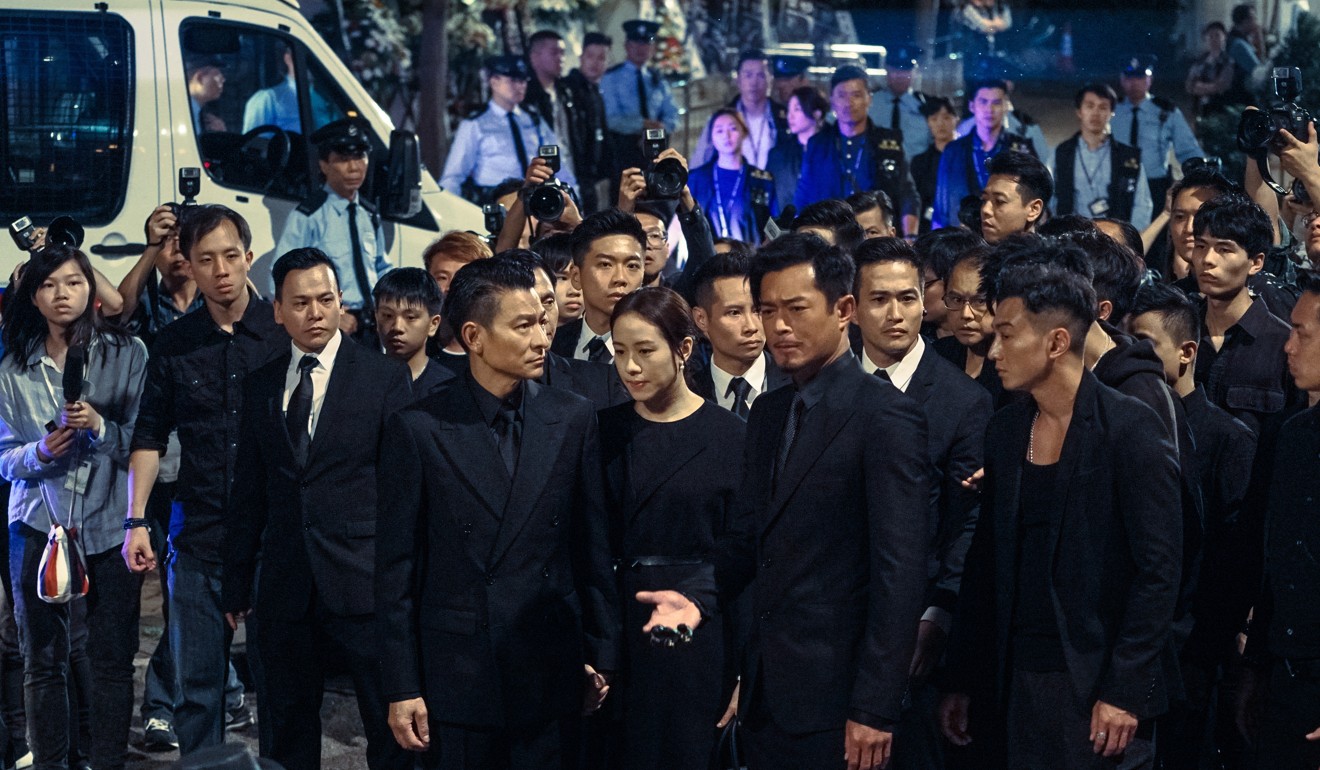 Joly did end up going to university – he studied maths and physics – but dropped out after two years after a chance encounter with an entrepreneur doing business with former Soviet bloc countries led to a job as a consultant in Kazakhstan, thanks to his language skills and multicultural background.
"It was my first time living overseas, first time living by myself, first time having a lot of money and not knowing what to do with it. I was 20 and I was meeting ministers! It was the '90s, so you're talking about corruption, about mafia, and I was in the middle of all of this," he says.
Joly quickly forged a career in the corporate world. "At 24 I was running three teams and about 40 people. I discovered I had valuable abilities in leadership roles. This skill set followed me to this day," he says.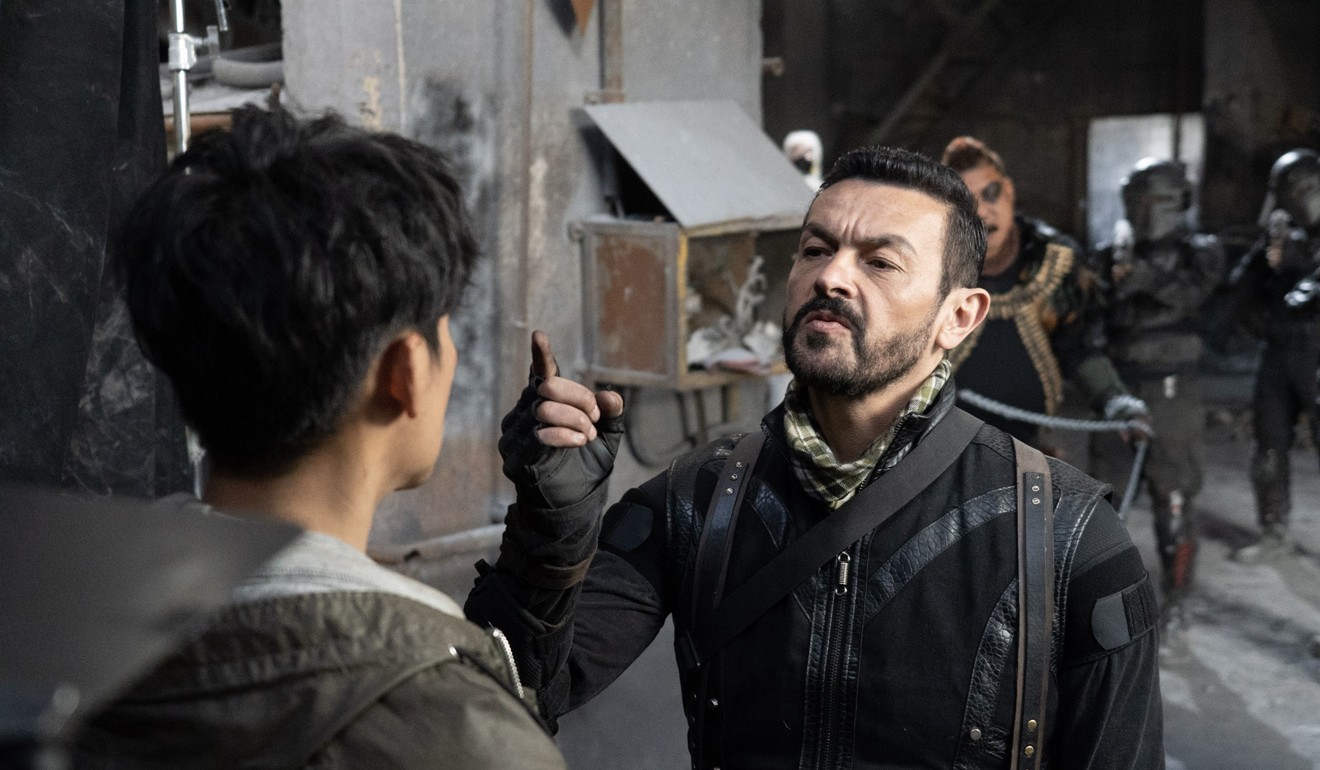 He became a full-time entrepreneur about 13 years ago. His various start-ups, mostly in mobile technology, eventually brought him to Hong Kong. It was here that his acting career began.
"I got into the movie business purely because I was white. I'm a white guy in Hong Kong, they need white guys in the movies as extras, as bad guys, whatever." he says.
After a few years of juggling business, which "paid the rent", and movies, "which made me happy", he realised he could make a living in films, but would need to develop his acting skills and understanding of filmmaking.
Advice from a Hollywood star set him on the right track. "I was in the Gobi Desert, on a horse, dressed as a Roman general and I had a scene with a close-up of me and John Cusack," recalls Joly of the filming of Dragon Blade (2015).
The US actor told him not to move his head so much because in a close-up, your head is the size of the cinema screen. "So that's when I realised how you need to adapt your acting depending on where the camera is and what the framing is."
To learn more about the process from the other side of the camera, Joly has written a number of screenplays and directed some short films.
Known to local audiences by his Chinese name, "Lang Sen" – literally "Wolf Forest", a reference to
Hugh Jackman as Wolverine
, whom Chinese people invariably say Joly reminds them of – his focus is on getting better roles in better films.
A project he's especially proud of is the much anticipated Sons of the Neon Night, directed by Juno Mak and expected to open later this year. A dark, moody take on the gangster movie which Joly says reminds him of Alain Delon classic Le Samourai, he knew it was a good part but had no idea that he'd walk on set to find himself in an intimate dialogue scene with some of Asia's biggest acting names.
"There was Takeshi Kaneshiro, Tony Leung Ka-fai and Sean Lau Ching-wan – that really puts the pressure on you," the actor says. For Joly, this was a crucial moment: "Either you're cut out for this or you're not. You're going to find out."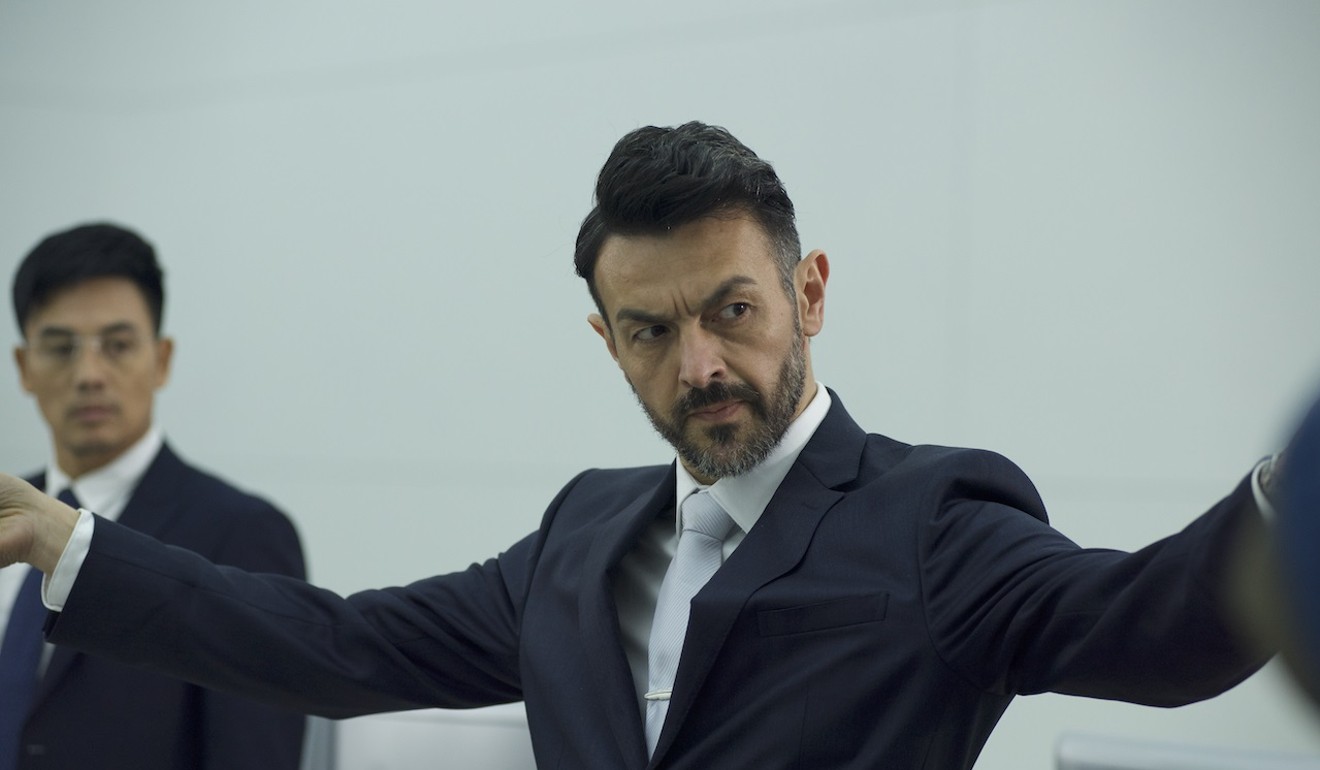 Happily things went well, giving him new confidence: "It took a few years to get there, but now I know that I'm cut out for this. It validates your choice," he says.
In the meantime, audiences will see him in summer blockbuster White Storm 2: Drug Lords, starring Andy Lau and Louis Koo. Joly has only a small part (yes, he dies) but was impressed by the film's veteran director, Herman Yau.
"We did in 12 hours what we would normally do in 24. It was so fast, so precise … It all looks good and I'm looking forward to seeing it," he says.
This article appeared in the South China Morning Post print edition as: Getting shot dead all in a day's work for this popular villain