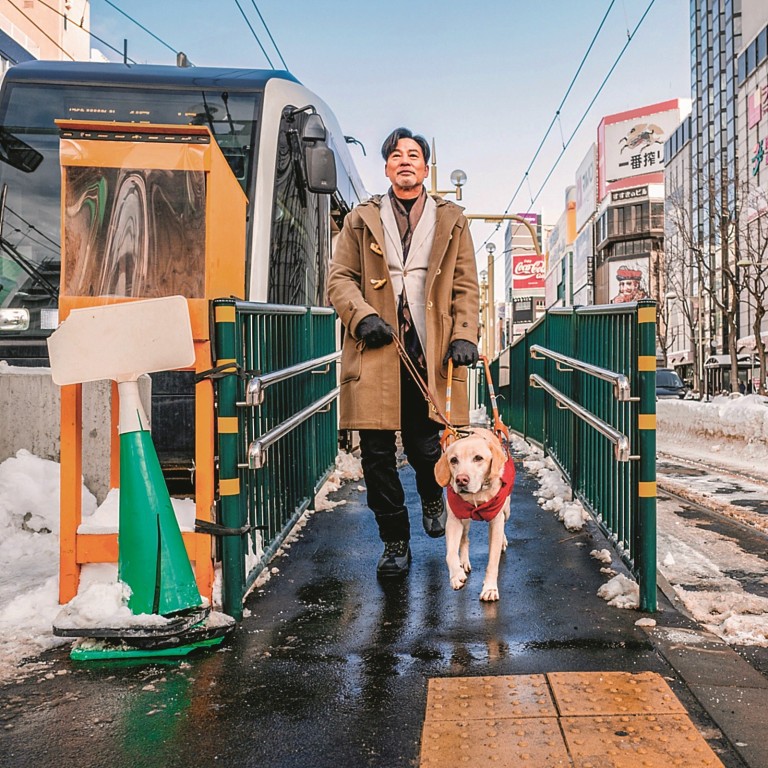 Hong Kong filmmaker on Little Q, his 'sunny and positive' dog's eye view of the world
The new film from Law Wing-cheong, who cut his teeth on Johnnie To action movies and crime thrillers, is a gentle feature about a chef and his guide dog
As well as touching film-goers, Law hopes it will raise awareness of Hong Kong's need for more guide dogs – there are only 30 working today
Hong Kong filmmaker Law Wing-cheong is best known for his work as editor and associate director on Johnnie To Kei-fung's films from the late 1990s to the mid-2000s. When it comes to the films he himself directs, he doesn't restrict himself to crime thrillers and action movies, however.
Law's latest feature, about the life of a guide dog, is a gentle drama that has been warmly received.
Little Q is a Cantonese adaptation of the novel The Life of Quill, the Seeing-Eye Dog, which spawned a very popular Japanese film, Quill, in 2004. Readers were so touched by the dog's loyalty to her master that they praised the book – which was based on a true story – as "the Asian novel that has earned the most tears in the 21st century".
Loosely based on the novel, Little Q is the story of how the titular guide dog changes the destiny of her master, Lee Po-ting (played by Simon Yam Tat-wah). A renowned pastry chef, Lee is stricken by a severe eye disease when he is at the peak of his career, and loses faith in himself and those around him. Little Q's love and loyalty eventually melt his heart and encourage him to go on living.
"I want the whole movie to appear sunny and positive. That's the reason why I purposely don't depict the miserable deaths of Little Q and Lee," Law told the Post in a recent interview.
In the Japanese film version, Little Q is six years old when his master dies from diabetes and kidney failure. The dog works for years as a school ambassador, retires and finally dies in the company of a foster family.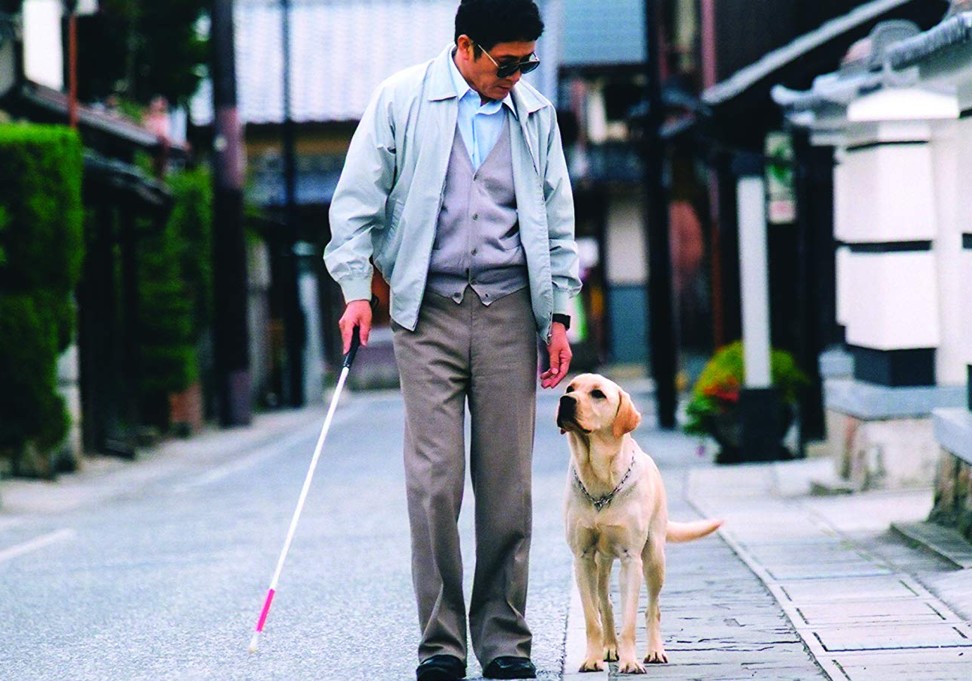 Law adjusted the storyline in the Hong Kong version and let Little Q loyally wait for the return of Lee. Although they are ill, both guide dog and master live happily right up to the end of their lives.
"Guide dogs around the world will not show their faithfulness to a second master," says Law. "What it cares about most is the master who has accompanied it for a long time."
Law's film reproduces a memorable scene from the novel, where Little Q and the master manage to walk together after years of being apart. In the Japanese version, the master wants to walk with Little Q in his final moments, only to struggle to finish 30 steps. In Law's version, it is Little Q who brings Lee to the street and guides him across the road despite being severely lame.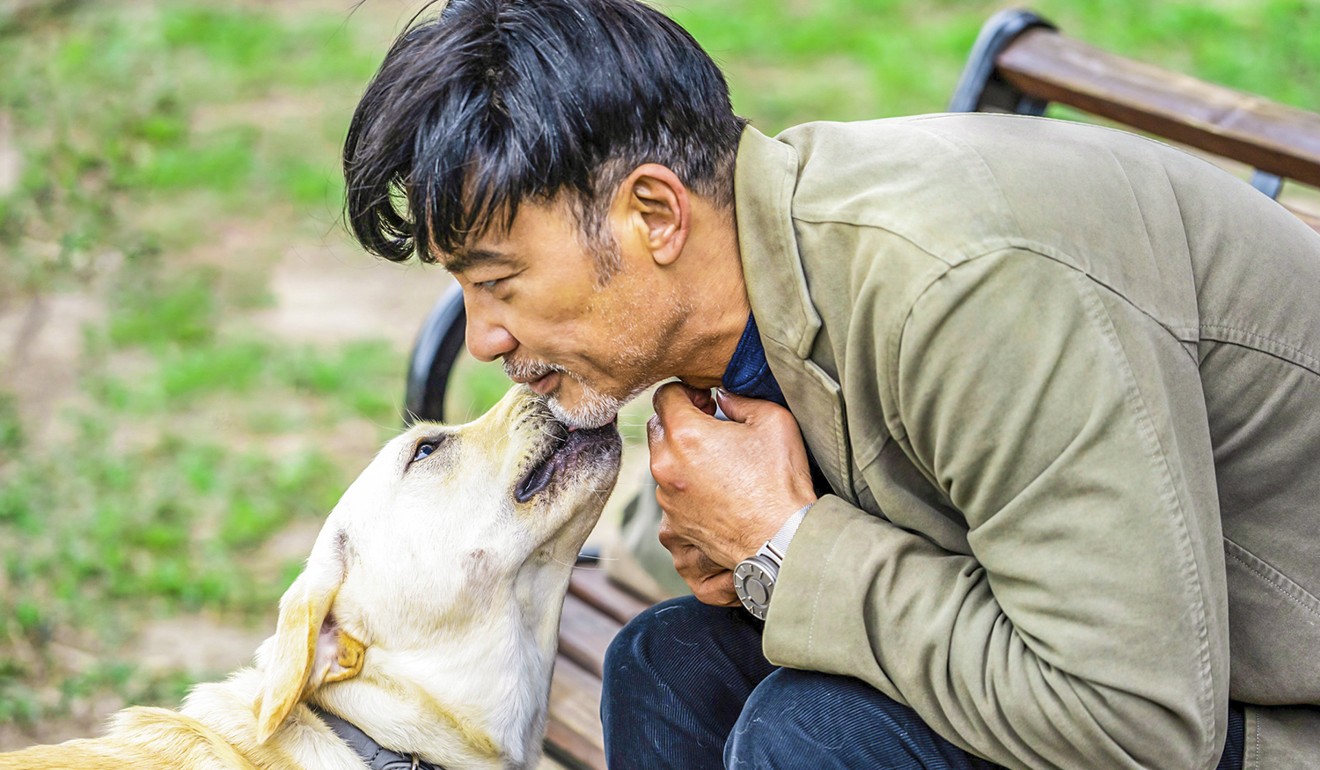 The director says he was intent on capturing the guide dog's emotions. "The guide dog also wishes to walk with its master for the last time. This is what I want to express in this scene," he explains.
Compared with the Japanese version, Law has included considerably more shots in Little Q that depict the world through the eyes of the guide dog.
"Throughout the shoot, I always treated Little Q as a person who has her own affection and point of view," he says. "If we mainly focused the camera on the actors, the movie would have no longer been a story about the dog."
Law reveals that around 10 yellow Labrador retrievers were selected to appear as Little Q – from a puppy to a 12-year-old dog in the twilight of her life. Instructors from the Hong Kong Guide Dogs Association (HKGDA) trained the two guide dogs which the character of the half-blind Lee uses in the film. Other dogs were trained to perform in action scenes.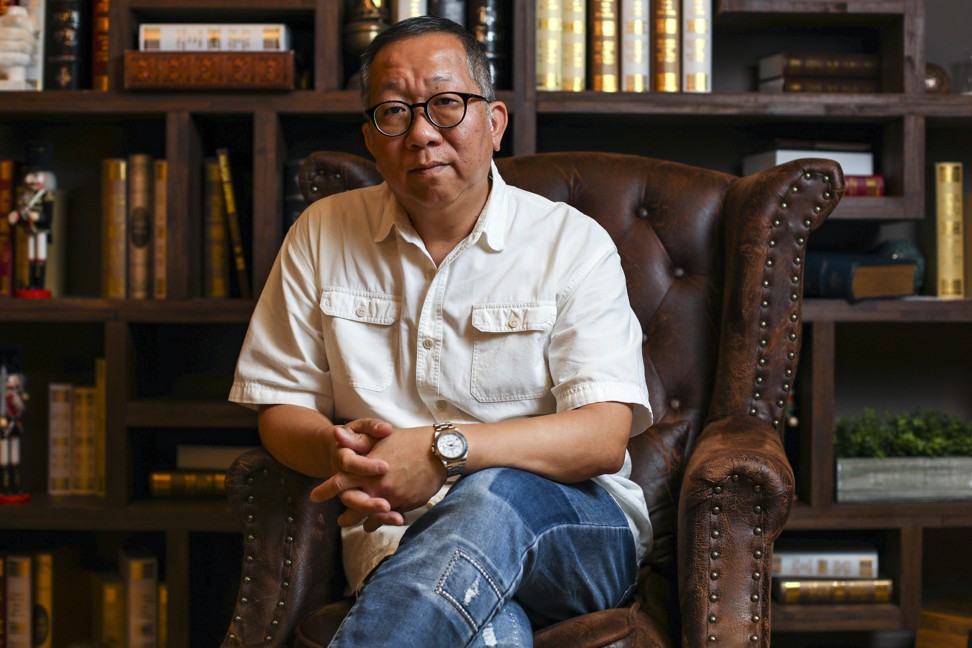 One of the film's most touching moments sees Little Q chase after the car that her seriously ill master has been taken away in. The crew used the largest number of dogs while shooting this scene, because of the long distances involved.
Working with dogs was difficult for Law. "Once I wanted a dog to bury a ball held in her mouth – she just ran far away. So we had to film that scene again and again," he says.
Yam, who plays Little Q's master, Lee, in the film, was required to wear contact lenses that covered up to 80 per cent of his vision during filming. "It really helped him to act like a blind person," Law says.
To help Yam get into character, the director took him to the Hong Kong Stars Lion Club to communicate with blind and partially sighted children. The actor also went to observe how visually impaired people get along with their guide dogs.
In Law's version, when he is faced with unforeseen misfortune, the depressed Lee chooses to isolate himself from the outside world and hideaway from everyone.
His self-esteem initially stops him turning to other people – let alone a dog – for help. "When Lee sinks into deep despair and attempts to commit suicide to escape the harsh reality [of his life], it is Little Q's company that encourages him to cheer up," says Law.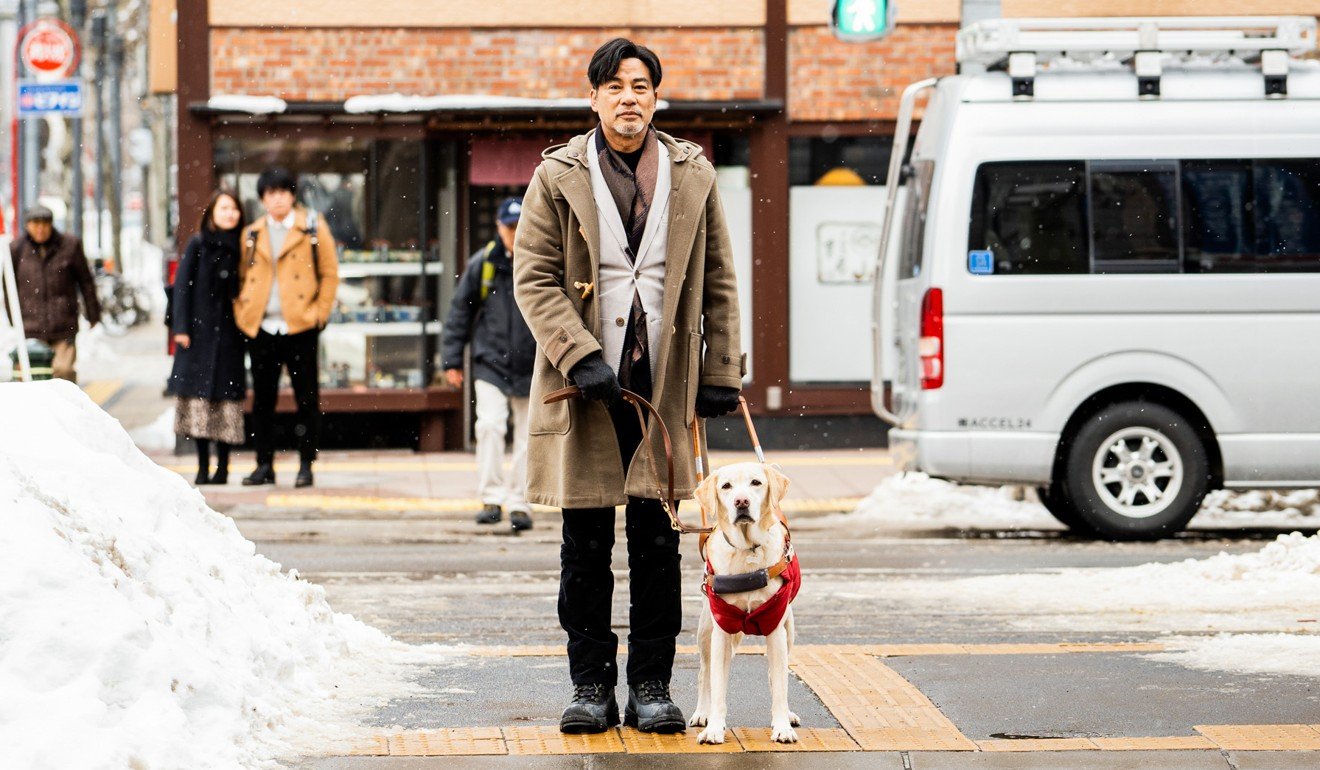 Film-goers may get the impression that life as a guide dog involves relentless work for their master, and that they have a worse life than those dogs who are looked after as adored pets. However, Law believes a guide dog's happiness is not any less than that of dogs who are kept as pets.
Law himself has two dogs, which he has to keep caged at home when he goes out to work. He always feels pity for his dogs, as they cannot accompany him all the time the way guide dogs do.
"Though guide dogs are working dogs, they never feel lonely," Law says. "Staying with their masters is the thing that they love most. And the dogs are much loved by so many people that they have met in their short lifespans."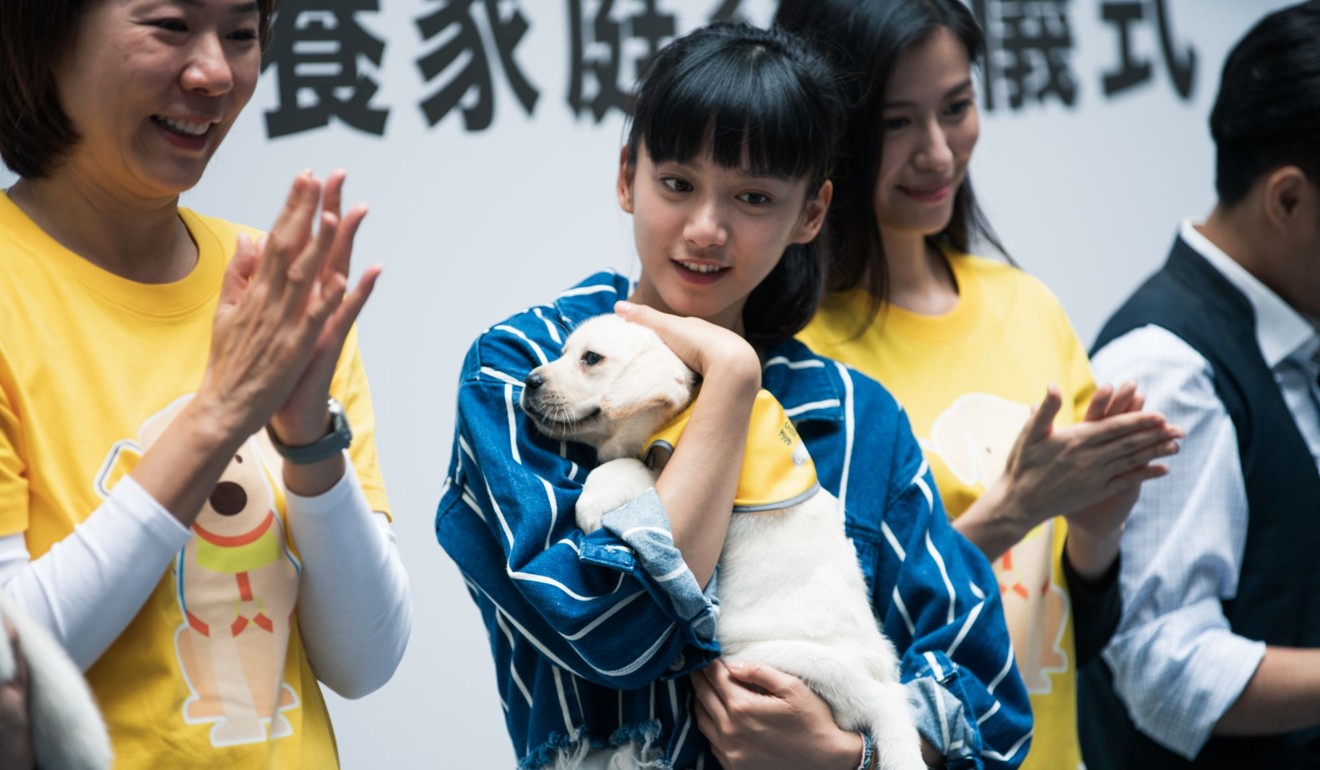 To help visually impaired people enjoy Little Q, Law says the filmmakers have teamed up with an organisation to produce a descriptive soundtrack in Cantonese and Mandarin.
He hopes the film will raise Hongkongers' awareness of the need for a guide dog development programme in the city.
Only around 30 guide dogs are working in Hong Kong today, but it is estimated that more than 1,700 visually impaired people in the city are looking forward to having their own guide dogs.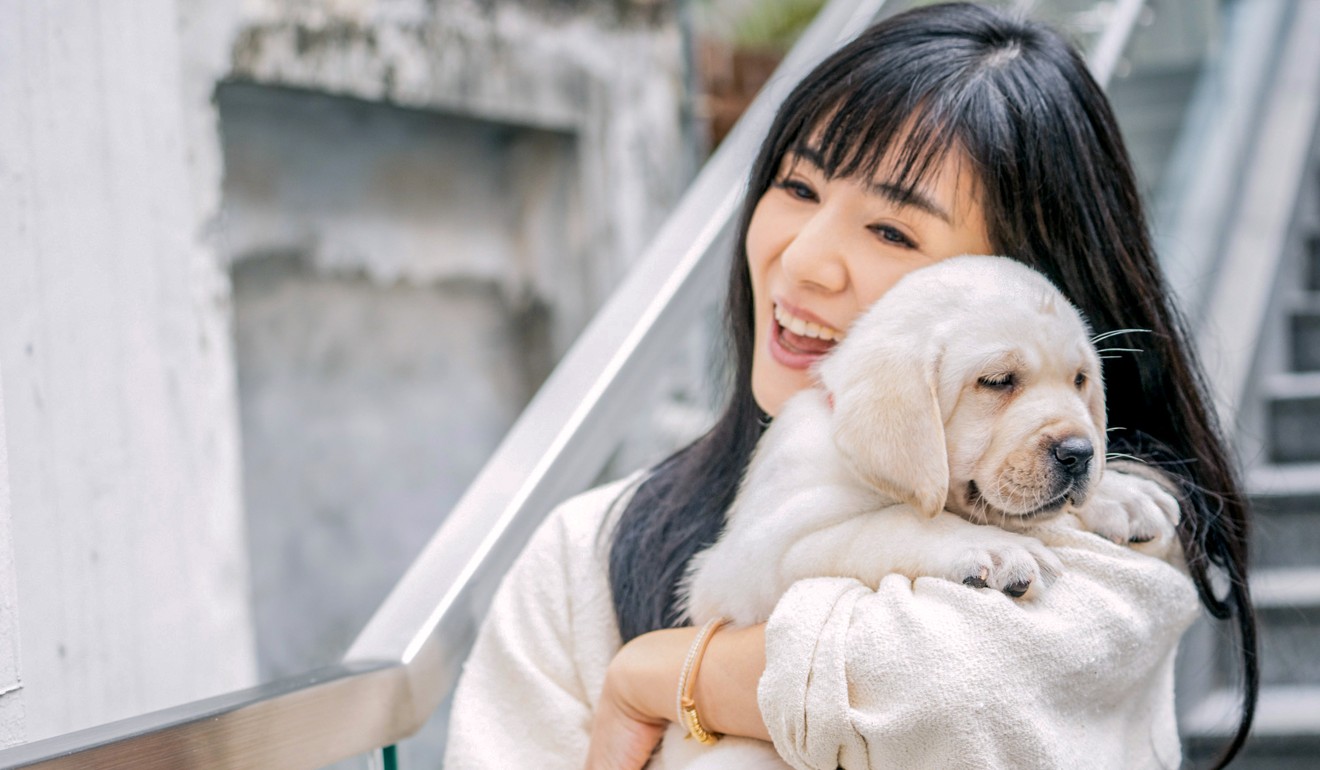 "I realised that most people in Hong Kong know nothing about the excellent abilities of guide dogs," he says. "Thanks to the navigation guide dogs provide their visually impaired masters, they can go to any place they want."
Want more articles like this? Follow
SCMP Film
on Facebook.
This article appeared in the South China Morning Post print edition as: Gentle tale gives paws for thought