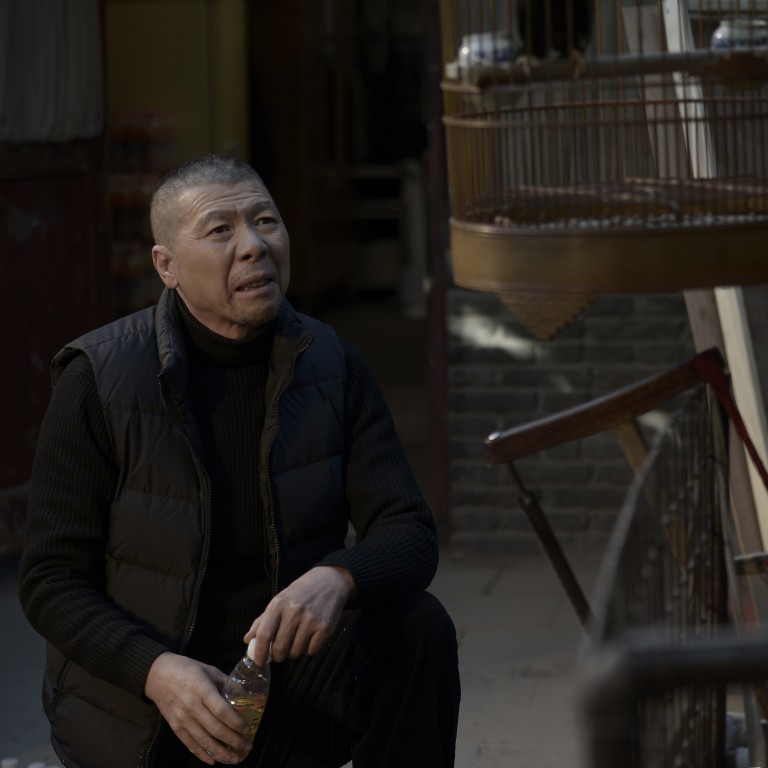 From Mr Six to Tokyo Story – the best Asian films about growing up and getting old
Directors Akira Kurosawa, Yasujiro Ozu and Im Kwon-taek have all explored the topic of ageing and death in their films
From tear-jerkers to comedies, here are 10 of the best Asian films about getting old
Cinema is filled with stories about journeys, and none more so than the long, slow march towards death that each of us must travel. Ageing and mortality are inevitable facts of life and, as such, are universal themes that have inspired many wonderful films over the decades.
Here are 10 of the Post's favourite Asian films about growing up and getting old.
1. Ikiru (1952)
Best known for his sweeping samurai epics, Akira Kurosawa's unsung masterpiece is a contemporary story about an ageing, unassuming civil servant (Takashi Shimura), who is determines to get a playground built before he dies. At once a scathing satire of bureaucratic ineffectuality, Ikiru ("To Live") is also a heartbreaking story about mortality and the quest for life's true meaning.
2. Tokyo Story (1953)
Regarded as one of the greatest films of all time, Yasujiro Ozu's post-war masterpiece follows an elderly couple (Chishu Ryu and Chieko Higashiyama) as they visit their adult children in the big city. While numerous Japanese films today flip this scenario, with young urbanites rediscovering old rural traditions, Ozu's film remains the definitive portrayal of cross-generational disconnect.
3. The Music Room (1958)
Master filmmaker Satyajit Ray's moving tale stars Chhabi Biswas as a once-powerful landlord, who refuses to leave his dilapidated estate, even as it crumbles around him. Taking comfort in the music room, where he hosted extravagant parties, this relic of an antiquated way of life can do nothing but sit idly by, helpless against the shifting tide of India's economic reform.
4. Dumplings (2004)
Miriam Yeung Chin-wah
stars in Fruit Chan Gor's deliciously gruesome satire, as an ageing actress desperate to preserve her beauty. Bai Ling's chef serves her a dish of magical dumplings, restoring her looks and boosting her libido, but they contain a horrifying ingredient. Originally part of the anthology
Three … Extremes
,
Dumplings
proved so popular that a feature-length version was subsequently released.
5. Gallants (2010)
Martial arts masters of yesteryear are given a late-career renaissance by Derek Kwok Tsz-kin and Clement Cheng Sze-kit in this award-winning action comedy. Bruce Leung Siu-lung, Chen Koon-tai and Teddy Robin star as elderly villagers, forced to defend their home from invading property developers. Proving there's life in these old dogs yet, Gallants is a joyous celebration of classic kung-fu cinema.
6. Go Grandriders (2012)
Hua Tian-hao's documentary followers a group of retirees, who embark on a motorbike tour around the island of Taiwan. Bad weather, failing health and long-standing rivalries between men with wholly opposing ideologies are just a few of the obstacles they face along the way. But the journey itself helps them discover a new lease of life.
7. Revivre (2014)
Veteran director Im Kwon-taek has more than 100 films to his name. His latest casts Ahn Sung-ki as a middle-aged businessman, whose wife's death drives him to fantasise about a young colleague. What could have become a sleazy indulgence, instead respectfully underscores the importance of savouring our brief time on this Earth.
8. Miss Granny (2014)
A 74-year-old widow (Na Moon-hee) is magically transformed into her 20-year-old self (Oh Doo-ri) in this smash-hit comedy from South Korea that examines evolving attitudes towards romance, family and everything in between. The winning formula proved so universal, that no fewer than 10 different remakes have been released, or are in development, around the world.
9. Mr Six (2015)
Celebrated Chinese director Feng Xiaogang steps in front of the camera to play a retired gangster, pulled back into the fray when his wayward son (Li Yifeng) is kidnapped. But Kris Wu's gang of rich-kid wannabes have traded their code of honour for capitalist values, driving Feng and his elderly brothers to take a last stand in the name of tradition.
10. Happiness (2016)
Kara Wai Ying-hung secured a third Hong Kong Film Award best actress prize for her heartbreaking performance as an elderly recluse succumbing to Alzheimer's.
After taking in Carlos Chan Ka-lok's wayward young lodger, a hard-earned kinship develops between the pair, as the young man reluctantly becomes her live-in carer. Writer-director Andy Lo Yiu-fai's debut feature proves an unsentimental contemplation on responsibility and selflessness.
Want more articles like this? Follow
SCMP Film
on Facebook