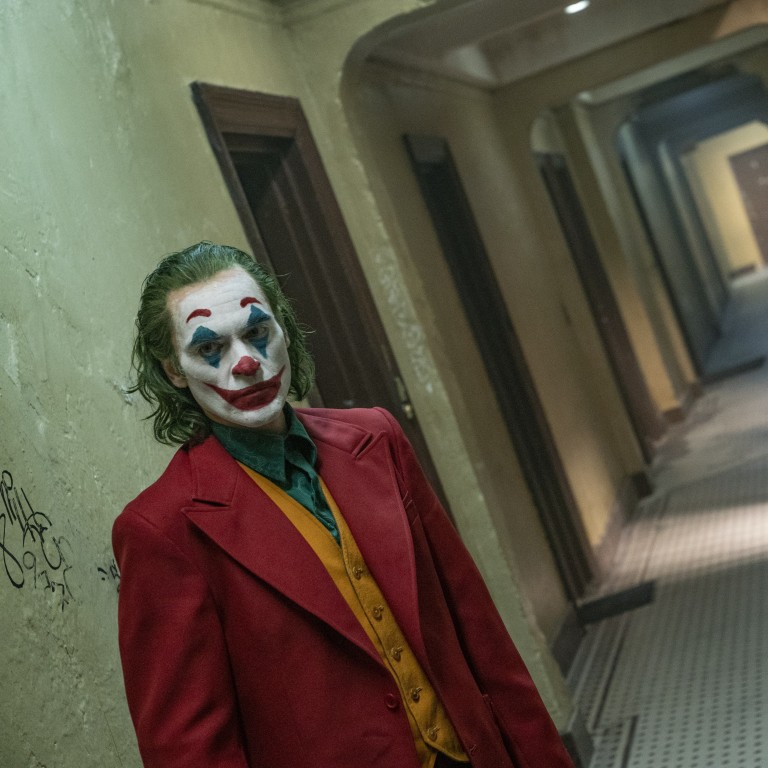 Review

|
Venice 2019: Joker film review – Joaquin Phoenix excels as DC Comics super villain in wrenching origin story
This sublime portrayal of disturbed loner Arthur Fleck and his transformation is utterly compelling. Phoenix gives one of the performances of the year
Director Todd Phillips takes inspiration from Martin Scorsese films Taxi Driver and The King of Comedy – Robert De Niro even plays a comedy-show host
4.5/5 stars
"I used to think my life was a tragedy but now I realise it's a f***ing comedy," says Arthur Fleck, the anti-hero played by Joaquin Phoenix in Todd Phillips' sublime Joker, which received its world premiere at the Venice Film Festival at the weekend.
As most will know, the Joker is the arch enemy of DC Comics' Batman, but this origin story is far removed from the Caped Crusader stories before it. Rather, Philips draws from the touchstones of 1970s Hollywood, including Martin Scorsese's Taxi Driver, for a story about a disturbed loner with deep-rooted psychological problems.
While it's not entirely clear when the film is set, at one point we see a cinema marquee advertising Brian De Palma's Blow Out, which would suggest 1981; there's also a shop front advertising video games, so the timeline is somewhat fluid. What matters is that this is a grimy vision of Gotham, where the garbage men are on strike and gangs of kids will beat you to the ground.
Fleck is a professional clown with dreams of becoming a stand-up comic; there are clear nods to another great Scorsese movie, The King of Comedy, with Robert De Niro here playing Murray Franklin, a chat-show host Fleck fantasises about meeting.
Cursed with a condition that causes him to laugh at inappropriate moments, Fleck lives with his mother, Penny (Frances Conroy), and is all but invisible to those around him. He'd love to date his neighbour Sophie (Zazie Beetz), if only he had the courage to ask her. Gradually, events conspire to reshape Fleck, as cracks begins to appear in his already fragile psyche.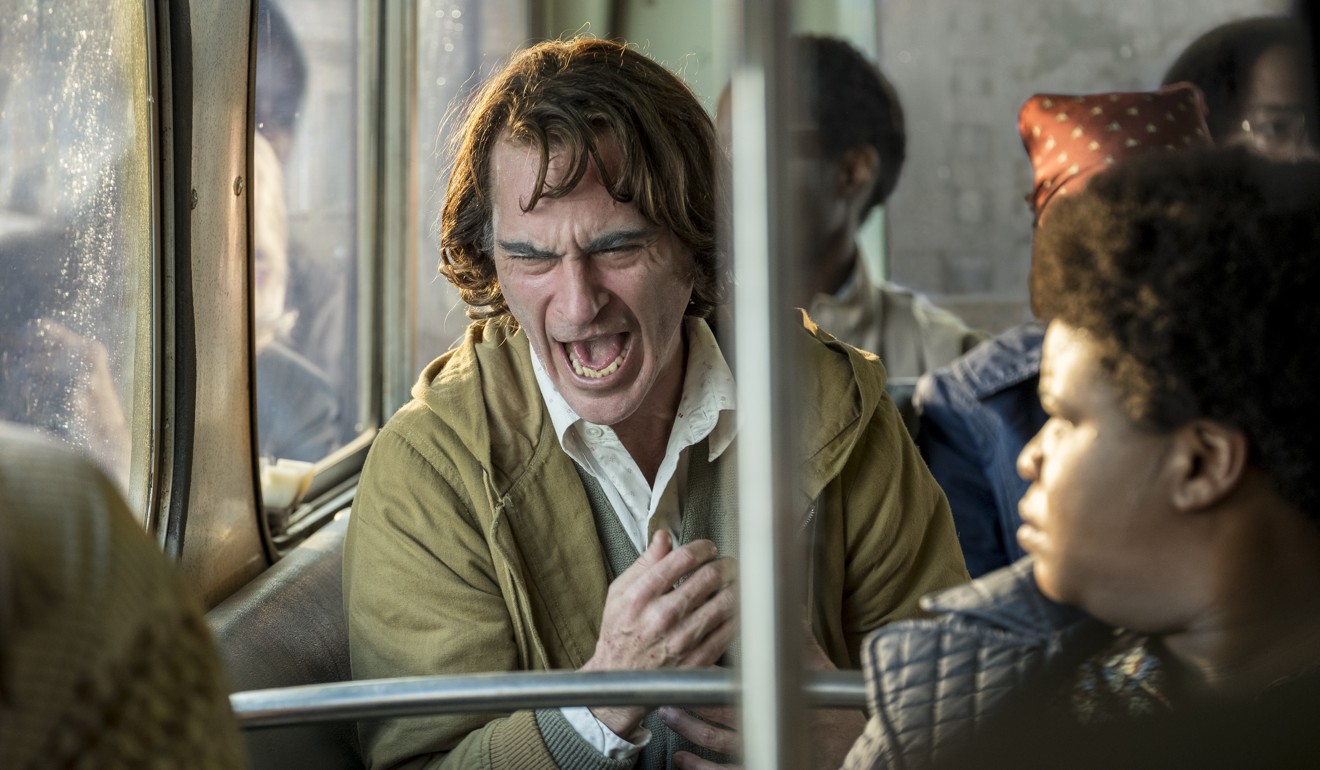 Phillips and his co-writer, Scott Silver, do an admirable job of depicting a restless, decaying city, and offer a compelling portrait of mental illness and the way society ignores those most in need, with Fleck a symbol of the latter. Some of the most touching scenes see him deep in conversation with his social services adviser.
"I just don't want to feel so bad any more," he says.
Naturally, Joker touches on the Batman mythology, although in some ways this is the least interesting aspect of the film – certainly when you've got Phoenix going full tilt. Arguably, he's ventured into this territory before, in Paul Thomas Anderson's The Master, but his transformation here is utterly compelling to watch. It's one of the most wrenching performances of the year.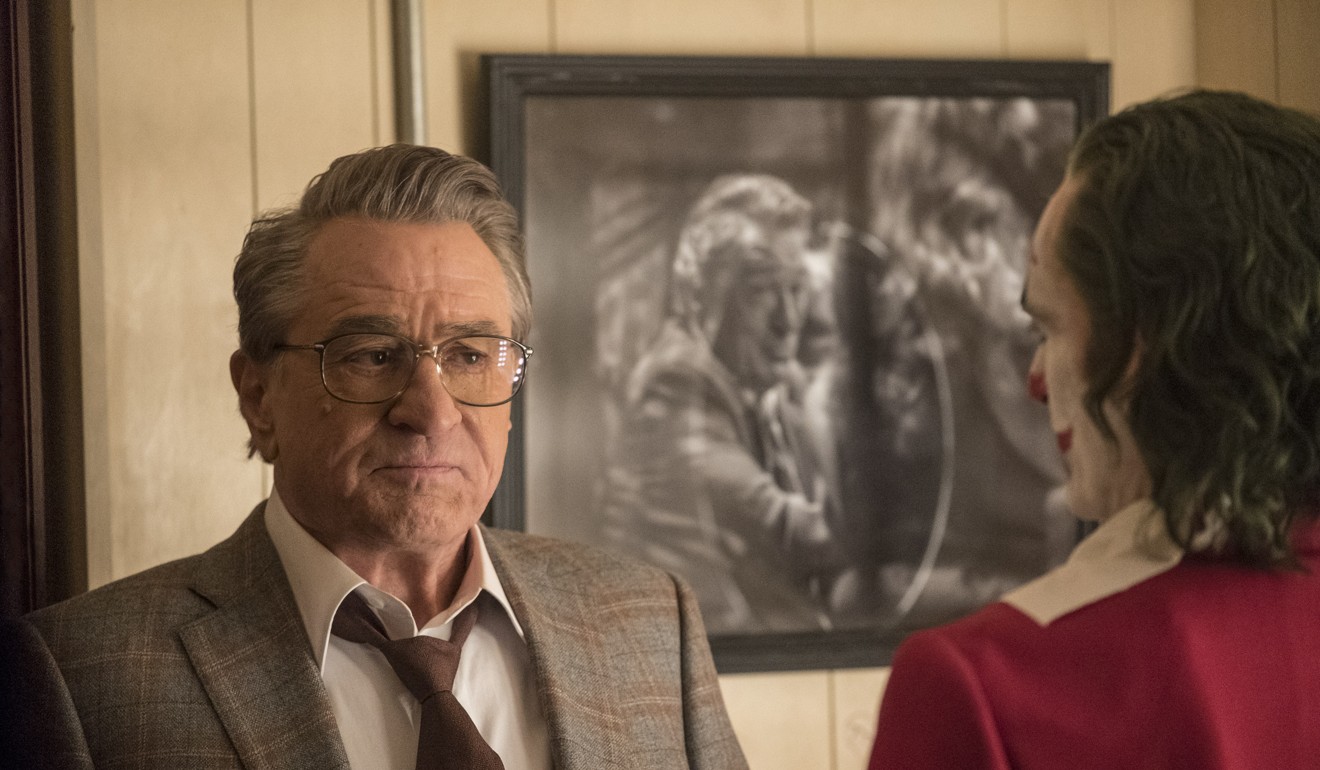 Want more articles like this? Follow
SCMP Film
on Facebook