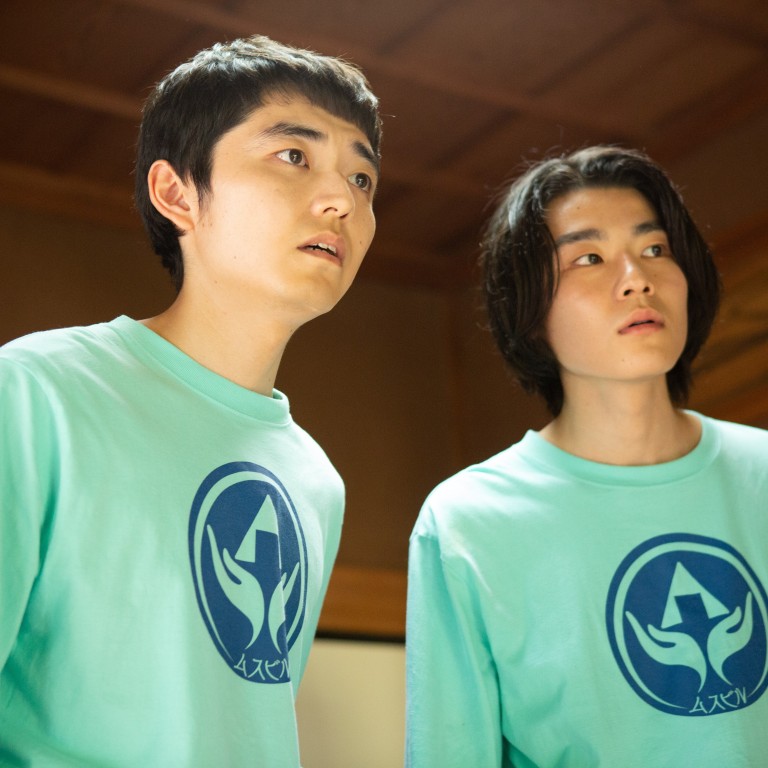 Review

|
Special Actors film review: One Cut of the Dead director returns with another comedy about oddball performers
Shinichiro Ueda's second film, starring Kazuto Osawa and Hiroki Kono, takes cues from his debut feature, but the context couldn't be more different
The film works best in its set pieces, but lacks the narrative dexterity and sleight of hand of its predecessor
2.5/5 stars
Shinichiro Ueda's metatextual zombie comedy One Cut of the Dead caused a sensation at the Japanese box office in 2017, and at film festivals around the world. Its frenzied film-within-a-film gimmick marked a refreshing change of pace for the Japanese indie movie scene, where tired themes of tradition versus modernity are retooled over and over again.
Ueda now returns with his second feature film, Special Actors, again focusing on a troupe of oddball performers and their efforts to stage an elaborate performance, but the context couldn't be more different.
Timid Kazuto (Kazuto Osawa) dreams of being a superhero like Rescueman, the protagonist of a kitschy old B-movie he re-watches voraciously. But his inability to face any kind of confrontation without fainting is hindering his ambitions.
His estranged brother Hiroki (Hiroki Kono) introduces him to "Special Actors" – part drama club, part detective agency – where, for a fee, this collective of wannabe thespians will pose as teary-eyed extras at a funeral, enthusiastic attendees at a film premiere, or even an intimidating new beau to assist a break-up.
Kazuto may have finally found his calling, and when a new client hires them to save her sister and the family motel from the predatory clutches of a spurious UFO cult, Kazuto is determined to emerge as the hero. Pitting one gang of grifters against another gifts Ueda ample opportunity to inject the same giddy, breathless energy that made his directorial debut such an uproarious success.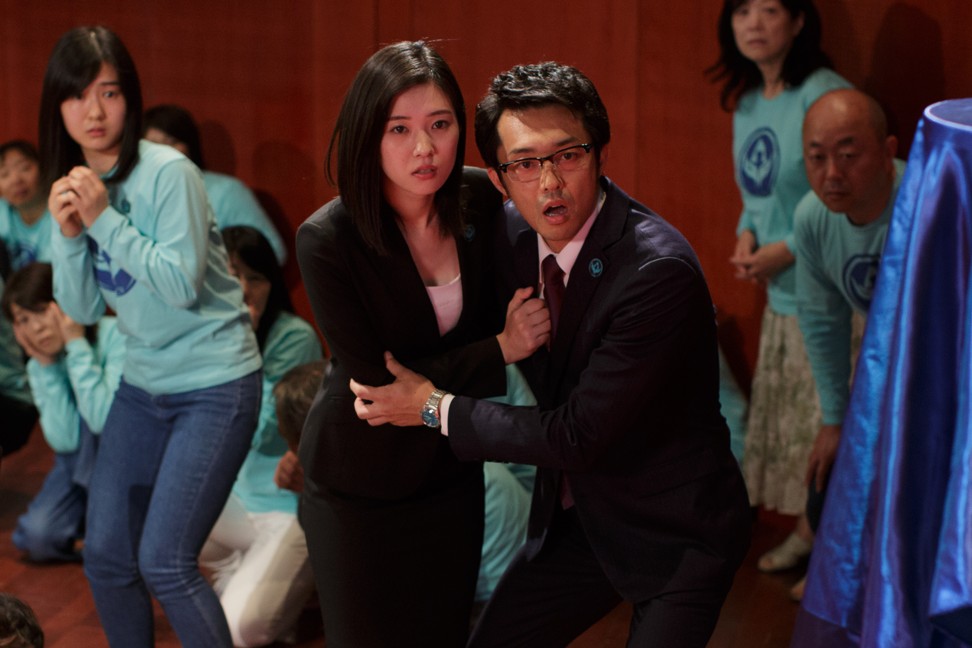 As with the best con artist films, audiences would be wise not to take everything that unfolds at face value. Somebody is always playing a longer con, be it the cult leaders looking to swindle their congregation out of their life savings, or the Special Actors themselves, for whom the line between performance and reality is never clearly defined.
Lacking the narrative dexterity and sleight of hand of its predecessor, Special Actors unfolds in a series of self-contained vignettes, loosely held together by an overpopulated ensemble of sketchily developed characters. The most substantial of these is Kazuto, but with no explanation given for his cripplingly delicate disposition, it's a struggle to empathise with him.
The film works best in its set pieces, but even those moments betray Ueda's origins in theatre. Where One Cut of the Dead was intricately assembled, his follow-up is disjointed and baggy, offering only intermittent glimpses of the wit and invention upon which he made his name.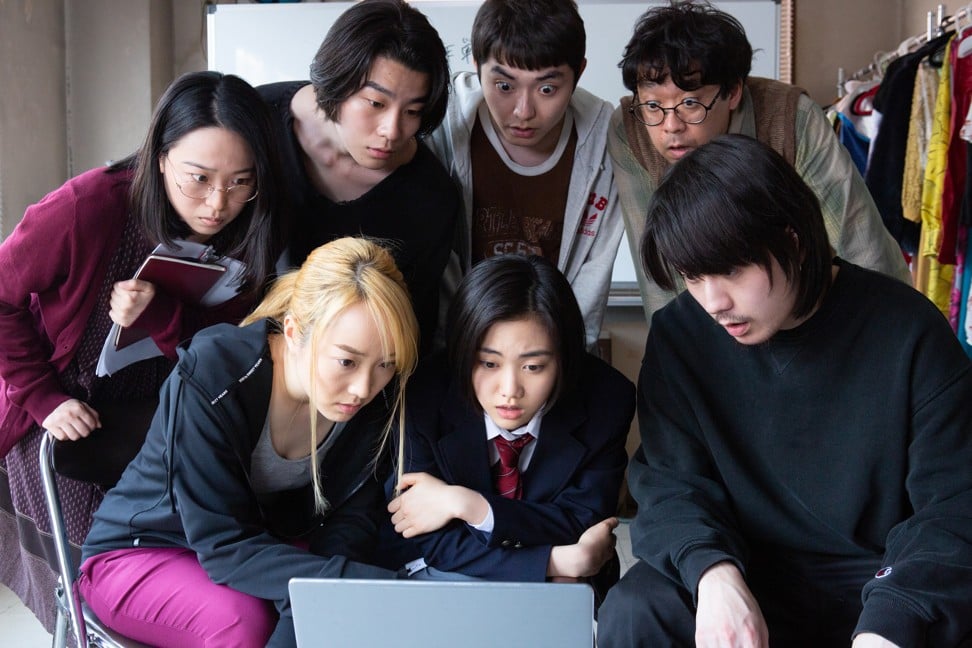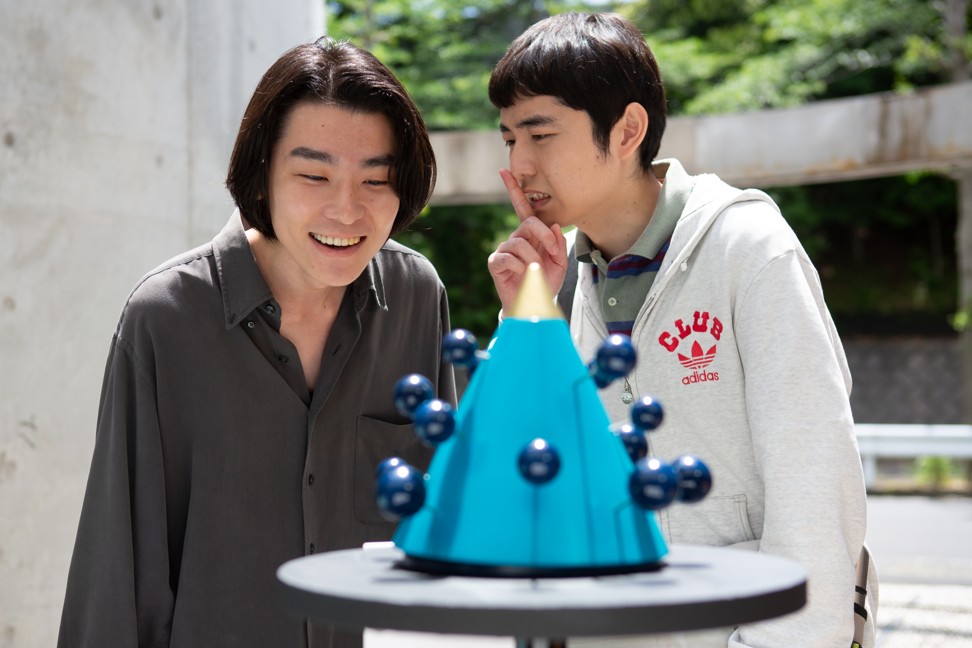 Want more articles like this? Follow
SCMP Film
on Facebook