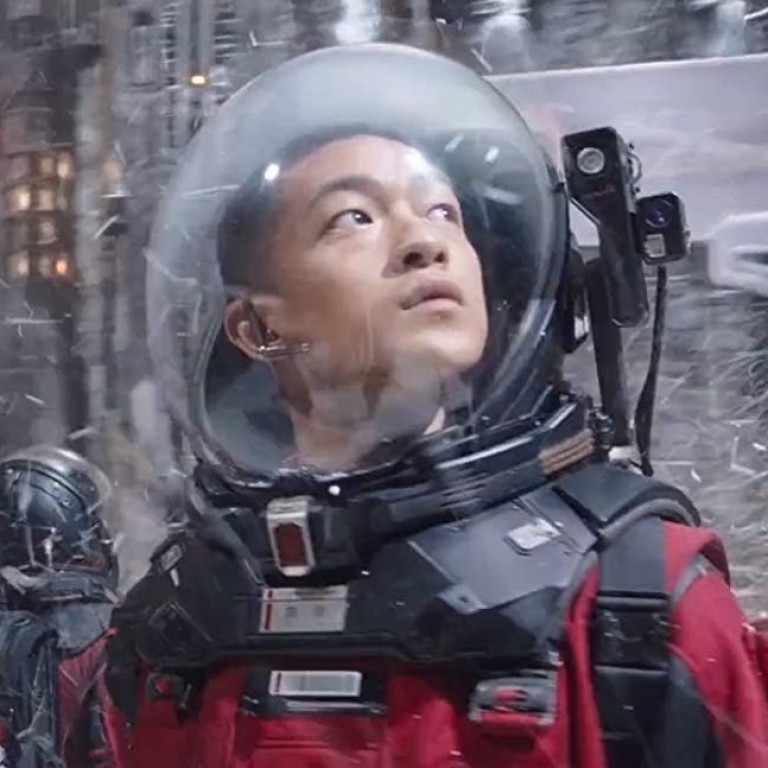 Another US export China is learning to do without: Hollywood films, as domestic productions step up
Cinema box office takings in China hit a new high in 2019, led for the first time by two domestic blockbusters. Only two Hollywood films made the top 10
At this rate, China's film ecosystem may soon thrive independently of Hollywood, as India's does. Will Chinese films also compete globally with US studios'?
The past year has been a heady time at the film box office. The first part of 2019 brought a massive interstellar action spectacle that broke records, while the summer yielded a computer-generated colossus that packed cinemas week after week.
The movies in question? Not Avengers: Endgame and The Lion King, the twin blockbusters that anchored the Hollywood calendar. They're The Wandering Earth and Nezha , Chinese-language films that, though little known in the West, became two of the biggest hits in Chinese history.
The films collectively grossed US$1.3 billion this year in China, the largest 1-2 punch in the country's history. That means the three highest-grossing films ever in China are something once thought impossible: Chinese.
With nearly US$9 billion in box office takings last year, China has become the second-largest film market in the world. It's more than four times the size of third-place Japan and is closing in on the United States (nearly US$12 billion). China is so large that it generates more box office dollars than the next six markets combined.
In recent months a surprising – and, for Hollywood, troubling – trend has emerged: China is achieving much of that success with its own films.
China's film industry ended the year with record box-office takings. It's probable that only two of top 10 films at the box office will have come from the United States; in previous years four or more would have made the list.
"What we're watching unfold in front of us is the maturation of the Chinese film industry," says Marc Ganis, the founder of the Asia-oriented entertainment company Jiaflix and an expert on the Chinese film business. "There's long been an expectation that movies coming out of Hollywood would always be the top draw there. And it turns out that's not true."
For years, conventional wisdom held that the rapid expansion of Chinese cinemas and film attendance would be a boon for Hollywood. As the country's cinema-going increased, so would – and did – Hollywood's fortunes.
Many in Hollywood took as a given that it would long continue. All one needed to do as a studio executive was to obtain a coveted government-awarded distribution slot and pump American product on to China's 60,000 screens. Profits were sure to follow.
The Chinese surge, however, is flipping that script, offering an ominous portent for one of the United States' most reliable exports.
Experts say Hollywood may be running out of luck – and time – in its most lucrative international market. Far from an Asian landing pad for American blockbusters, China is exhibiting signs of becoming India or Nigeria, two large movie-going markets whose film ecosystem thrives independently of Hollywood.
It's worth noting that content diversity also exists below the top tier in Chinese-language cinema. Among the other 2019 hits in China were the reliable tales of heroism, including anthology film My People, My Country and fact-based airline-rescue movie The Captain . There are also films that wouldn't be out of place on a Hollywood release schedule, including car-racing drama Pegasus and science-fiction comedy Crazy Alien .
These films are catching on, experts say, because they offer the right combination of local flavour and global product.
"Most people in China would rather see stories of people who look like them and speak like them," says Aynne Kokas, a professor at the University of Virginia and author of Hollywood Made In China, which is about the entertainment industry's relationship with the country.
"They don't want a nationalist agenda but they want a movie to feel Chinese. If they can get that in big-budget blockbusters, they're going to see them."
Gains points out that Hollywood studios used to worry about the Chinese government stopping them from maximising their profits, using an official quota of to limit the number of US blockbusters (around 35 in recent years) shown on Chinese screens. "But what's stopping them now has been the genuine interest of Chinese film-goers in seeing local movies. It's much more organic," he says.
The pain isn't limited to certain studios. Disney has been regarded as the most successful foreign entertainment company in China; Avengers: Endgame took in a startling US$614 million. Even it has had its share of misses, most notably with Star Wars.
The series' films haven't always performed reliably, but The Rise of Skywalker especially cratered in China, opening in third place to just US$12.1 million last week. That marks a series low, well behind US$42.6 million for The Last Jedi and US$126 million that The Force Awakens generated.
Whether Hollywood can regain its footing in a market that can now thrive on its own remains far from certain.
Studios will also need to try to recover in China by adhering to content and censorship restrictions that remain as high as ever. Warner Bros' highest-grossing movie of the year, The Joker , was not even allowed in the country, probably because government officials objected to its anarchist themes.
Roland Emmerich, the Hollywood director behind action hits like Independence Day and 2012, caught the film world's attention recently when he said that the American blockbuster would soon be an endangered species.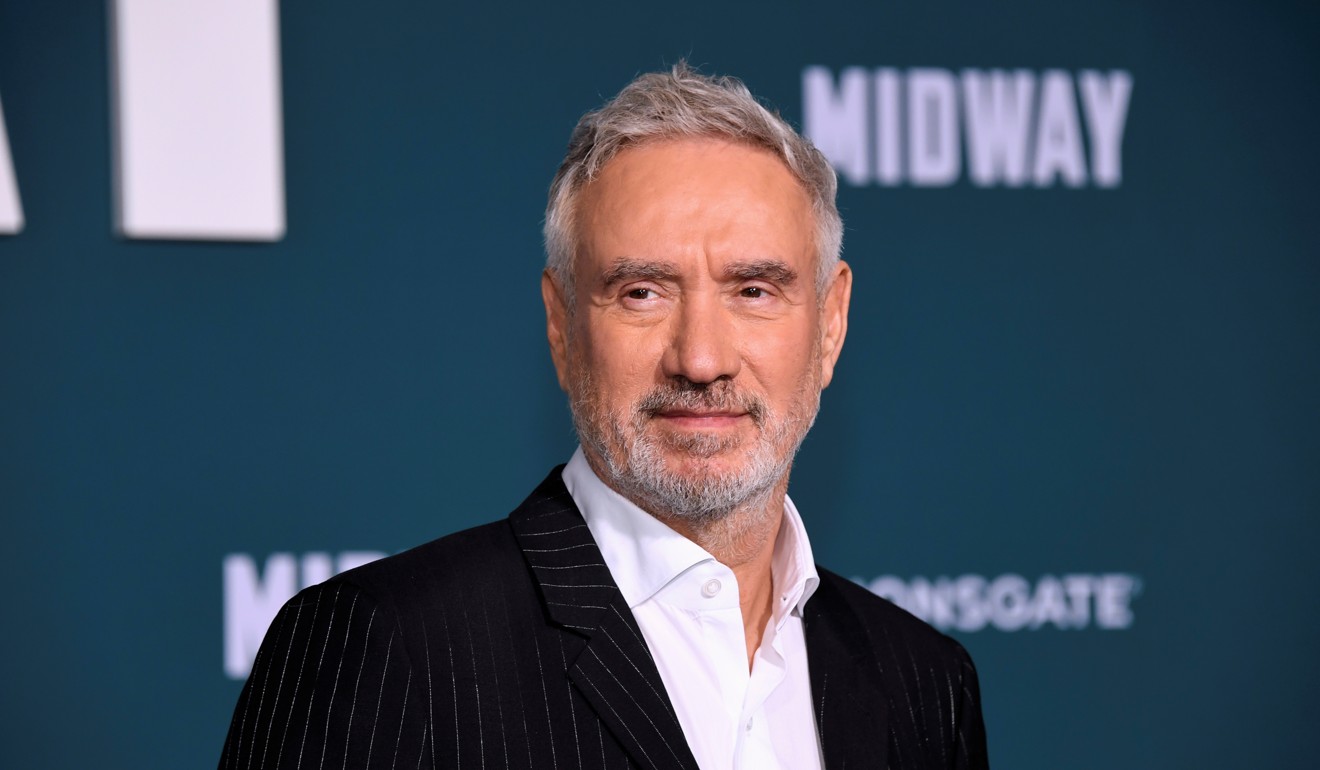 "There are sci-fi stories that will appeal equally to Chinese, German and American [audiences]," he told the Shanghai International Film Festival last summer when speaking of blockbusters in the new decade. "They will become more global and less Hollywood."
Emmerich has become closer to China, recently relying on Chinese investors to help finance his US vs. Japan film about World War II, Midway , and making a Chinese city one of the alien targets in his 2016 sequel Independence Day: Resurgence.
The Chinese boom also comes with one final chilling possibility for Hollywood: that Chinese films begin to compete with Hollywood movies even outside their home country, threatening studios' dominance around the world.
While it's unlikely Americans would see a Chinese action-adventure en masse, it's not unthinkable that audiences in Europe, South America or elsewhere in Asia would.
"If you're not seeing the movie in your native language," Moore says, "does it really matter if you're reading subtitles of English or [Chinese]?"