Cinema
Get more with myNEWS
A personalised news feed of stories that matter to you
Learn more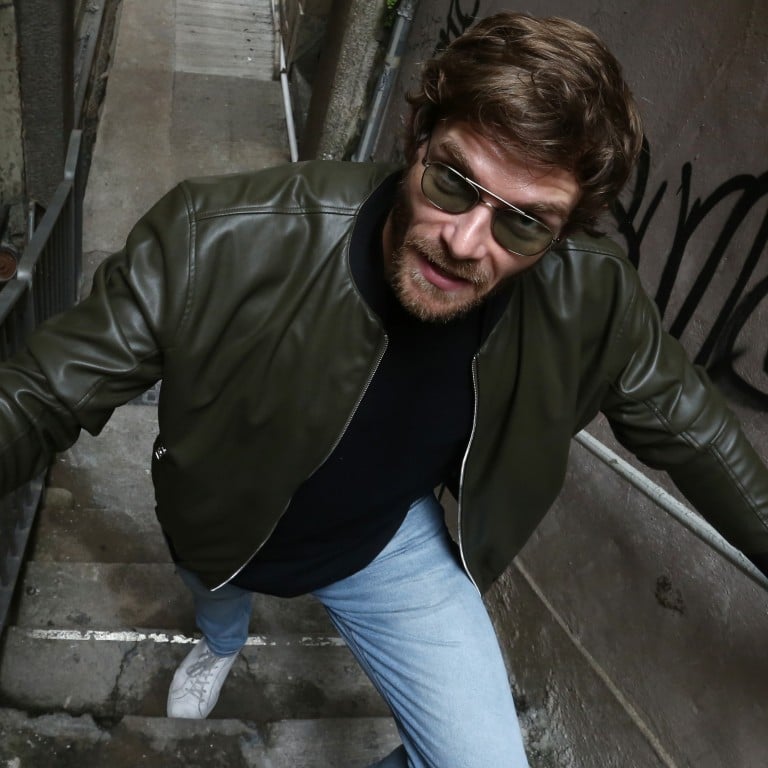 Hong Kong actor on kicking Jackie Chan where it hurts – three times – and his awkward conversations with Steven Seagal
British-born actor Jai Day blames tight-fitting pants for having kicked Jackie Chan three times in the testicles during the filming of Skiptrace
The 'go-to gweilo' in Hong Kong's film industry, Day has dozens of credits in both Hollywood and local productions
The first time Jai Day met Jackie Chan, he kicked the action star in the genitals – three times. Each blow was an accident.
Day, a Hong Kong-based actor of British descent, was thrilled by the chance to work with Chan on the movie Skiptrace – an international 2016 buddy comedy pairing the martial arts maestro and American actor Johnny Knoxville. Unfortunately, when Day's first meeting with the local legend turned out to be a fight scene, things did not exactly go to plan.
"I was terrified. You don't kick one of your idols in the nuts the first time you meet them," he says.
The problem, Day claims, was a pair of uncomfortably tight trousers the wardrobe team had supplied for his first day on set. Renny Harlin (director of Die Hard 2: Die Harder) had asked Day to kick the lead star in his well-padded stomach – but the restrictive fabric meant Day's heel kept falling shy of the target.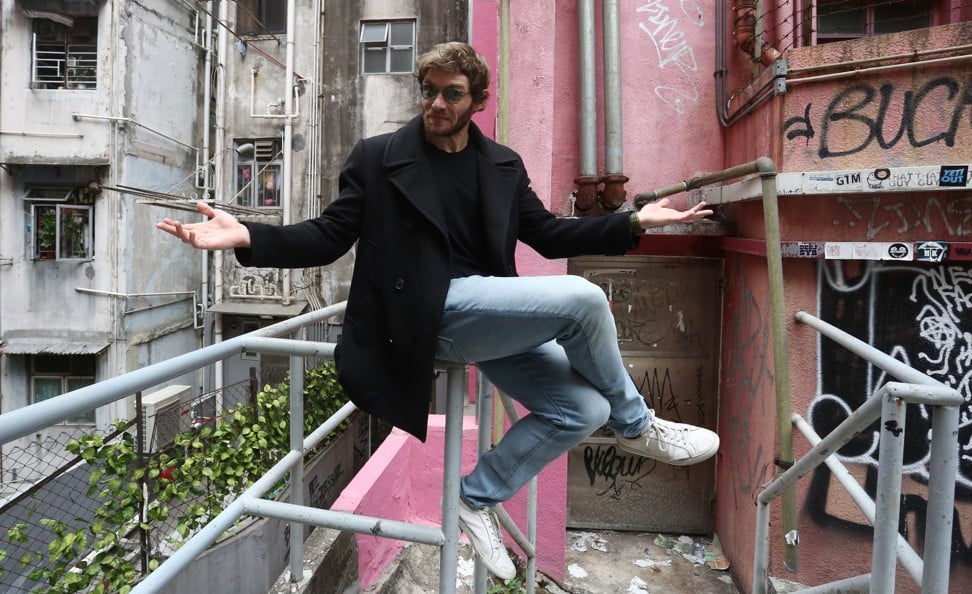 "When I kicked him in the d*** for the third time, he was like: we need a stunt double," Day recalls, "And I'm like: I'm going to get fired. On my first day. But they did not have anyone, so he just turns around, swears, and we go again for the last time. This time I lift my leg, rip the pants, get him in the chest, and it's all good. He's Jackie Chan, right? I mean, he's a Terminator. He's broken every bone in his body."
A British national raised in Hong Kong and trained in Hollywood, Day has enjoyed all the benefits that come with being a Caucasian actor in an Asian film hub.
Last spotted playing a hard-as-nails US Navy seal in hit South Korean drama Ashfall, which opened in Hong Kong in January, he has been called the "Hong Kong film industry's go-to-gweilo". He has worked with most of his local heroes – Donnie Yen Ji-dan, Andy Lau Tak-wah, Herman Yau Lai-to and Wong Jing, but his employment options have been limited largely to Cantonese-language cinema, and he doesn't speak fluent Cantonese.
"You're either like the military foreigner, like some army guy, or you're a bad guy," he says. "Or you're like the Western boyfriend in a romantic comedy."
Day's colourful résumé has also opened doors to fleeting appearances in regionally shot blockbusters including Pacific Rim 2: Uprising, The Expendables 2 and Transformers: Age of Extinction. But with the principal names coming directly from Hollywood, only unnamed or minor roles go to local talent. "I was in Expendables 2 – or at least my elbow was," he jokes.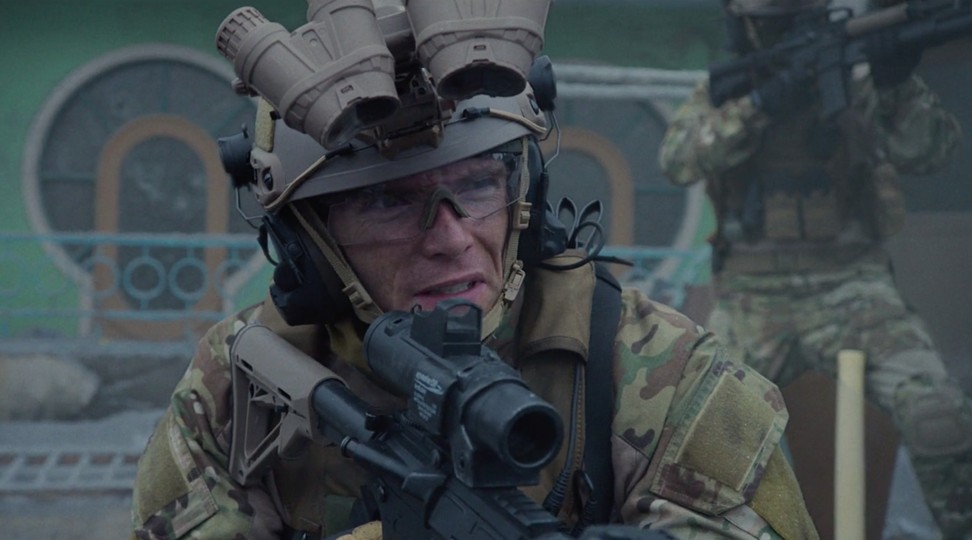 "Jai is a very talented, friendly, very humble and just a cool person," says Temur Mamisashvili from the Jackie Chan stunt team, who worked with Day on Skiptrace, Dragon Blade and other films.
Day's life has been lived in front of the camera. Soon after moving to the city at the age of three he started modelling; his blond hair and baby face could be seen on milk cartons and noodle packets. With chiselled good looks and still fair-haired at 33, he could have been the 1990s' "golden-headed boy" of Martin Booth's 1950s expat memoir, Gweilo.
"I lived it, baby," he says with a laugh. "I don't think I was special. I think that it was just something I wanted to do. I never thought it was uncommon. I still don't … it's just like a job."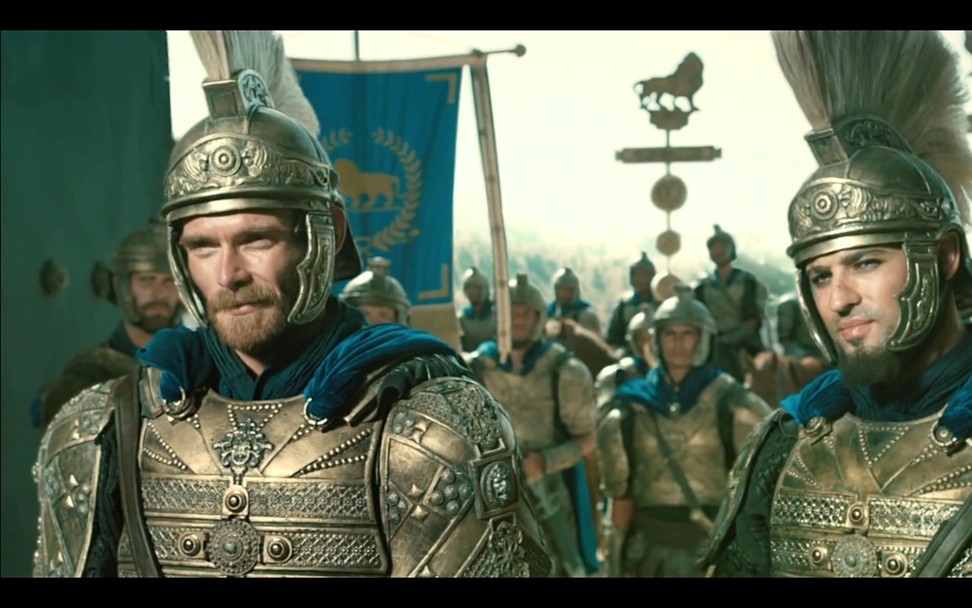 Day says he had a "pretty remarkable" upbringing. Born in 1986 in Stoke-on-Trent, central England, he was six months old when his parents bought a catamaran and spent three years sailing around the Asia-Pacific region – an experience he can barely recall – before stopping in Hong Kong to visit friends, and deciding to stay.
The city offered a warm welcome: his father, Richard Day, cold-called his way into a job as an in-house government lawyer and later became a district judge. Day's mother, Carole, pursued a career as a model and then owned a furniture store in Ap Lei Chau.
"It was great … very English," recalls Day, who now lives in Sheung Wan. "It was such a good time to grow up."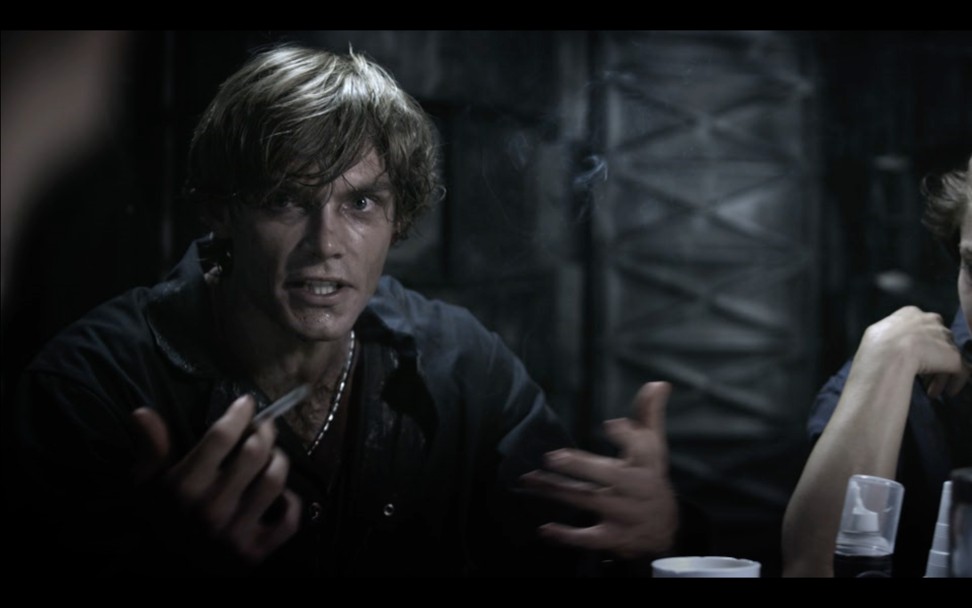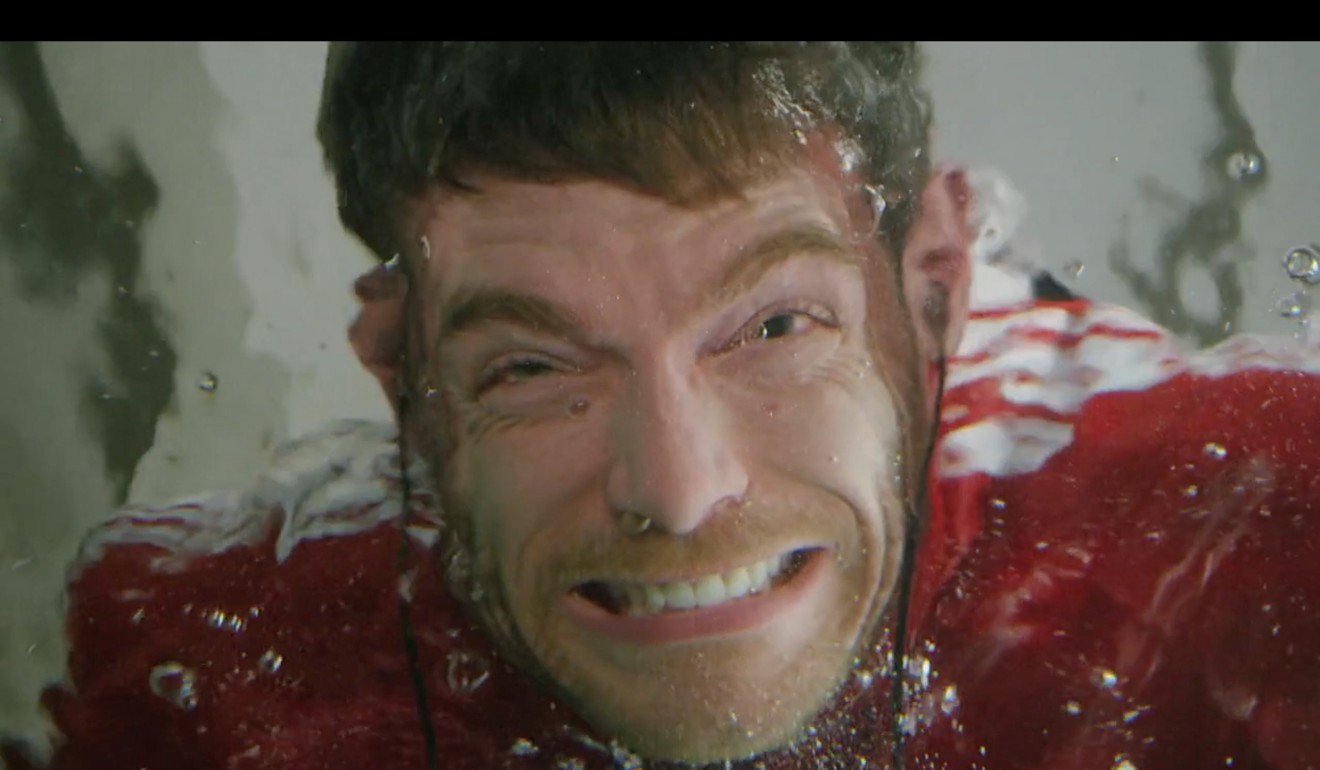 He attended the British military school in Stanley Fort before enrolling in The Peak School with his adopted Chinese brother.
After further studies at Harrow in Britain and Island School in Hong Kong's Mid-Levels – and obtaining the safety net of a "proper degree" in psychology and sociology from Britain's Keele University – Day moved to Los Angeles to study acting in 2007, two years after his father's death.
He landed his first lead feature role in Virus X (2010), a low-budget thriller about a highly contagious, scientifically engineered flu strain that he still ranks as his proudest achievement.
Day has since has taken lead roles in local productions Hong Kong Rebels (2014), Lust and Found (2015) and When the Sun Rises (2015). He is proudest of bagging a small part opposite Donnie Yen and Andy Lau in the smash hit Chasing the Dragon (2017) – where at 3am, without a script, he improvised a crooked police officer storming a boat.
He has also made six movies with prolific filmmaker Herman Yau – including action hit Shockwave and romcom 77 Heartbreaks, both released in 2017 and awaiting screening of sequels that Day has already shot.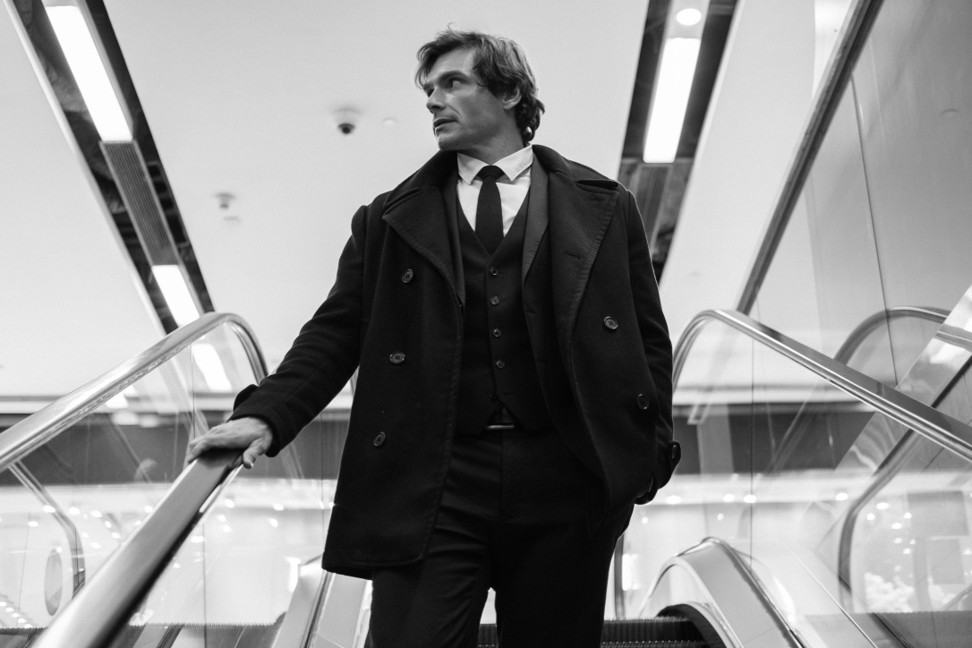 The Ip Man series' director has made more than 70 films in 30 years. "The Hong Kong industry is insane," says Day. "I mean, Herman Yau is a monster. He just goes on and on and on."
Between the "feast and famine" of irregular pay days, Day makes ends meet with commercial work. He was recently chosen to play a twisted version of Colonel Sanders recast as a guitar-toting, ageing rocker for a television and social media advertisement – a stark contrast to the sleek, besuited Day that has beamed from the side of the HSBC building in Central every few minutes for the past two years.
He is also a long-time member of the acclaimed TBC Improv Comedy troupe – which has been held monthly at the Buenos Aries Polo Club – and performs in, and sometimes writes, a monthly original play staged at raucous brunch party The Fiasco.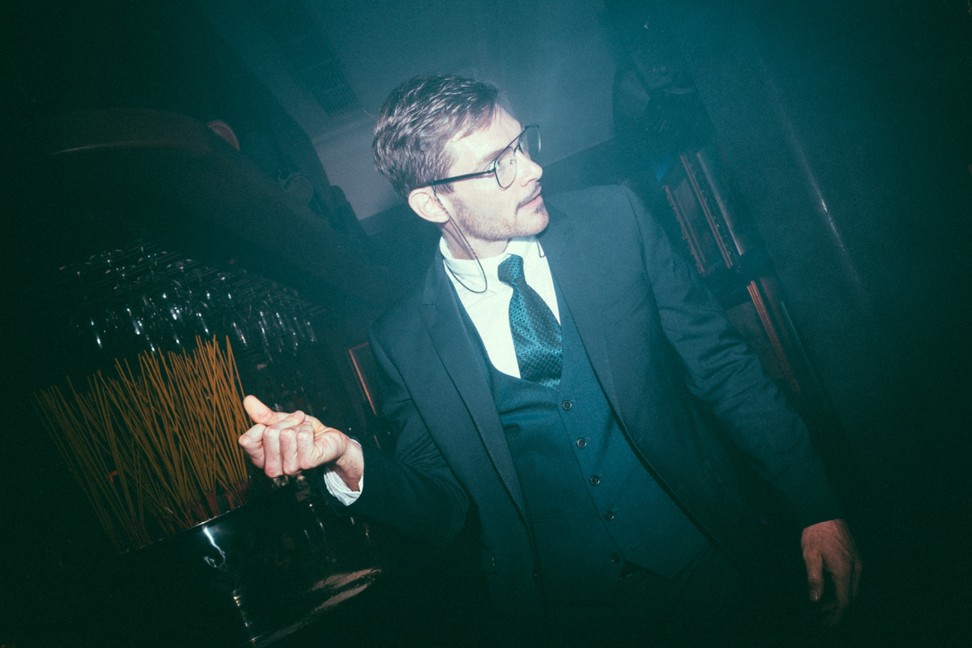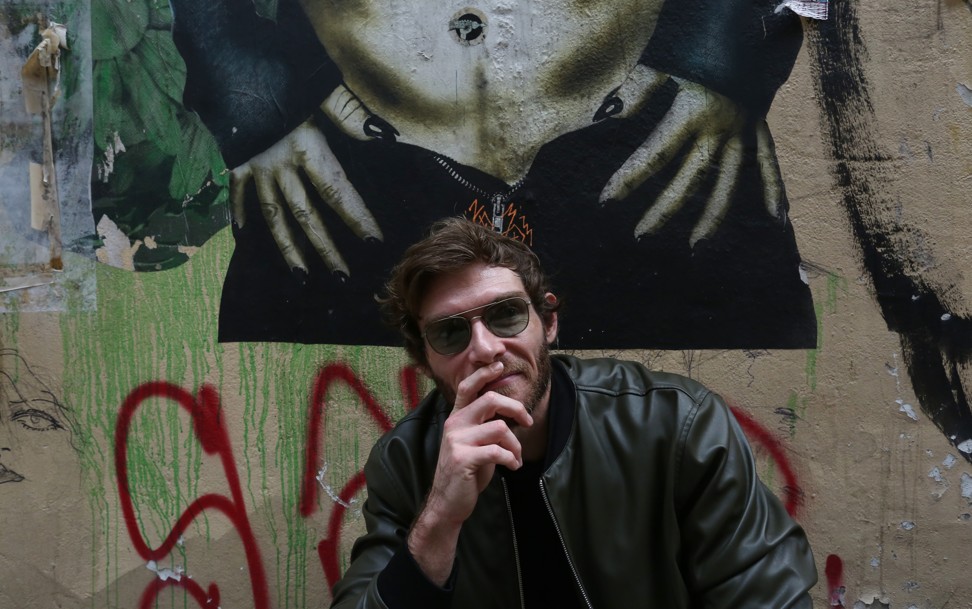 He has donned oversized costumes to play comical characters from Hong Kong Rugby Union mascot Wai Bei to Egg Optical Boutique's tongue-in-cheek superhero parody, Eggman.
"When it's some ridiculous, over-the-top character, they're the ones that I tend to get," he says. Among the dozens of "special skills" listed on his résumé are "living statue", "stage fighting", "frisbee", "balloon twisting", "snooker", "flame-thrower" and "chainsaw".
Thanks to his athletic physique, 1.85-metre (6ft) frame and stunt and combat training, Day has inevitably found himself in action roles. He played a military officer in Pacific Rim 2: Uprising and served as a stunt driver in the fourth Transformers title.
In Lady Bloodfight (2016), Day plays a sexist aggressor who attacks star Amy Johnston and then, in turn, gets brutally beaten by her.
Day's biggest role to date was last year's international ensemble thriller General Commander. He was one of five co-stars comprising a covert CIA team led by Steven Seagal's headline character.
"Terrifying," is how he describes working with the action legend. "He can be talkative, but he's very … he knows what he wants to talk about. You know, it's not a conversation."
Originally planned as a television series, after nine months of shooting the concept was shelved, possibly because Seagal became increasingly embroiled in #MeToo allegations of sexual misconduct. Instead, footage from the opening episodes was rolled into the 85-minute feature that was released straight to DVD in May 2019.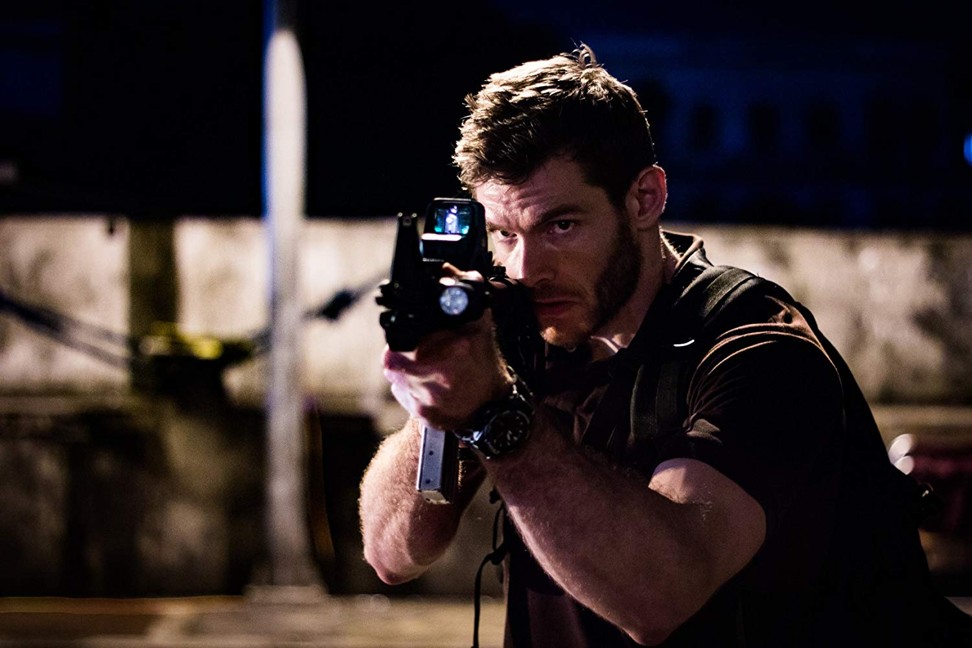 "We were such a tight-knit group, we were like Charlie's Angels – Steven Seagal would be Charlie and we'd be his Angels. He'd send us off on different missions around the world – Marrakesh, London, Russia, France, all these places," says Day. "It's disappointing, because there was so much potential."
Purchase the China AI Report 2020 brought to you by SCMP Research and enjoy a 20% discount (original price US$400). This 60-page all new intelligence report gives you first-hand insights and analysis into the latest industry developments and intelligence about China AI. Get exclusive access to our webinars for continuous learning, and interact with China AI executives in live Q&A. Offer valid until 31 March 2020.