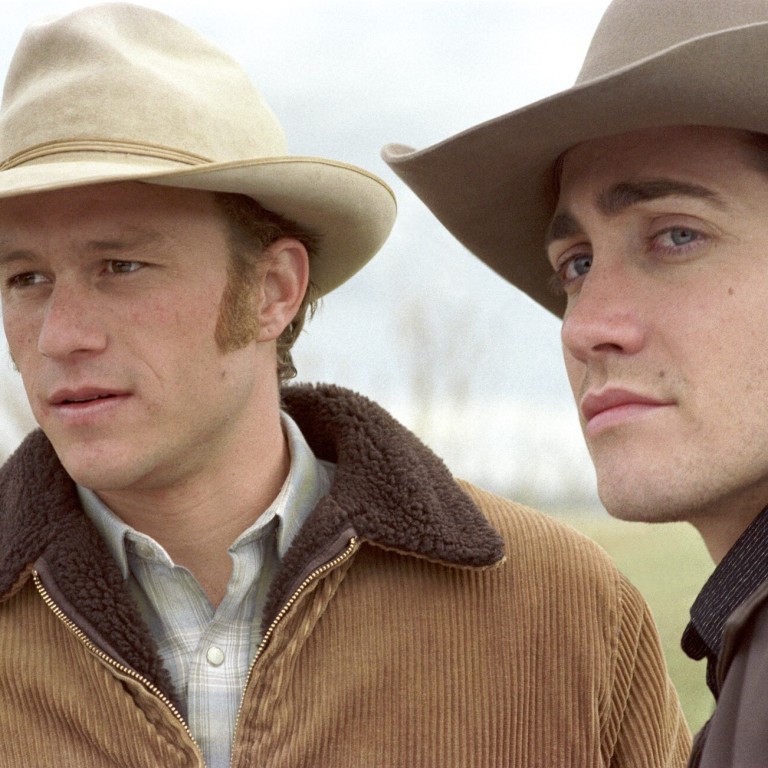 Every Ang Lee film ranked: from Crouching Tiger, Hidden Dragon – now 20 years old – to Gemini Man, Brokeback Mountain and Life of Pi
Taiwanese director Ang Lee is Asia's most successful filmmaker, lauded at the Oscars and the world's leading film festivals
From his English-language debut Sense and Sensibility, to the erotic Lust, Caution to superhero movie Hulk, Lee's eclectic portfolio has something for everyone
Twenty years ago this week, Ang Lee's sumptuous martial arts epic Crouching Tiger, Hidden Dragon premiered at the Cannes Film Festival, going on to achieve unprecedented success around the world, and triggering renewed global interest in Asian cinema.
The film won four Academy Awards, while its Taiwanese director, already an established presence in Hollywood, secured his position as Asia's most successful filmmaker on the world stage.
Universally lauded, Lee has won Oscars, Baftas, Golden Bears, and Golden Lions.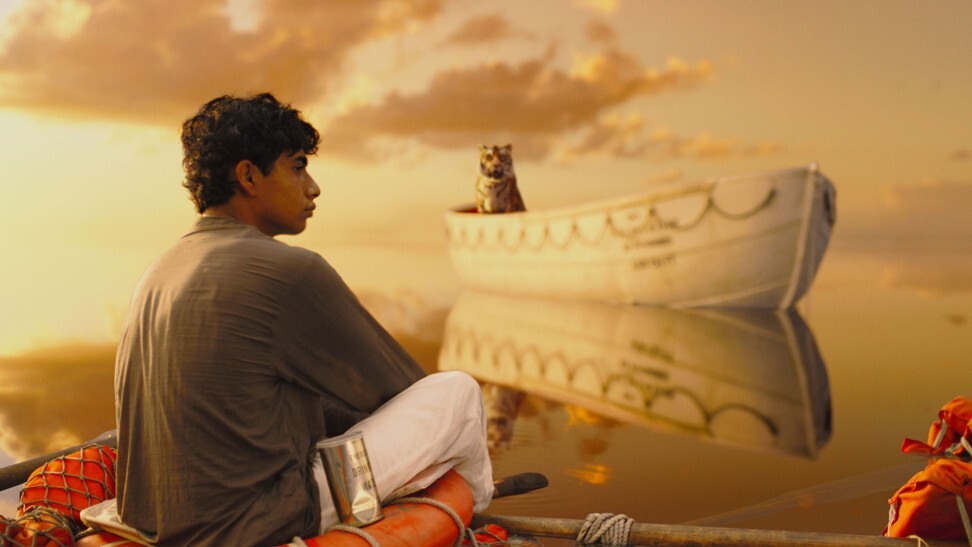 Shifting between personal stories of Asian immigrants, to period adaptations of Western literary classics with an alarming authenticity, Lee has barely put a foot wrong in almost 30 years.
But where does Crouching Tiger, Hidden Dragon place among these stories of forbidden romance, and intense family microcosms?
We rank all 14 of Ang Lee's features, from the good to the great.
14. Taking Woodstock (2009)
Lee's use of split-screen photography beautifully evokes the aesthetic of Michael Wadleigh's seminal documentary, but the blossoming independence of Demetri Martin's young Jewish lad at the world's most famous rock festival never fully takes flight.
The absence of live musical performances is particularly glaring, although Imelda Staunton makes for a wonderfully overbearing matriarch.
13. Gemini Man (2019)
Lee's recent forays into high-frame rate digital photography have become an unwelcome distraction from his otherwise visually striking filmmaking.
Thankfully, the small screen removes the high-definition veneer from this long-gestating sci-fi thriller, allowing us to fully appreciate the elaborate action choreography and stunning locations, despite a hokey script and effects work that can't quite shake the uncanny valley feel of a youthful Will Smith.
12. Pushing Hands (1991)
Lee's debut feature is understandably rough around the edges, but elevated by the engaging central performance of regular collaborator Lung Sihung. After emigrating from Beijing to live with his son and American wife in New York, Lung's elderly tai chi master struggles to find his place in a society at odds with his traditional Confucian values.
Part one of Lee's "Father Knows Best" trilogy.
11. Billy Lynn's Long Halftime Walk (2016)
On the small screen, viewers can better appreciate this tale of the military as surrogate family to a war hero alienated by the country he risked his life to protect.
10. The Wedding Banquet (1993)
Lee's key themes of forbidden love and filial piety are beautifully intertwined in this charming comedy. Winston Chao plays a gay Taiwanese man in New York, who agrees to a sham marriage, rather than come out to his parents.
May Chin, who would later pursue a career in politics, is brilliant as Chao's phoney bride, a penniless artist in desperate need of a green card.
9. Ride with the Devil (1999)
An obscure chapter of the American civil war is transformed into a grand epic, as Lee explores the fate of a Dutch immigrant (Tobey Maguire), devoted to the South, who finds himself shunned by both sides.
The complexities of the conflict at times overburden the narrative, but Lee's mastery of period setting and sweeping spectacle ultimately wins out.
8. Hulk (2003)
Lee's much-maligned attempt to bring the
Incredible Hulk
to the screen has since been eclipsed by the success of the
Marvel Cinematic Universe
.
But Hulk remains a fascinating exploration of anger management and the burden of inherited legacy, while Lee's astonishing use of split screens to evoke comic book panels cement its position as one of the genre's most daring and visually accomplished adaptations.
7. Lust, Caution (2007)
Lee was awarded the Golden Lion at the Venice Film Festival for his lavish adaptation of Eileen Chang's erotic espionage thriller, which melds Wong Kar-wai and Paul Verhoeven to winning effect.
The controversial hit made a star of actress Tang Wei, who was promptly blacklisted in China for her daring turn as a student in Japanese-occupied Hong Kong, tasked with seducing Tony Leung Chiu-wai's slippery collaborator.
6. Eat Drink Man Woman (1994)
Three adult siblings (Yang Kuei-mei, Wu Chien-lien, and Wang Yu-wen) in contemporary Taipei juggle their professional and romantic commitments with their filial responsibilities to Lung Sihung's ageing patriarch.
Lee's camera fawns over Lung's culinary creations in this mouth watering treat for foodies, as his gentle tale of tradition versus modernity simmers to a hilarious, and wholly unexpected, climax that trumps any other in the director's oeuvre.
5. Sense and Sensibility (1995)
Emma Thompson made history when she won an Oscar for her screenplay in Lee's first full English-language film, which remains to this day the best cinematic adaptation of Jane Austen's work.
Effortlessly adopting the peerless style of Merchant Ivory, the story of three destitute sisters out to marry well for the sake of their futures is practically perfect in every way.
4. Life of Pi (2012)
Lee won his second best director Oscar for this visually dazzling magical realist parable, shot in 3D and utilising state-of-the-art digital effects. Yann Martel's supposedly unfilmable novel, about a young Indian boy (Suraj Sharma) cast adrift in a small lifeboat with a Bengal tiger, becomes an endlessly astonishing triumph of technical wizardry and profound humanity.
It also stars the late
Irrfan Khan
in his most prominent English-speaking role.
3. Crouching Tiger, Hidden Dragon (2000)
From its eye-popping production design to the blistering intensity of
Yuen Woo-ping
's fight choreography, this remains, in many ways, the definitive Ang Lee movie.
Only the relative unevenness of the film's third act keeps it just shy of true greatness, but the impact of Lee's love letter to
King Hu
is without question, and 20 years on, its epic beauty and unbridled passion have only matured and ripened.
2. The Ice Storm (1997)
From its impeccable ensemble to its perfectly observed setting, there isn't a hair out of place in Lee's chilly depiction of 1970s New England. As a middle-class family reunites for Thanksgiving, Nixon's presidency is collapsing.
Adults and their children alike reach out to one another, in the hope of making a meaningful connection, while the worst storm in years threatens to engulf them all.
1. Brokeback Mountain (2005)
Heath Ledger and Jake Gyllenhaal deliver career-best performances as closeted sheepherders in rural Wyoming. Deprived the best picture Oscar by a shamefully timid Academy, Lee made do with a best director statuette, and his heart-wrenching adaptation of Annie Proulx's short story is the pinnacle of a highly decorated career.
No matter your proclivity, Brokeback Mountain stands as one of cinema's greatest love stories.
Want more articles like this? Follow
SCMP Film
on Facebook
This article appeared in the South China Morning Post print edition as: Ang Lee's features, from good to great