Music
Get more with myNEWS
A personalised news feed of stories that matter to you
Learn more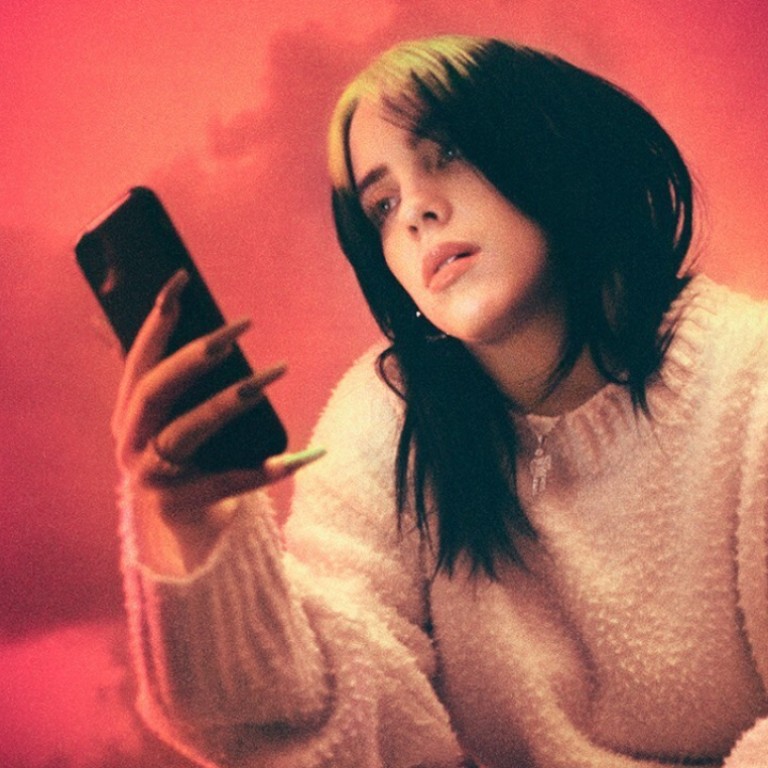 Billie Eilish fans in China, angry at star backing Hong Kong protests, bombard her Instagram account
US pop star Eilish shared tweets about the Hong Kong protests on her Instagram account
She suggested that Black Lives Matter protesters should use Hong Kong protesters' methods
Pop star singer Billie Eilish has drawn the wrath of Chinese internet users after sharing a series of other people's tweets in support of the Hong Kong protest movement.
The tweets, shared as a story on Eilish's
Instagram
account, praised Hong Kong protesters and suggested that Black Lives Matter demonstrators should adopt some of their methods. The first tweet said: "I'm from Hong Kong and protesters here have some of the smartest tactics when fighting with our own police brutality."
The tweets included advice such as leaving prepaid train tickets for protesters who need to flee – and using cash to do, since "the police can track [you] down" using credit card details – and keeping an eye out for undercover police by looking for earbuds.
The American singer has been an outspoken advocate for racial equality and the Black Lives Matter movement, and was seen taking a knee at a peaceful protest in Los Angeles earlier this month.
Thousands of Chinese internet users took to Weibo, the Twitter-like Chinese social media platform, to criticise the singer. "I wonder if these stars understand the whole picture before commenting on politics," one user posted.
"You're an American who wants to comment on the United States as much as you want, but you shouldn't touch the politics of other countries," another added.
Some came to her defence, saying that Eilish "doesn't understand the Hong Kong incident at all". Anger was also directed at Eilish's brother, Finneas O'Connell, after he shared a post comparing the protests in Hong Kong and the United States. "We don't loot, f*** you! We are not f***king thieves!" wrote one user on LIHKG, Hong Kong's Reddit-like platform.
Both Eilish and her brother removed their respective stories before the 24-hour expiry date – but not before they found traction, and infamy, among Chinese and Hong Kong internet users alike. And while some Hongkongers appreciated Eilish's implicit support for the pro-democracy movement, others criticised her for appearing to bow to pressure by removing her posts.
Since the
Black Lives Matter movement
took off, Eilish has taken to social media to pen think pieces (including a caps-lock heavy, but poignant post on why the phrase "all lives matter" is offensive) and to spread awareness about the organisations and movements supporters can contribute to.