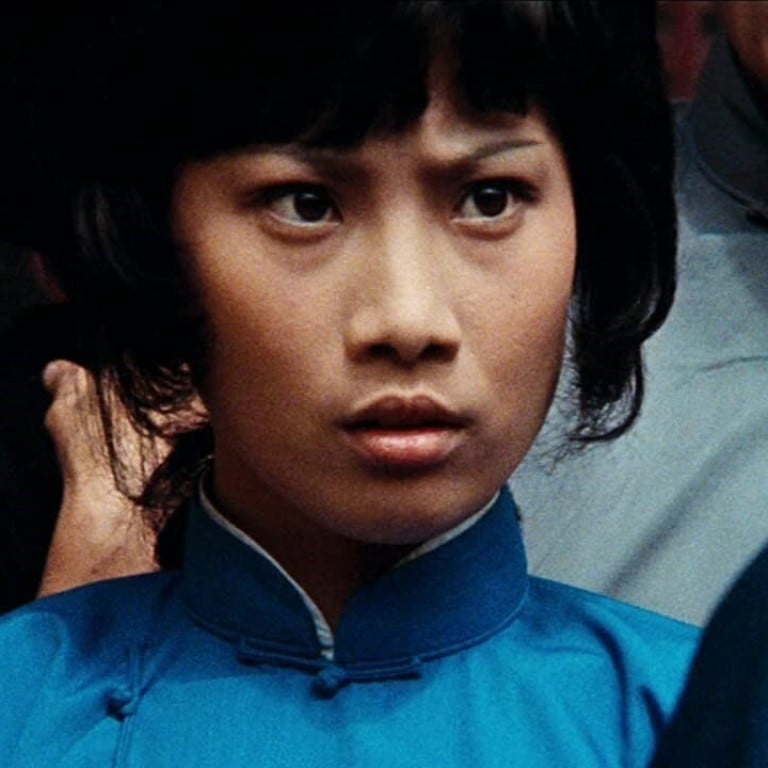 Angela Mao in Lady Kung Fu outsold Bruce Lee's Enter the Dragon at US cinemas, so who is this legendary martial arts actress?
The characters Mao played fought mercilessly and she had an intense screen presence, but it was her Peking Opera school training that was key to her success
The first actress signed to the Golden Harvest studio, her films with Sammo Hung and Carter Wong made her a star, one as well known in the US as Bruce Lee
Back in 1973, martial arts performer Angela Mao Ying was as famous as Bruce Lee in the United States. Her film Hapkido (known as Lady Kung Fu there) even knocked Lee's Enter the Dragon, in which she played Lee's sister, off the top of the US box-office charts for a week.
Mao owed her success partially to the fact that, unlike many actresses in martial arts films, she was a trained martial artist before she started making films. No concessions were made to Mao's femininity in her movies – she fights mercilessly and sustains injuries.
She managed her career well and featured in more than 40 films between 1968 and 1992. Her major films include Hapkido, Lady Whirlwind (bizarrely retitled Deep Thrust in the US) and When Taekwondo Strikes. Mao also had a role in King Hu's wuxia film The Fate of Lee Khan.
During this time, she built up strong working relationships with Hong Kong martial arts actor
Sammo Hung Kam-bo
, who often choreographed her films and appeared in supporting roles; with Carter Wong, with whom she formed an on-screen partnership; and with director Huang Feng, with whom she later formed a production company.
"Angela cut a very striking presence on the screen," says David Wilentz, who arranged a rare question-and-answer session with Mao for the Old School Kung Fu Fest in New York in 2017. "I think that what made her so popular the world over was the intensity of her presence."
"She has a simultaneous expression of anger and restraint in all of her movies, which says that she is a force to be reckoned with if you go too far," says Wilentz. "One of her sons described it to me as 'that look', and if they saw it, when they were growing up, they knew they were in trouble."
Taiwan-born Mao learned martial arts in a Peking Opera school, the Fu Sheng Opera School, where she studied from the age of six to fourteen. She specialised in playing female fighting roles (wudan), and was known for her ability to defend herself against 12 spears thrown rapidly in succession by using her foot.
Mao made one film in Taiwan, and then signed a contract with Golden Harvest in Hong Kong in 1970. Golden Harvest bosses Raymond Chow and Leonard Ho had recently formed the company after leaving Shaw Brothers, and Mao was their first signing.
According to Golden Harvest producer Andre Morgan, established stars would not work with Golden Harvest, as they would be blacklisted by their powerful competitor Shaw Bros, so the company had to develop new talent like Mao. Angry River, a sword-fighting fantasy starring Mao, was Golden Harvest's first-ever film, and subsequent unarmed-combat movies Lady Whirlwind and Hapkido made Mao a star.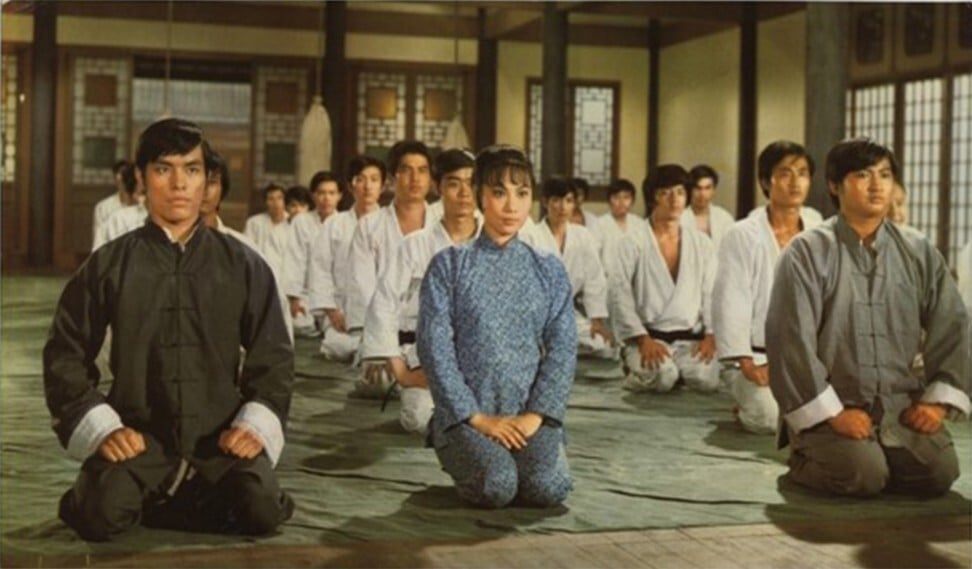 Choreographed by Sammo Hung, who also featured in a supporting role as a fellow student, Hapkido tells of a group of friends – including Carter Wong in his first pairing with Mao – who found a hapkido school in Japanese-occupied China. Rivalry with a Japanese martial arts school leads to combat and revenge.
Golden Harvest was always looking for something unique to differentiate itself from Shaw Bros when it started out, and the Korean martial art form hapkido fitted the bill. The company sent Mao to Korea to train under a Korean martial arts master for 18 months, and she became a third dan black belt before returning to Hong Kong to make Hapkido.
"Sammo and Angela were already martial arts experts because of the training in their respective Peking Opera schools. This gave them more skills, and the film gained an extra level of authenticity. This meant that, for the time, the film showcased more authentic looking fight scenes," notes Wilentz. "The martial arts they perform in Hapkido still feel fresh and exciting."
Mao's performance in
Hapkido
led to her being cast as Lee's sister Su Lin in
Enter the Dragon
, Mao said. "
Bruce Lee
saw me shooting
Hapkido
, and that led to the part," she told the Old School Kung Fu Fest.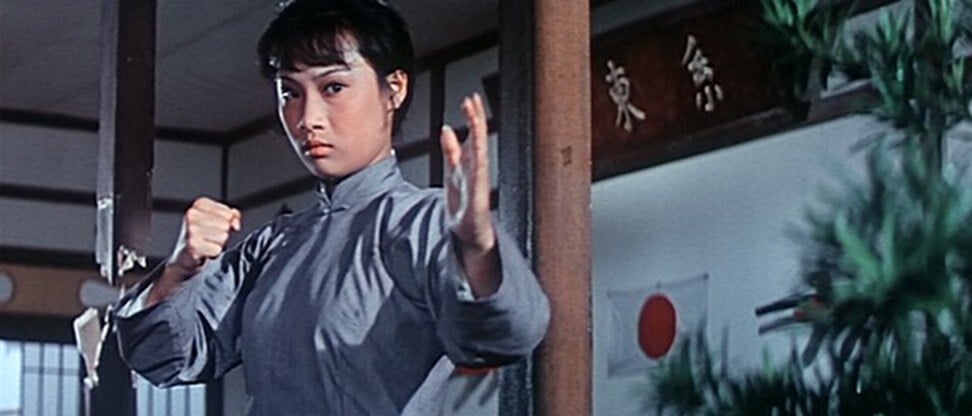 "Originally there was no female role. I was shooting Hapkido at that time, and Bruce wanted to add a female role – it was originally just to be one day of shooting. But after he saw me shooting Hapkido, he added one more day," Mao said.
Mao's Lady Whirlwind is not as slick as Hapkido, but the combat is tougher, and Mao's role is unusually vengeful for a female character at that time. The plot is a mix of two parallel revenge stories. Mao plays Tien, who wishes to avenge her sister, who killed herself when her lover Ling (Chang Yu) left her. But Ling, who is not villainous, wants to avenge himself on a Japanese gang who attacked him before he fights Tien.
Mao's fight scenes, again choreographed by Hung, are diverse, and her character is unforgiving. Tien has a feud with a gangster played by Hung, who she kills, and she engages in a variety of one-on-one and one-against-many combat scenes.
Mao now owns the Nan Bei Ho restaurant in New York, which contains a lot of her martial arts memorabilia. She says her success was due to the time she spent at the Peking Opera school as a child. "Learning Peking Opera was very hard. That is the hardest thing you can do. I had already overcome many difficulties," she said.
"You could describe her as an 'it-girl' of martial arts," Wilentz adds, "but just be careful she doesn't catch you saying that!"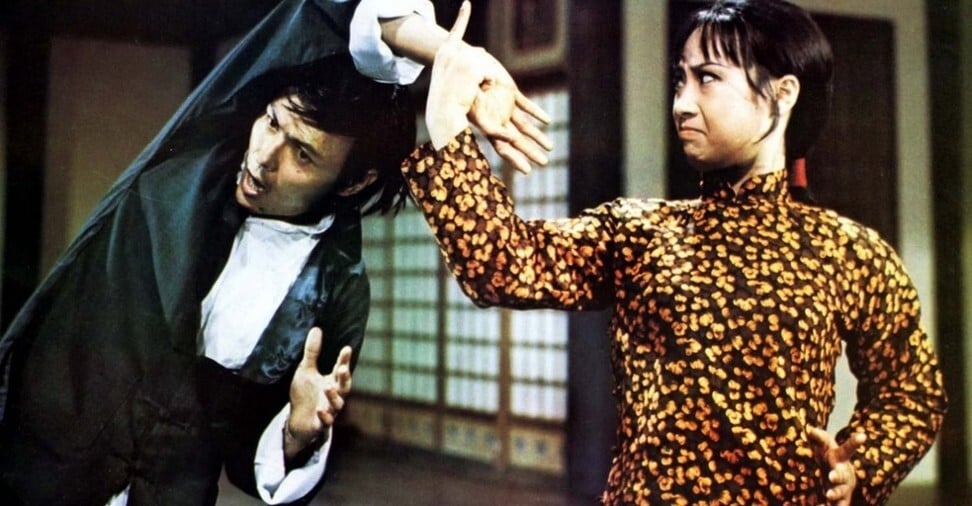 In this regular feature series on the best of Hong Kong martial arts cinema, we examine the legacy of classic films, re-evaluate the careers of its greatest stars, and revisit some of the lesser-known aspects of the beloved genre. Read our comprehensive explainer here.
Want more articles like this? Follow
SCMP Film
on Facebook
This article appeared in the South China Morning Post print edition as: A female fighter who pulled no punches