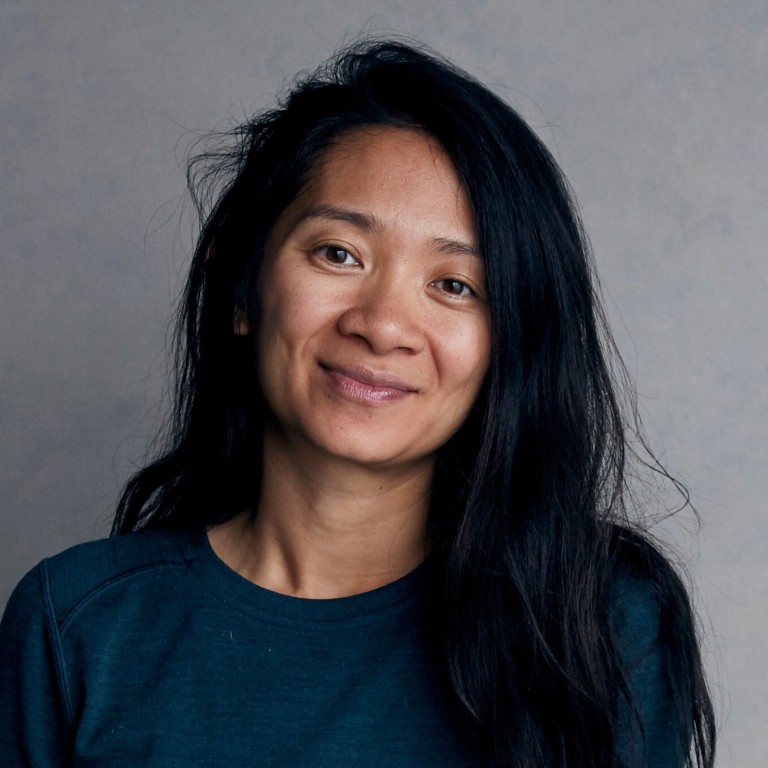 About Chloé Zhao, China-born director of Nomadland – an Oscars hope after Venice win – who's directing Marvel's Eternals with Angelina Jolie and Salma Hayek
Zhao could become the first Asian woman to be nominated for a best director Oscar after her film Nomadland won the Golden Lion at the 2020 Venice Film Festival
Of Nomadland, she says: 'I want my family in China … to be related to these characters. And to do that, I have to focus on human stories that are universal'
With Nomadland, just her third film, Chinese-born director Chloé Zhao has truly landed on the international stage.
Perfectly judged, it tells the story of Fern (Frances McDormand), a widower who travels the American heartlands in her beat-up white van.
Nomadland
attracted such glowing reviews from critics that when it was awarded
the 2020 Venice Film Festival's Golden Lion
last week, it felt almost a formality.
Zhao's film is certain to feature at next year's
Oscars
, and she may well become the first Asian woman to be nominated in the best director category.
The last Chinese director to scoop Venice's top prize was Jia Zhangke for 2006's Still Life ; before that, it was Zhang Yimou, twice, for Not One Less (1999) and The Story of Qiu Ju (1992). But Nomadland feels markedly different from those Chinese-language films.
Zhao, only the fifth woman ever to win the Golden Lion, was born Zhao Ting in Beijing in 1983. Her father was a wealthy steel-company manager; her mother worked in a hospital and featured in a performance troupe for the People's Liberation Army.
When she was a teenager, Zhao sketched manga comics, wrote fan fiction and watched films. Wong Kar-wai's Argentina-set Happy Together was a life-changing movie for her.
When she was 15, her parents sent her to boarding school in England, but it was America – the setting for all three of her films – to which she would be drawn. After studying politics at Mount Holyoke College, a private liberal arts women's college in Massachusetts, she applied to film school at New York University.
It was while living in New York that, paradoxically, Zhao was drawn towards the American Midwest, the setting for all three of her films. "I think I was in my late twenties. I was feeling a little lost," Zhao said a news conference in Venice. "And historically, when people feel lost, they go west. And that's what I did.
"Growing up in Beijing, I was always fantasising about Mongolia and the plains and I think being in New York, that's what South Dakota was to me."
Her 2015 debut, Songs My Brothers Taught Me, took her to South Dakota's Pine Ridge Indian Reservation, where she set the story of two young Lakota Sioux siblings, Jashaun and older brother John.
Zhao spent months in the region, soaking up the rhythms of rural life, together with her cinematographer Joshua James Richards, who became her life partner.
It was on the reservation that she met real-life Sioux cowboy Brady Jandreau, who became the inspiration for – and the star of – her second film, The Rider. As when she filmed her debut, she quietly fitted into the community, becoming known as "Auntie Chloé".
In particular, she drew from Jandreau's own life-threatening injury in the ring to tell the story of a rodeo star whose very existence is threatened when he sustains a major head trauma.
As for Nomadland, she spent months with real-life van-dwellers, many of whom found their way into the film in supporting roles. But while her approach to making the film may have been similar to her earlier ones, Zhao stresses how very different the experience was.
"It's really about setting up an ecosystem," she says. "You know, my first and second film might have seemed similar but it was a very different ecosystem set up to allow kids or young cowboys to exist, and in this case it was about getting Fran [McDormand] to blend in and us not looking like a big Hollywood production and also working with nomads and their schedule."
Spending five months journeying across seven states is "very different to making a film on one reservation", she adds.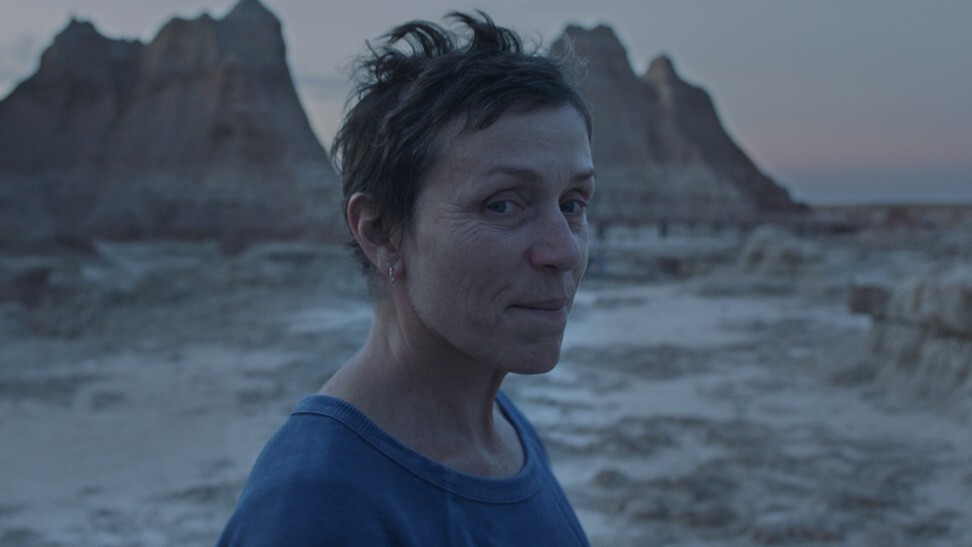 It would be all too easy to suggest that Zhao had her head turned by the romance of the American West, but she remains deeply connected to her Chinese roots too, and keen for her relatives in China to appreciate Nomadland.
"I want my family back in China, who don't speak much English or particularly care about what's happened here [in America], to watch this movie and to be related to these characters. And to do that, I have to focus on human stories that are universal," she says.
Curiously, Zhao will next be seen directing Marvel's The Eternals, the story of a group of immortal beings starring Angelina Jolie, Salma Hayek and Richard Madden. That makes her the first Asian woman to direct a Hollywood superhero movie.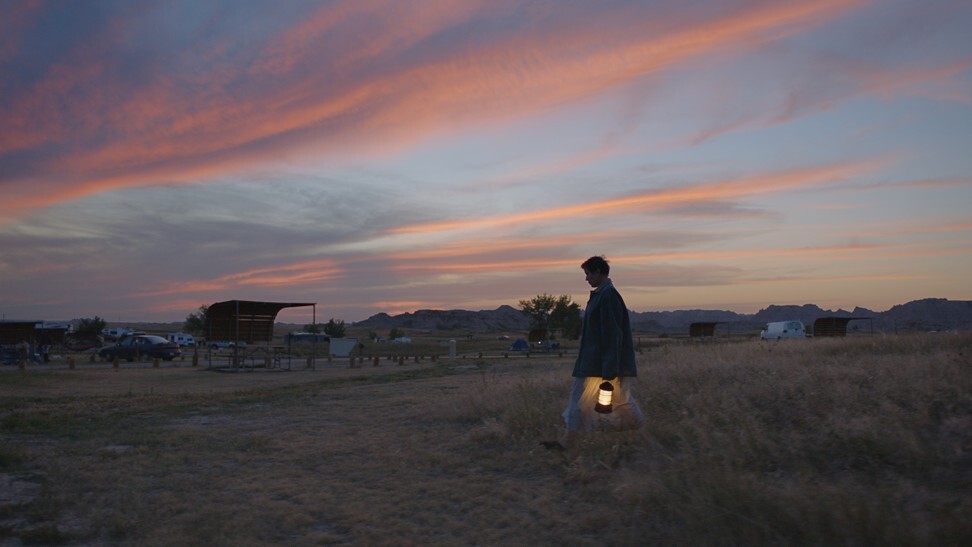 As she told Indiewire, in reference to the Marvel Cinematic Universe in which Marvel superhero films are rooted: "I've been a fan of the MCU for over a decade, so it makes sense for me to jump into a Marvel movie."
Naturally, a blockbuster shoot required a different filmmaking strategy from her early work. But the thought of Zhao bringing her unique perspective to the
Marvel Cinematic Universe
is nothing short of mouthwatering.
Want more articles like this? Follow SCMP Film on Facebook
This article appeared in the South China Morning Post print edition as: Chinese director juggles Oscar hope and superheroes