Netflix
Get more with myNEWS
A personalised news feed of stories that matter to you
Learn more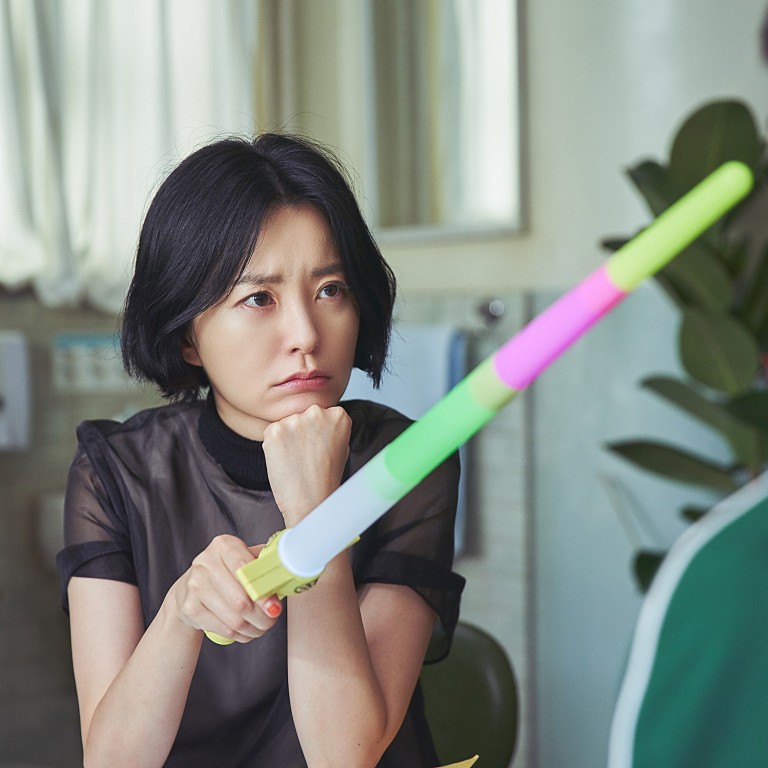 The School Nurse Files: Netflix fantasy K-drama a creative change of pace for The Truth Beneath filmmaker Lee Kyoung-mi
The School Nurse Files stars Jung Yu-mi as a school nurse who battles monsters only she can see – a story that Lee made when she 'was in a very dark place'
A tricky aspect of the filmmaker's first foray into making a series was the quieter soundtrack; Lee felt she 'was unable to provide that cinematic experience'
A high school nurse becomes a reluctant monster hunter in The School Nurse Files, a quirky new Korean drama series which starts streaming on Netflix on Friday.
The six-part adaptation of Chung Serang's cult novel is directed by filmmaker Lee Kyoung-mi, who spoke to the Post about creating the show.
"It's a completely different world," Lee says of her first foray into making a series. "When you make a film, you need to plant the seeds and reap the fruits within two hours. In this world, I was just a beginner. But because of that, a lot of it was experimental, and that made it fun."
Lee is one of only a handful of female filmmakers currently working in South Korea, and cut her teeth under
Oldboy
director
Park Chan-wook
before directing a brace of feature films: 2008's
Crush and Blush
and the excellent 2016 thriller
The Truth Beneath
starring Son Ye-jin.
The School Nurse Files stars Jung Yu-mi ( Train to Busan ; Kim Ji-young: Born 1982) as Ahn Eun-young, who can see "jellies", the viscous residue of desire that we all leave behind.
"I wanted to bring out the more genre-specific aspects of the story," says Lee. "The basic principle I brought to the series is that the world of jellies is something visible only to Eun-young, something that could be all in her head."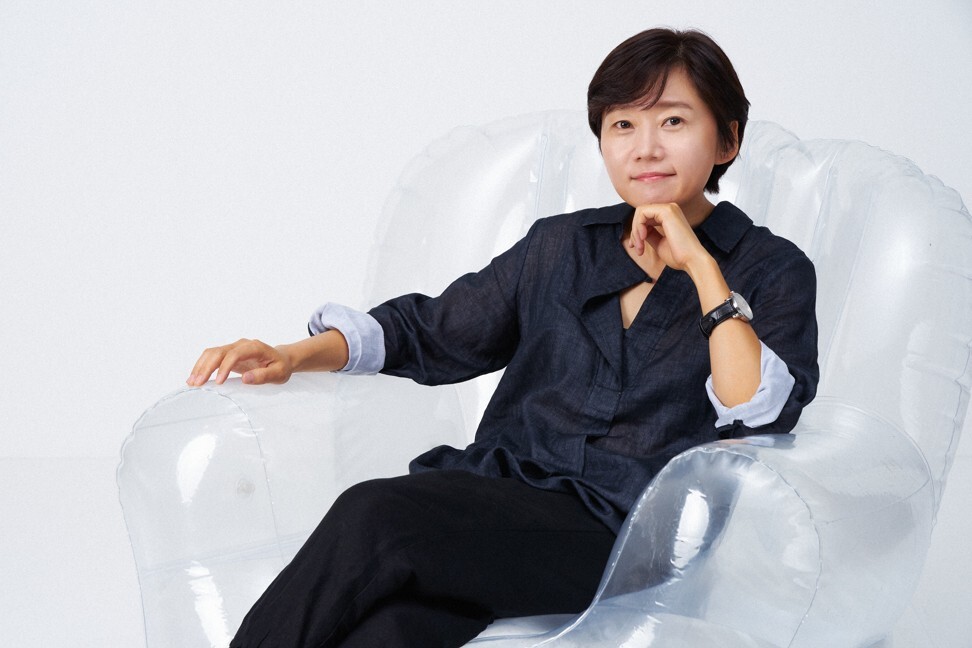 Jellies are normally harmless and disappear quickly. If produced by anxiety or trauma, however, they can be harmful to others. Eun-young is the only person who can see them; many of them are congregating in the school basement. It falls to her, armed with a plastic sword and a BB gun, to dispose of the creatures.
For Lee, casting Jung – "a very bubbly, lovable actress" – was a no-brainer. "I would look at her facial expression and she would be so bubbly that it would be kind of creepy. I thought that was something unique," the director says.
Lee drew from a wide range of influences to create the look of the jellies. "I looked at Hollywood movies like The Blob, Flubber, and The Stuff, the cute slime monsters in the game Dragon Quest, as well as [the monsters called] Ooze from Dungeons & Dragons . I knew I had to draw on something people would be familiar with, so we recorded real animal sounds and sourced their vivid colours from marine organisms and wild plants."
Eun-young is helped in her mission by In-pyo (Nam Joo-hyuk), a young teacher with a limp and a strange aura, to which the oddball nurse is drawn. Moon So-ri appears as a therapist and Eun-young's quasi-mentor.
As the show unfolds, they battle all kinds of fantastical beasts and otherworldly threats that lurk on the campus, while also tending to their school duties, dealing with equally bizarre colleagues and classes full of precocious teenagers.
"When I was creating this series, I was in a very dark place, questioning my abilities and contemplating quitting," Lee admits, drawing comparisons between herself and the lead character. "But ironically, when you look at the results, this is the bubbliest of my works. Eun-young is not the biggest fan of her powers, but this is a story about her accepting her fate, and wanting to help other people."
Lee was drawn to Netflix because the company is known for giving artists plenty of creative control – but she admits that the freedom came at a price. "I could enjoy the greatest amount of creative freedom, but under a tighter timeline and budget. You could say I had to create three different works in the same time I would shoot a single film."
Creating content for the streaming service meant there were technical compromises that she had to make: "One of the most challenging aspects was the sound. Viewers watch Netflix on all kinds of different devices, so the maximum decibel level is lower. I was creating these blockbuster action scenes, [but] I was unable to provide that cinematic experience in terms of sound."
Lee's films have enjoyed limited festival play outside South Korea, but the prospect of launching The School Nurse Files across the world is not a daunting one to her.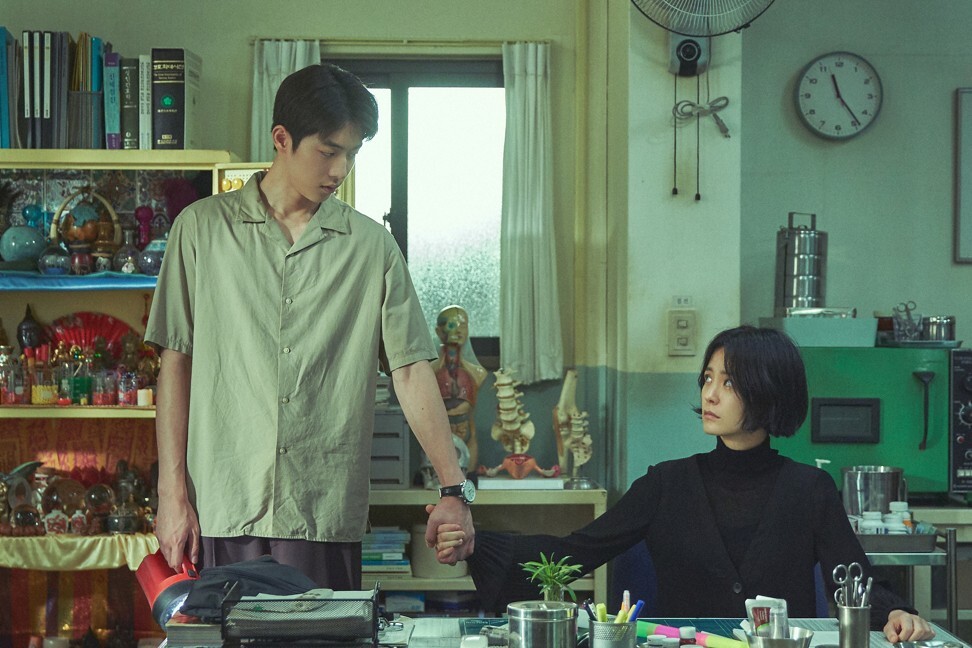 "I am extremely curious how people will react," she says. "I loved going to [film] festivals, and seeing the different responses from audiences. As a creator, my only hope is for what I create to be seen by as many people as possible."
The School Nurse Files is streaming on Netflix.
Want more articles like this? Follow SCMP Film on Facebook