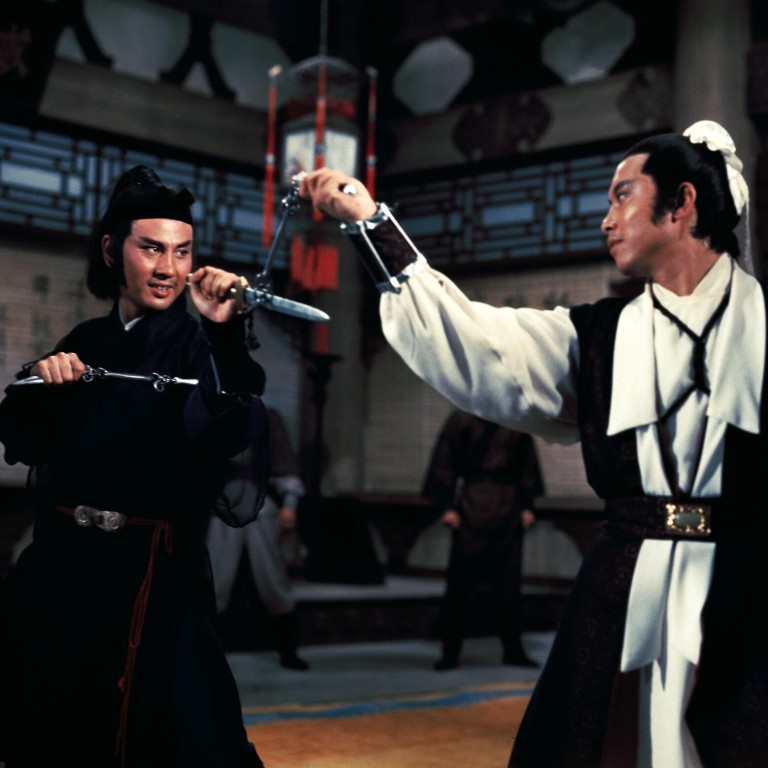 The Godfather meets Agatha Christie in Chor Yuen's wuxia film Killer Clans, 1976 production that brought sophistication to the genre
Adapted from a work by new wave martial arts novelist Gu Long, a contemporary of better known Jin Yong, Killer Clans set a template for Chor Yuen's wuxia films
With references to The Godfather and an intricate plot, the 1976 film shows how Chor brought the suspense and mystery of detective novels to martial arts movies
Wuxia films went out of fashion the early 1970s when kung fu films took off, but Shaw Brothers studio still saw success in the genre with the works of Chor Yuen, who adapted 19 works by new wave martial arts novelist Gu Long for the company.
Chor was an experienced and critically acclaimed filmmaker who had made his name with wenyi (melodrama) films in the 1960s, and his transition to wuxia films resulted in some of the most innovative and accomplished films of the genre.
The sophisticated martial arts drama The Sentimental Swordsman (1977) is the high point of Chor's martial arts oeuvre, but 1976's Killer Clans, his first Gu Long adaptation for Shaw, is a powerful and intriguing work which set the template for the adaptations that followed.
"This is an above-par work of the martial arts genre," critic Sek Kei wrote in 1976. "It signals the departure of Hong Kong cinema from visually dazzling flicks to embracing rich story plots that are well-developed and -executed. It is also a testimony to Chor Yuen's directorial flair … It is a rounded, tightly woven narrative that pays close attention to the mood."
Chor believed that his screen adaptations should follow Gu's books as closely as possible – he reinserted into Killer Clans some characters that had been trimmed from the story by scriptwriter Ni Kuang, for instance – and his storylines are therefore as labyrinthine as the novels.
Chor himself once said that the characters in Gu's work were not as well developed as those by his famed contemporary Jin Yong, and that the works' appeal lay in their intricate plots. That carries over to Chor's movie adaptations, which are chock-a-block with plot reversals and surprises.
One of Chor's main achievements was bringing the mystery and suspense of a detective novel to the martial arts genre, and Killer Clans is a perfect example of that.
Gu's novel was heavily influenced by the book and film The Godfather , one of the towering pop-culture products of the 1970s. A similar story of vicious warring rival clans lies at the heart of Killer Clans, which even references some scenes from the film. The forever expanding plot revolves around two expert swordsmen who work as paid killers.
The storyline is set against the backdrop of a vicious rivalry between two societies, the Lung Men Society and the Roc Society. Meng Shen-wen (Tsung Hua) is hired by a third party, in the form of the seductive Sister Ko (Chen Ping), to kill the respected Uncle Sun Yu, the head of Lung Men – Sister Ko thinks that the blame for the killing will be pinned on the Roc Society.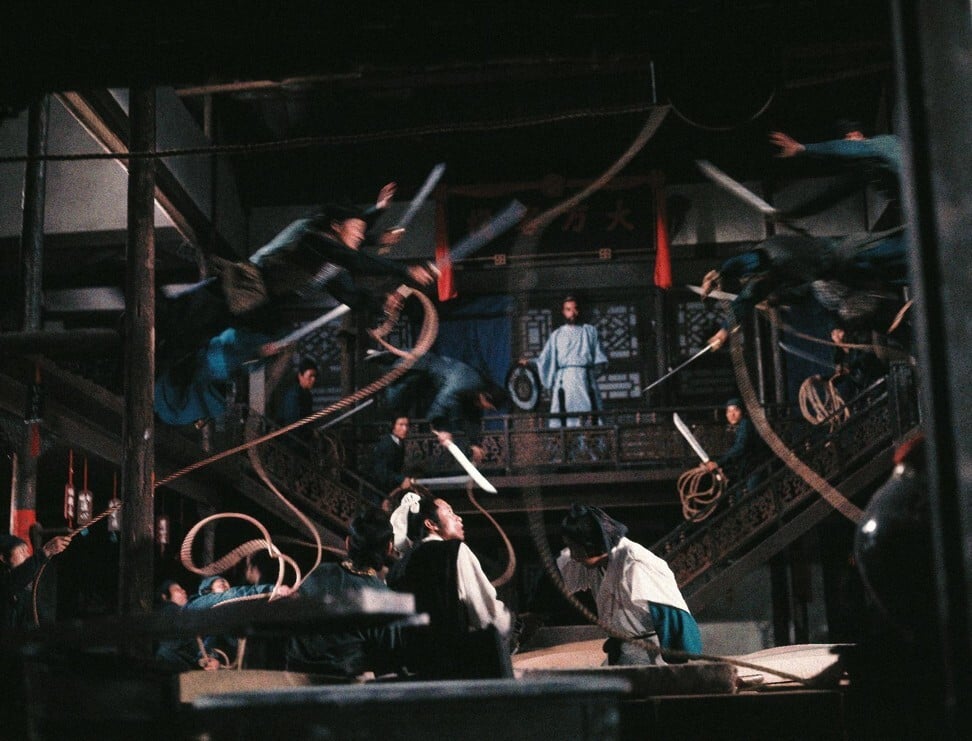 Meng is a skilled swordsman, but while infiltrating Lung Men, he finds that Uncle Sun's lieutenant Lu Hsiang-chuan (Yueh Hua) is equally skilled. Meng's task is further complicated when he falls in love with Uncle Sun's kindly daughter Hsiao Tieh (Ching Li), who lives alone in the forest due to a disagreement with her father about a romance.
Characters continually switch allegiances, kill themselves, or murder others, until, as in an Agatha Christie novel, there's a big reveal at the end in which everything becomes clear.
The theme of the story is that meticulous planning is needed to safeguard against disaster, but the focus is more on plot machinations than philosophy. The story involves a lot of action, as well unusual weapons, gadgets like beds that act as escape hatches, and imaginative locations like a network of underground canals under the Lung Men camp.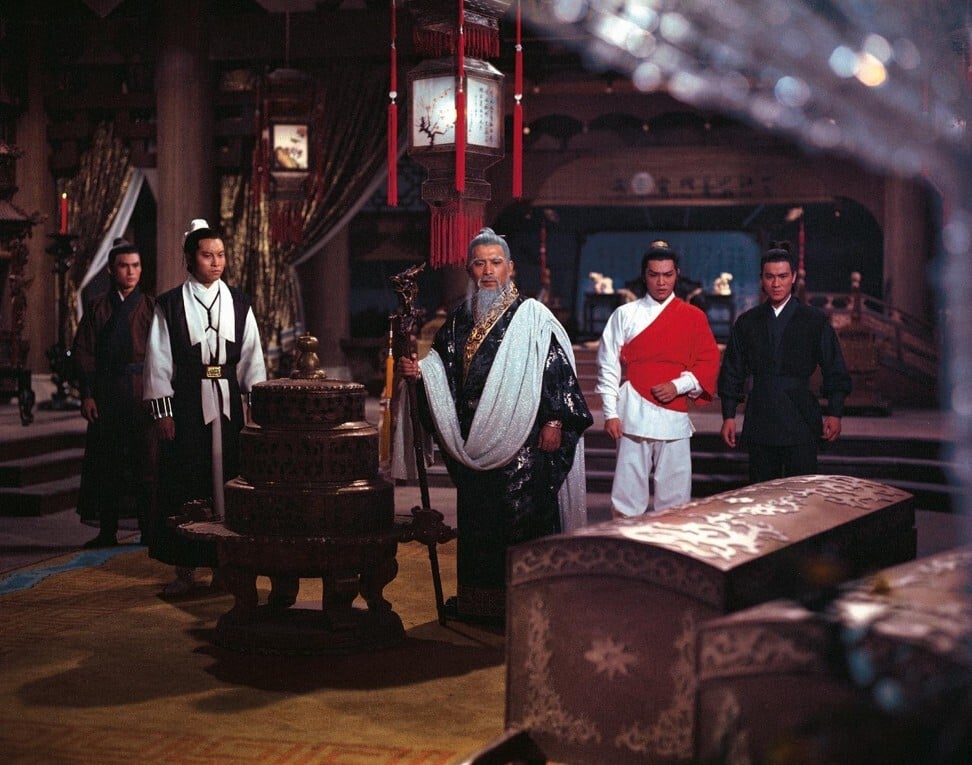 Chor was such an accomplished director by the time he made Killer Clans that the surprises – both in the plotting and in the action sequences – are actually surprising.
The martial arts scenes choreographed by Tong Kai – now working without regular partner Lau Kar-leung, who was pursuing his directorial career – and Yuen Cheung-yan have both elegance and visceral power.
"After reading the script, I choreograph the action sequences for the characters according to their different demeanours," Chor told Southern Screen in 1980. "Of course, I always consult with the martial arts director first. With no formal training in martial arts, I am not in a position to demand too realistic fight and swordplay sequences," he said.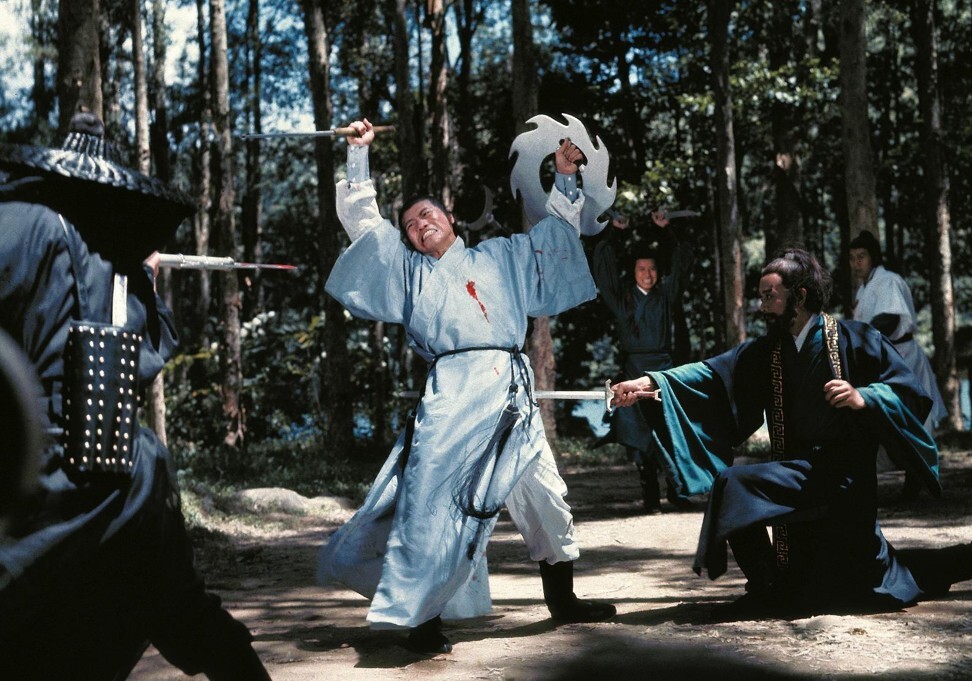 "In short, the action sequences should complement the plots and characters, and no kicks and fists or wielding of the swords should surpass the martial artistry described in the novel," Chor added.
Chor had established the importance of mood and atmosphere in his first wuxia film, 1970's
Cold Blade
, and he achieved this by paying detailed attention to the sets. Like
Chang Cheh
, Chor preferred to work in the studio rather than on location, but unlike Chang – whose sole focus was the fighting – Chor was immersed in the character's surroundings.
Chor's studio sets are lush and beautiful, with forests, rivers, and refined interiors, and the costumes are vibrant and sometimes dazzling. His films are not set in any time period and so there is no need for any historical authenticity. His sets and costumes construct a picture-perfect "China dream", a kind of forerunner to
the "mythical China" of Tsui Hark's films
over a decade later.
Killer Clans came about during a lull in Chor's filmmaking. He had seen success at Shaw with the erotic martial arts fantasy Intimate Confessions of a Chinese Courtesan and the social drama The House of 72 Tenants, but was worried because the company had not assigned him to a film in nine months.
According to an interview in the Hong Kong Film Archive's Director Chor Yuen book, he pitched adaptations of works by Gu Long and Jin Yong to Shaw boss Run Run Shaw, who rejected them.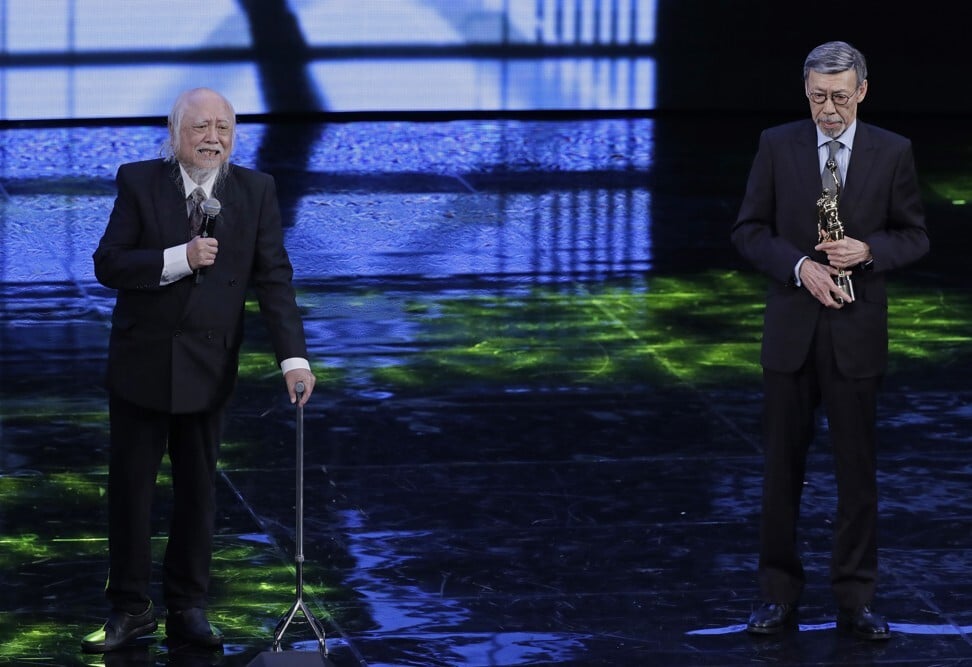 But writer Ni Kuang, who was respected by Shaw, suggested Chor adapt a new work by Gu Long called Meteor, Butterfly, and the Sword. "Mr Shaw asked me if I had read that book. I had not read it, but I had to say I had. Mr Shaw then asked Ni Kuang to write an adaptation." The resulting film Killer Clans changed Chor's career path.
In this regular feature series on the best of Hong Kong martial arts cinema, we examine the legacy of classic films, re-evaluate the careers of its greatest stars, and revisit some of the lesser-known aspects of the beloved genre. Read our comprehensive explainer here.
Want more articles like this? Follow SCMP Film on Facebook
This article appeared in the South China Morning Post print edition as: How intricately plotted stories revived dying genre