Maradona in China: when Deng Xiaoping invited him to play in Beijing and footballer turned the Chinese leader down
Deng Xiaoping invited the Argentinian in 1987, but Maradona would not come unless he got 300 million lira, about US$230,000 at the time, according to a source
Chinese fans across the country are mourning the death of the 'king of football', with the topic generating more than 1.5 billion views on Weibo already
Like those elsewhere, Chinese football fans are mourning the death of Argentinian soccer icon Diego Maradona, who was widely known as one of the greatest players of the game – not least to late Chinese leader Deng Xiaoping.
Deng, who led China from 1978 until 1989, once invited Maradona to play in China. The offer was conveyed in 1987 during a business meeting between China's state-owned Citic Group and former Italian prime minister Romano Prodi, then the head of Italy's state-run Institute for Industrial Reconstruction.
But Maradona was unmoved by the proposal, saying that he would not come unless Beijing paid him 300 million lira, roughly equivalent to US$230,000 at the time.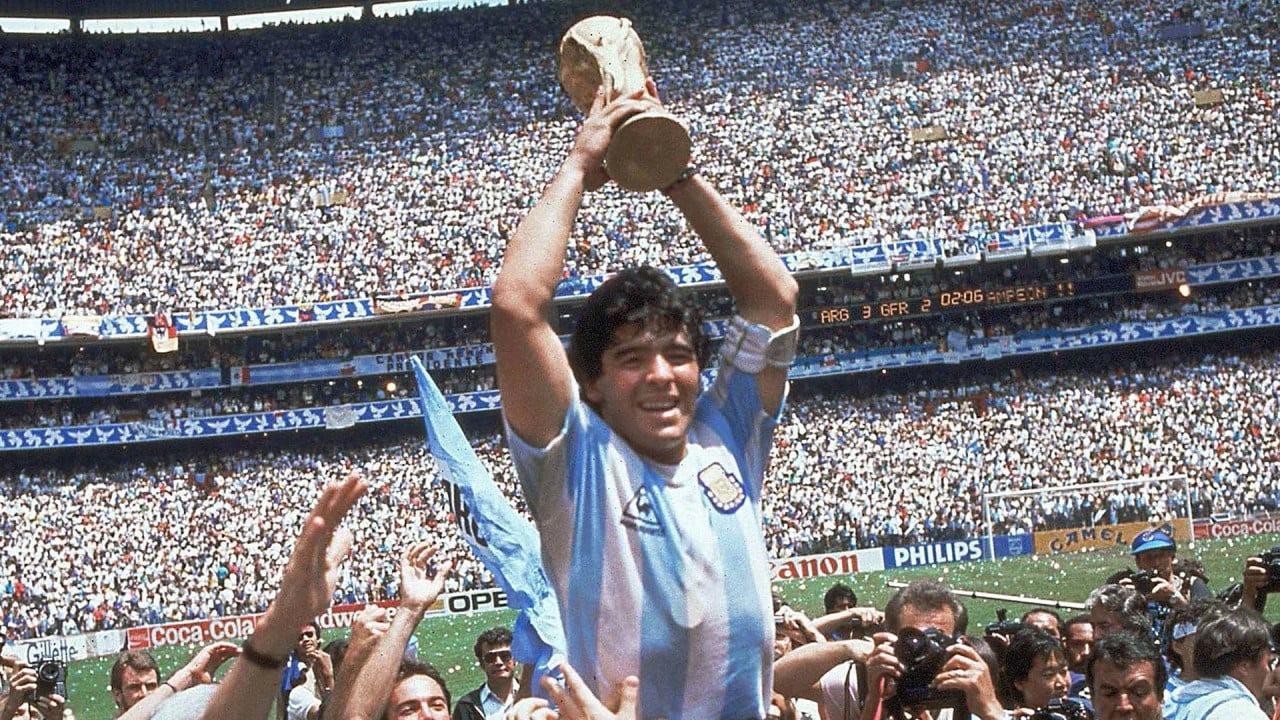 04:04
Argentinian football legend Diego Maradona dies of heart attack at age 60
Argentinian football legend Diego Maradona dies of heart attack at age 60
The Argentinian embassy in Beijing flew the national flag at half-mast on Thursday, and prepared a picture wall dedicated to Maradona for display. Some tearful fans paid tribute at the front gate of the embassy with flowers.
Maradona's colourful life was marked by highs, including leading Argentina to a World Cup win in 1986, and notable lows, including his battle with drug abuse that forced him to leave the World Cup in 1994 and his chaotic exit from a brief stint as the Argentina team's coach in 2010.
The football star became a household name playing for Barcelona and Napoli during his club career and representing Argentina at four World Cups, which included his infamous "Hand of God" goal against England in the 1986 quarter-finals.
In China, the economic expansion of the 1980s allowed eager fans to take in his games on the televisions that ordinary households owned for the first time.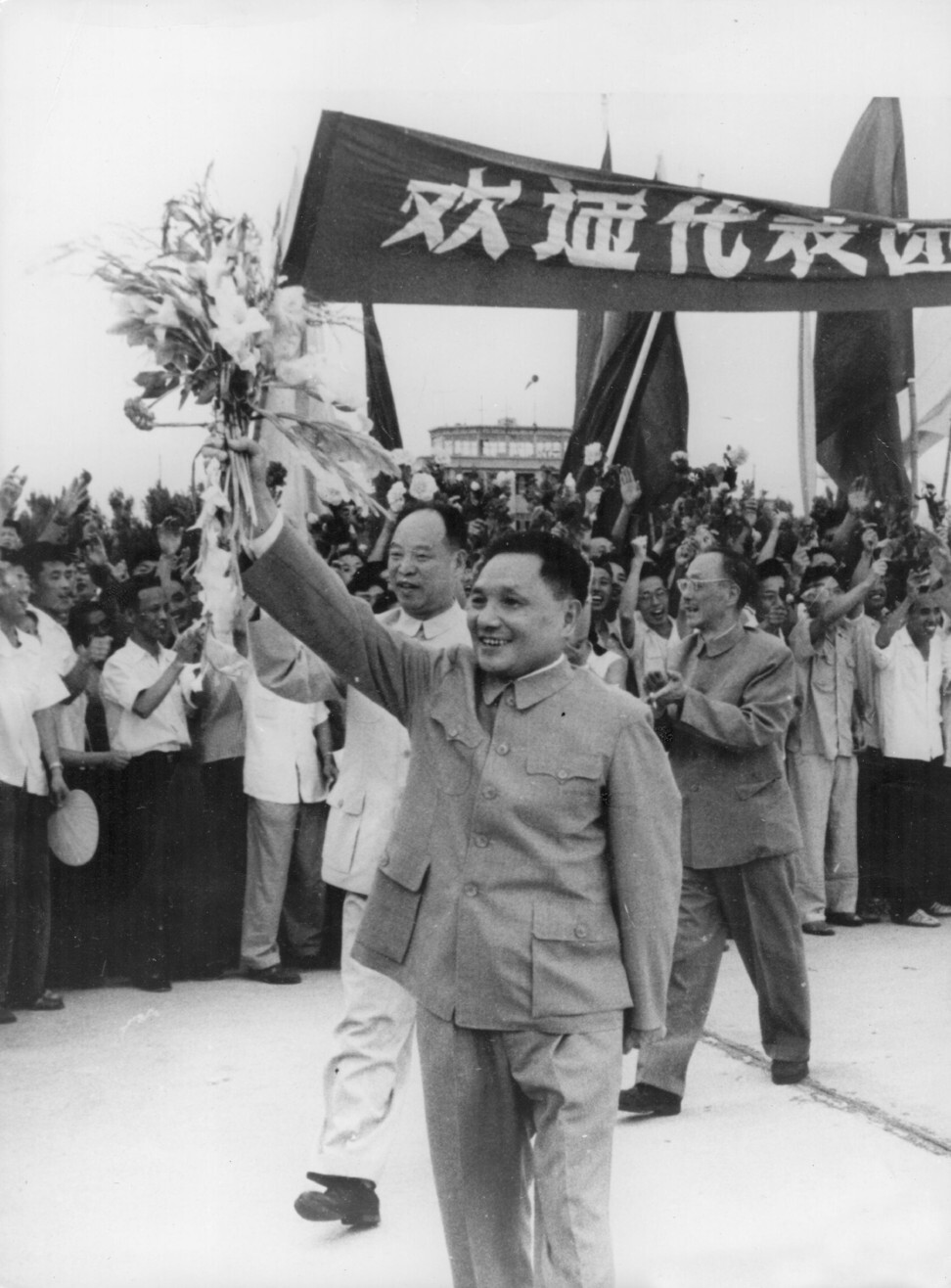 Hu Jin, a 42-year-old fan in Wuhan, central China, said he fell in love with Maradona while watching the 1990 World Cup in the middle of the night with his father when he was 12 years old. He said he was immediately drawn to Maradona's charms and watched the entire tournament voraciously.
He recalled the footballer's dribble and pass that set up Claudio Caniggia to score the only goal in a last-16 clash with Brazil, praising his leadership on the field.
"He's the king of football. Only him," Hu said. "My youth has now ended."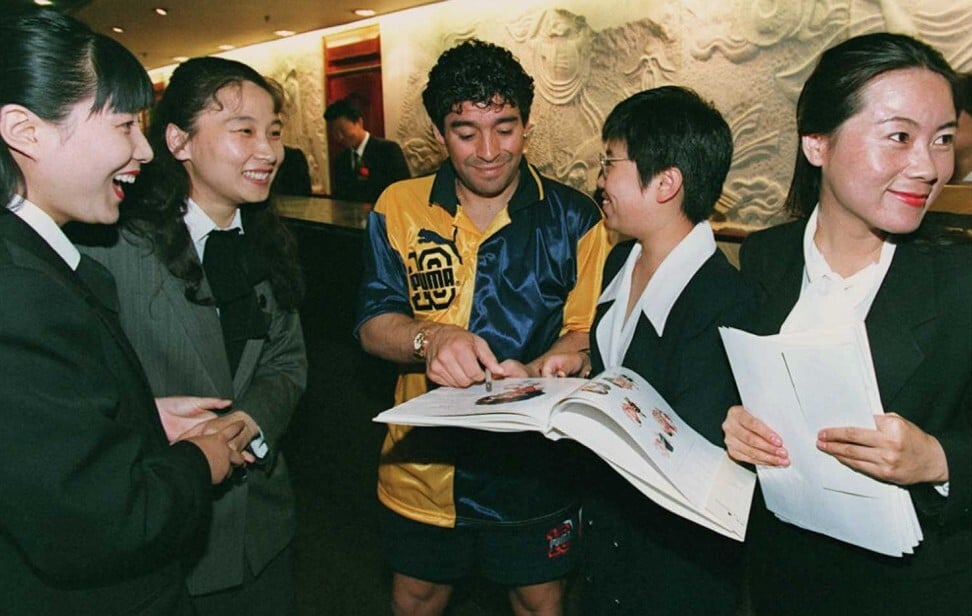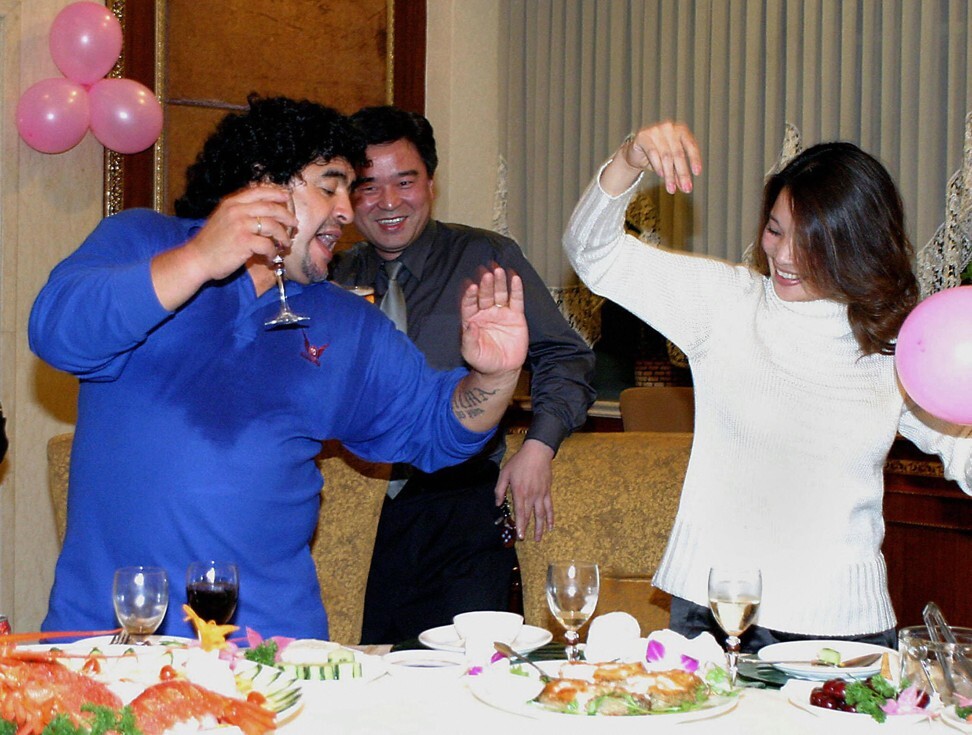 On Weibo, the Chinese equivalent of Twitter, the topic of Maradona's death had generated more than 1.53 billion views by Thursday afternoon.
The official Chinese Football Association wrote in a post on Thursday morning: "As the MVP of the 20th century, the winner of the World Cup, Maradona has contributed to football and given Chinese fans indelible, beautiful memories.
"The passing of Maradona leaves all football fans in extreme grief. We pay homage to Maradona's splendid football career. Goodbye, the king of football!"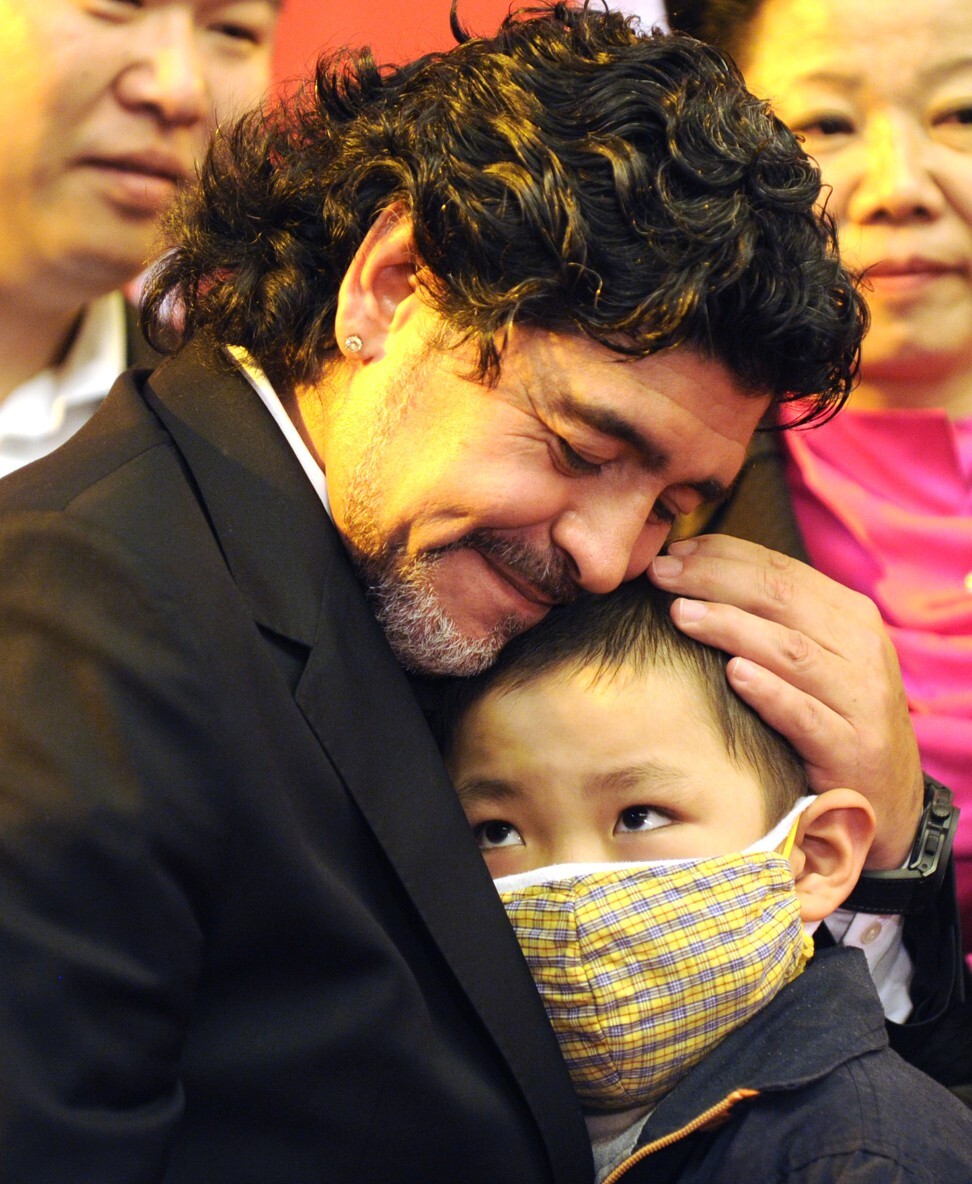 Maradona is one of two players referred to as the "king of football" in China. The other is Brazilian football legend Edson Arantes do Nascimento, known as Pelé.
Huang Jianxiang, a popular Chinese sports commentator and former host for state broadcaster CCTV, posted a photo of himself with Maradona on Weibo, writing: "After all this time, I lost you."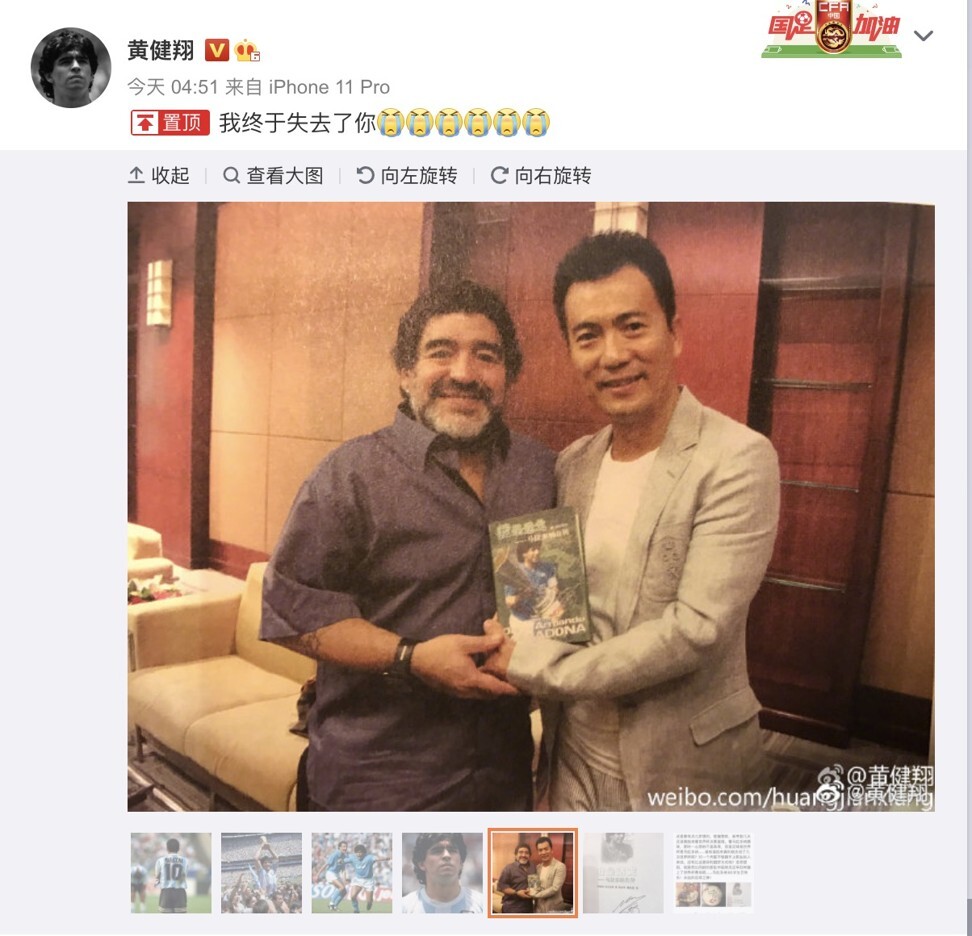 He said that Maradona had sustained his dream of being a World Cup sports commentator, and recalled he used to get out of bed to see World Cup finals matches at midnight, days before his college entrance exam.
Chinese fan club the Argentine Football Association posted a series of photos and videos of Maradona on Weibo yesterday, with messages from fans saying they had watched Maradona play since they were middle-school students.
"Goodbye, Diego! You will live inside the heart of every football fan!" an accompanying message read.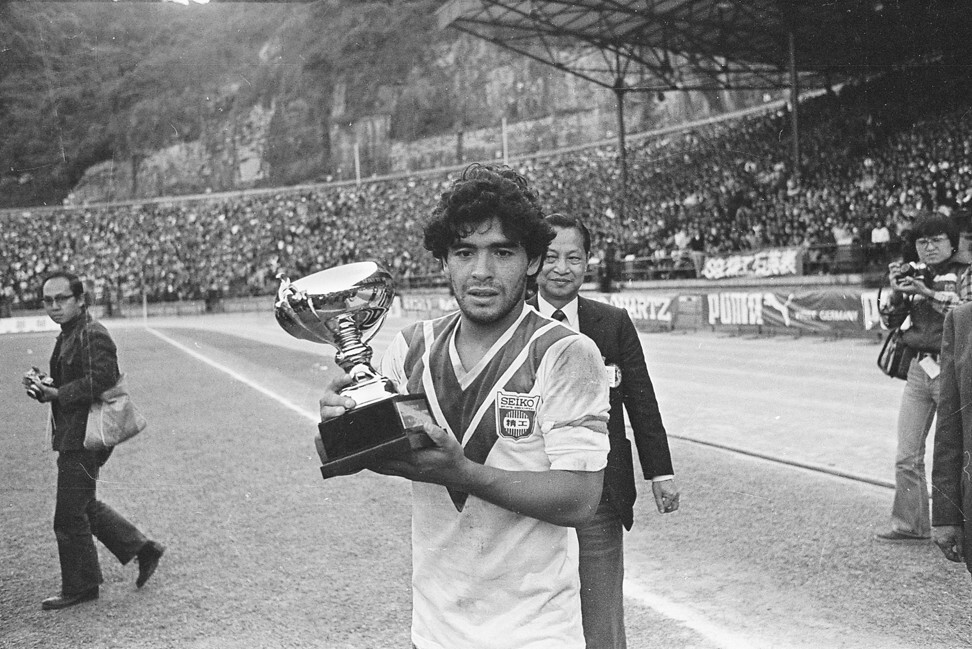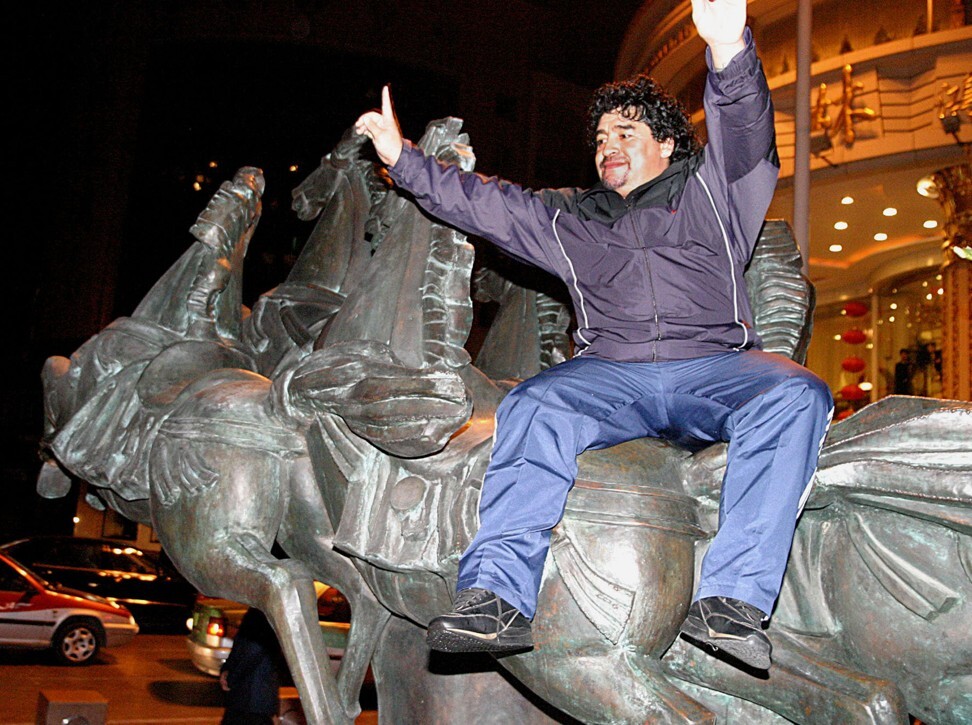 Maradona played once in Hong Kong
, delighting 27,380 fans in January 1982 during a match where he led Buenos Aires club side Boca Juniors to a 2-0 victory over Hong Kong's top team Seiko, and subsequently travelled to China several times.
He played for Boca Juniors in 1996 in Beijing and Chengdu, and served as a consultant for the Argentine team at the 2008 Beijing Olympics. He expressed an interest in helping to develop and coach youth football in China.
In 2012, while on a charity trip to China, he went to court in Beijing over a US$3.2 million claim against two Chinese internet companies he said had used his name and photo without permission.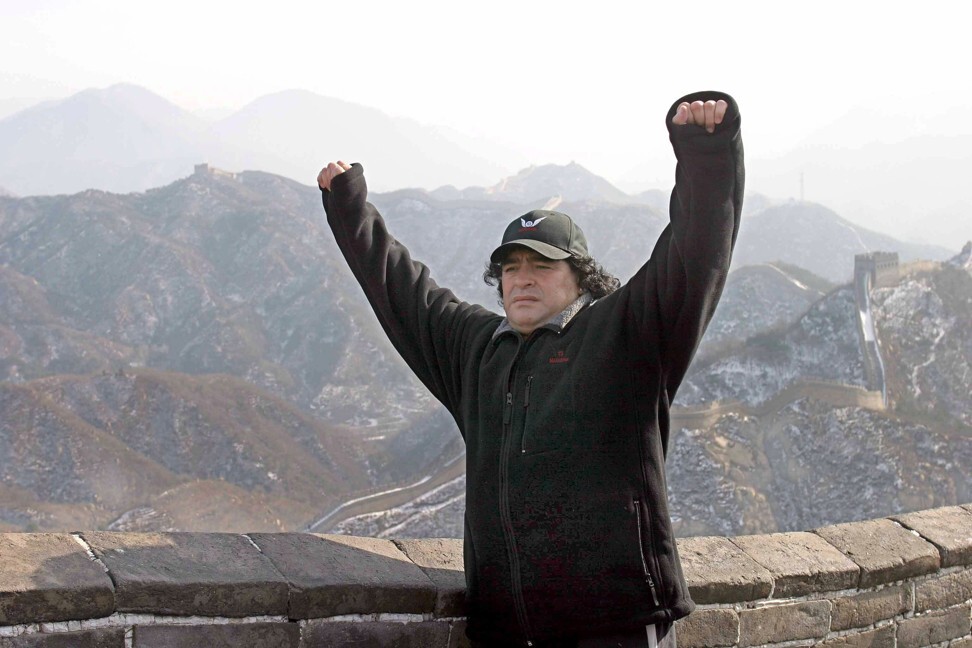 Maradona weighed in on the debate as Chinese football clubs sought in recent years to compete with European rivals for star players. In 2017, he defended Argentinian player Carlos Tevez's transfer to China's Shanghai Shenhua club from Boca Juniors, and criticised another Argentinian, Boca player Juan Roman Riquelme, for saying he would not have gone to China.
"If China had offered US$50 million to Riquelme, he would be speaking Chinese today," Maradona told reporters.