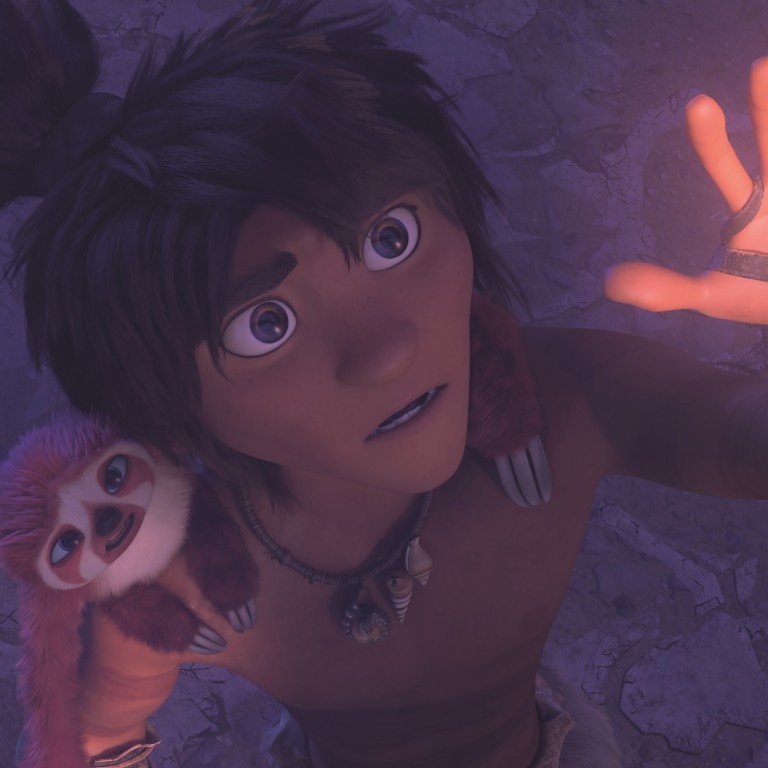 Review

|
The Croods: A New Age movie review – animated sequel a surprisingly fun-filled family film
Grug Crood and the rest of the clan are back for more wild goings on, which begin when they find a promised land with plentiful food and tree houses
Leading the voice cast, Nicolas Cage is on form with his wildly cartoonish delivery; Ryan Reynolds and Emma Stone return and Peter Dinklage is a smug addition
4/5 stars
Here's a good example of a sequel you probably didn't know you wanted, but now it's here you'll be rather pleased that it is.
The Croods: A New Age is the follow-up to 2013's The Croods, the animated adventure about a prehistoric family living in the wilds. Once again, we have the overprotective father Grug (voiced by Nicolas Cage), mother Ugga (Catherine Keener), son Thunk (Clark Duke), daughter Eep (Emma Stone) and her boyfriend Guy (Ryan Reynolds). Also along for the ride are grandma (Cloris Leachman) and assorted stone-age pets.
The story kicks off when Grug discovers a gateway to a multicoloured promised land, where food is plentiful. There, they meet Phil (Peter Dinklage) and Hope Betterman (Leslie Mann), a more evolved couple who live the good life with their daughter Dawn (Kelly Marie Tran) in a fabulous tree house.
The family sleep in separate rooms, rather than all piled on top of each other like the Croods. It also comes with all mod cons – including a window, which mesmerises Thunk as if it's a TV set.
Tensions between the two families are heightened with the revelation that Guy grew up with the Bettermans and was inseparable from Dawn. Now he's back in the fold, her parents want him to stick around and rekindle his relationship with their daughter, much to Eep's dismay.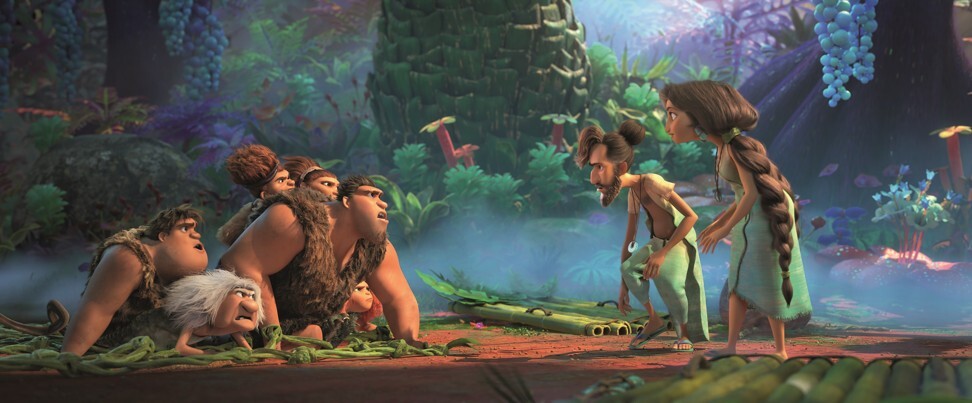 If all this sounds rather formulaic, like a jazzier update of The Flintstones, stick with it: A New Age has some surprises in store.
Directed by Joel Crawford – taking over from original directors Chris Sanders and Chris DeMicco, who take a story credit here – the film takes a pleasingly bizarre turn when Phil, Grug and Guy get kidnapped by a squadron of "punch monkeys" that communicate by face-slapping. It gets weirder, with land sharks, a giant angry (and hungry) simian, and a delicious homage to Thundercats, the classic 1980s cartoon.
It's also got an on-form Nicolas Cage, whose wildly cartoonish delivery fits right in here. A long way from his Game of Thrones role, Dinklage is good value too as the smug Betterman ("There's a Betterman way," he trills, reciting one of the family's "unofficial" mottos). With a script that never gets too sentimental, despite Grug's insistence that "the pack is stronger together", The Croods: A New Age leaves you instead with a cheery glow.
A fun-filled family film, it's definitely worth coming out of your cave for.
Want more articles like this? Follow SCMP Film on Facebook