Five thriller films set on boats, from Nicole Kidman turn that got Tom Cruise's attention to Kung Fu Cannibals, Philippine-set genre buster
Airport meets The Towering Inferno in The Poseidon Adventure, and Peter Ustinov plays Hercule Poirot in Death on the Nile, both star-studded studio blockbusters
Then there is Crazed Fruit – a seaborne Rebel Without A Cause – and Kidman and Sam Neill as grieving parents in stripped-down survival thriller Dead Calm
Hong Kong's current lockdown restrictions
strongly discourage boat trips
of any description – and as these five great movies attest, bad things can happen out on the ocean waves.
1. The Poseidon Adventure (1972)
Few things are more hazardous than the buffet on a cruise ship, even before the time of Covid-19. With a respectful salute to the crew and passengers of the Titanic, perhaps the most exciting disaster movie ever to raise anchor is The Poseidon Adventure.
Moored squarely between Airport (1970) and The Towering Inferno (1974), Ronald Neame's seaborne thrill ride sends a deck-load of Hollywood's best and brightest into the middle of the Atlantic Ocean on New Year's Eve, where they are broadsided by a giant tidal wave that flips the ship upside down.
Gene Hackman plays the unorthodox minister who becomes the reluctant leader of a small group of survivors including Ernest Borgnine, Shelley Winters, and Roddy McDowall, who must navigate the bowels of the inverted liner.
A smash hit at the time of release, the film was presented with a special Academy Award for its visual effects, and won another for its theme song. It remains a high-water mark in producer Irwin Allen's illustrious career.
2. Death on the Nile (1978)
An all-star cast makes for the relatively calmer waters of Egypt's Nile delta in John Guillermin's lavish adaptation of Agatha Christie's perennial bestseller. Peter Ustinov makes the first of many appearances as the great Belgian detective Hercule Poirot, who finds himself aboard a luxurious river cruise where murder most foul interrupts the days of sun-scorched sightseeing.
Lois Chiles, who would go on to play a Bond girl in Moonraker the following year, is the wealthy heiress found dead in her cabin, while heavyweights Mia Farrow, Maggie Smith, Bette Davis and David Niven are among the rogues' gallery of potential suspects.
Filmed on location at many of Egypt's breathtaking ancient monuments, Death on the Nile remains to this day a delightfully knowing and campy indulgence. Kenneth Branagh's new adaptation of the novel, starring Gal Gadot, Armie Hammer and Annette Bening, has itself become a victim of Covid-19's assault on Hollywood blockbusters, but is expected to make port in cinemas sometime in 2021.
3. Crazed Fruit (1956)
Likened by many to the James Dean classic Rebel Without a Cause, Crazed Fruit came to define the Sun Tribe (taiyo zoku) subculture that emerged in the summer of 1956, defined a generation, and was extinguished almost as quickly as it materialised.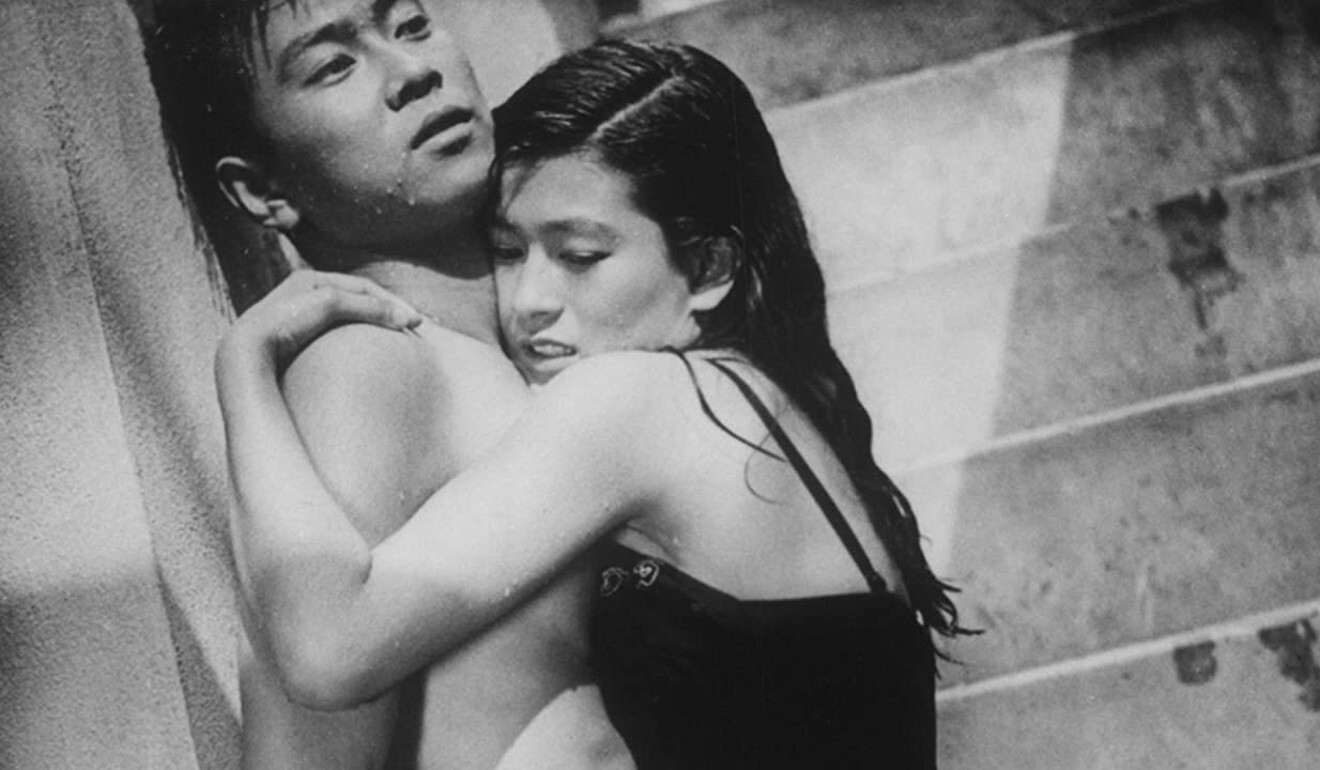 Based on the novel by Shintaro Ishihara, who penned the similarly influential Season of the Sun, it is the story of two brothers who fall for the same girl, leading to envy, rage, and ultimately violence. Haruji (Masahiko Tsugawa) and Natsuhisa (Yujiro Ishihara, the author's younger brother) spend the summer sailing, waterskiing, or cruising the coastline in their speedboat, until Eri (Mie Kitahara) comes between them.
Director Ko Nakahira employs repeated imagery of lapping water, crashing waves, and the frothy wake of their outboard motor as subtext for the listless attitude and rampant sexuality of these disillusioned youngsters. Their antics on the water, meanwhile, quickly turn from playful to vengeful as Haruji's jealous rage encircles his brother and would-be lover with tragic results.
4. Raw Force (1982)
There are good movies, there are bad movies, and then there's the baffling brilliance of Edward D. Murphy's exploitation classic Raw Force. Shot in the Philippines on a shoestring budget, it follows a group of stuntmen on a pleasure cruise that is overrun by smugglers, who kidnap their girlfriends and whisk them off to a remote island.
The women are to be traded for jade, but the island holds a deadly secret. It is the last resting place of the world's greatest martial arts warriors, who have risen from the grave and are causing untold havoc.
Also known as Kung Fu Cannibals, this melange of 1980s action, horror, martial arts and soft-core sleaze explodes with an infectious enthusiasm that is hugely entertaining, even as it extends well beyond the reach of its talent or budget. Most definitely not for all tastes, but anyone craving an outrageous experience well outside the Hollywood mainstream should make Raw Force their next port of call.
5. Dead Calm (1989)
Nicole Kidman caught the attention of Tom Cruise, and the rest of the world, as Sam Neill's beautiful young wife in Philip Noyce's ocean-set thriller. Partly inspired by Roman Polanski's debut Knife in the Water, as well as Charles Williams' novel, Dead Calm sees a grieving couple venture out into the Pacific to get over the death of their young son.
On the open ocean they encounter Billy Zane's desperate stranger, who claims to be the sole survivor of a food poisoning bout on his own vessel. No sooner has he come aboard, however, than the trio become embroiled in a sexually charged psychological stand-off that inevitably leads to a violent showdown.
It is an excellent, stripped-down survival thriller, featuring strong performances from all three leads, and makes effective use of its gorgeous isolated location.
Producer George Miller (Mad Max) is rumoured to have directed some of the scenes himself. Noyce would go on to direct Hollywood blockbusters such as Patriot Games and Salt.
Want more articles like this? Follow SCMP Film on Facebook