Review
Netflix movie review: The Midnight Sky – George Clooney stars in entertaining sci-fi drama
Clooney plays an Arctic scientist on a post-apocalyptic Earth who sets out to warn the crew of a spaceship from returning to the planet
The narrative struggles to knit everything convincingly together and while there are thrilling moments, the script leaves the ensemble cast a little underfed
3/5 stars
George Clooney's curious career as a director continues with The Midnight Sky, his first movie for Netflix. In the past, he's either fired a bullseye with political dramas like Goodnight, and Good Luck and The Ides of March, or entirely missed the target with comedies such as Leatherheads and The Monuments Men . This adaptation of 2016 novel Good Morning, Midnight by Lily Brooks-Dalton falls somewhere in between.
A post-apocalyptic tale, this is also Clooney's first directorial effort set (partly) in space. He plays Augustine Lofthouse, a scientist working alone in a research station in the Arctic. With his beard long and grey, he's evidently been stationed there for a long time. Quite what's happened to the planet isn't obvious at first, but it seems that an environmental catastrophe of some sort has taken place.
Far above the Earth's atmosphere, meanwhile, is an ongoing space mission. Sully (Felicity Jones) is part of a team seeking out distant planet K23 for its potential colonisation.
With the mission led by the assured Adewole (David Oyelowo), the crew of the Aether are all highly capable, from Kyle Chandler's pilot Tom to Demián Bichir's navigation specialist Sanchez and Tiffany Boone's flight engineer Maya.
Scripted by Mark L. Smith ( The Revenant ), The Midnight Sky unfolds with these two distinct storylines in tandem. Only gradually do they come together, when Sully and Augustine connect over the airwaves and he sets out to warn the crew, who have no idea about events on Earth, from returning.
Yet for all its splashy set pieces in space, Clooney's film isn't really an action movie like 2013's Gravity, in which he co-starred.
Rather, it's a character study, as a broken Augustine reflects on his life as a younger man (played by Ethan Peck, whose voice has been replaced by Clooney's in a very distracting choice).
There are twists that tie up the two strands, one involving a small girl (newcomer Caoilinn Springall) who, mysteriously, joins Augustine in the Arctic. But the narrative struggles to knit everything convincingly together.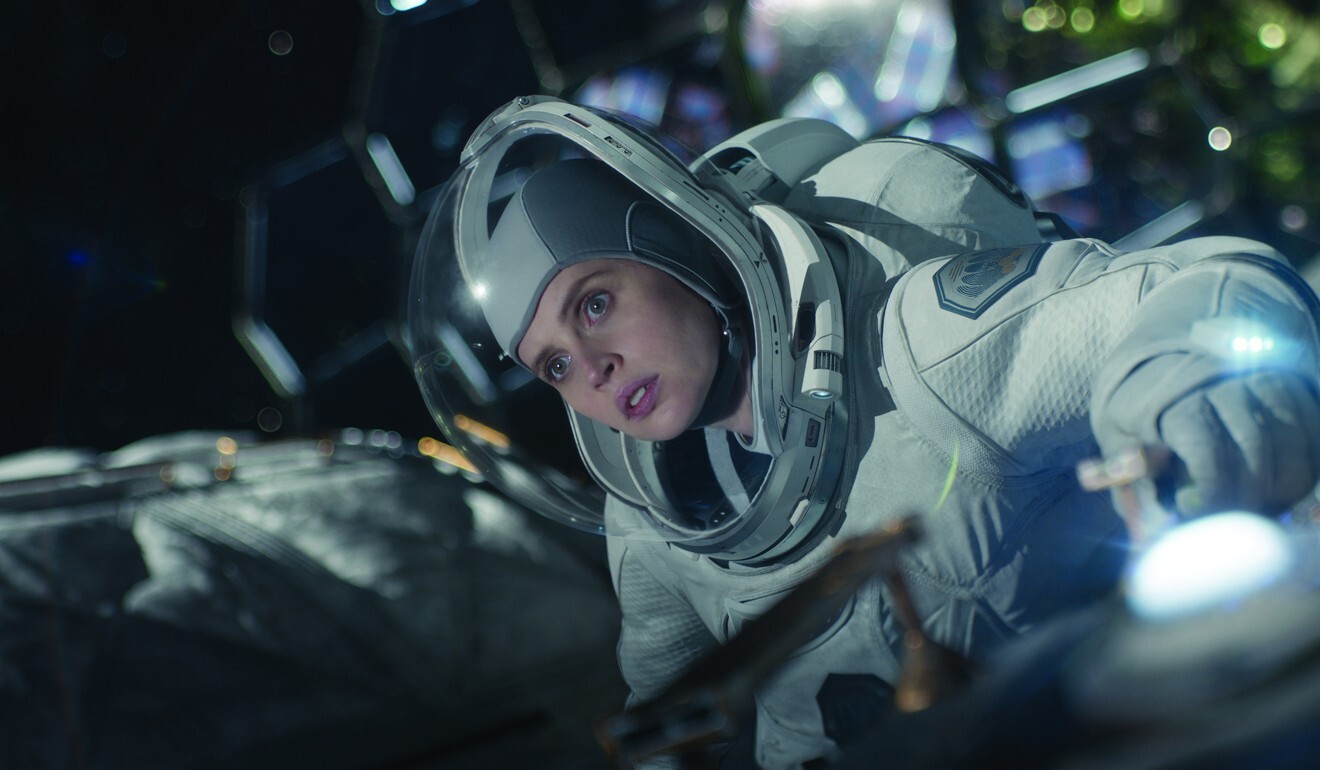 While it attempts to explore grief and loss much like 2002's Solaris remake – the other major sci-fi work that Clooney starred in – it never quite hits the same resonant notes.
There are thrilling moments; one beneath-the-ice sequence in the Arctic is heart-racing and brilliantly filmed. But the ensemble cast are all left a little underfed by the script. What results is something more solidly entertaining than spectacular.
The Midnight Sky will start streaming on Netflix on December 23.
Want more articles like this? Follow SCMP Film on Facebook