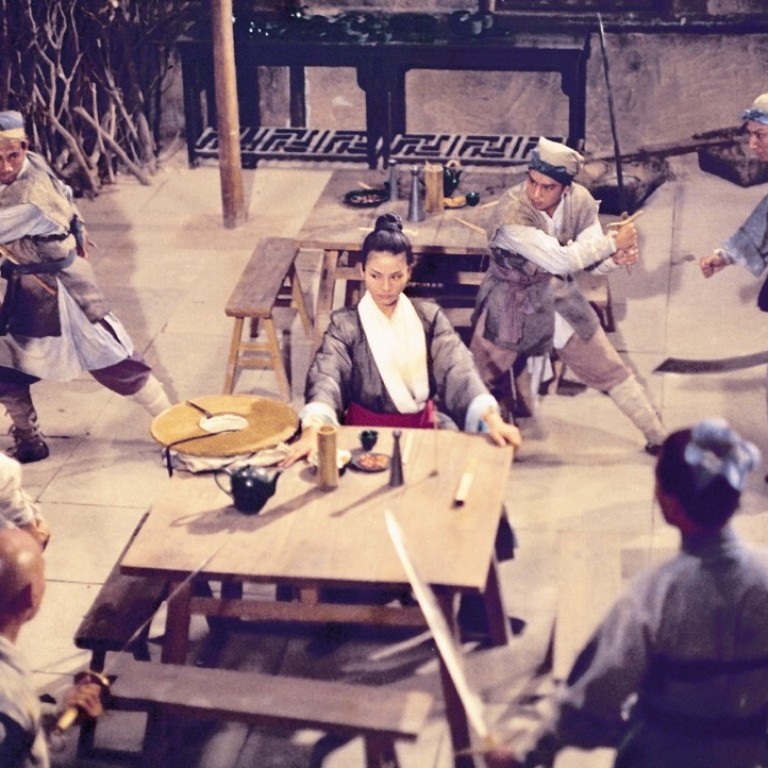 Cheng Pei-pei: how martial arts actress of Crouching Tiger fame first saw stardom in wuxia classic Come Drink with Me
She played the malicious guardian in Ang Lee's groundbreaking global martial arts hit Crouching Tiger, Hidden Dragon, but her career had begun decades earlier
Cheng shot to stardom playing Golden Swallow in King Hu's 1966 film, reprised the role for Chang Cheh, and became the leading martial arts actress of the 1960s
Actress Cheng Pei-pei is well known among martial arts fans for her skilful performance in King Hu's groundbreaking 1966 wuxia film Come Drink with Me, while mainstream viewers will recognise her as the malicious guardian from Ang Lee's Crouching Tiger, Hidden Dragon (2000).
Hu's film made Cheng Hong Kong's biggest female martial arts star of the 1960s – she was voted "Queen of Swords" in a poll organised by the Hong Kong press – and she made around 20 wuxia films for Shaw Brothers alone, including a reprise of her role in Hu's film for Chang Cheh's Golden Swallow in 1968.
"Her performances are [characterised] by grace, agility and dignity, which undoubtedly came from her background in ballet, music, and Chinese dance," a Hong Kong critic wrote in 1980. "She is considered to be one of the best actresses to have emerged from the martial arts cinema."
Cheng had no plans to make martial arts films when she signed a contract with Shaw Brothers in 1963. An immigrant from Shanghai, she has said that she was unfamiliar with martial arts films, as they were no longer screened in China after the Communists took power, although she was aware of martial arts novels.
As with most of the young actresses on the Shaw Brothers roster in the early 1960s, the studio began trying her out in a variety of roles. Chances were plentiful, as the studio was trying to build up a bank of young new talent. "They just wanted to see what would be a hit for me," Cheng told Asia Pacific Arts.
Shaw Brothers boss Run Run Shaw's initial plan for Cheng was for her to become the new Ivy Ling Po, a superstar known for her Huangmei (Chinese) opera movies, as he thought they looked similar.
Cheng made her screen debut playing a boy scholar in 1964's The Magic Lamp, performing opposite superstar Linda Lin Dai, although the film was not released until 1965 due to Lin's suicide. She won a prize for best new talent for her role in Pan Lei's Lover's Rock the same year, a romantic melodrama which also featured Lin Dai.
The move to martial arts came quickly, in 1965, when Shaw Brothers decided to start making martial arts films. "Shaw decided to make a lot of martial arts movies, not just one," Cheng said in an interview with Wildside Films. "So we had a teacher come to the studio. They taught us knives, swords, and poles, and also how to ride on horseback.
"Not everybody wanted to train for martial arts, and because I did the training, I was able to be picked for the films."
It was not Cheng's martial arts training, but her dance skills that led to her role in Come Drink with Me. As a child in Shanghai, Cheng had to take her younger sister to ballet lessons, and would mimic the dancers while waiting for her.
Her sister was not interested in dancing, but the Russian teacher noticed Cheng performing on the sidelines and suggested that she take the class instead. Thus began a lifelong association with dance, which, she has often claimed, she loves more than making movies.
Cheng had choreographed dance sequences for two films at Shaw Brothers before she made Come Drink with Me. "When they started looking, they wanted to use someone from Chinese opera for the role of Golden Swallow," she said of the character she played in Come Drink with Me.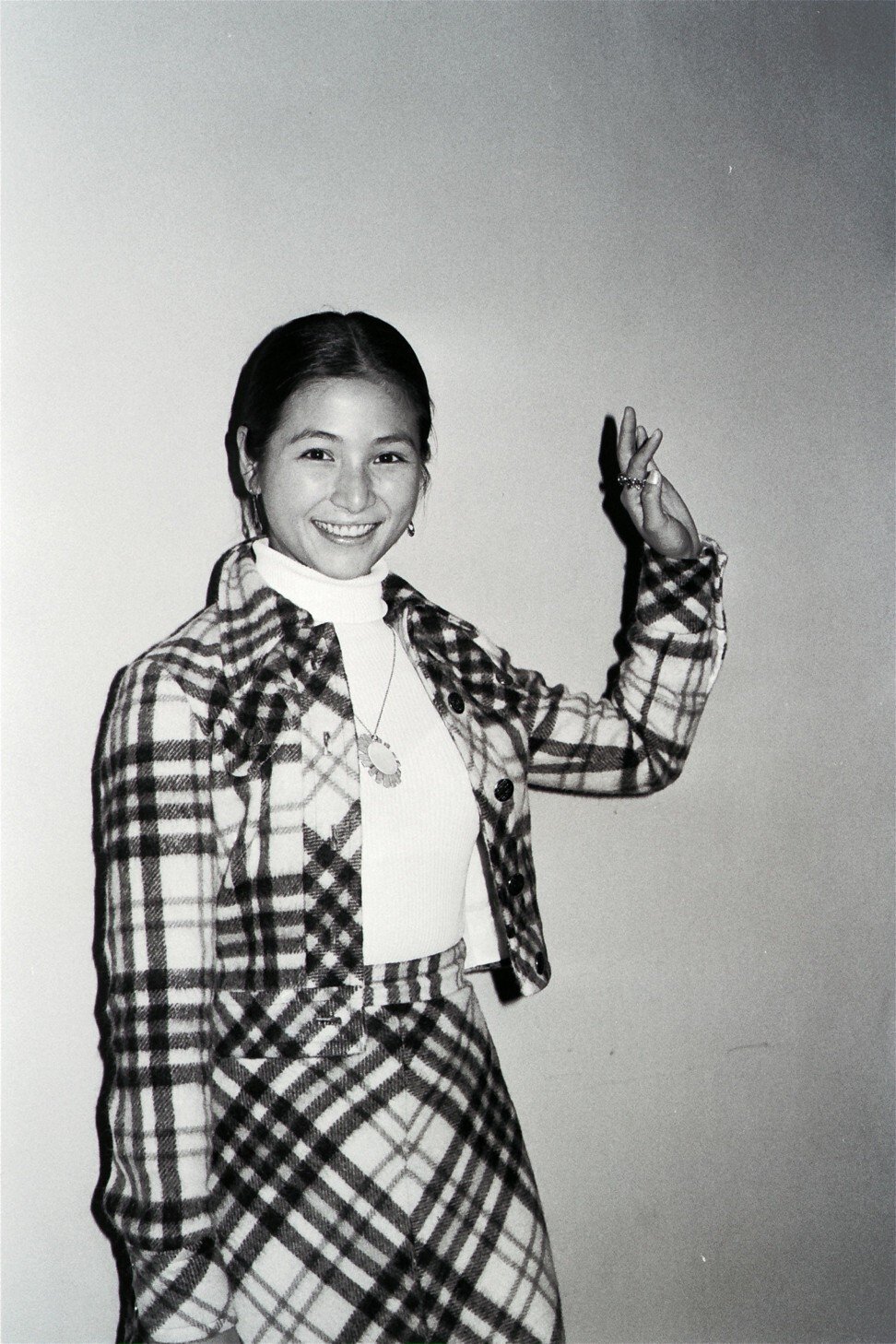 "But Run Run Shaw saw me on stage doing a Chinese [folk] dance and thought, from the movements that I made, I could be a very good martial arts actress," she said. "I think I looked like King Hu's vision of Golden Swallow, so I got the role."
Along with Chang Cheh's One-Armed Swordsman , Come Drink with Me modernised wuxia films, and led to the expansion of the genre in the late 1960s. "It was King Hu's first martial arts film as a director, and also my first martial arts film as an actress. Together we tried to make it a new experience for the audience," Cheng told the Hawaii International Film Festival.
Cheng liked working for Hu, and they stayed friends all his life (he died in 1997). Hu had assumed that Cheng would follow him to Taiwan to shoot Dragon Inn , his follow-up to Come Drink with Me, which was not a Shaw Brothers production as he had left the studio.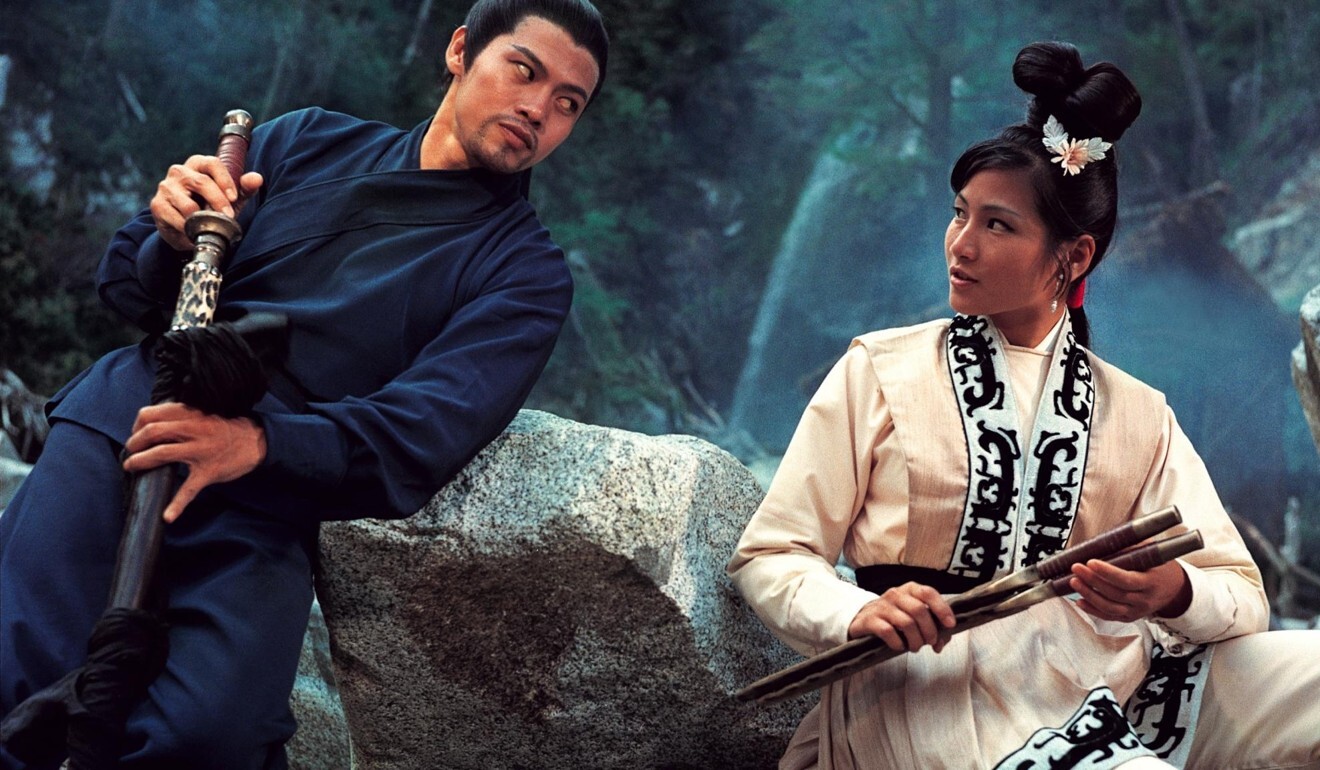 But Cheng had only completed four years of her seven-year contract with Shaw, and as she was an "obedient" girl as she put it, she didn't protest when the studio forbade her to go. "I would have loved to go with King to Taiwan to make Dragon Inn," she said. "At the time, the costumes that had been prepared for that movie all had my name on them. Everything – clothing, shoes, the lot," she said.
As compensation, Run Run Shaw sent Cheng to Tokyo for nine months to continue her training in dance. While Cheng was training in Tokyo, she received a visit from Chang Cheh, who asked her to reprise her role as Golden Swallow in the film he was planning to direct. It was not to be a sequel, but a very different film featuring the main character in name only.
Out of loyalty to Hu – and to the original character – Cheng said she initially did not want to do the film, and only relented after Chang spent five hours persuading her. "In the end I thought, well, anybody can be a Golden Swallow. This is just a different Golden Swallow," she said.
Cheng did not enjoy working with Chang as much as with Hu. Even though Golden Swallow is Chang's most female-oriented film, he preferred to work with men, and had a conservative view of women, the actress says.
"Chang Cheh disliked women, he liked men," she told the Hong Kong Film Archive's oral history series. "When I was making Golden Swallow with Jimmy Wang Yu and Lo Lieh, he asked them to jump out of a window, and me to walk through a door. I refused – I said I wanted to do the same thing as them, as I was a swordswoman. But he said, 'You're a lady, and ladies should be more refined'."
"I insisted that I jump out of the window, or I would leave. Then I went to Raymond Chow (nominally the publicity manager at Shaw Bros, but in reality a powerful producer) and cried. Finally, he allowed me to do it, because, after all, I was a swordswoman," Cheng said. The scene of Cheng jumping through the window is in the final cut of the film.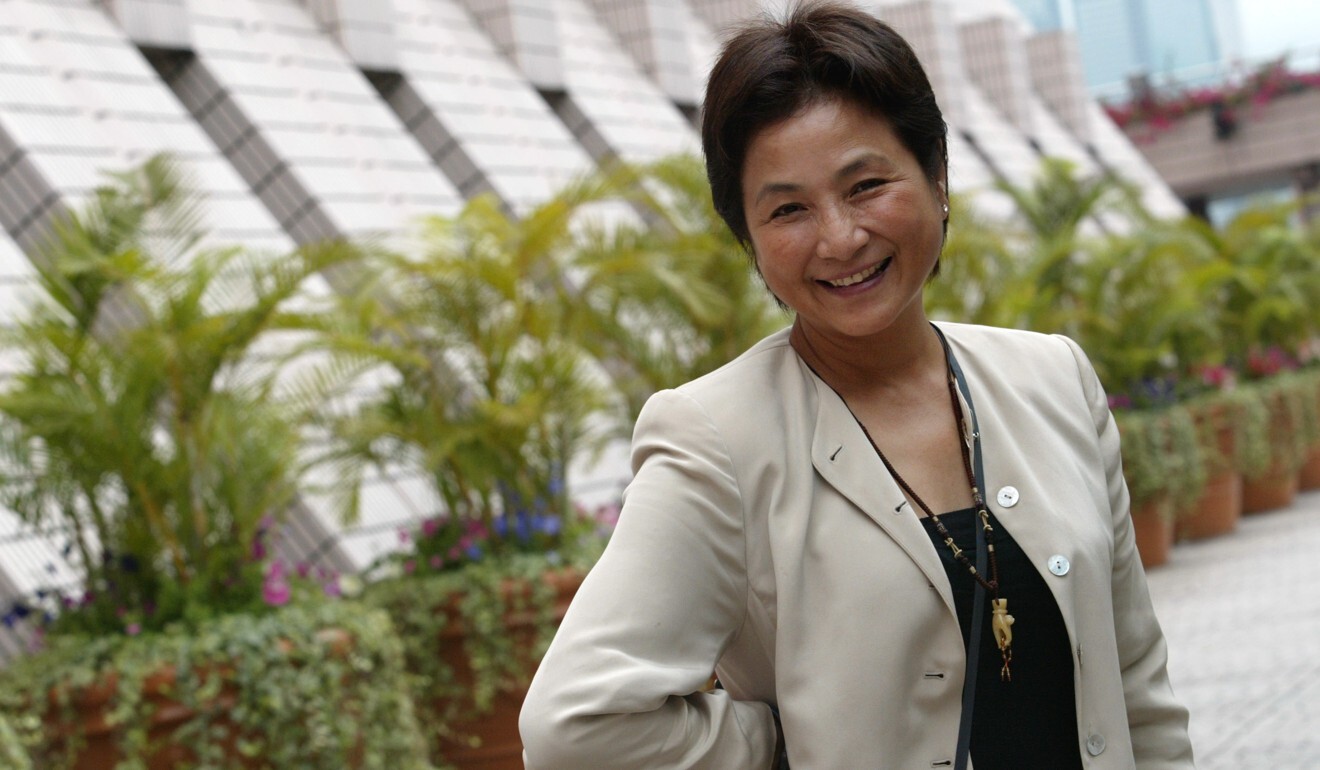 In this regular feature series on the best of Hong Kong martial arts cinema, we examine the legacy of classic films, re-evaluate the careers of its greatest stars, and revisit some of the lesser-known aspects of the beloved genre. Read our comprehensive explainer here.
Want more articles like this? Follow
SCMP Film
on Facebook
This article appeared in the South China Morning Post print edition as: dancer who became the 'queen of swords'