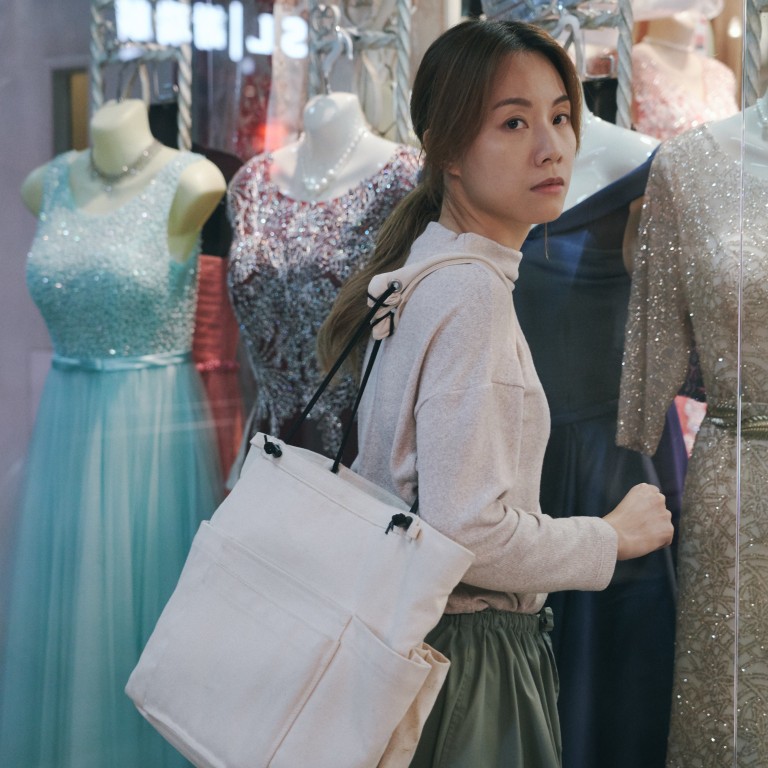 Ranking every Hong Kong film released in 2020, from worst to best
Donnie Yen shines in Enter the Fat Dragon, My Prince Edward delicately captures fading love, and Beyond the Dream is filled with desire and yearning
Patrick Kong finally finds maturity with The Calling of a Bus Driver, Gladys Li shows she is one to watch, and Stephy Tang cements her leading actress status
Is Hong Kong cinema dead? Or is it merely in a medically induced coma?
As production companies pulled their planned releases for a post-Covid-19 world, and the Hong Kong Film Awards took the unprecedented step of
essentially cancelling their 2021 edition
, the year 2020 turned out to be a complete write-off. It was so bad, in fact, that we got to see the typically omnipresent Louis Koo Tin-lok in only one movie –
the long-shelved Taiwanese production
A Choo
– and in a forgettable supporting role.
Here is our list of Hong Kong films released in the past 12 months, ranked from worst to best. Let us all pray for a much better 2021.
24. Lost and Found in Tokyo
This cartoonish account of a heartbroken Hong Kong woman's travel experiences in Tokyo is a chaotic mess. While the promising scenario offers the possibility of a scenic travelogue or a whimsical tale of soul-searching, writer-director Charlie Choi Kit-ling passes up those opportunities in favour of one of the most atrociously scripted comedies in recent memory. Read the full review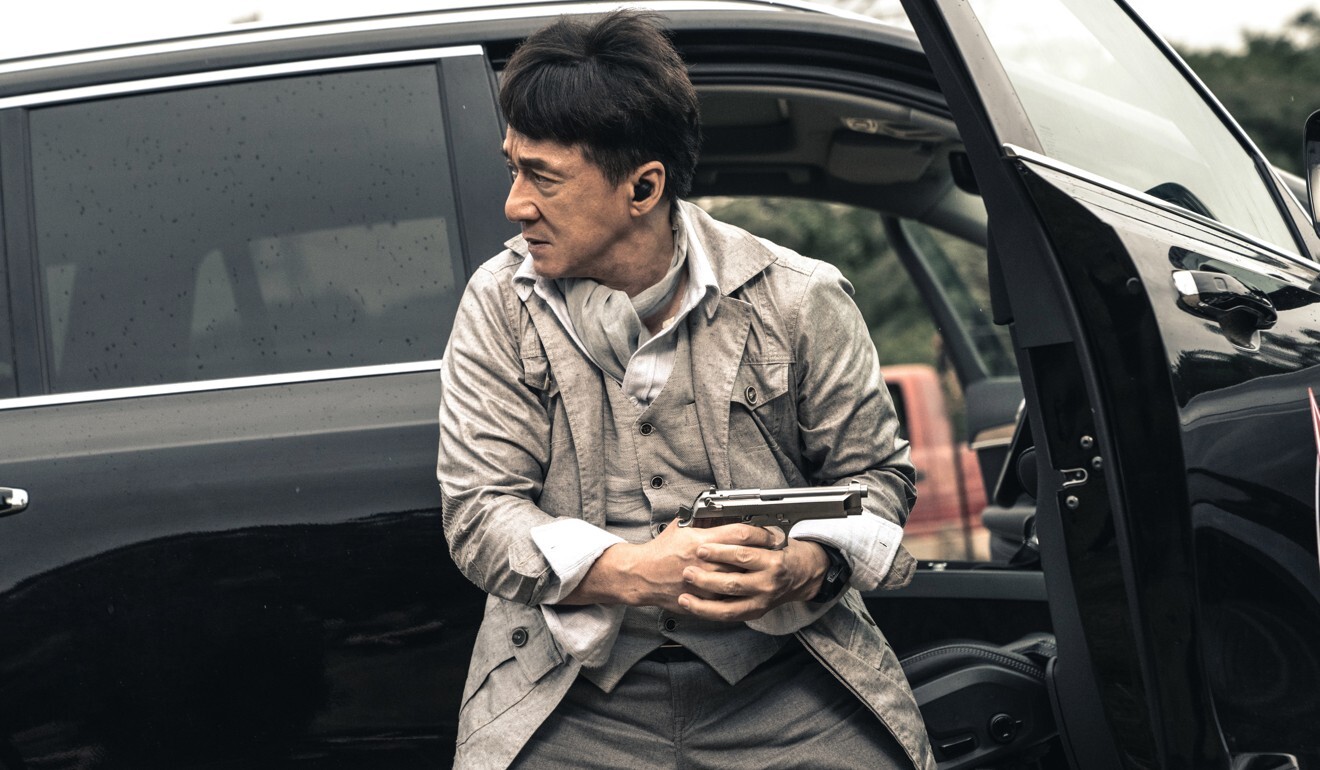 23. Vanguard
This globe-trotting action adventure movie is the latest film by action superstar
Jackie Chan
and director Stanley Tong Kwai-lai. Equipped with a cheesy Z-grade plot, forgettable villains, and some jaw-droppingly clunky lines of dialogue,
Vanguard
is that unashamedly old-fashioned Chan vehicle which makes one ponder why he is still going at it.
Read the full review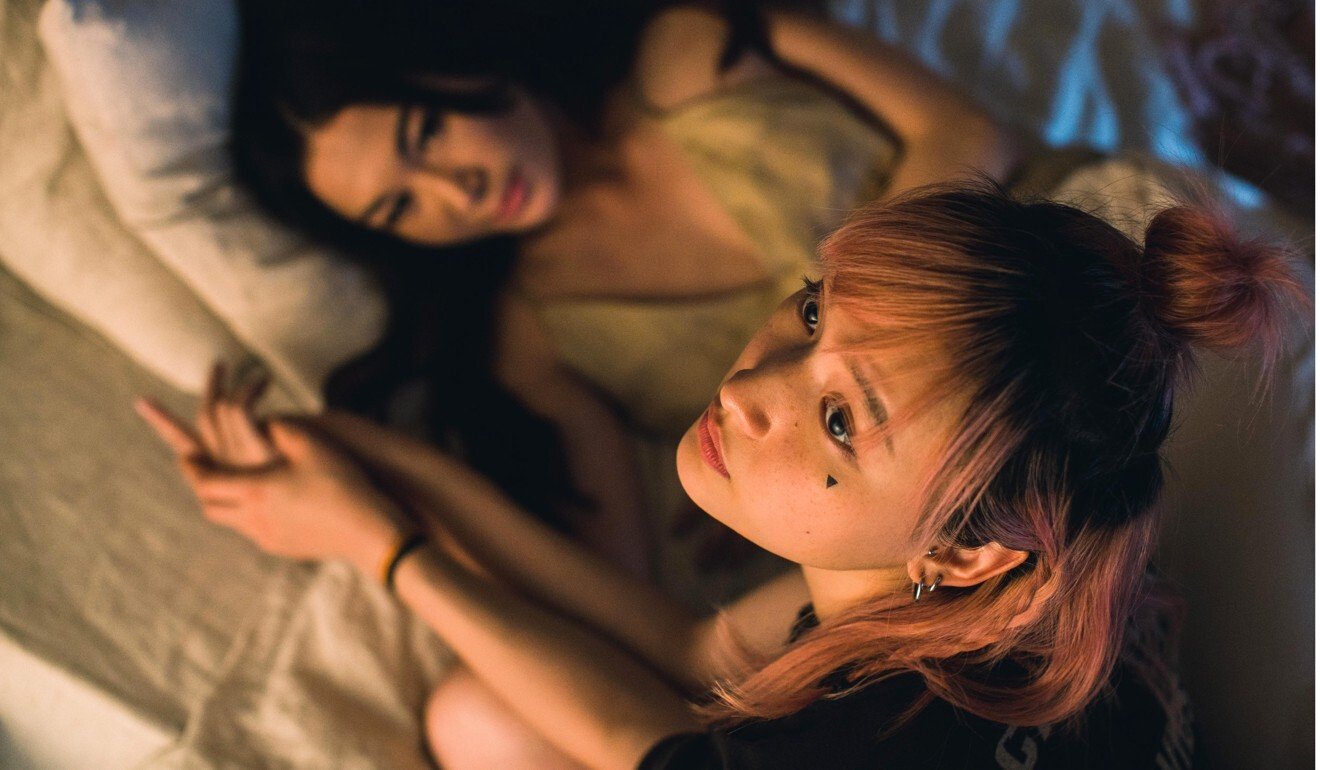 22. The Fallen
Visually striking yet narratively inept, this second feature by G Affairs director Lee Cheuk-pan is a twisted and flagrantly unrealistic tale of sex, drugs and gratuitous violence. This would be a camp-movie gem if it were actually fun to watch; instead, The Fallen is so eager to shock with its wilful depravity, it often makes no sense. Read the full review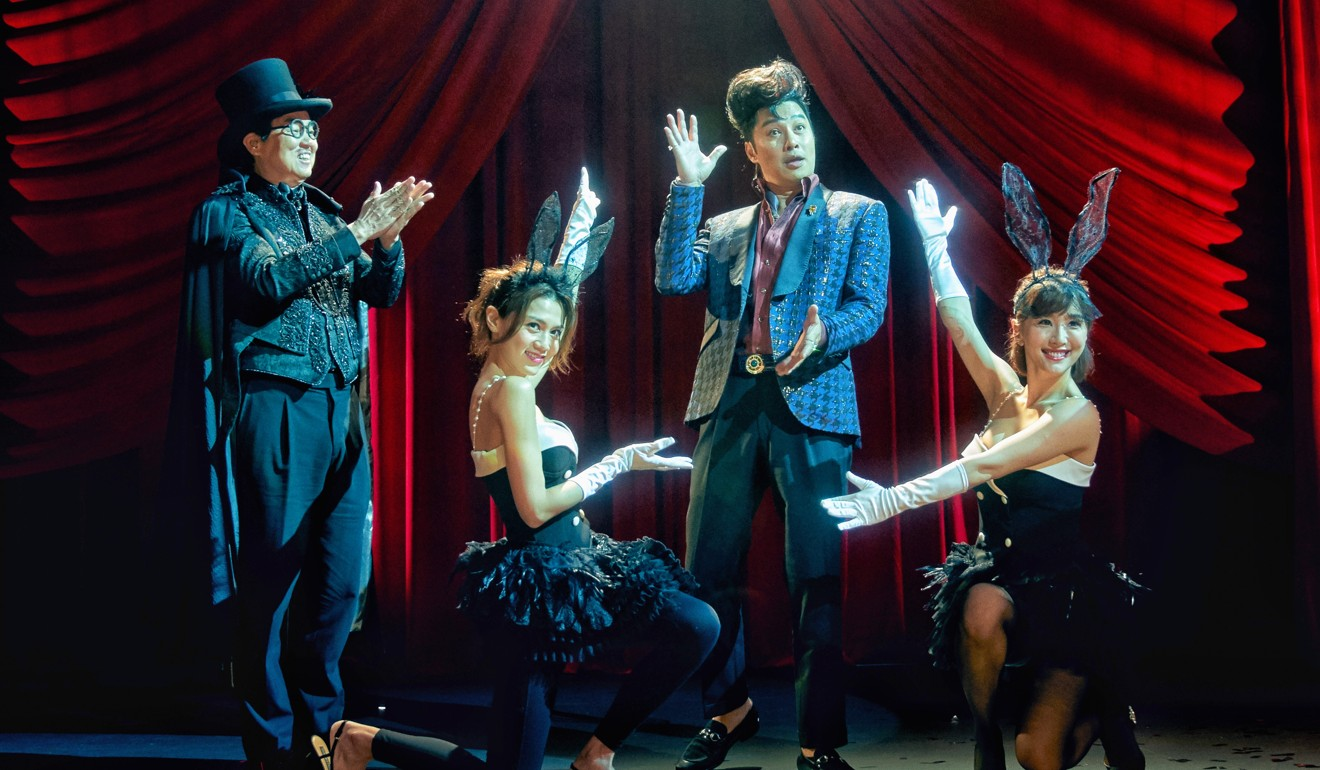 21. All's Well, End's Well 2020
Twenty-eight years have passed since the screwball comedy All's Well, End's Well became everyone's favourite title in Lunar New Year movie lore, but Raymond Wong Pak-ming, who played a major role in the 1992 film and has produced all eight instalments in the series so far, has not grown any wiser with time. This is a witless and instantly forgettable trifle. Read the full review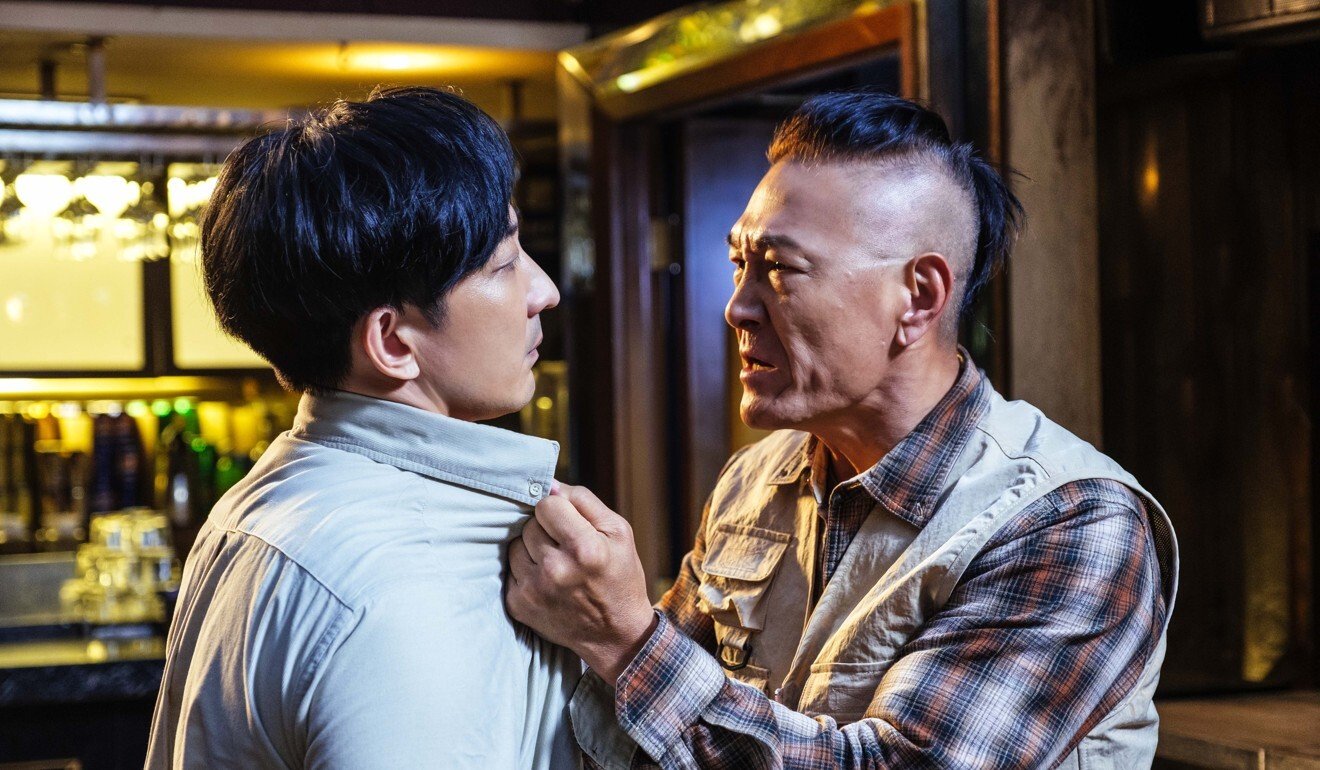 20. Unleashed
A movie so inadequately scripted its plot is almost impossible to summarise, this disappointing boxing drama provides a rare leading part for Ken Low Wai-kwong, a former stuntman in Jackie Chan movies who has since developed into a solid supporting actor. It's a pity that Unleashed fails to generate the dramatic tension required to make the fights matter. Read the full review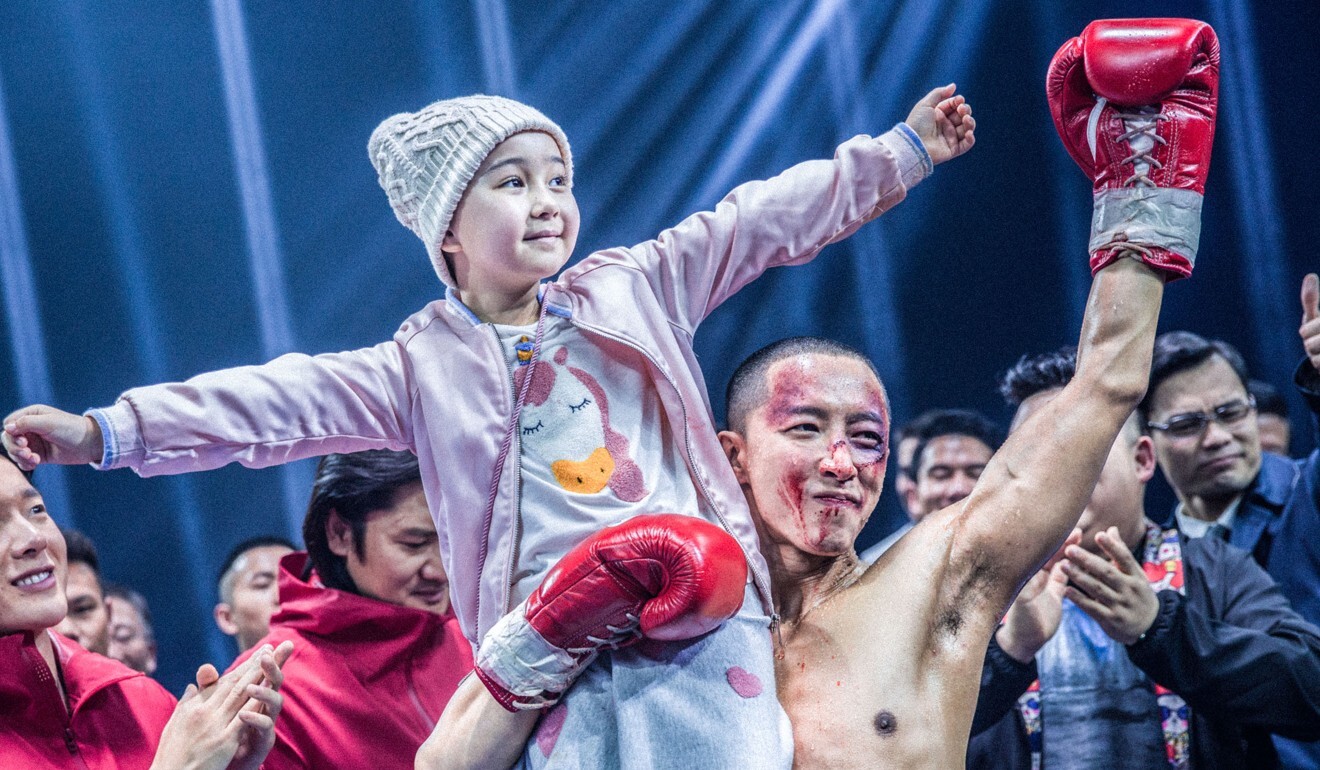 19. Knockout
In Knockout, a former boxing champion newly released from prison looks for one last shot at redemption; it really is as generic as its English title suggests. Anchored by excitingly realised boxing matches that book-end the family tear-jerker, Roy Chow Hin-yeung's awkwardly paced movie is at its best when he simply lets his protagonist's sweat and blood do the talking. Read the full review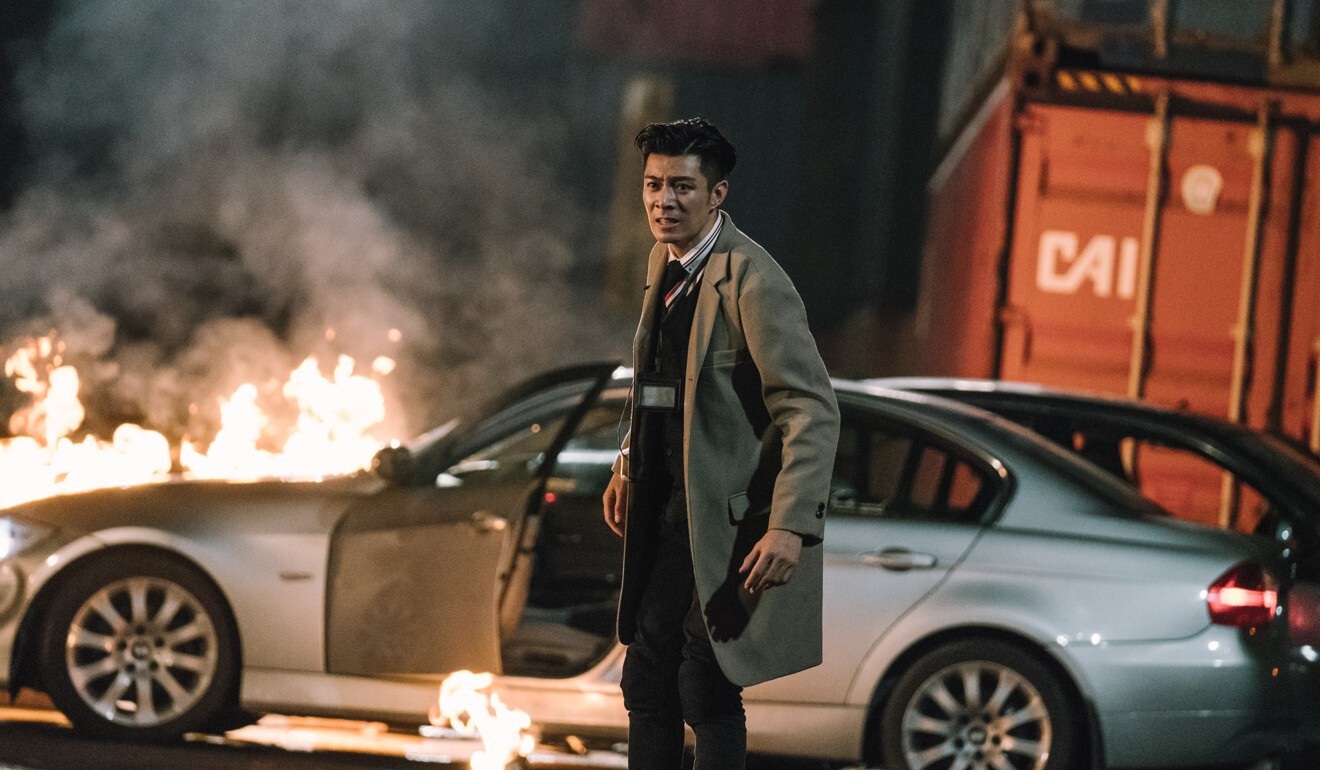 18. The Infernal Walker
From its choppy editing to a seeming aversion to fleshing out the characters, The Infernal Walker has all the hallmarks of the B-movie undercover thrillers the Hong Kong film industry has churned out by the hundreds since the 1980s. Tightly paced and properly acted for the most part, it is a totally forgettable genre product which nevertheless entertains mildly while it lasts. Read the full review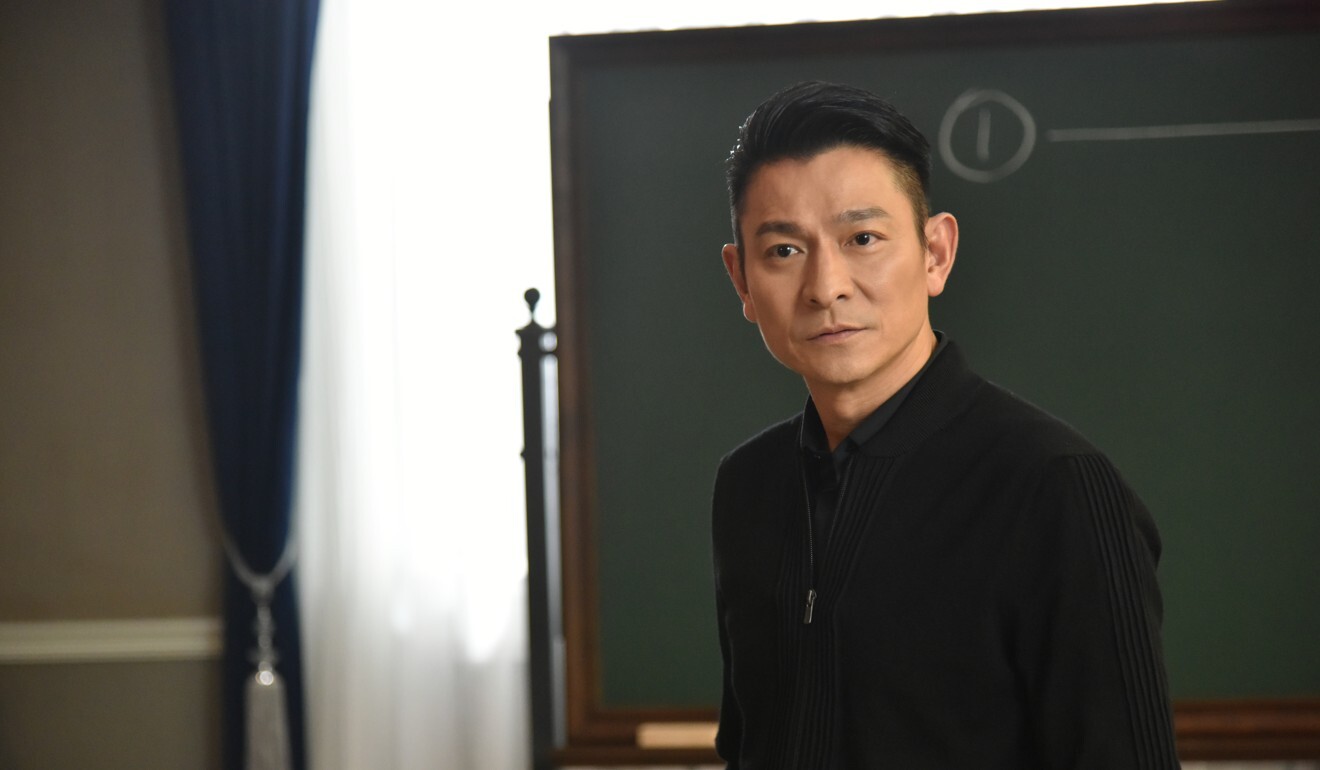 17. Find Your Voice
Five years after he struck box office gold with Little Big Master , director Adrian Kwan Shun-fai attempts to repeat its winning formula in this education drama produced by Andy Lau Tak-wah. The result is a decidedly mixed bag. Yet for viewers who love an inspirational story when they see one, the symphony of adversities overcome in the film may prove a cathartic experience. Read the full review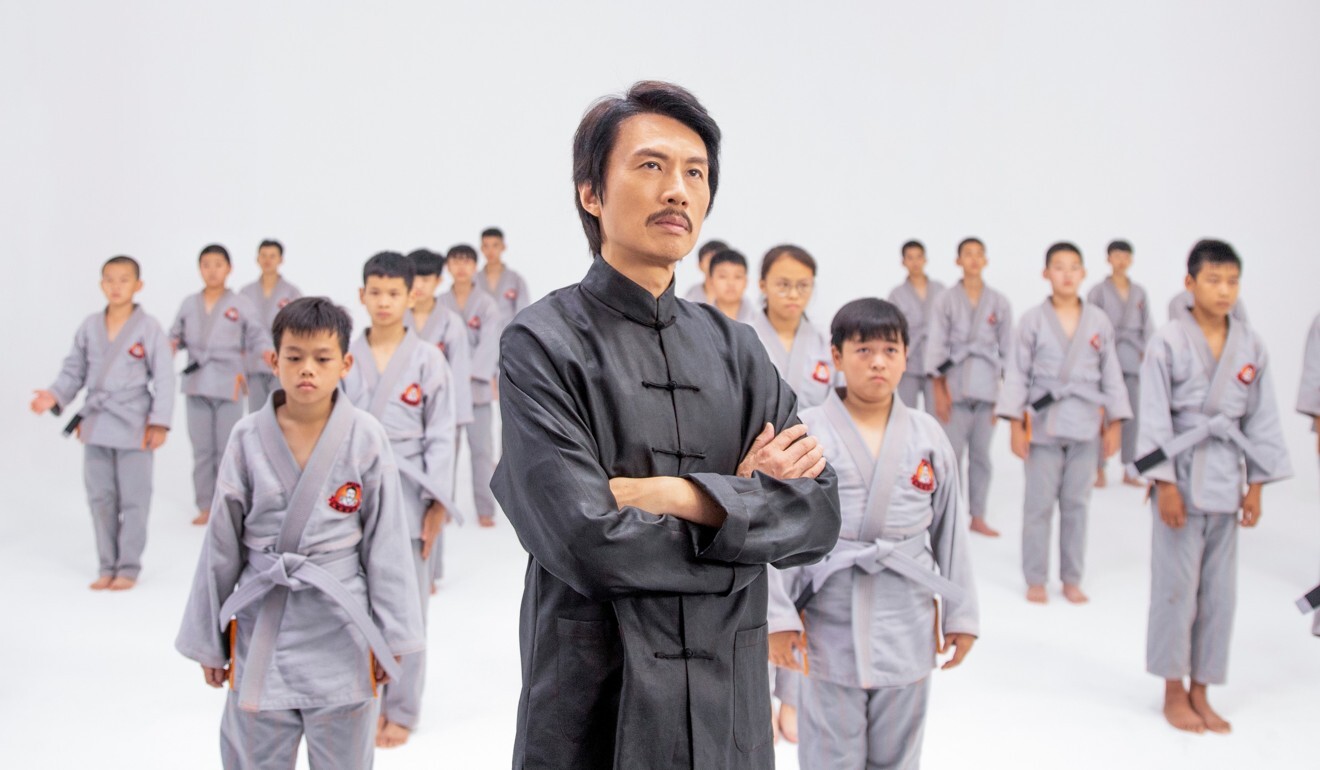 16. The Grand Grandmaster
Dayo Wong Tze-wah is arguably the greatest stand-up comedian in the Cantonese-speaking world. But so far he has struggled to transfer his sharp wit and biting humour to the big screen. The Grand Grandmaster is at its wittiest when it satirises Hong Kong society, yet there's no denying that this film is a mediocre attempt at comedy at best. Read the full review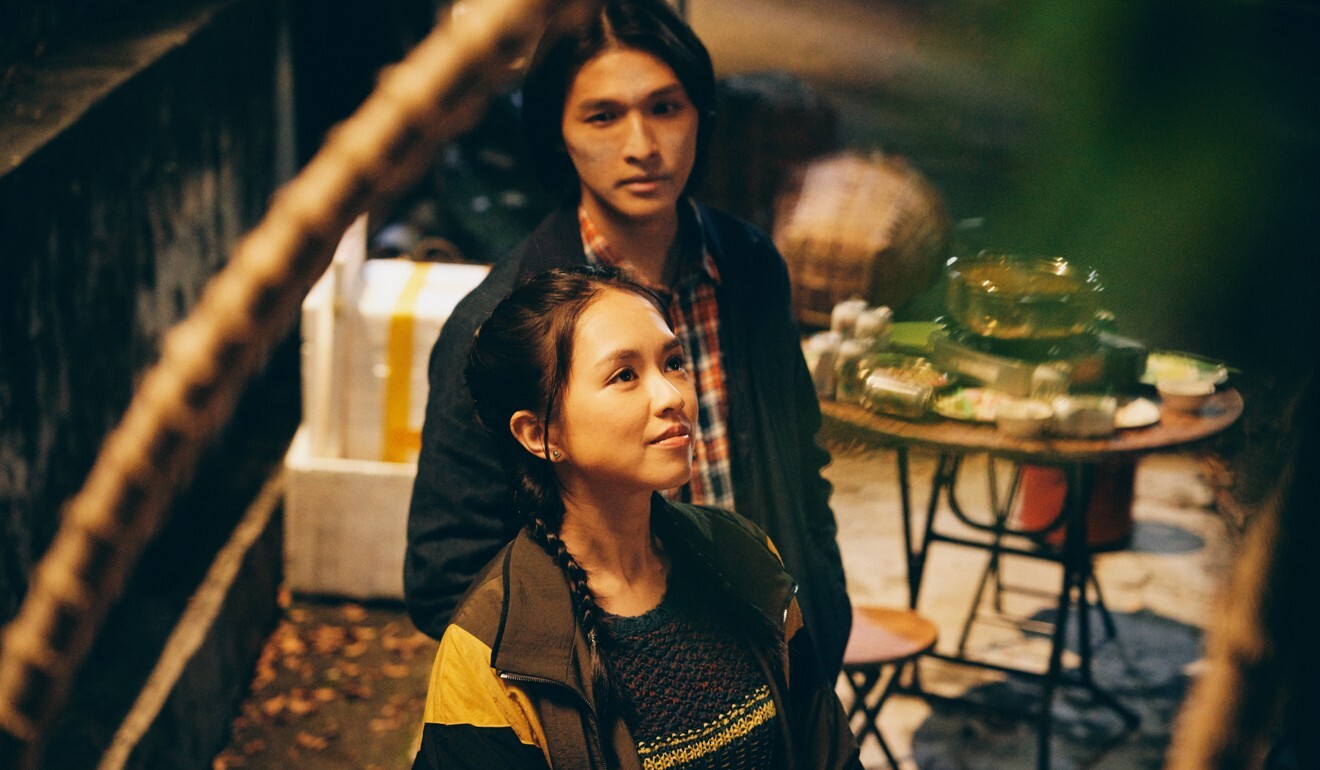 15. Hell Bank Presents: Running Ghost
A recently deceased Hong Kong slacker is given a second chance at life after he is chosen to compete in the titular corporate-sponsored variety show hosted by the afterworld. Despite the inventive horror parody this premise hints at, this fantasy comedy-drama turns out to be far more interested in its protagonists' corny backstories than it should probably be. Read the full review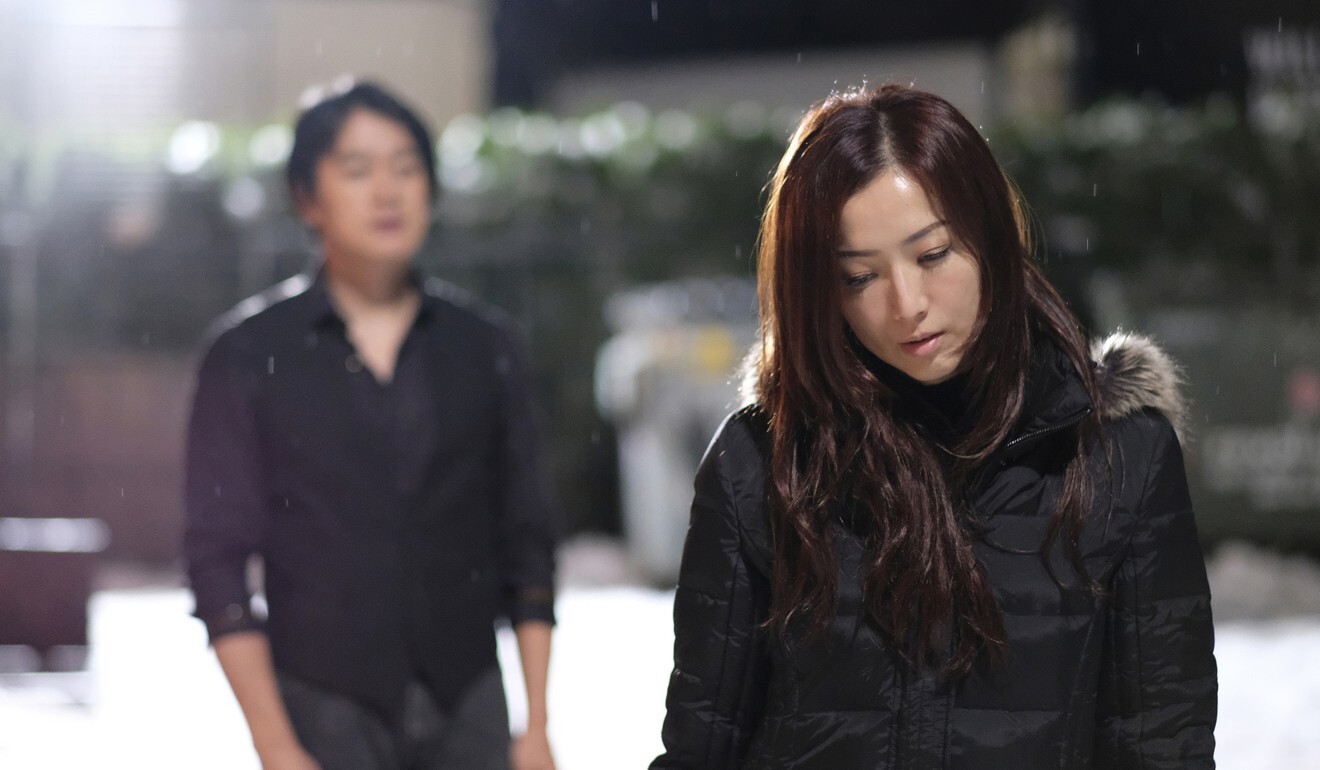 14. Fatal Visit
This mediocre mystery thriller will leave the uninitiated wondering why its source material, 2009's Murder in San Jose , was ever considered one of the great Hong Kong plays of the 21st century. The one highlight here is Sammi Cheng Sau-man, who puts aside her often affable screen persona to portray a woman driven to extreme emotions by experiences and circumstances. Read the full review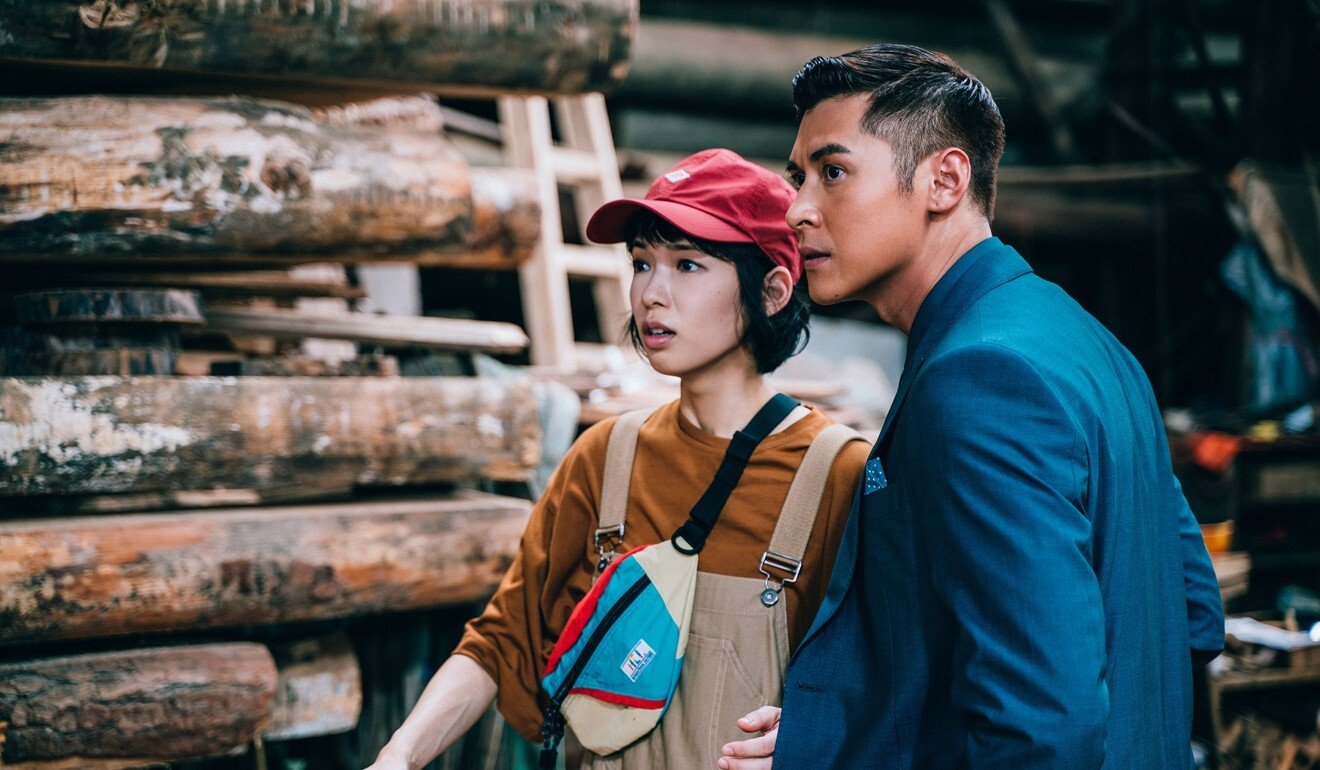 13. You Are the One
Typically schizophrenic, this Lunar New Year offering by Patrick Kong Pak-keung oscillates between madcap comedy and sentimental romance. The pleasure here resides mainly in the charisma of its actors: Carlos Chan Ka-lok leverages his cocky image to good effect, while Gladys Li Ching-kwan's first leading film role suggests she is a refreshing new face to watch. Read the full review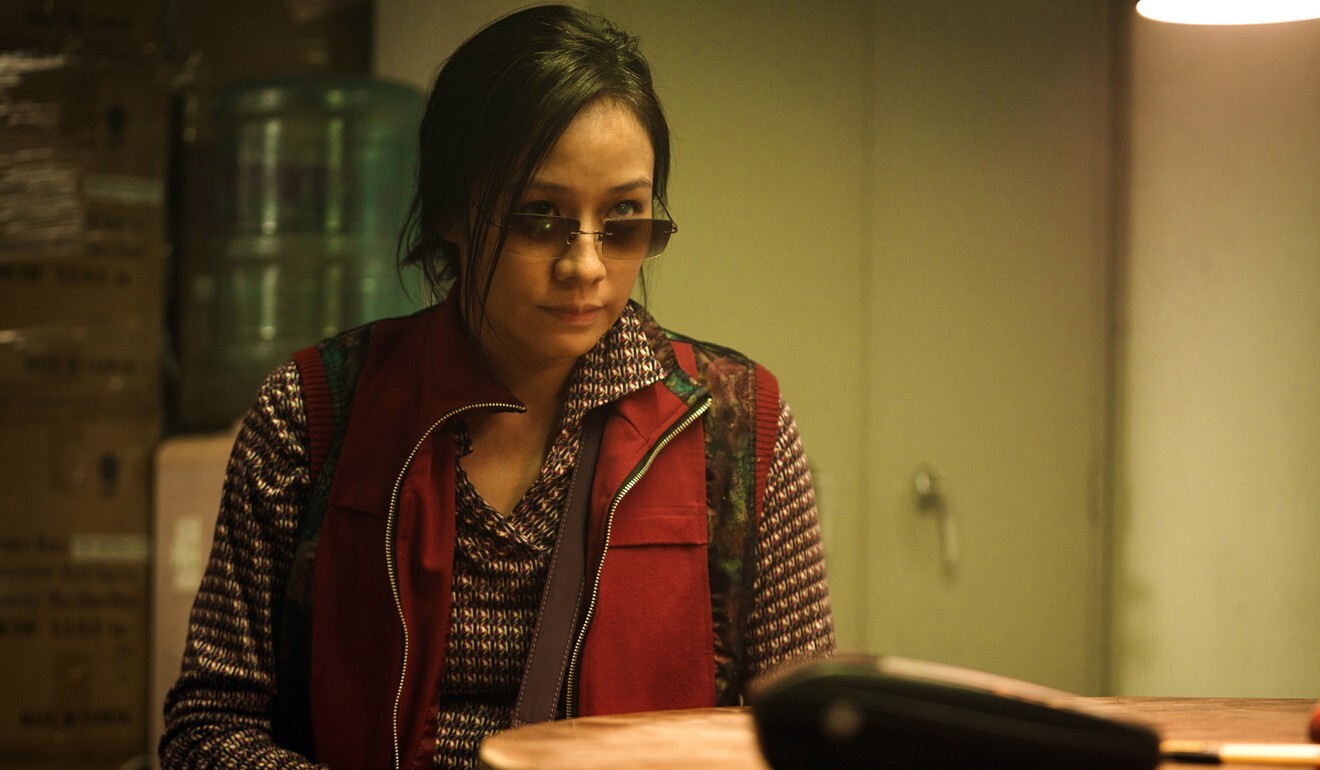 12. Legally Declared Dead
This second film by writer-director Yuen Kim-wai again relies on Karena Lam Ka-yan – Yuen's wife – to lend substance to a preposterous story. While intermittently engaging, the suspense thriller stops short of delivering on its disturbing promise. Anthony Wong Chau-sang provides another nuanced portrayal of controlled madness, while Lam inevitably steals the show. Read the full review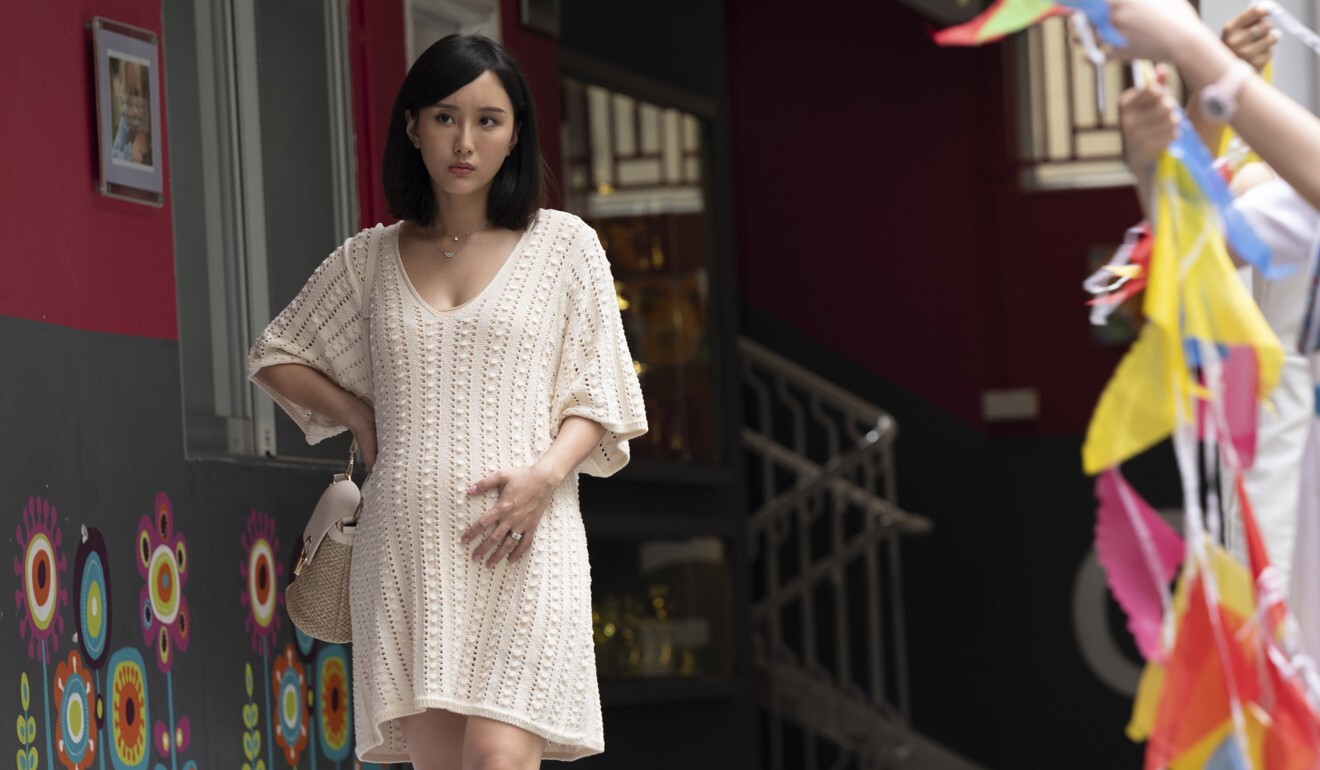 11. The Secret Diary of a Mom to Be
The myriad concerns and worries of a pregnant woman are bluntly relayed in this second feature by writer-director Luk Yee-sum, an occasional writer for Hong Kong filmmaker Pang Ho-cheung. What it lacks for in narrative momentum, this relationship comedy makes up for with scattered moments of quirky humour and sharp dialogue. Read the full review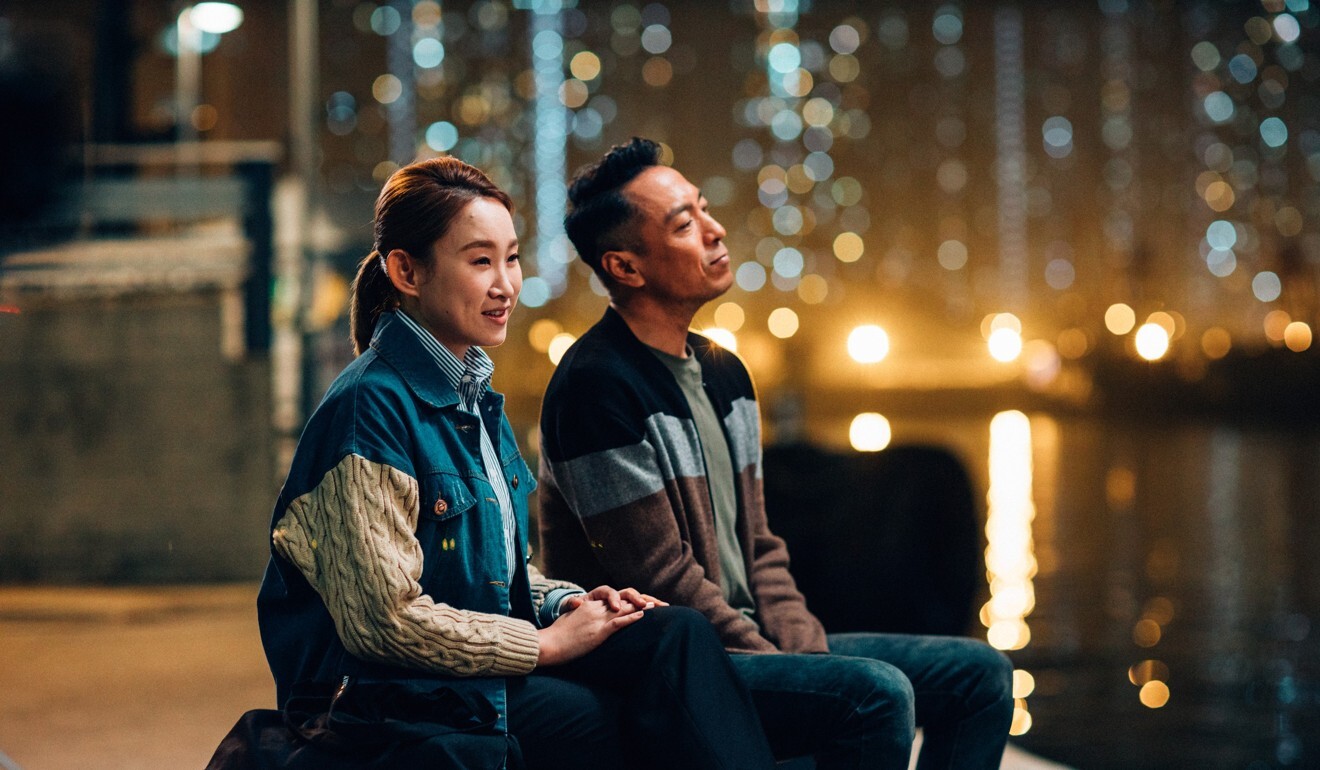 10. The Calling of a Bus Driver
A working-class woman learns to let go and become independent after breaking up with her long-time boyfriend in this comedy drama by Patrick Kong. It's all rather corny, and some of the farcical scenes of humour will be an acquired taste for viewers. But Kong also shows maturity in his portrayal of the many facets of doomed relationships among adults. Read the full review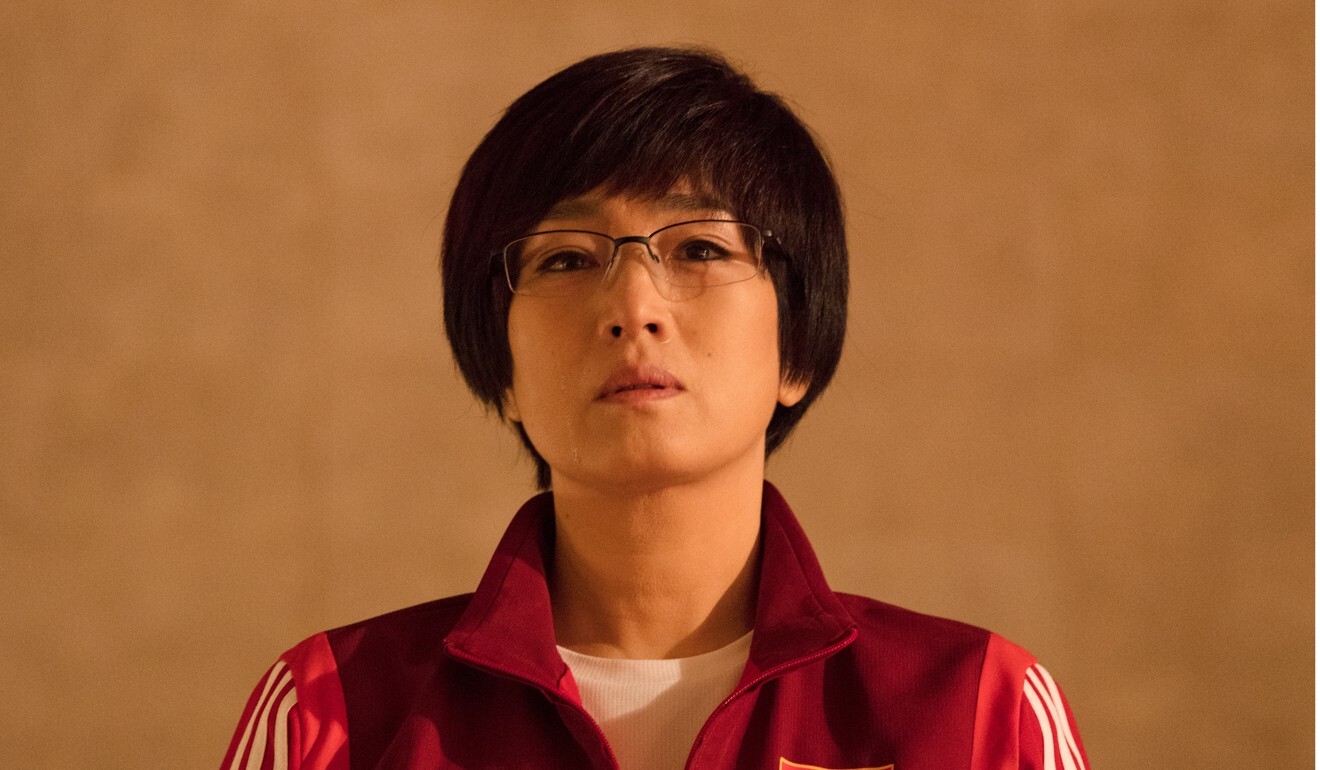 9. Leap
Alternately thrilling and wistful, Peter Chan Ho-sun's first film in six years is a decades-spanning look at the accomplishments of the China women's volleyball team, with Gong Li playing legendary coach Lang Ping. It's clear Chan has found it difficult to reconcile delivering a nationalistic blockbuster with crafting a nuanced character portrait around Lang's complicated legacy. Read the full review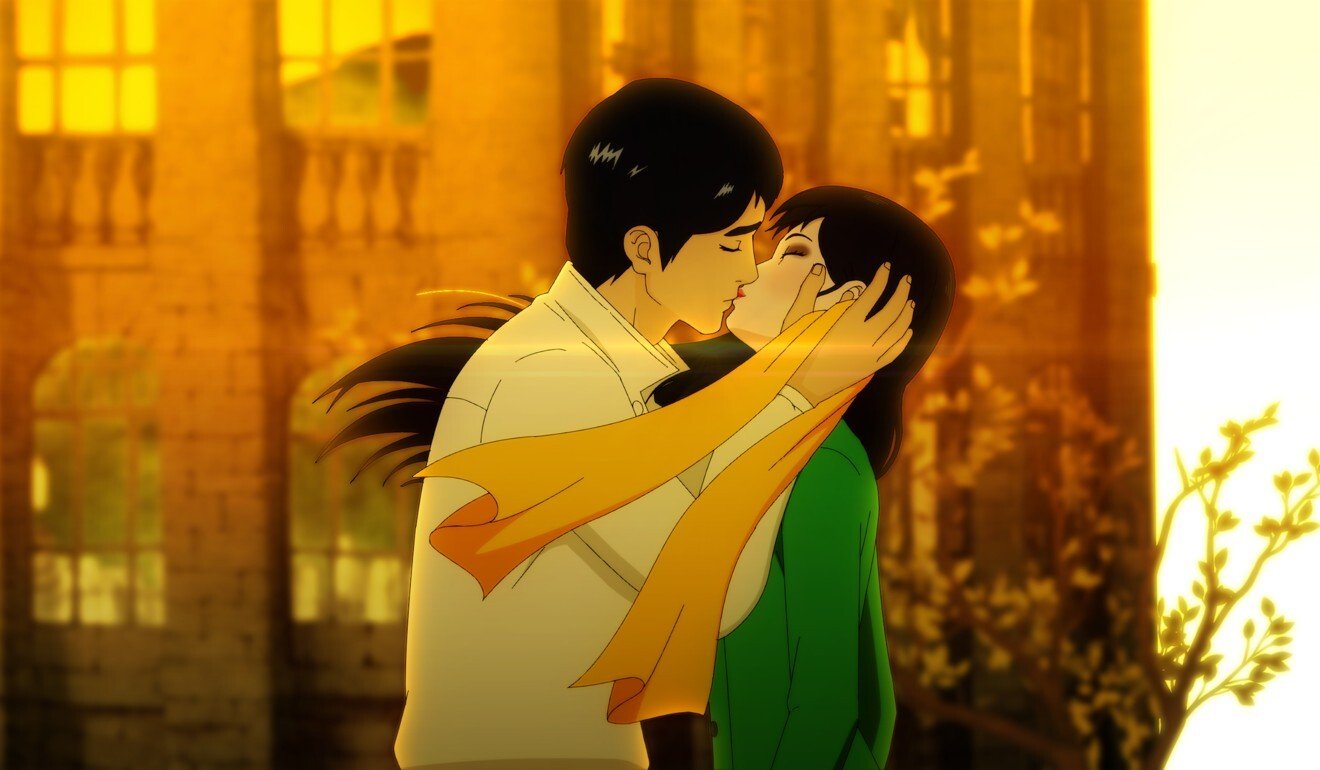 8. No 7 Cherry Lane
Despite being set in 1967 Hong Kong, Yonfan's animated film,
an award winner at last year's Venice festival
, is anything but politically provocative. A sensual portrait of longing which frequently loses its narrative momentum to a litany of cinematic and literary references, if anything it depicts social upheaval as mere disturbance to better living through sex, the arts and daydreaming.
Read the full review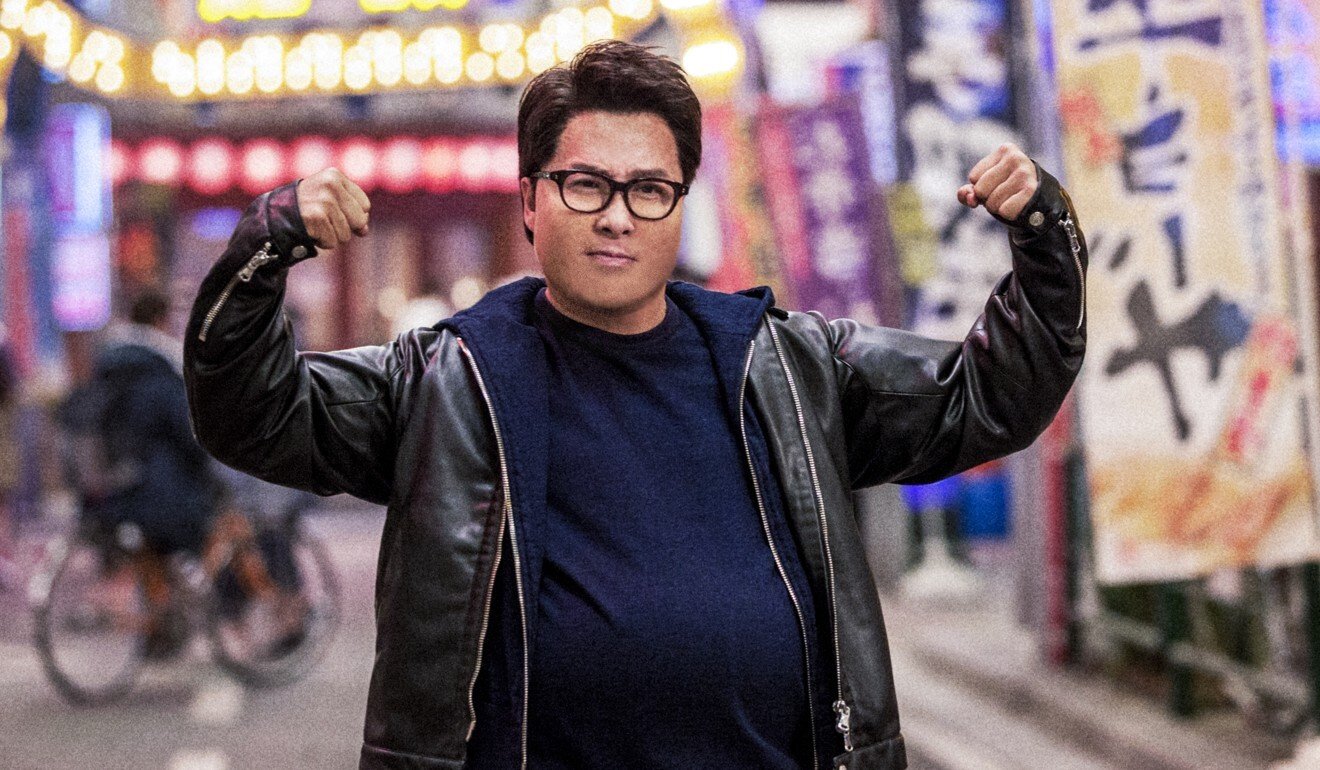 7. Enter the Fat Dragon
Having dispensed with the safety net that was his
Ip Man
film series following
its fourth and final instalment
, Hong Kong martial arts superstar
Donnie Yen Ji-dan
appears already to have found a new lease of life with this action-packed buddy-cop comedy. Here, he shows a humour and spontaneity that are a far cry from his once wooden delivery.
Read the full review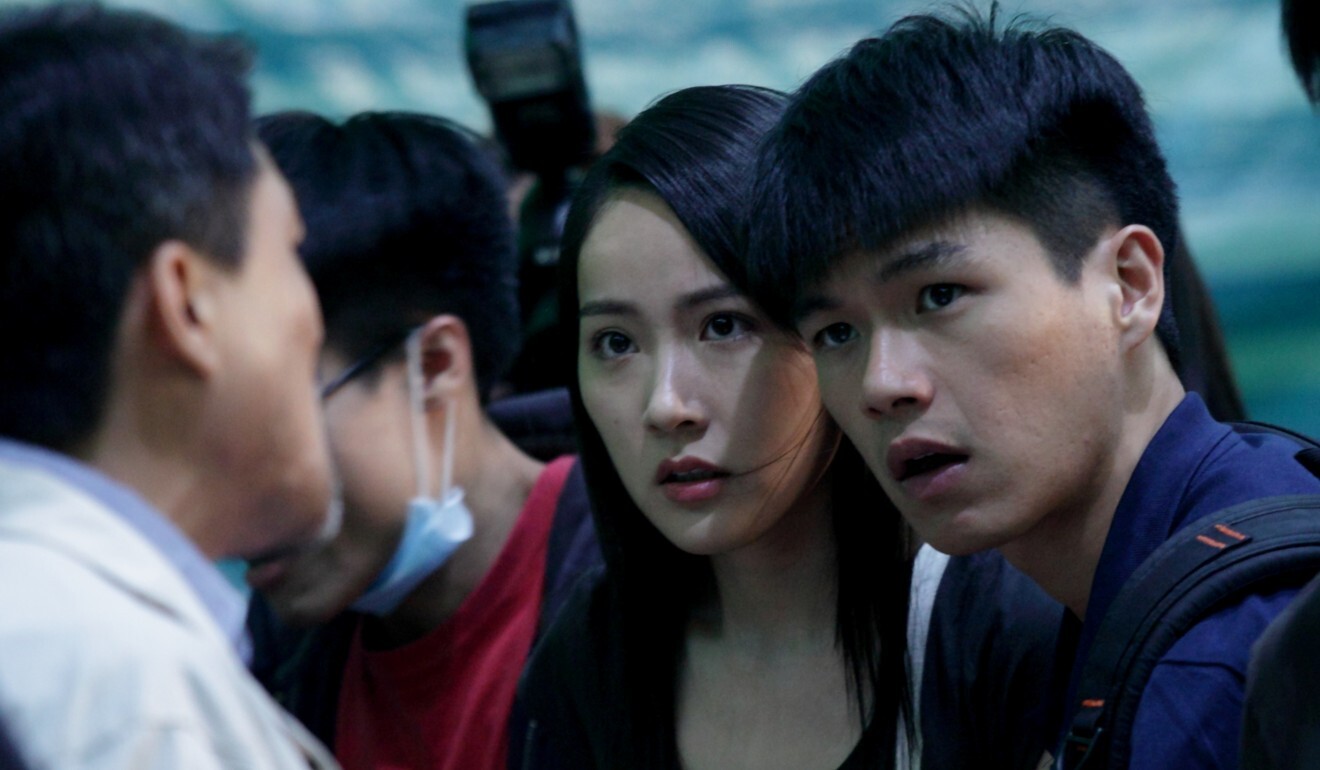 6. Apart
Intercut with footage from Hong Kong's "umbrella movement" protests in 2014 and the early days of the anti-extradition protests in 2019, this relationship drama paints a realistic portrait of love in a time of upheaval. By avoiding overt advocacy for any political camp, it presents the contrasting views of young Hongkongers back in 2014 about their city's prospects. Read the full review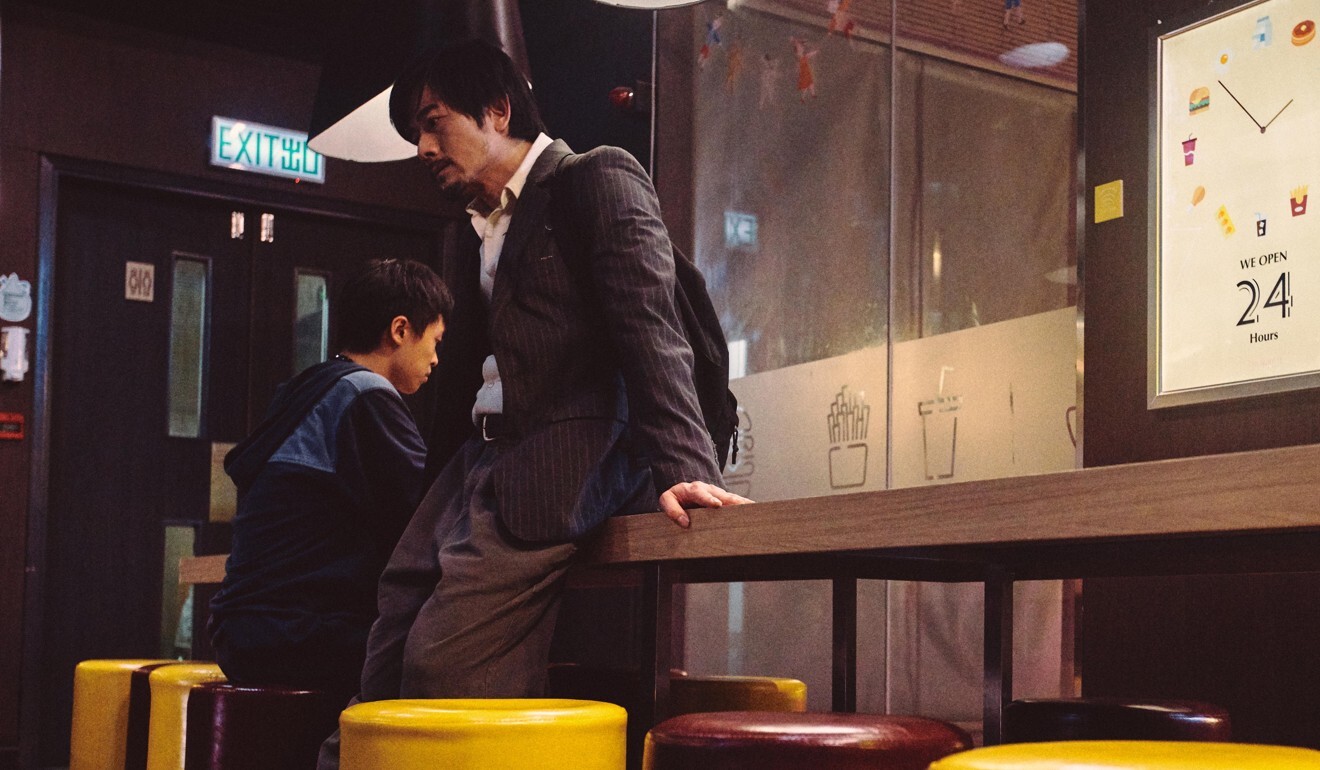 5. I'm Livin' It
The plight of Hong Kong's
McRefugees
receives unabashedly melodramatic treatment in this humane yet relentlessly bleak movie. The poverty drama is clearly pitched as another showcase for the acting of Aaron Kwok Fu-shing, playing a former investment expert who has fallen on hard times. But it is the ensemble cast who are memorable and who will win audiences' hearts.
Read the full review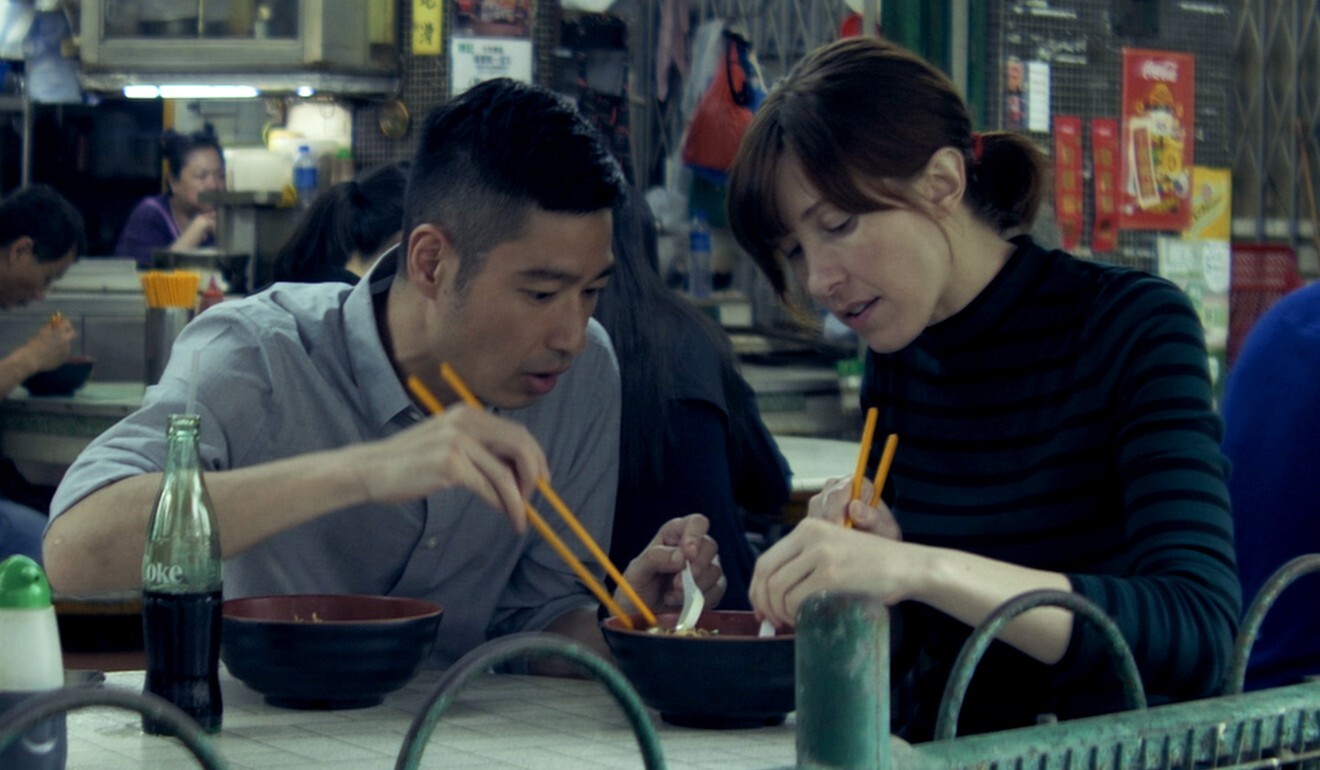 4. Memories to Choke On, Drinks to Wash Them Down
It might not sound like much of a pitch for a film to spend its entire 77 minutes watching characters walk, talk and reminisce, but this Hong Kong-set omnibus feature does exactly that. And it manages to hit just the right note. A breezy, bittersweet tone pervades in the three fictional shorts – all charming, chatty two-handers – and one documentary short in the compilation. Read the full review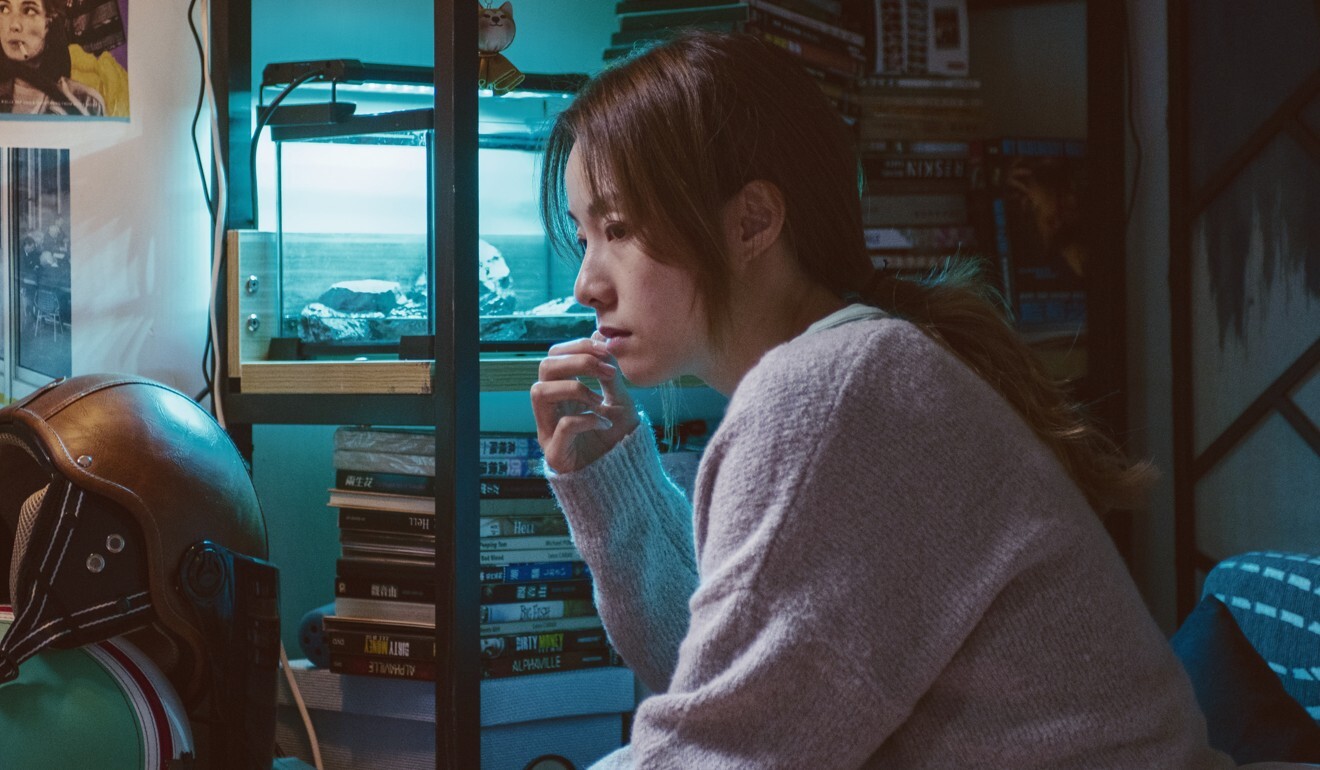 3. My Prince Edward
A Hong Kong couple fall gently out of love in this full-length feature directing debut of screenwriter Norris Wong Yee-lam. The understated drama takes a delicate look at how a woman's freedom might be stifled by a jaded relationship.
Stephy Tang Lai-yan
cements her place as one of the leading Hong Kong actresses of her generation in this role.
Read the full review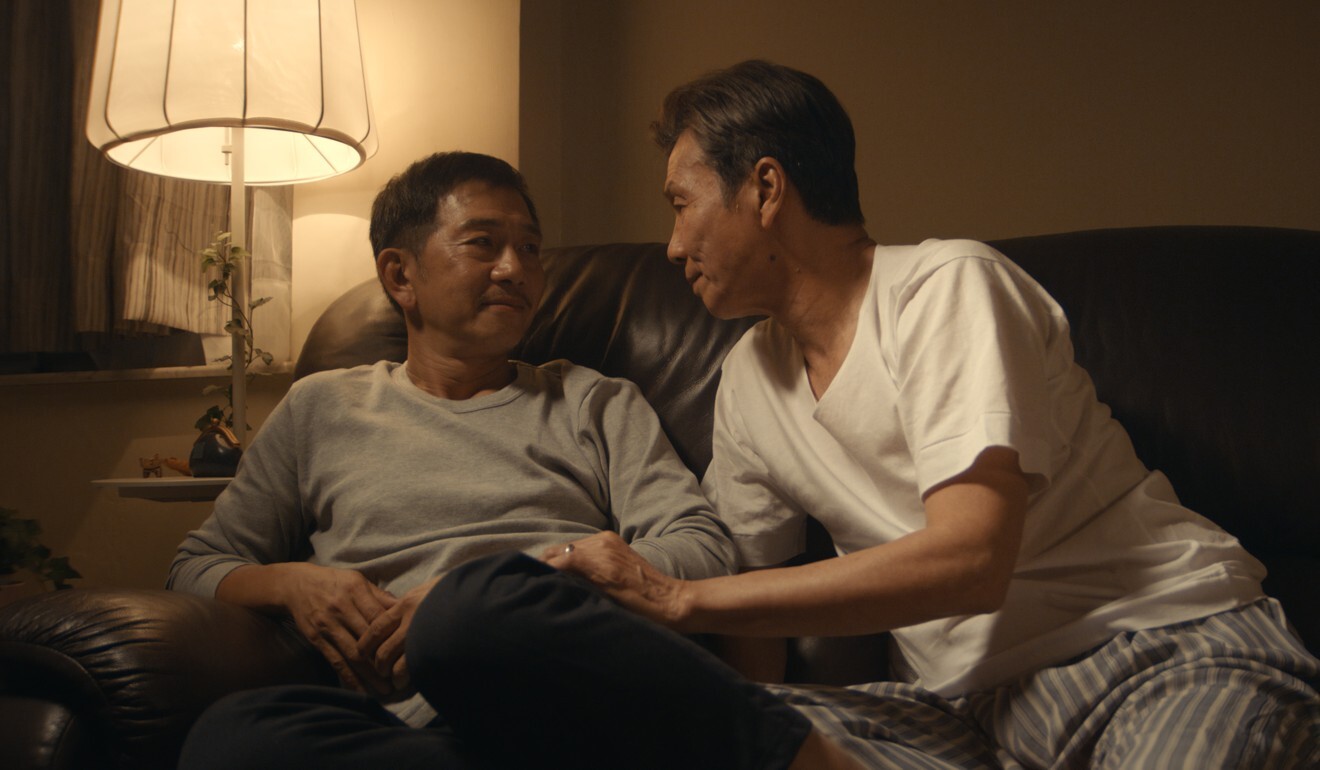 2. Suk Suk
In this melancholic romance drama, two closeted gay men on the verge of their twilight years cross paths and start a clandestine extramarital affair behind the backs of their conservative families – with quietly poignant results. Suk Suk defies its potentially maudlin premise by bringing a pair of subtle and genuine performances out of its stars, Tai Bo and Ben Yuen Fu-wah. Read the full review
1. Beyond the Dream
Mental illness and altered psychological states are at the core of this nuanced and thoroughly captivating romantic psychodrama, the second full-length feature by Ten Years co-director Kiwi Chow Kwun-wai. Playing the central couple, emerging actors Terrance Lau Chun-him and Cecilia Choi Si-wan both excel in the multilayered and deeply emotional tale of desire and yearning. Read the full review
Which stories mattered most to you in 2020? Find out with our Year In Review 2020 retrospective.
Want more articles like this? Follow SCMP Film on Facebook