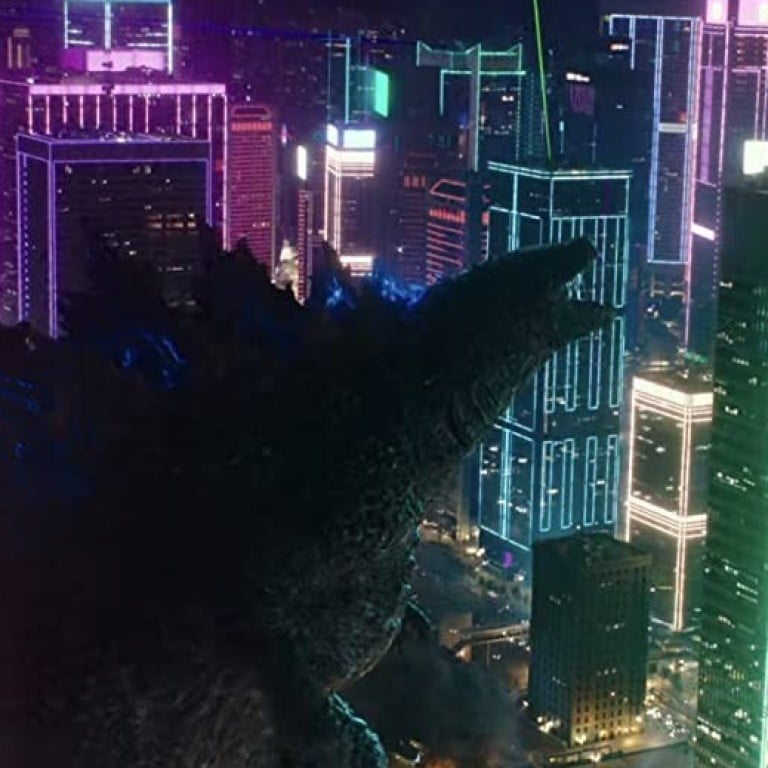 Who wins in Godzilla vs. Kong? Definitely not Hong Kong, as city is trashed in yet another Hollywood blockbuster
In the film's new trailer, Hong Kong is used as a battleground for a climactic stand-off between the two titans, causing considerable collateral damage
It uncannily echoes Guillermo del Toro's 2013 kaiju slugfest Pacific Rim, while Marvel's Doctor Strange also left the city in ruins
What does Hollywood have against Hong Kong? The first trailer for Godzilla vs. Kong dropped this week, and the city features prominently in the kaiju-fronted blockbuster.
Godzilla vs. Kong, directed by Adam Wingard ( Blair Witch , Death Note ), appears to use Hong Kong as a battleground for a climactic stand-off between the two titans, causing considerable collateral damage to our hometown in the process. But this is not the first time that Hong Kong has suffered at the hands of overzealous filmmakers – even Godzilla has visited these fair shores before, in Toho's Godzilla vs. Destoroyah (1995).
The new trailer bears an uncanny resemblance to Guillermo del Toro's 2013 kaiju slugfest Pacific Rim , which transformed Victoria Harbour into an octagon for one of its many plus-sized showdowns between beasts from an inter-dimensional portal beneath the sea and giant, human-powered jaeger suits.
Hollywood has frequently employed our scenic and aesthetically diverse city as a backdrop for scenes of grand-scale devastation. Michael Bay sent Mark Wahlberg and Stanley Tucci scrambling across the rooftops of Quarry Bay as they fought giant intergalactic robots in Transformers: Age of Extinction (2014), causing enough carnage to warrant holding the film's world premiere at the Hong Kong Cultural Centre.
The city suffered much the same fate at the end of Marvel's Doctor Strange (2016), as Benedict Cumberbatch's sorcerer supreme wound time back and forth, inflicting wanton destruction on the city over and over.
Kowloon spontaneously combusted around Daniel Wu Yin-cho in meteorological disaster movie Geostorm (2017), while Hong Kong Island was ravaged by falling alien debris in Battleship (2012).
In 2018's Skyscraper , a high-concept mix of Die Hard and The Towering Inferno, Dwayne "The Rock" Johnson comes to town to inspect the security systems of the world's tallest building, newly erected on Hong Kong's harbourfront, only to find himself and his family trapped inside by some pesky pyromaniac terrorists.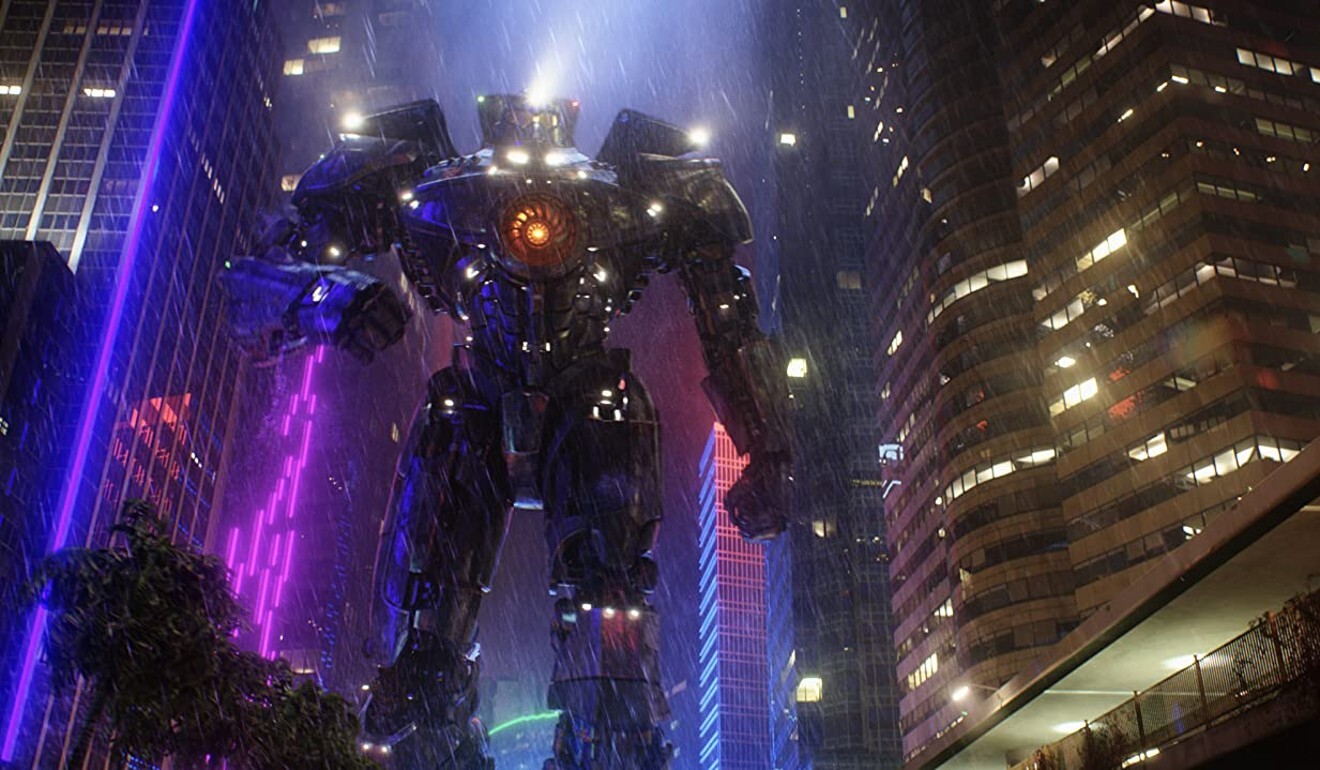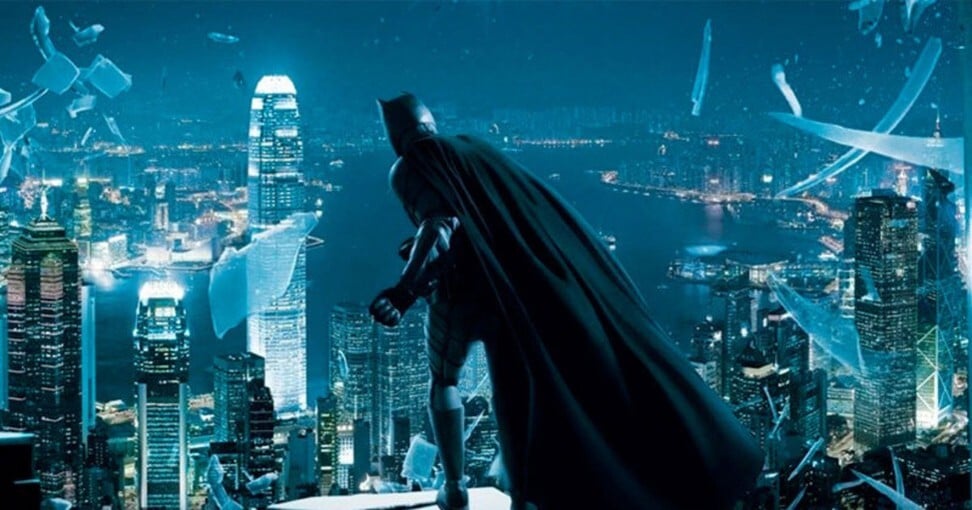 Some filmmakers have handled Hong Kong a little more respectfully. Christopher Nolan had Batman break a few of IFC's windows in The Dark Knight , but otherwise left the city largely intact.
Lara Croft, the titular character of
Tomb Raider
, has visited twice during her many adventures: first, as portrayed by Angelina Jolie in 2002's
The Cradle of Life
, and later in
the Alicia Vikander-led reboot from 2018
, and both times kept the damage of public property to a minimum. Even Michael Bay let us off with only a few minor explosions when he returned for his otherwise obscenely destructive Netflix heist thriller,
6 Underground
.
Perhaps filmmakers are attracted by the city's long history of action cinema, its proximity to China's huge film-going community, or by the relative ease with which international productions can work here compared with other cities in the region.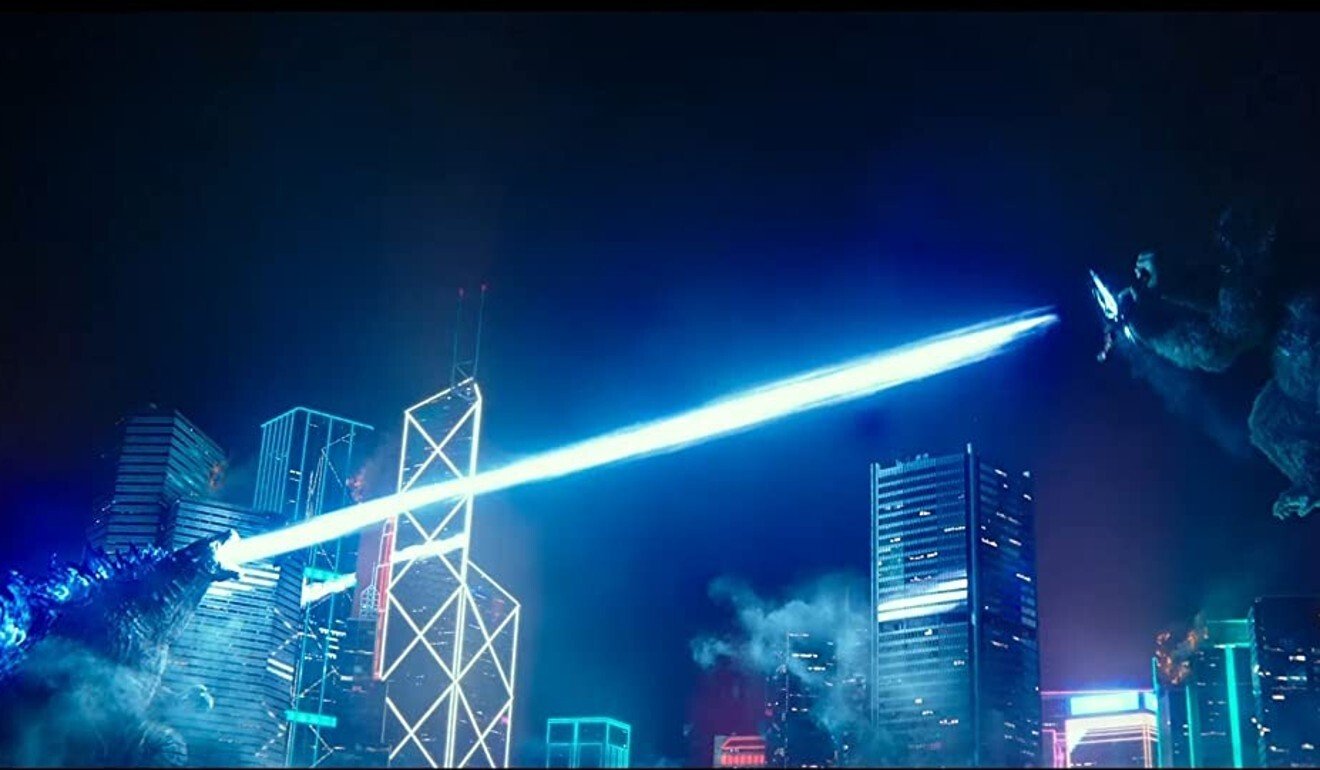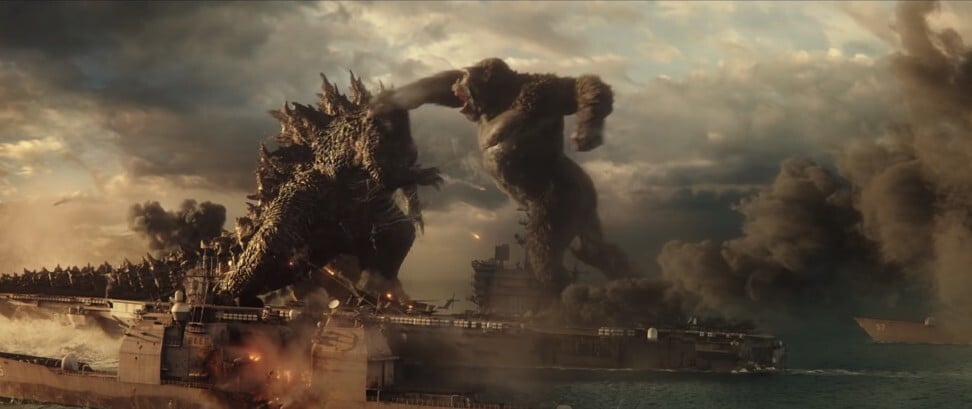 Whatever the reason, it's fair to interpret Hollywood's persistent desire to rain devastating carnage down on Hong Kong as a sign of affection – and if nothing else, it makes for spectacular cinema.
Godzilla vs. Kong is currently expected to open in Hong Kong cinemas on March 25. In the US, the film will start streaming on HBO Max on March 31.
Want more articles like this? Follow SCMP Film on Facebook