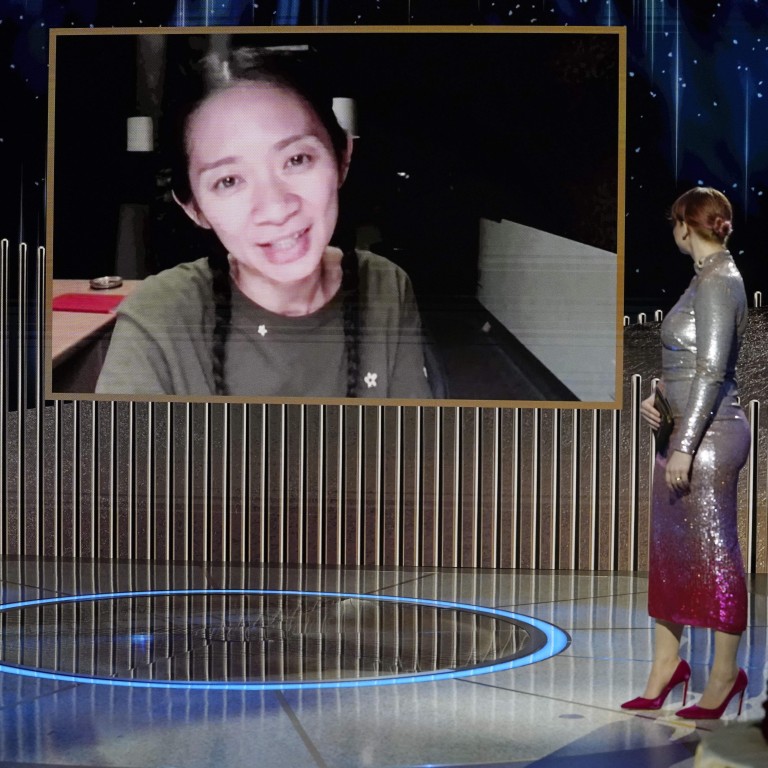 China rejoices as Chloé Zhao makes history at the Golden Globe with best film and best director wins
Born in Beijing, Zhao is the first Asian woman to be awarded the best director prize at the Golden Globes, and her victory trended on Chinese social media
Crouching Tiger, Hidden Dragon actress Zhang Ziyi was quick to congratulate Zhao, and Weibo posts hailed her as 'the light of the Chinese people'
Chinese film director Chloé Zhao won this year's Golden Globe for best director for her film Nomadland. Zhao is the first Chinese woman to win the prize, and her win was applauded in China and by its entertainment industry. 
Nomadland
is the 38-year-old director's third feature film, following
Songs My Brothers Taught Me
(2015) and
The Rider
(2017). The story follows a woman living as a modern-day nomad after the economy collapsed in rural Nevada in the United States in the Great Recession after 2008. 
Generations of Chinese filmmakers have viewed winning Western accolades as the pinnacle of career achievement, and China was quick to celebrate Zhao's success.
The news of her win was the most viewed topic on Monday on Weibo, China's Twitter. High-profile Chinese celebrities posted their congratulations. 
Zhang Ziyi, a Chinese actress known for her role in Crouching Tiger, Hidden Dragon, was among the first to celebrate the news, posting a message using the director's Chinese name: "Congratulations, Zhao Ting! Look forward to the Oscar." 
Zhao's stepmother, Song Dandan, a well-known actress in China, said: "She has become a legend in the family … and will inspire countless Chinese children."
"A Chinese girl who knew little English went abroad to study at age 16. You chose a path that we expected to be difficult but had to respect," wrote Song. "Today, you won the recognition at other people's home court, competing on things they are best at … ."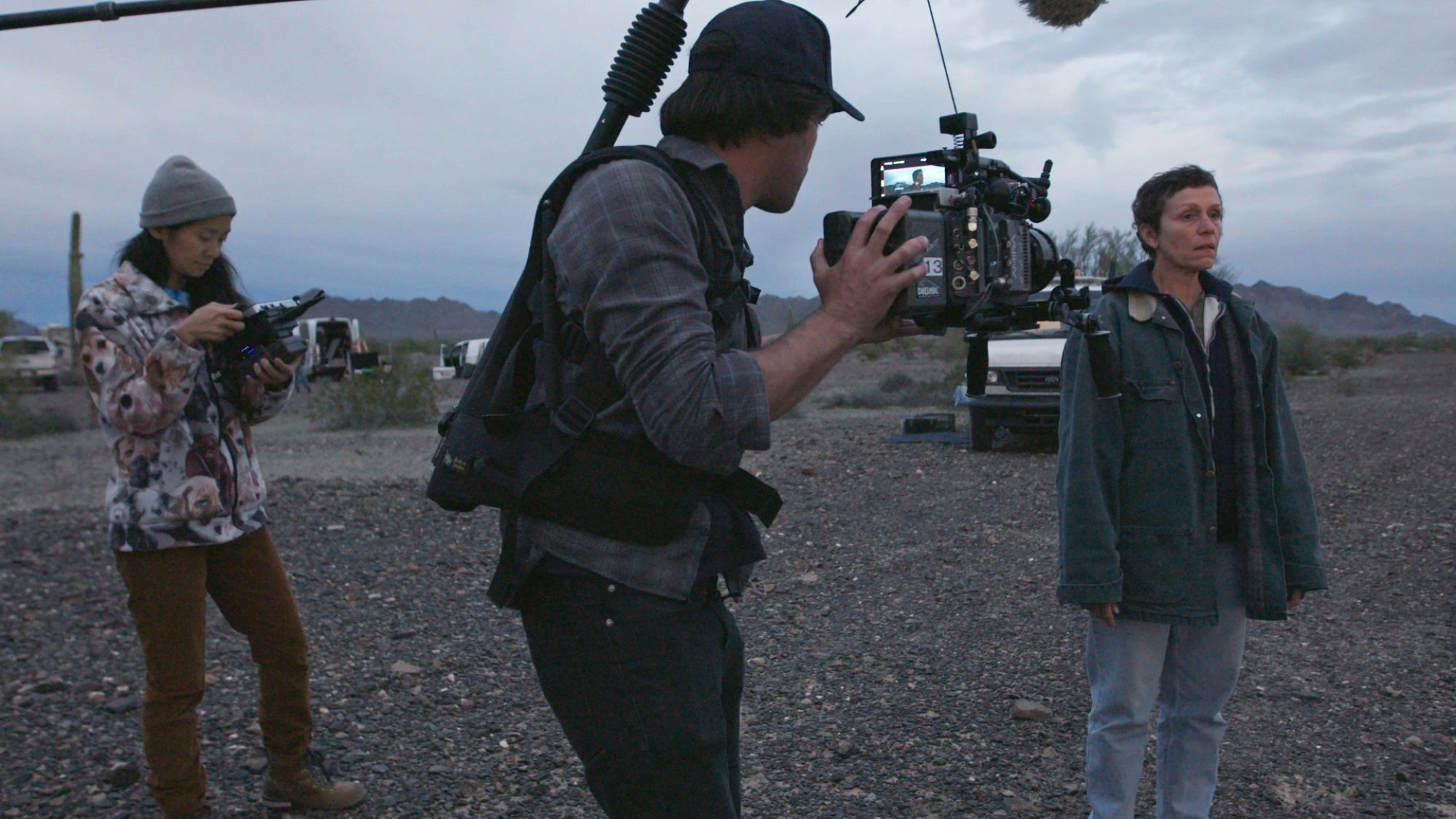 Others who commented said China saw Zhao as "the light of the Chinese people". Some wondered if Zhao's success was down to her having learned her craft in a film industry less censored than China's. 
Zhao was born and raised in the Chinese capital, Beijing. She is the daughter of Zhao Yuji, a former general manager of a state-owned steel company. She went to boarding school in London and finished high school in Los Angeles, and studied film production at New York University's Tisch School of the Arts.
The Golden Globe win isn't Zhao's first taste of success.
Nomadland
won the prestigious
Golden Lion award at the Venice Film Festival last year
. Her debut feature film,
Songs My Brothers Taught Me
, premiered at Sundance Film Festival in 2015 and earned a nomination for best first feature.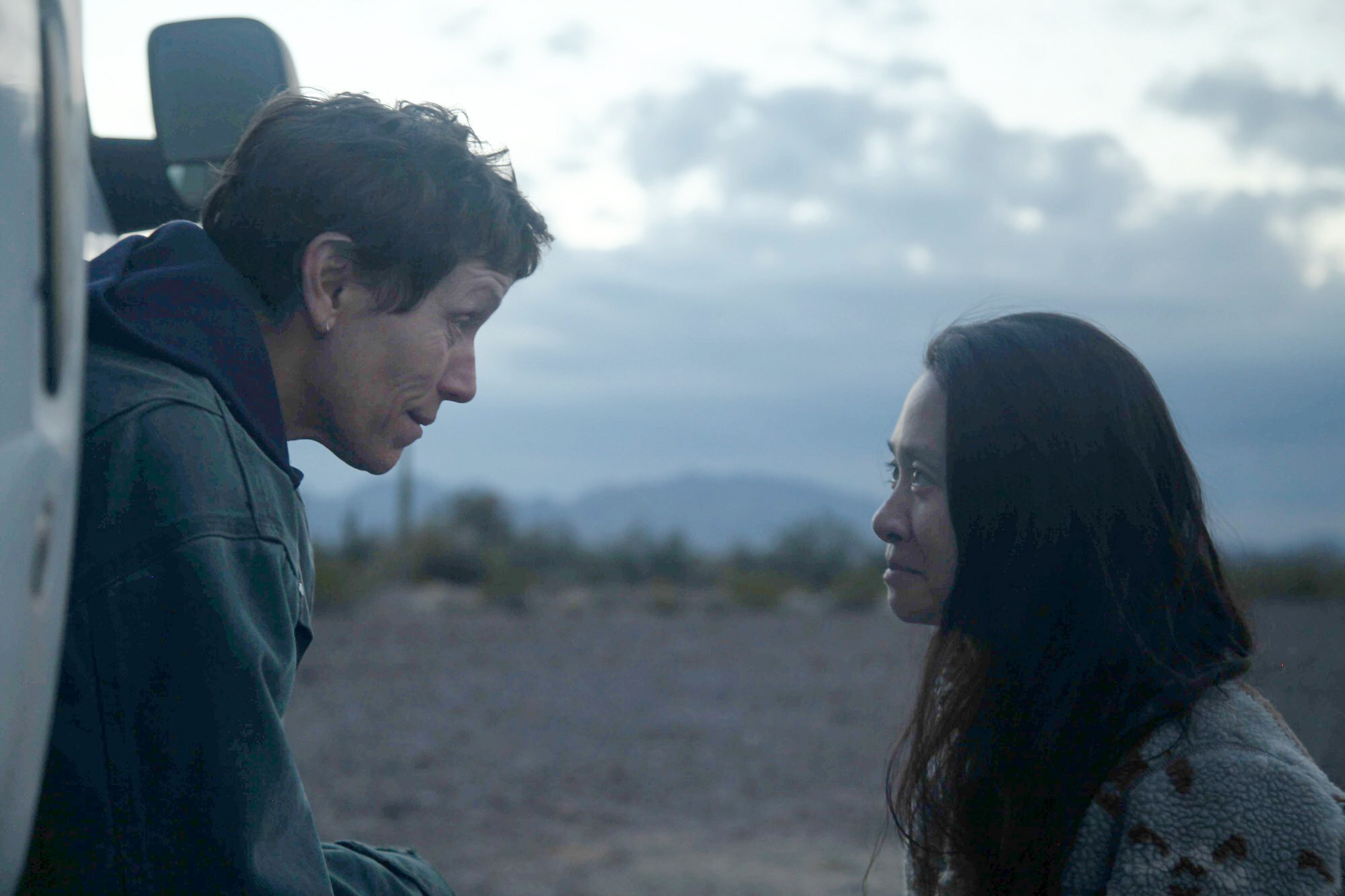 Zhao has also directed
Eternals
, an American superhero movie in the
Marvel Cinematic Universe
set for release in November 2021. 
Want more articles like this? Follow SCMP Film on Facebook