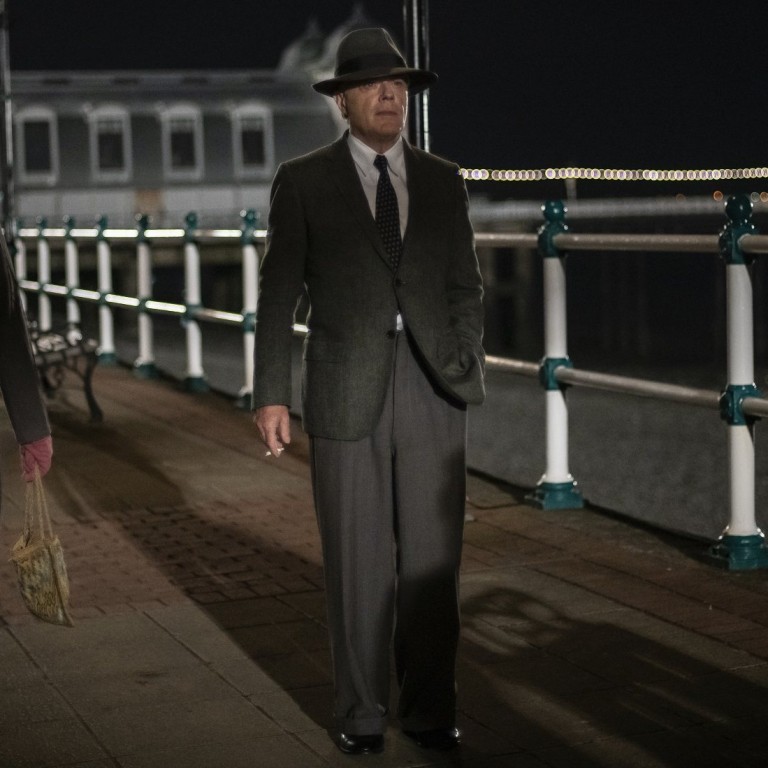 Review
Six Minutes to Midnight movie review: Eddie Izzard stars in second world war thriller set in a Nazi finishing school
In this Hitchcockian thriller in the mould of The 39 Steps or The Wrong Man, the story has enough originality to keep viewers rapt until the finale
Izzard is watchable throughout as a teacher who's in fact an intelligence officer working undercover, and has able support from Judi Dench and Jim Broadbent
3/5 stars
An old-fashioned British espionage thriller, Six Minutes to Midnight stars the comedian-actor Eddie Izzard in serious mode. The title is a nod to the doomsday clock, the symbolic timepiece that suggests how far humanity is from a man-made catastrophe. In this case, with the world on the brink of war in 1939, pretty close.
Izzard plays Thomas Miller, a British intelligence officer who goes undercover as a teacher in a girls' school on the south coast of England after the mysterious death of his predecessor, Mr Wheatley (Nigel Lindsay). The reason for his presence in such a seemingly benign setting? The girls are all daughters of high-ranking German Nazi officials.
As fanciful as this sounds, the backdrop is based on a real school. In Bexhill-on-Sea on Britain's south coast, there existed the Augusta-Victoria College, an elite finishing school attended by the offspring and goddaughters of Nazis; their school badge depicted both the Britisn union flag and the Nazi swastika. These girls were evacuated to Germany before the outbreak of World War II.
Co-written by Izzard, director Andy Goddard and co-star Celyn Jones, the movie takes this fascinating notion and delivers a Hitchcockian thriller in the mould of The 39 Steps or The Wrong Man. While Izzard's Miller is hired by the headmistress, Miss Rocholl (Judi Dench), to prepare the girls for imminent Anglo-German fellowship, he uses the chance to snoop around.
Although suspicion falls on fellow teacher Ilse Keller (Carla Juri), with Whitehall under the belief that war is imminent, the tables are turned when Miller is framed for murder and forced to go on the run. Soon, there are shady men in pursuit (Jones and James D'Arcy) and an occasional helping hand – a kindly bus driver, Charlie, played by Jim Broadbent.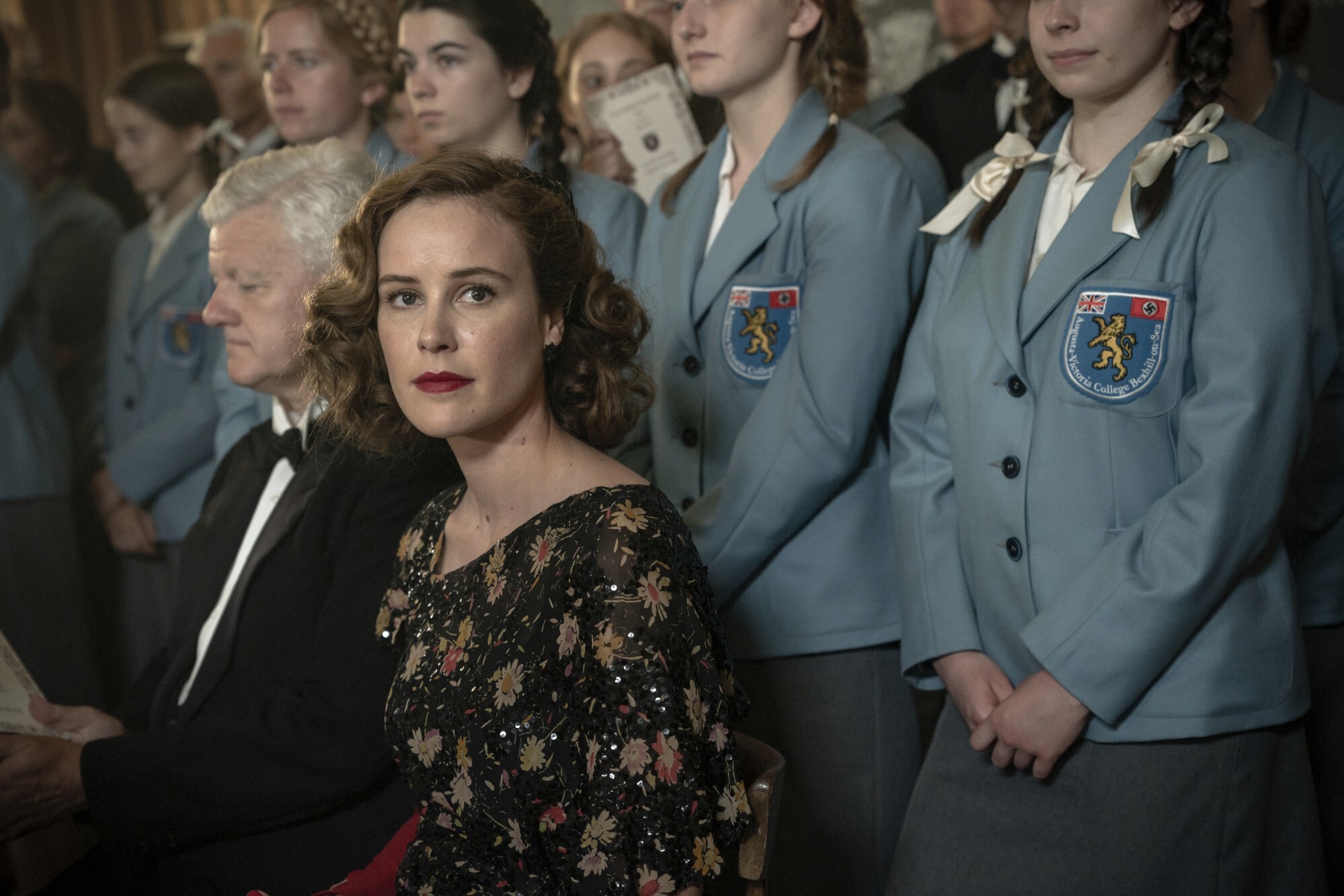 Goddard is a veteran of stately television dramas, including Downton Abbey, as well as 2014's Dylan Thomas biopic Set Fire to the Stars, which he again co-wrote with Celyn Jones. He does a fair job here of keeping the cogs turning and the tension brewing, albeit on a moderate budget which occasionally gets the better of the film.
Dench, who previously worked with Izzard on Victoria & Abdul, puts in her usual slick performance. But the spotlight falls on Izzard in a film that feels like a loose companion to The Secret Agent, the 1996 Joseph Conrad adaptation he featured in.
He is never less than watchable, guiding a story that has enough originality to keep you rapt until the finale.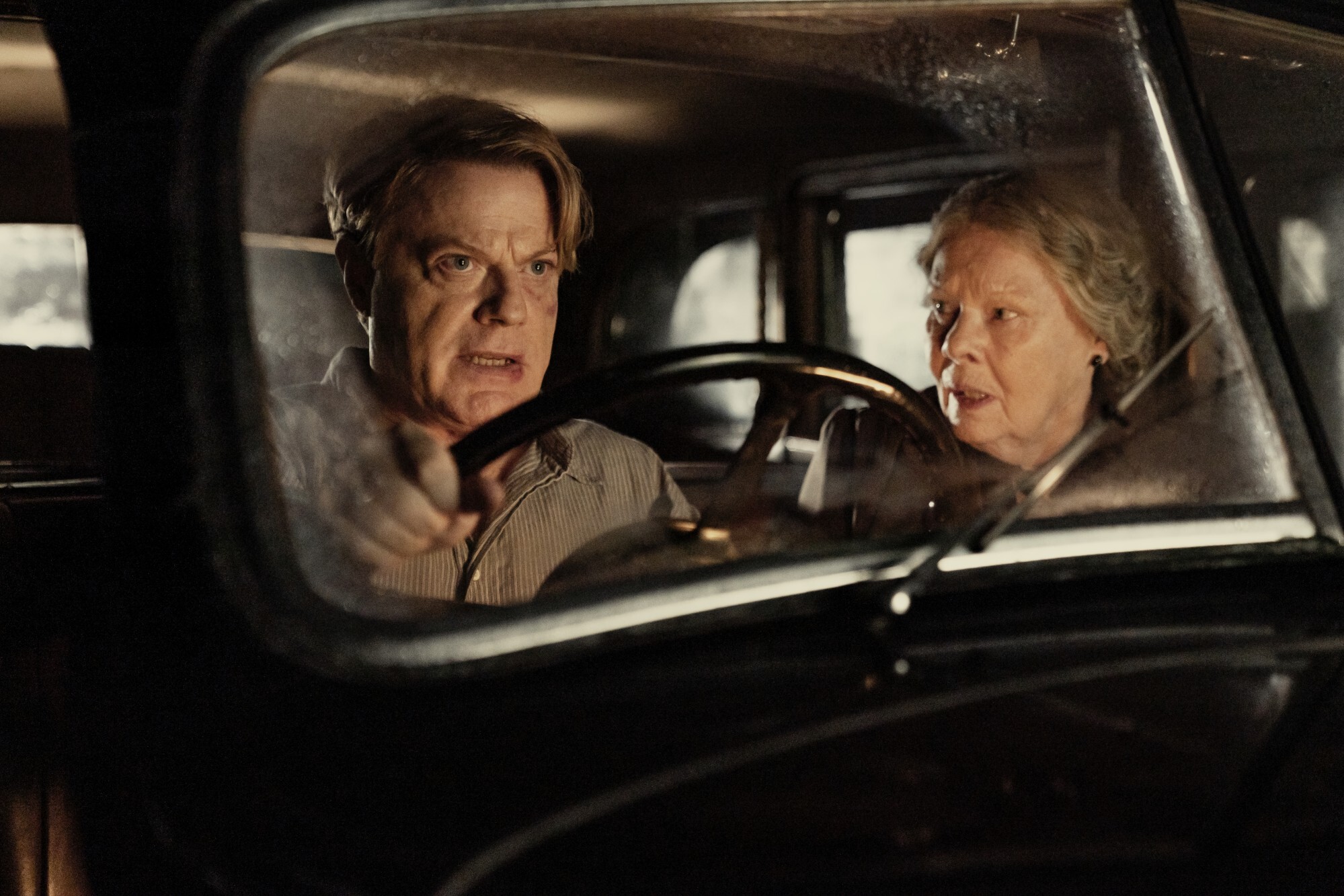 Want more articles like this? Follow SCMP Film on Facebook