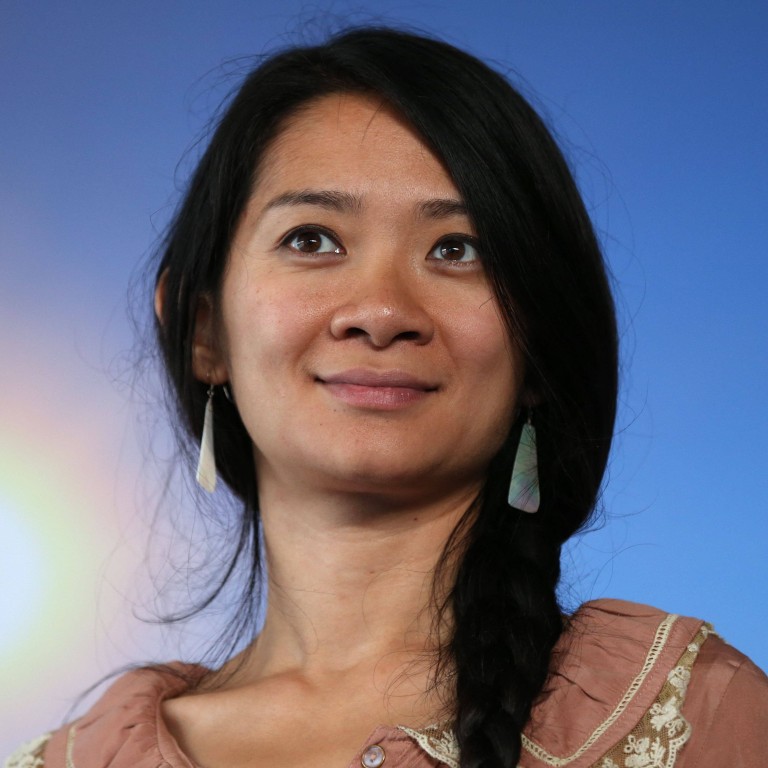 Chloé Zhao on Nomadland's feminist qualities, her hope to make a movie in China and why she directed Marvel's Eternals
The Beijing-born director's innate ability as an outsider to capture both the American landscape and those within it has shone through in the films she has made
Zhao, whose father was a manager at a steel company while her mother worked in a hospital in China, says she tries to combine Eastern and Western influences
Right now, the rise of Chloé Zhao just feels unstoppable.
The Beijing-born filmmaker's third film,
Nomadland
, has become the movie to beat in this year's awards season race. In March, she became the first ever Asian woman to
win best director at the recent Golden Globes
and – after Barbra Streisand in 1984 – only the second woman ever to claim the prize. As Streisand herself tweeted, "It's about time!"
In April, Zhao's film will compete at both the BAFTAs and the Oscars – with Nomadland now a front-runner ahead of high-profile Netflix films Mank and The Trial of the Chicago 7.
It's a momentum that's been building since Zhao's film premiered last September in highly unusual fashion, simultaneously at the Venice and Toronto International Film Festivals. At the latter, the film won the popular vote, the Audience Award, while in Venice it took
the prestigious Golden Lion
.
The significance was not lost on the modest 38 year-old. "First of all, my parents just loved me so much more," she says with a grin. "China has a big love affair with Venice, because of Zhang Yimou and Jia Zhangke."
Zhang twice won the Golden Lion in the 1990s, with The Story of Qiu Ju and Not One Less; Jia claimed the prize for his 2006 drama Still Life. When Zhao followed suit, it immediately turned the spotlight on her back home. "It was a huge deal in China. More so than in the US. My parents are over the moon," she tells the Post.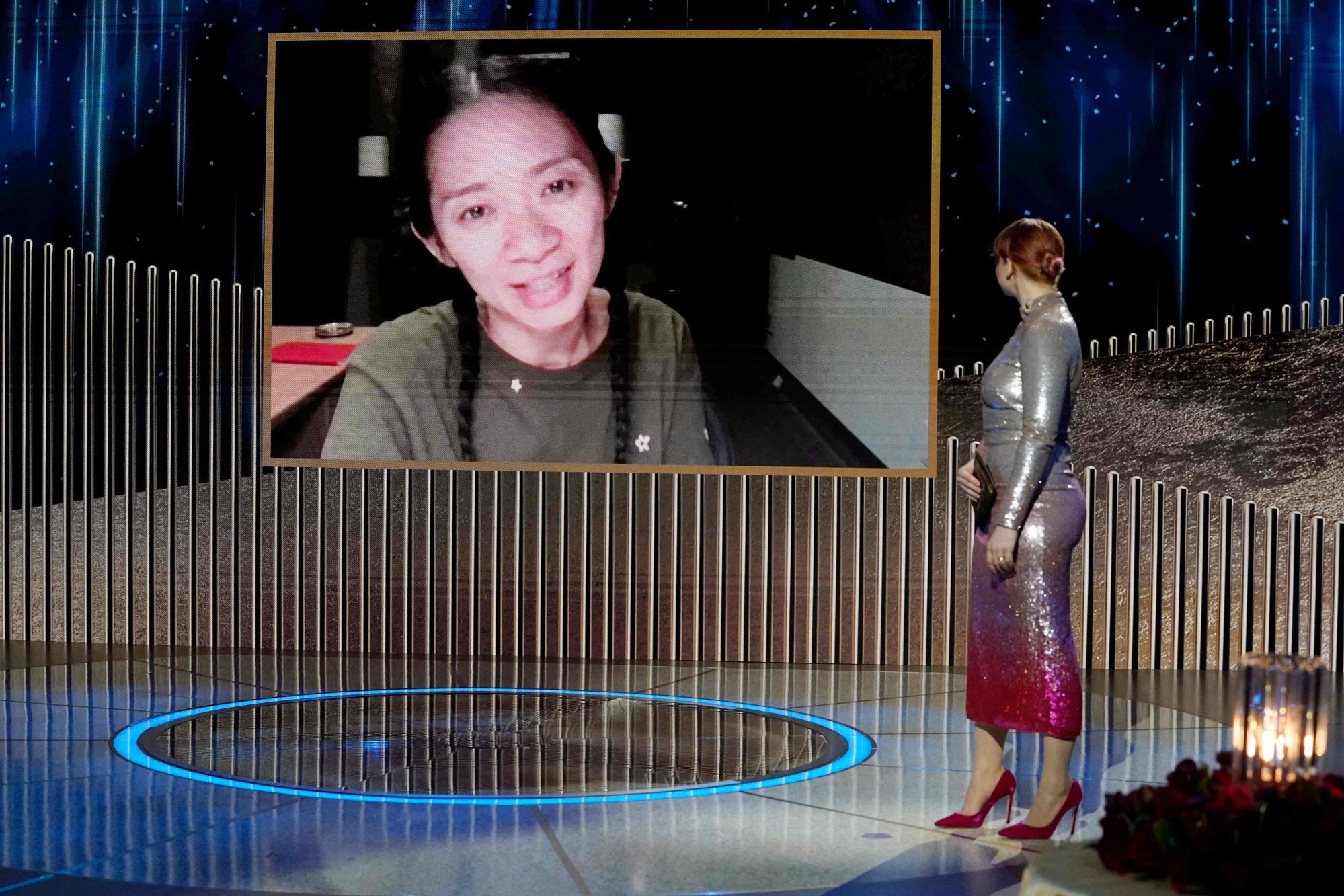 What is remarkable about the success of Nomadland is Zhao's innate ability as an outsider to capture both the American landscape and those within it. Adapted from Jessica Bruder's non-fiction book about the growing community of modern-day "van dwellers" in the United States, Zhao elegantly mixes fact and fiction. The 60-something Fern – played by Frances McDormand – has taken to a life on the road after losing her job, home and husband in the wake of the 2008 financial crash.
Zhao nods at the idea that Nomadland has feminist qualities. "I think so. I mean, it depends how you want to look at it. I think we always wondered: why can't John Wayne be a woman?" She cites the actor's classic cowboy movie The Searchers.
"The woman stays behind, the door closes – she remains in the homestead. But in the case of Nomadland at the end, the woman doesn't stay inside. She goes into the dangerous and rough and beautiful landscape the way usually the man does."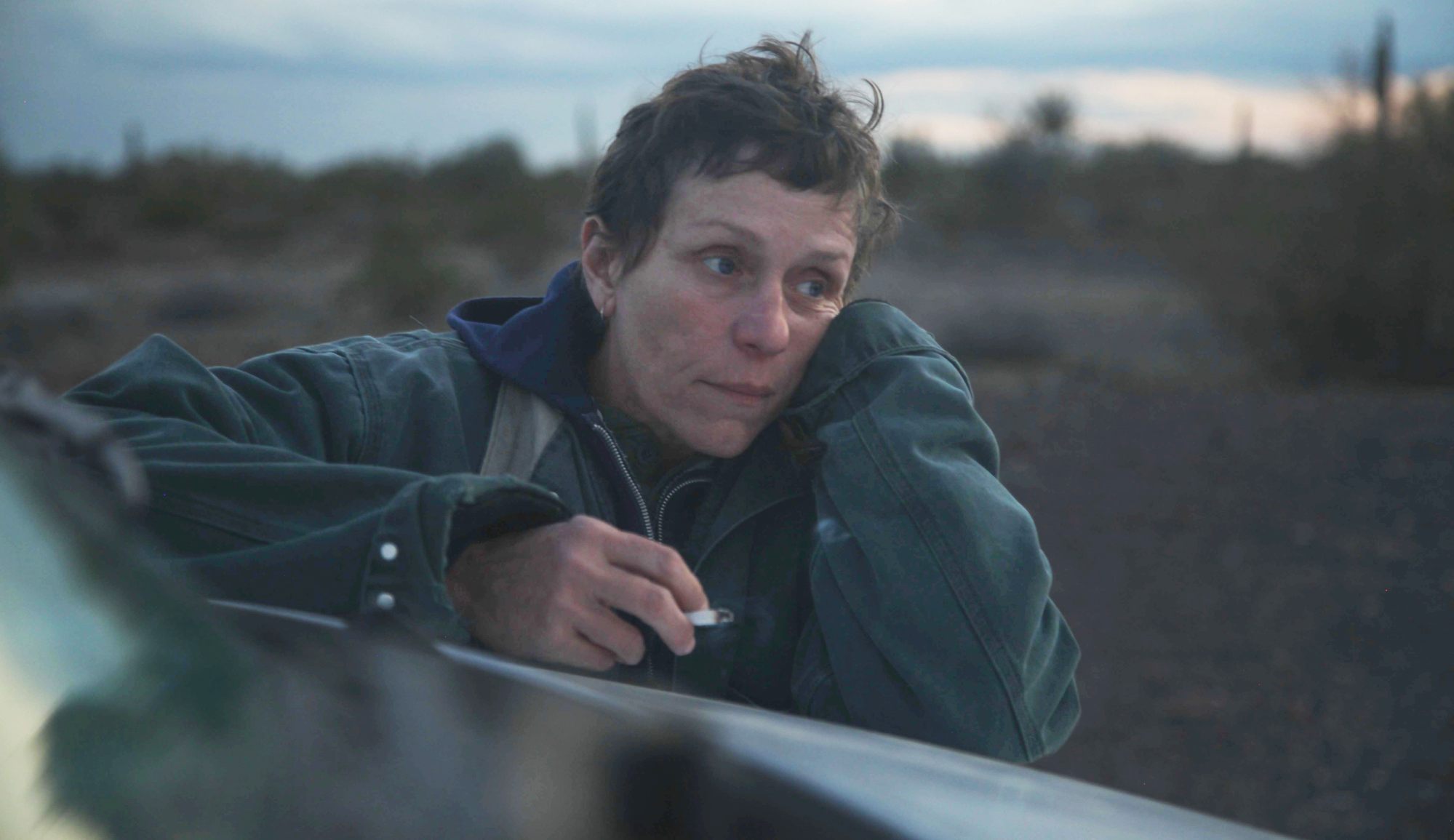 Born Zhao Ting, this unique writer-director always looked towards the West growing up. "When I was young back home in China, all we did was watch Western stuff. So I wanted to be Western. I wanted to come to England, to America. I wanted to be like Michael Jackson, Madonna."
When she wasn't fantasising about this, she was writing fan fiction and reading manga comics (her favourite was the Japanese sports series Slam Dunk). "I wanted to be a manga artist," she says, "but I wasn't very good at drawing."
She eventually got her wish to go west when her parents sent her to a boarding school in the UK between the ages of 14 and 18. Those "very definitive years" were followed by a move to America, where she eventually studied film production at New York University Tisch School of the Arts.
Her first film, Songs My Brother Taught Me – filmed on location at the Pine Ridge Indian Reservation in South Dakota – arrived in 2015. Two years later, her breakout movie The Rider – about a rodeo cowboy – was released to considerable acclaim.
Nomadland followed, with Zhao effortlessly immersing herself – and the audience – in the freewheeling world it depicts, and blending McDormand in with real-life nomadic travellers. She admits she's keen for her family back in China to see the film.
"They don't speak English, they don't quite understand America," she says, and yet she hopes they can relate to the humanity of Fern and those she meets. "And that's my bottom line, what I'm trying to portray [with] these characters."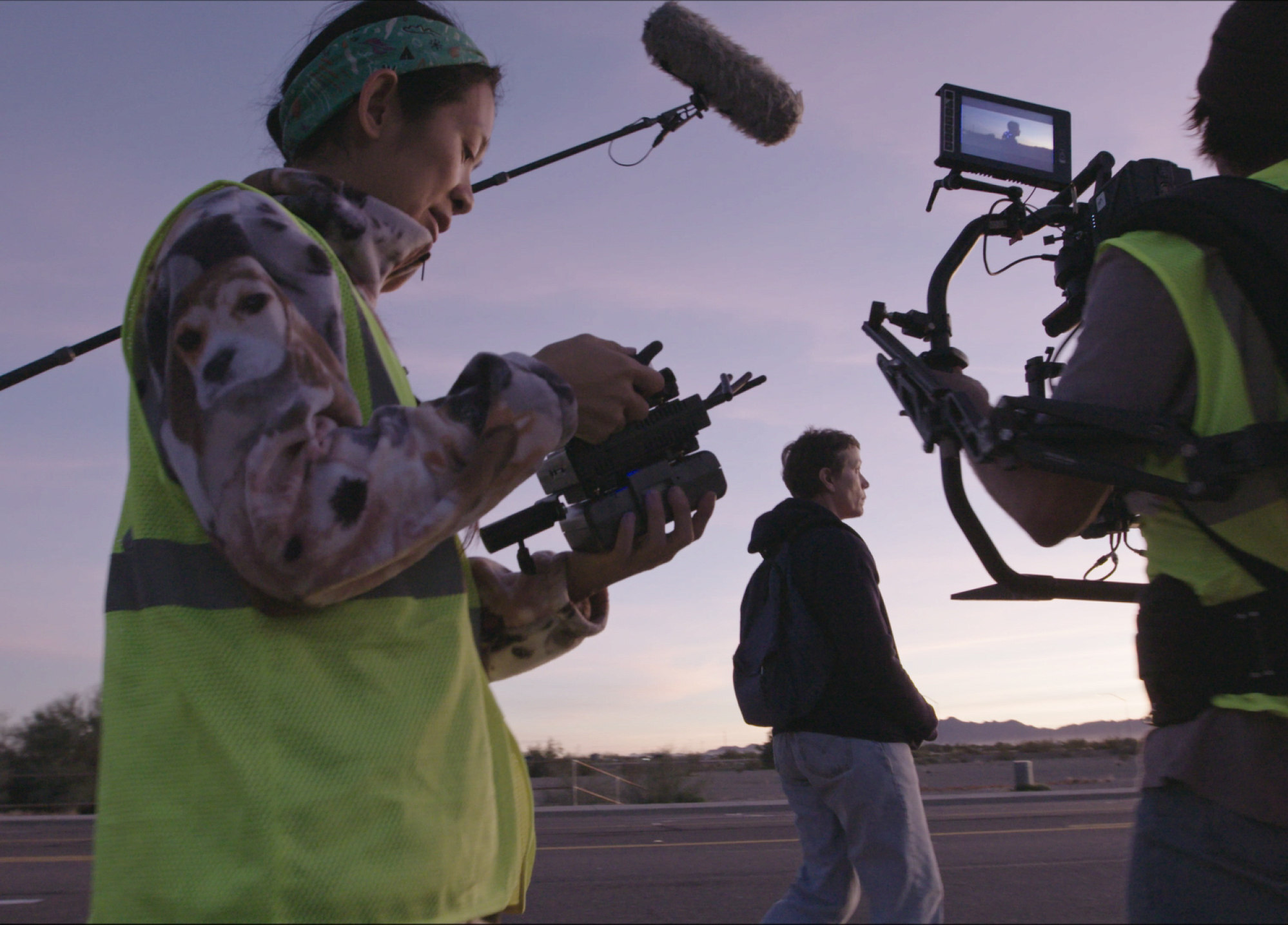 Since this interview was conducted there has been a backlash against Zhao for comments she reportedly made years ago about there being "lies everywhere" in China, and it is unclear whether Nomadland will be screened.
In between shooting and editing Nomadland, Zhao got to live out a major fantasy, directing Marvel's upcoming superhero movie Eternals, which stars Selma Hayek and Angelina Jolie. "I have always wanted to make films in the fantastical genre, whether it's sci-fi or fantasy," she says.
While it seems far removed from the tender, sensitive character studies that make up her first three movies, it's no shock: Zhao is a hardcore
Marvel
fan. "I have been for a decade and, yeah, it just made sense."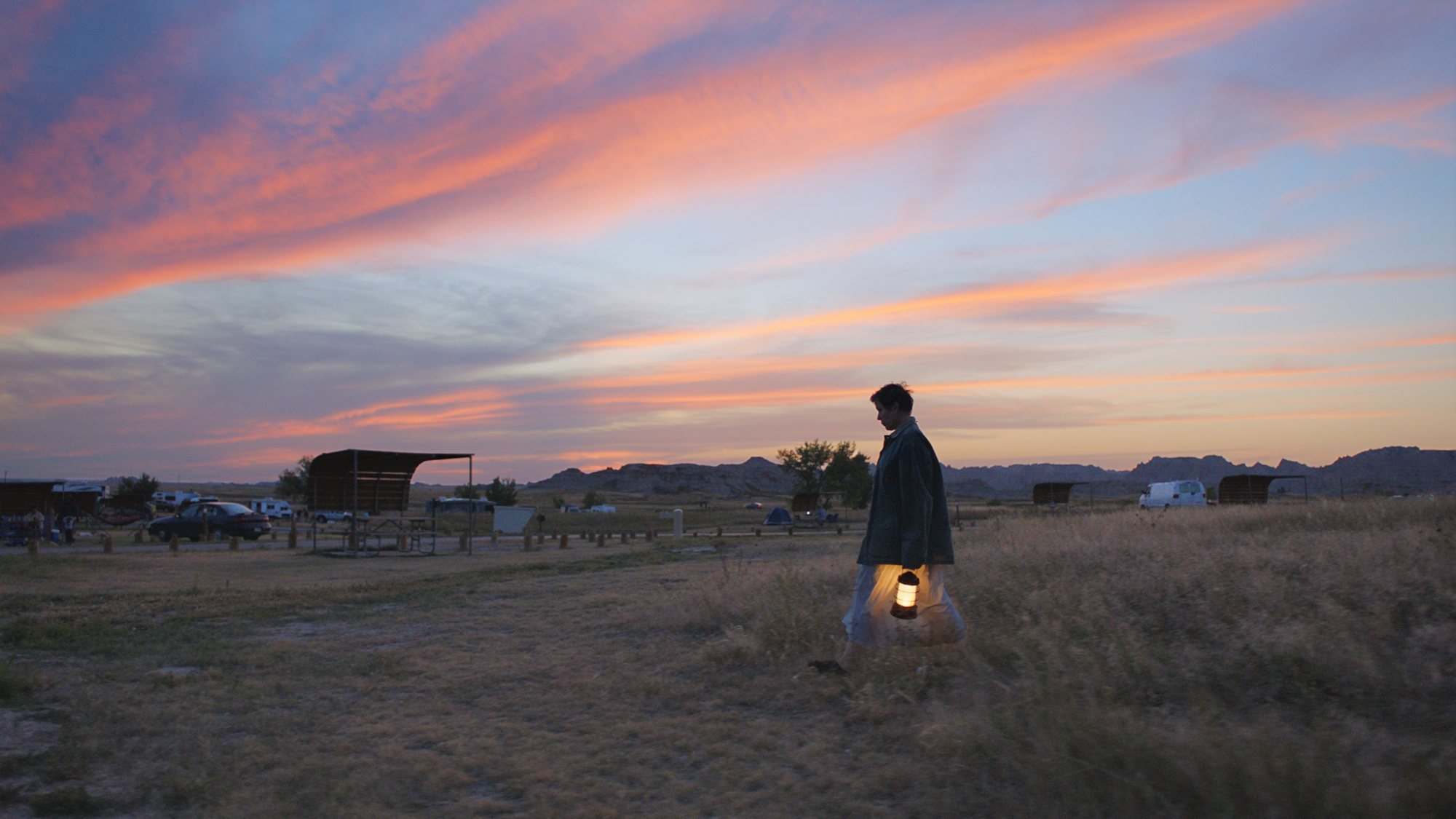 Following Eternals, Zhao is said to be working on another major studio project, a futuristic sci-fi western that ties into the Dracula vampire mythology. "I've always been fascinated by vampires and the concept of the 'Other' they embody," she has stated previously.
Does she have a desire to make a film in China? "I would like to," she admits. "It has to be the right story that comes to me, because I have left for so long. I have to really understand what I'm doing … I don't know. But I want to."
Zhao, whose father was a manager at a steel company while her mother worked in a hospital, also says that the older she gets, the more she's turning back to her birthplace. "I started to look back east and to see, 'Oh, yeah, there's a lot to learn as well.' So I am actively learning more. My grandmother is a Buddhist. So I'm trying to explore that culture that I grew up with."
She wants to build bridges between Eastern and Western influences. "I'm always trying to see how we can combine these two things," she says.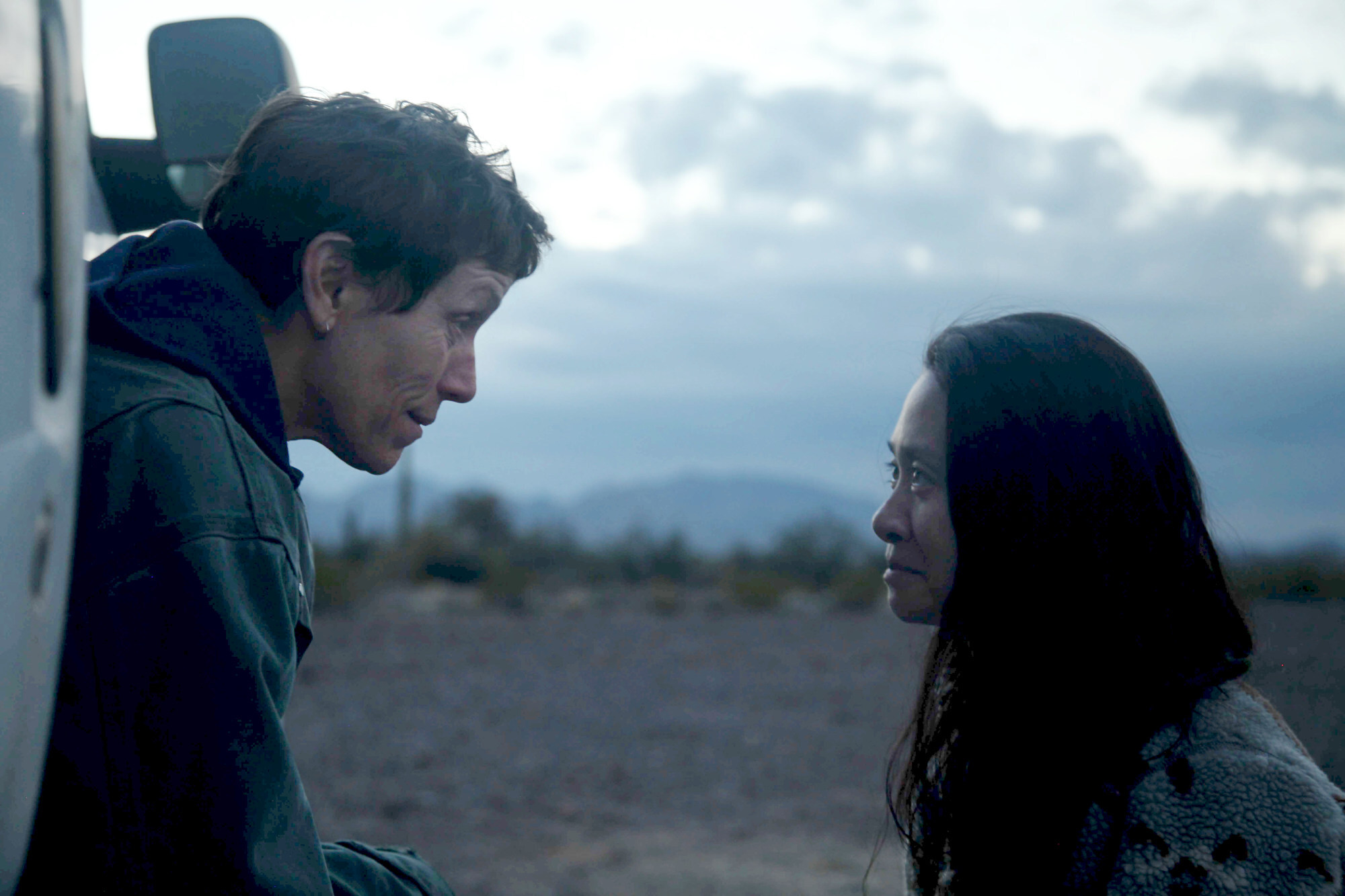 Zhao is also using the platform she's now been given to raise awareness of issues dear to her heart. In the virtual press room after the Globes, she spoke out about hate crimes towards Asians in America.
"We all just have to learn. Maybe we need to be a bit more compassionate to ourselves," she noted then. "I sometimes feel like people with so much hate, maybe they just hate themselves, and I think an understanding and trying to see the world from the other person's perspective is the only way we can survive as a species."
Whatever happens in her future, Zhao's importance as a filmmaker cannot be underestimated. If she wins the best director Oscar in April, she will only be the second woman to claim the prize, following Kathryn Bigelow for The Hurt Locker – a staggering statistic.
In a world where female directors have been sidelined for too long, her journey with Nomadland is a much-needed salve to an open wound. For filmmakers – female, Asian or otherwise – it feels like a beacon of hope.