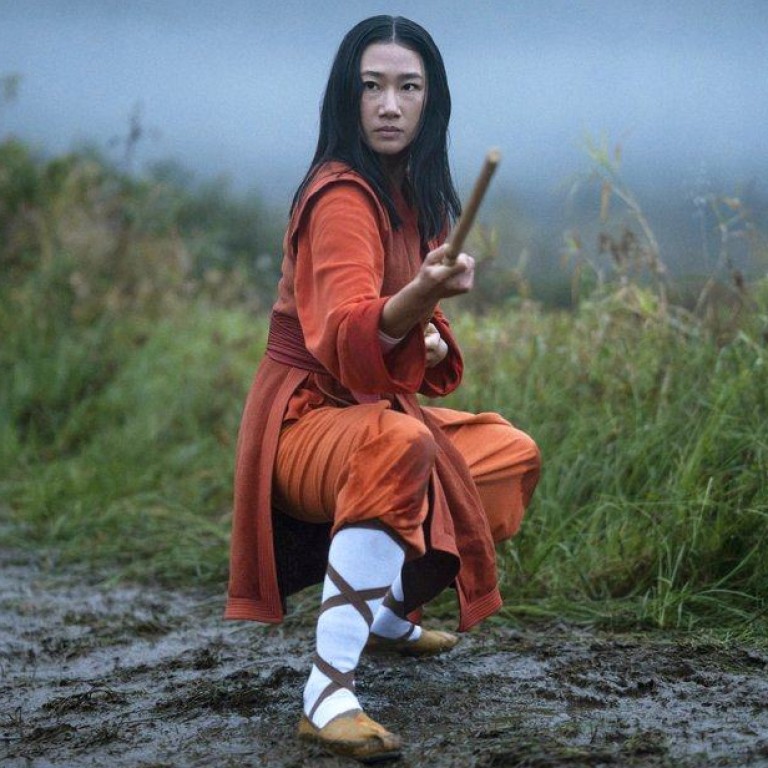 'Kung Fu' star ready to show that 'Asian women are not to be messed with' in remake of classic US series
With the killing in Atlanta of six Asian women last month, the new Kung Fu series is 'timely' says Olivia Liang
Liang stars as martial artist Nicky Shen, who returns to the US to find her parents threatened by gangsters
The pilot script of Kung Fu was written more than a year ago, but its premiere, coming a month after six Asian women died in Atlanta-area spa shootings, couldn't be more timely, says star Olivia Liang.
The CW series, premiering Wednesday, follows a young Chinese-American woman, Nicky Shen, as she returns home to San Francisco after three years at a remote monastery in China, only to find her family has moved on without her.
"She has to reconcile the new Nicky with the Nicky she left behind. She's figuring out how to use the voice that she's found back in a place where she felt like she didn't have a voice," Liang told the Daily News. "It's an apology tour while not apologising for what she did."
Nicky left the US for all the normal college-kid reasons: her parents didn't understand her and she didn't know what she was doing in life.
What she eventually finds in China isn't normal: a merciless assassin who murders her Shaolin mentor Pei-Ling (Vanessa Kai).
And what she comes home to isn't normal: her parents, Jin (Tzi Ma) and Mei-Li (Kheng Hua Tan), under the thumb of a mysterious gang called the Triad after borrowing money to keep their restaurant alive.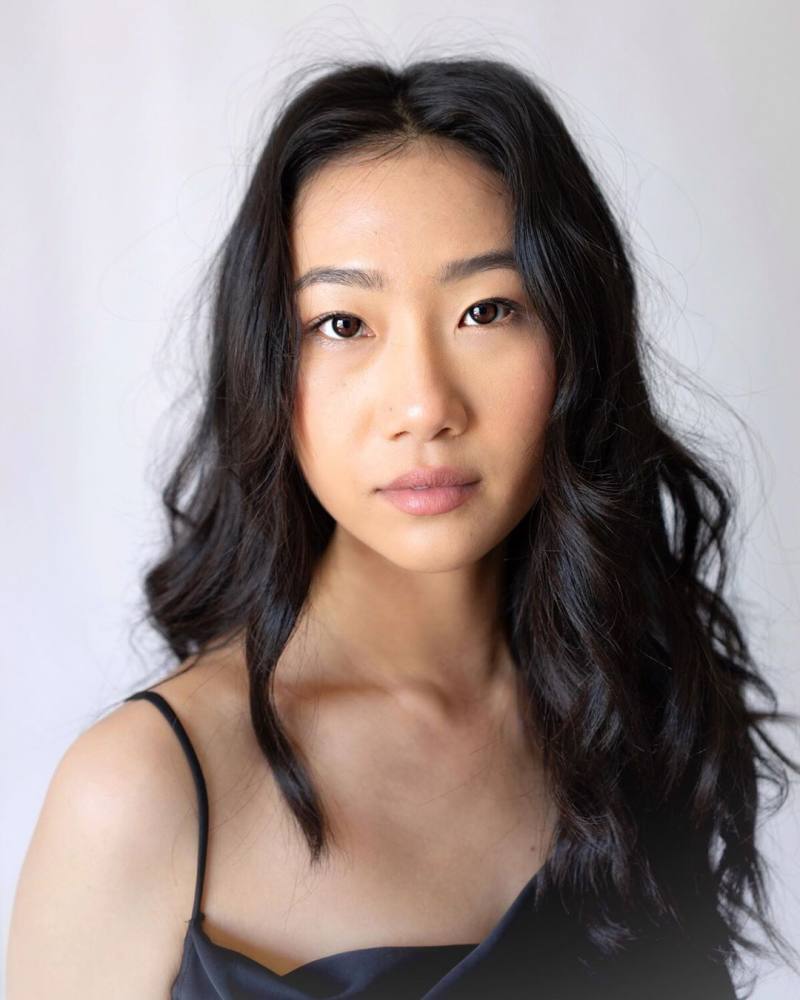 Her family's troubles, more than anything, finally give Nicky the purpose she's been seeking.
The martial arts are deliriously fun, a chaotic choreography of kicks and flips that Liang estimated she did about 70 per cent of, with the rest left up to her stunt double.
But more impressive than that is the honesty of Kung Fu itself, embracing, rather than hiding its culture.
The series, created by Lost writer Christina M. Kim, is a modern-day adaptation of the original Kung Fu series, which ran for three seasons from 1972 to 1975 with David Carradine playing Shaolin priest and martial arts expert Kwai Chang Caine who returns to "the West".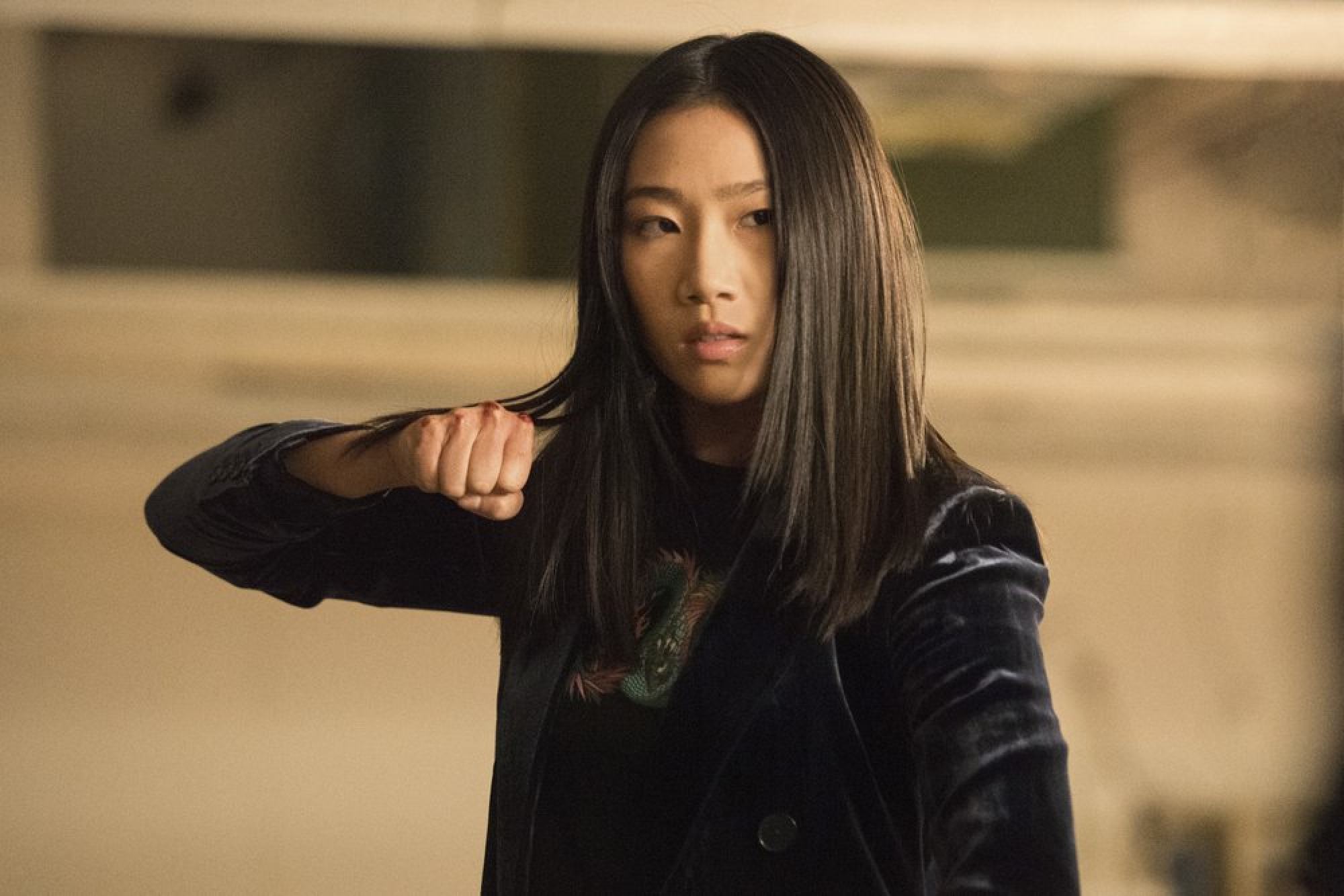 In the 2021 version of Kung Fu, "the West" means San Francisco, but the show finds life and colour in the city's Chinatown district. Nicky's goal isn't to just protect her family, but her entire community.
Less than a month after eight people, including six Asian women, were fatally shot at three massage parlours around Atlanta, celebrating her community feels right for Liang.
"Who would have thought that it would be so relevant and so necessary to humanise us, to empower us, to give us a voice.
"We always knew our show was going to be important, but it's so much more important now to see Asian women be unapologetic, take up space, be strong, have a voice and be unafraid to use it."
Growing up, Liang never saw anyone who looked like her on TV. Now, she said, she has the chance to be that familiar face for the next generation.
"It's empowering to show some strength and show that Asian women are not to be messed with," she told The News.
"It's about time we showed a woman being able to kick ass in this capacity."