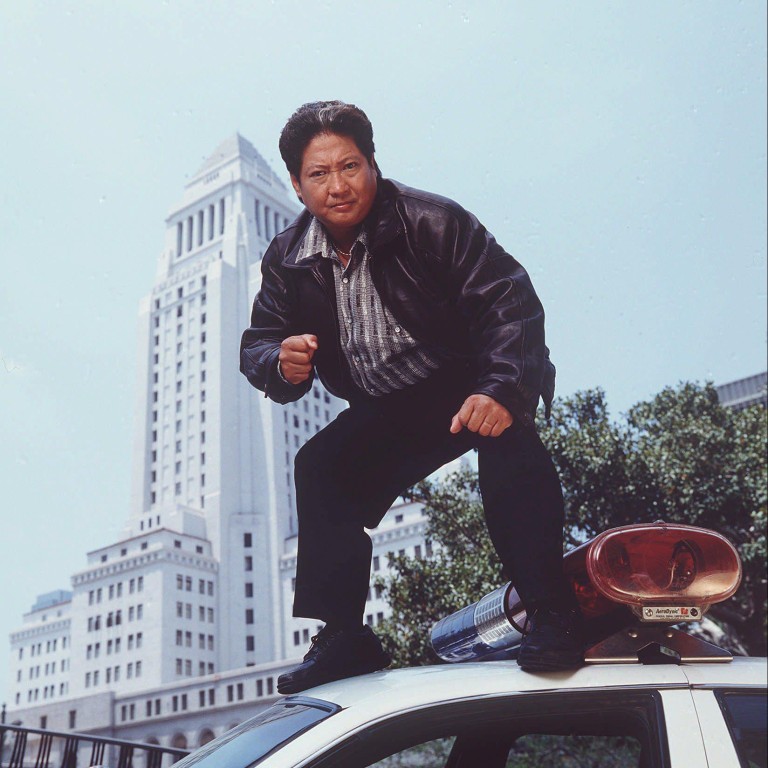 How CBS' Martial Law brought martial arts star Sammo Hung out of acting retirement and into Hollywood
Sammo Hung Kam-bo became one of the most well-known Hong Kong performers in the US in the late '90s thanks to the success of martial arts show Martial Law
One of the main factors behind the CBS show's success was the quality of the fight scenes, choreographed by teams specially brought over from Hong Kong
Sammo Hung Kam-bo, like many Hong Kong stars and filmmakers in the late 1990s, wanted a career in Hollywood. He moved to Los Angeles looking for directing work, and had not considered acting in the United States because he could not speak English fluently.
Hung
, though, became one of the most well-known Hong Kong performers in the US thanks to the success of
Martial Law
– a CBS television martial arts show in which he played a Shanghai detective on loan to the Los Angeles Police Department (LAPD).
The series ran for two seasons and 44 episodes between 1998 and 2000, and averaged between 10 and 11 million viewers in a popular 9pm Saturday slot. Hung's character, Sammo Law, was so popular he made a guest appearance in two other CBS shows, Early Edition and Walker, Texas Ranger (where Hung co-starred with American martial artist Chuck Norris). Even today, Martial Law still has fans.
One of the main reasons for the show's success was the quality of the martial arts scenes. Unusually for a US television series, they were wholly choreographed by two teams specially brought over from Hong Kong by
Martial Law
's executive producer, Stanley Tong Kwai-lai, who at the time was best known for directing
Jackie Chan
in
Police Story III: Supercop
.
Even more unusual, according to the show's co-creator Carlton Cuse, was the fact that the fight scenes were put together by a Hong Kong editor skilled in cutting together martial arts performances.
After being told the story content, the choreographers had autonomy over the scenes, designing them from the ground up, controlling the angles and editing the shots. Hong Kong techniques, such as under-cranking the camera to 22 FPS (frames per second) to make the action seem faster, were used.
The results are impressive, appearing both hard-hitting and acrobatic, and the fights unspool Hong Kong-style – unencumbered by the reaction shots, dialogue and inserts that typically characterise US-style action.
"I felt very good working on Martial Law," Hung told the US show Cinema AZN. "We had two teams from Hong Kong, including an action choreographer, an action director and stuntmen. They were all very good. I enjoyed making the show – they had a big budget, so I was very comfortable."
Martial Law is very much a show of two halves. The first season, overseen by the show's co-creator Carton Cuse, is very entertaining. Season two, however, is less so.
Season one loosely focuses on the team's efforts to nail a Shanghainese crime boss who's behind a series of rackets in LA. There is a careful balance between good-natured humour and action, the stories are effective and the cross-cultural interactions are handled well.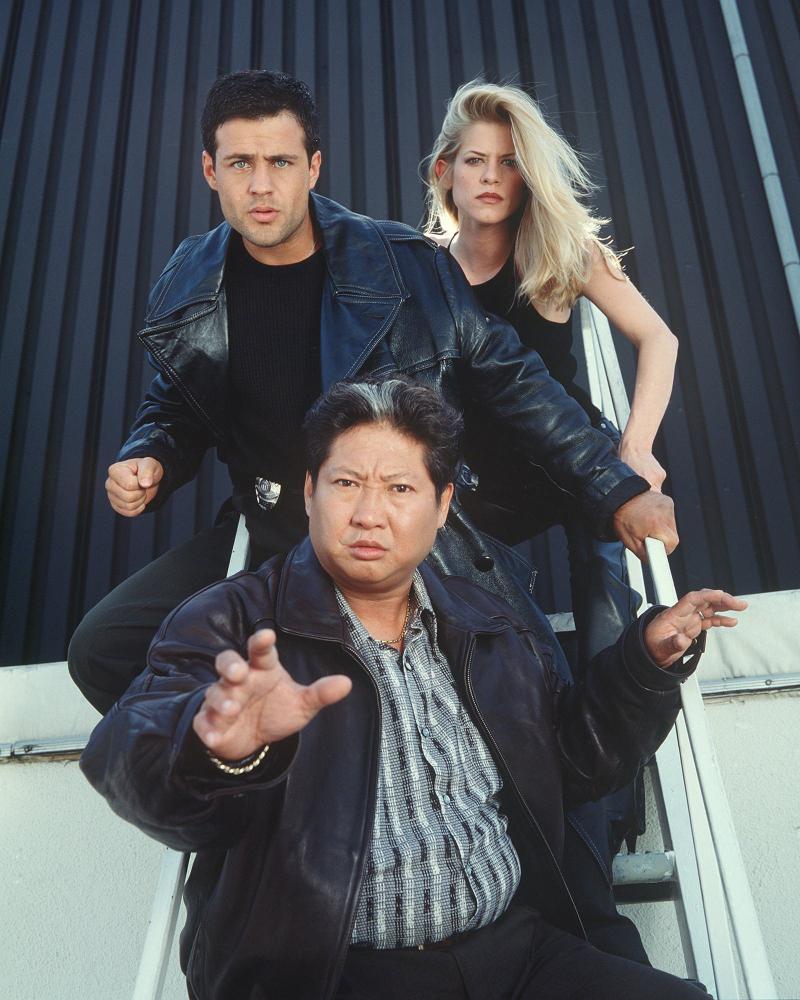 Law often has to endure racial slurs from criminals – and occasionally from his own department – and he deals with these adeptly. The character is given many opportunities to explain Chinese culture and history. In one scene he gives a lengthy explanation of how his father suffered during the Cultural Revolution (1966-1976). 
"It will put the usual stereotypes to rest, and I think Sammo is the best person to do that," Tong told the Post's Winnie Chung in an interview in 1998. "We will also be introducing Chinese concepts such as feelings of loyalty and brotherhood … there are a lot of things American writers don't understand about Chinese culture, so I can help explain it to them."
Season two was helmed by a different team of showrunners. The humour disappeared from the often-inane scripts, the violence became nastier and the characters became meaner. The fight scenes, though, maintained their quality.
Comedian Arsenio Hall joined the cast in the middle of season one. 1998's Rush Hour, which paired Jackie Chan with Chris Tucker, had done well at the US box office, and the producers wanted to try a similar pairing.
The resulting duo proved a witty double act, but Hall's character stepped into the limelight in season two and Hung has said that he felt he was reduced to a "killing machine". It was one reason he didn't want to appear in a third series.
The show came about in a typically labyrinthine way – CBS were looking for an action-oriented show to capture a young male audience, and contacted Stanley Tong as producer. To supply the actual content, Cuse (riding high with the success of police series Nash Bridges) was brought in.
CBS decided it wanted a kind of television version of Supercop and contacted the film's star, Jackie Chan. He was too busy making films to devote time to a series, so Tong asked Hung instead.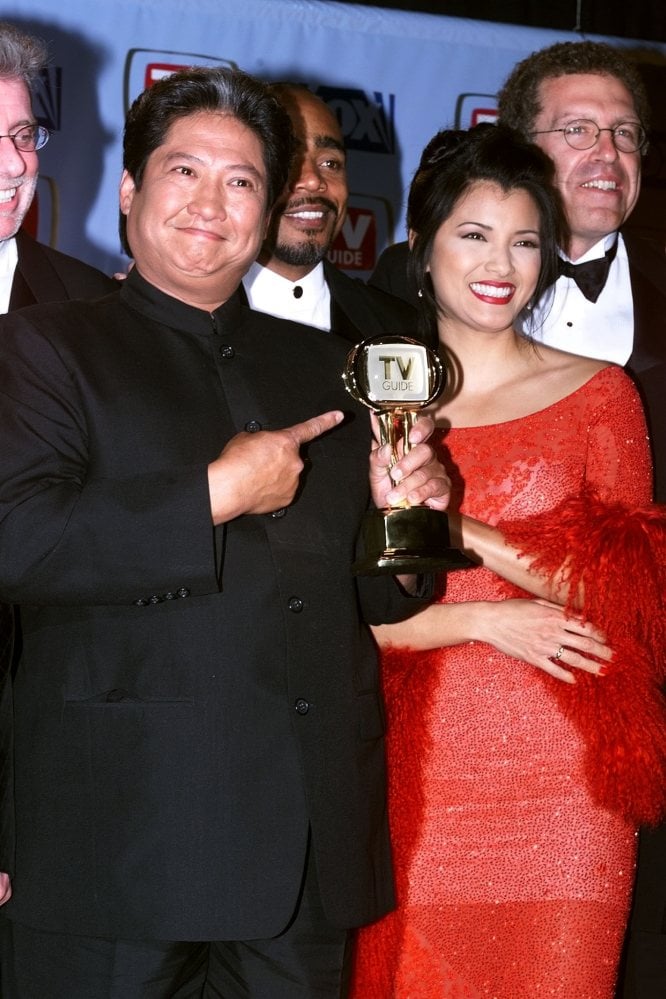 "I was hesitant," Hung told the Post in 1998, noting that he was a little out of shape. "I haven't acted for a while and my main interest is now directing. I consider myself retired when it comes to acting, and if I sometimes take on guest roles, it's just for kicks. So at first, I really didn't want to take it on."
Hung was also concerned about his English, but Tong told him not to worry – he would not have too many lines, and Hung's English-fluent wife Mina Joyce Godenzi could be his dialogue coach. So Hung decided to sign on.
"I just do my best, that's all. I don't give myself pressure. You cannot take everything seriously. I've already worked for many years, so why give myself more pressure? I just have to make sure I maintain my professionalism," he told Chung.
The show was ultimately cancelled because it was too expensive. CBS had originally approved Martial Law because they thought it would be cheap – they reasoned that the action scenes would not need any special effects – but the show was incurring costs of about US$2 million per episode. The changes to the show in season two were a failed attempt to rein in the costs.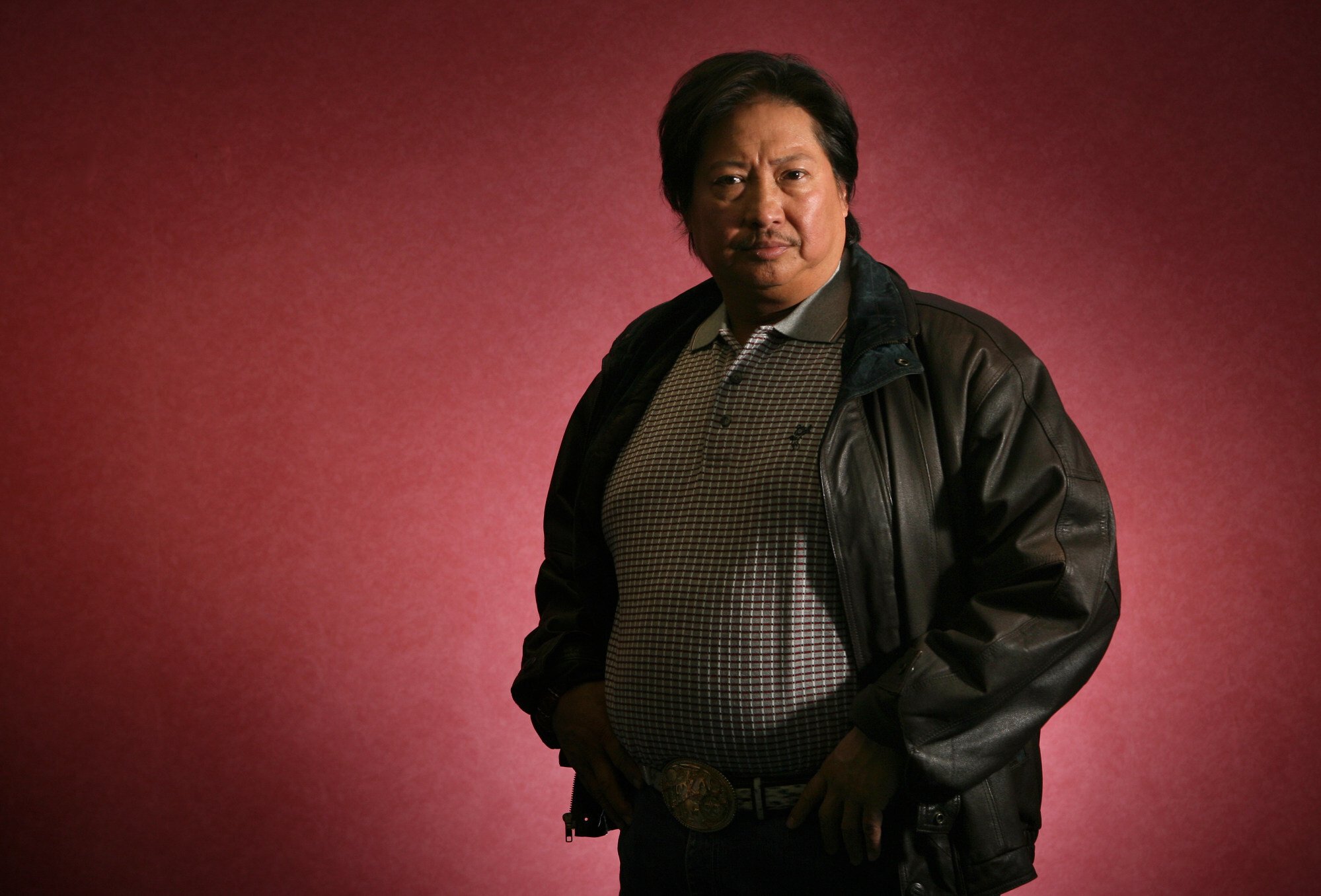 "It turned out to be an expensive show, as the action scenes demanded a lot of takes, and took a lot of time," Cuse says on the DVD release. "Costs started to add up, and it struggled on an economic level. [The cancellation] wasn't about the ratings; it was expensive, and it didn't make enough money."
In this regular feature series on the best of Hong Kong martial arts cinema, we examine the legacy of classic films, re-evaluate the careers of its greatest stars, and revisit some of the lesser-known aspects of the beloved genre. Read  our comprehensive explainer here.
Want more articles like this? Follow  SCMP Film on Facebook