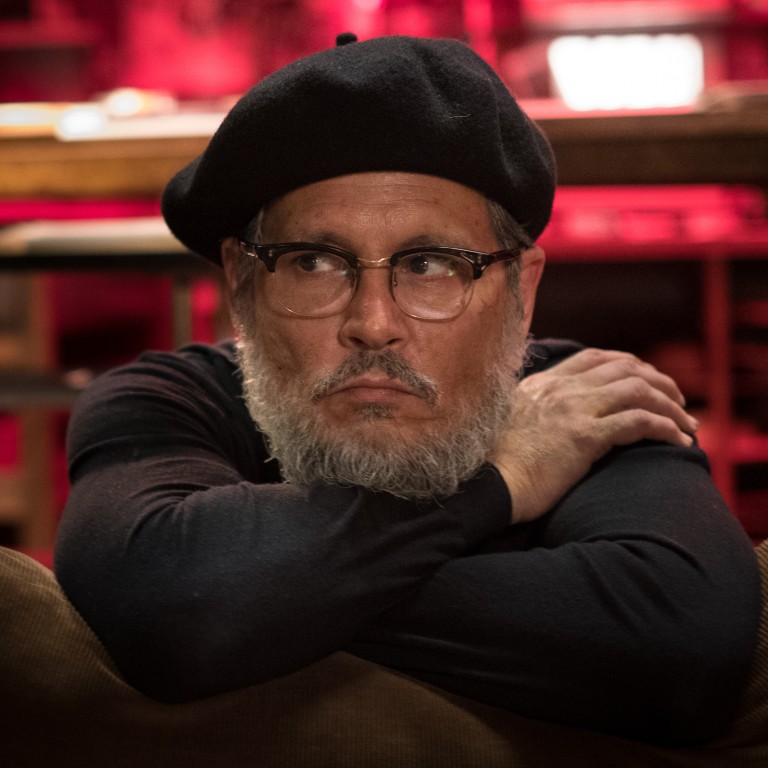 Review

|
Minamata movie review: Johnny Depp plays tortured photojournalist in retelling of Japanese disaster
Depp is in his element as strung-out photojournalist W. Eugene Smith, who exposes a mercury poisoning scandal in Minamata, Japan
The Japanese ensemble cast, which includes Minami, Hiroyuki Sanada and Tadanobu Asano, are impressive, but the film's compelling theme is not driven home enough
3/5 stars
The photograph "Tomoko Uemura in Her Bath" has become the enduring image of Minamata disease, and a symbol not only of the horrible damage it can inflict upon the human body and mind, but also the struggle faced by the Japanese community it initially infected.
This battle, between Chisso Chemicals and the surrounding population – many of whom were employees – is the subject of Andrew Levitas' film Minamata, starring Johnny Depp as W. Eugene Smith, the acclaimed photojournalist responsible for the photograph and exposing the scandal.

In 1971, the New York-based Smith is approached first by Life Magazine editor Robert Hayes (a typically dandy Bill Nighy) and later by Japanese translator Aileen Mioko (Minami) to travel to Japan and document the effects of Chisso's mercury poisoning on the local fishing communities. Smith is initially reluctant, but eventually concedes.
On arrival, Smith is confronted by the widespread impact of Chisso's blatant corporate malfeasance. The company attempts to bribe him, then intimidate him, while the local community is largely welcoming, and eager for their plight to be exposed by the international media.
All the while, however, Smith is battling his own demons: PTSD from his time documenting the Pacific theatre of World War II. His persistent drug and alcohol consumption threatens to impede his work, as well as his burgeoning romance with Mioko, his future wife.
Depp is no stranger to playing tortured figures on screen. From Raoul Duke in Fear and Loathing in Las Vegas to Jack Sparrow in Pirates of the Caribbean, the inebriated genius has become synonymous with his oeuvre – and according to the tabloids, not a huge stretch from his real-world persona.
Sporting a tightly wound mop of grey hair and a scraggly beard to match, Depp is in his element and wholly at ease as Smith's strung-out stringer.

Better still is the impressive Japanese ensemble that surrounds him. The increasingly ubiquitous Hiroyuki Sanada and Tadanobu Asano continue to expand their international profiles as local residents committed to taking on their indomitable corporate nemesis. Minami makes for a sympathetic companion to Smith's struggles, while Jun Kunimura's Chisso chairman is effectively menacing.
The film itself is less successful, as Levitas seems unable to decide whether the audience should consider the poisoning of Minamata or of Smith to be the greater tragedy. This perpetually muddled and schizophrenic tone leaves the film a scattershot patchwork of moving moments and images, rather than a carefully curated and compelling whole.
Want more articles like this? Follow SCMP Film on Facebook