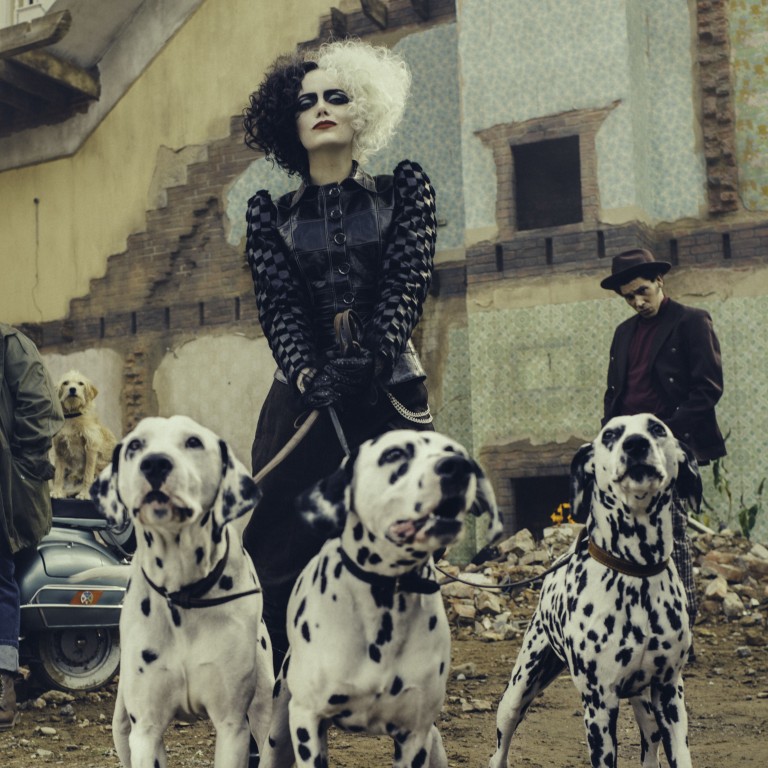 Review
Cruella movie review: Disney's 101 Dalmatians spin-off stars Emma Stone as the dognapping villainess
Stone's transition from wide-eyed innocent to the beastly Cruella is fun, but it's Emma Thompson who steals the show as the icy Baroness
A soundtrack that blasts out the likes of the Rolling Stones, The Doors and Iggy Pop keeps the pace lively and entertaining throughout
3.5/5 stars
An origin story for Cruella de Vil, the dognapping villainess from 101 Dalmatians, Craig Gillespie's stylish caper is an odd beast. Imagine a punk-opera clothed by Vivienne Westwood and you'd be somewhere near Cruella's vibrant vibe. It will inevitably draw comparisons to 2019's Joker , about the creation of Batman's nemesis, and Disney's own anodyne Sleeping Beauty spin-off Maleficent , although it's a vast improvement on the latter.
Here, while Dodie Smith's 1956 source novel The Hundred and One Dalmatians is credited, the film has little to do with the Disney cartoon or the 1996 live-action remake (which starred Glenn Close, who produces here). Instead, we get Emma Stone playing the orphaned Estella, who longs to be a fashion designer and almost gets her wish when she scores a dream job working for the Baroness (Emma Thompson), a high priestess of haute couture.
When she discovers that the hateful Baroness was connected to the death of her mother (Emily Beecham), Estella begins to lose it. Recruiting her light-fingered but loyal friends Jasper (Joel Fry) and Horace (Paul Walter Hauser), she begins a vendetta to bring down her boss – reinventing herself as a mysterious rival fashionista, Cruella, outwitting her outdated elder with some outrageous stunts. "Designer or vandal," scream the headlines.
Gillespie, who previously made ice-skating drama I, Tonya , has a ball – recreating 60s and 70s London with swooping crane shots rising over abandoned hideouts or diving into chic department store Liberty's. The soundtrack accompanies almost every scene, blasting out the Rolling Stones, The Doors and, most potently, Iggy Pop (with a rousing rendition of I Wanna Be Your Dog accompanying one of Cruella's groundbreaking fashion shows).
Two-time Oscar-winner Jenny Beavan does a majestic job with the lavish costumes, especially with so many high-society balls and catwalk scenes. Inevitably, the black-and-white motif features heavily, from Estella's hair and dresswear to the three snarling Dalmatians owned by the Baroness (that, amusingly, only behave themselves when football comes on the TV).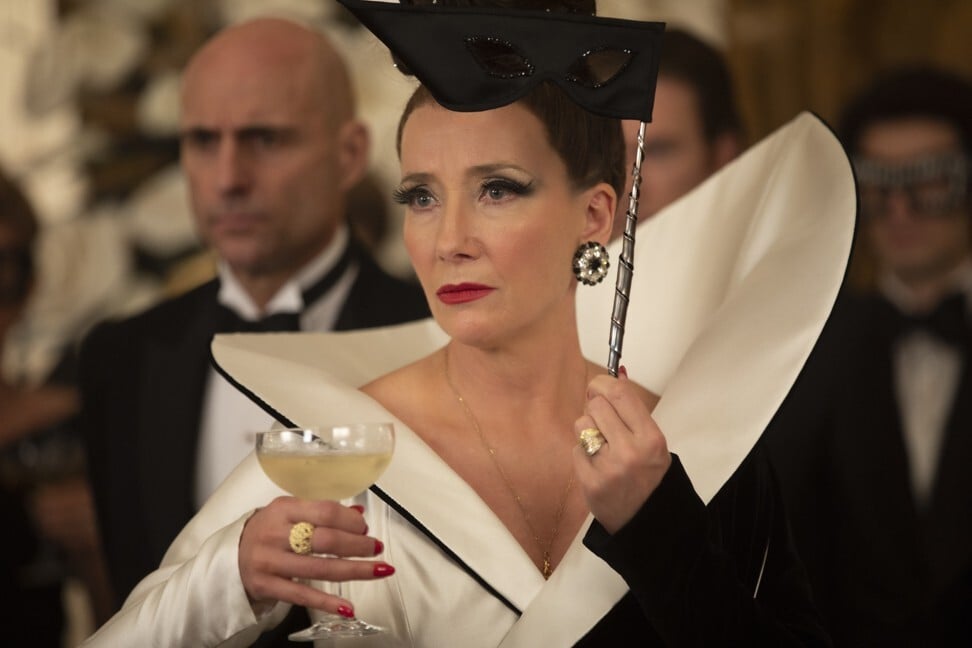 Performance-wise, it's Thompson that steals the show as the icy Baroness. Stone's transition from wide-eyed innocent to the beastly Cruella is not exactly subtle, but she's still fun to watch in pantomime mode. Fry and Hauser (despite the latter's incomprehensible English accent) are also good value.
In truth, it doesn't exactly deepen the mythology of Dodie Smith's novel, while the 134-minute running time could've been crisper. But at its best Cruella rocks and rolls.
Want more articles like this? Follow SCMP Film on Facebook