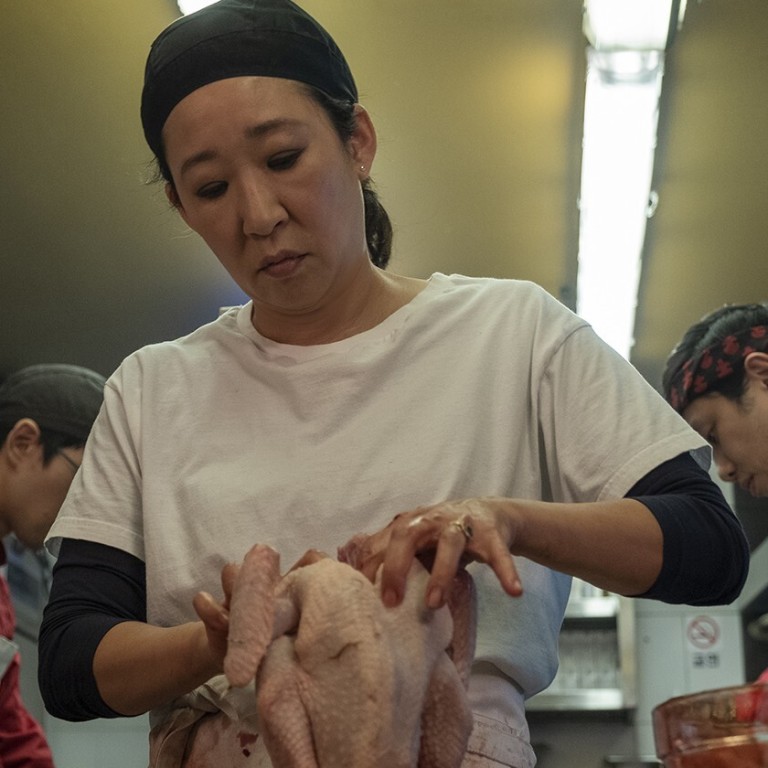 Grey's Anatomy, Killing Eve's Sandra Oh has big plans for future roles – ones that deal with Asian experiences
Canadian-born actress' award-winning role on Killing Eve changed the way she looks at her career, and pushed her to think more about issues of race in her work
'I'm trying to do something different here,' Oh says. 'I don't want to worry about people who might not understand about my experience'
Like many others in the Asian-American community, Sandra Oh was horrified in March when a mass shooter killed eight people – six of them Asian women – in targeted attacks across Atlanta, in the US state of Georgia. The murders came after a pandemic year marked by a sharp rise in anti-Asian hate incidents across the nation .
Mourning the tragedy from Pittsburgh, where she was filming the Netflix series The Chair, the Emmy-nominated actress found herself searching online for a place where she could stand in solidarity with the community. "I was just like, 'There has got to be a rally. I need to be with people'," Oh says.
"I had the day off and I was just searching, honestly, online in Pittsburgh. And then I got in touch with the Asian crew members. And I was like, "Why am I just reaching out to my Asian crew members?" So I put out an email to the entire crew and cast – 'Only if you want to join in'."
She hooked into a nearby
#StopAsianHate rally
and was moved to speak, leading fellow demonstrators in a chant that quickly went viral: "I am proud to be Asian. I belong here".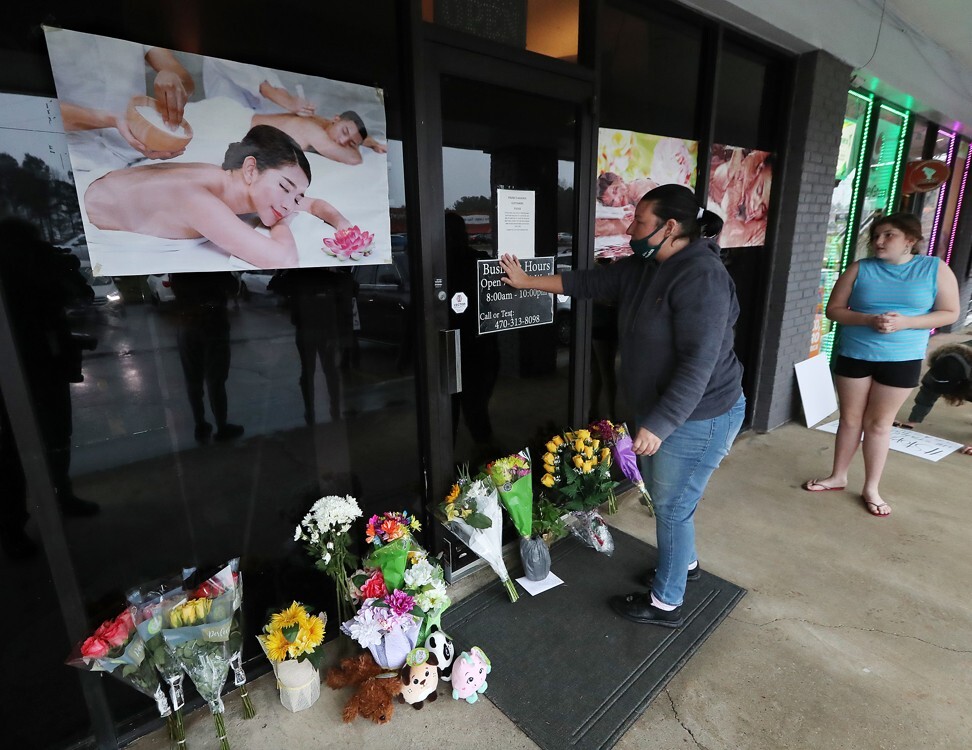 The film and television star found fame after she spent 10 years beaming into homes as Dr Cristina Yang on the medical drama Grey's Anatomy, but she has no plans on making a return as other former cast members have. "I left that show, my God, seven years ago, almost," she says. "I have moved on."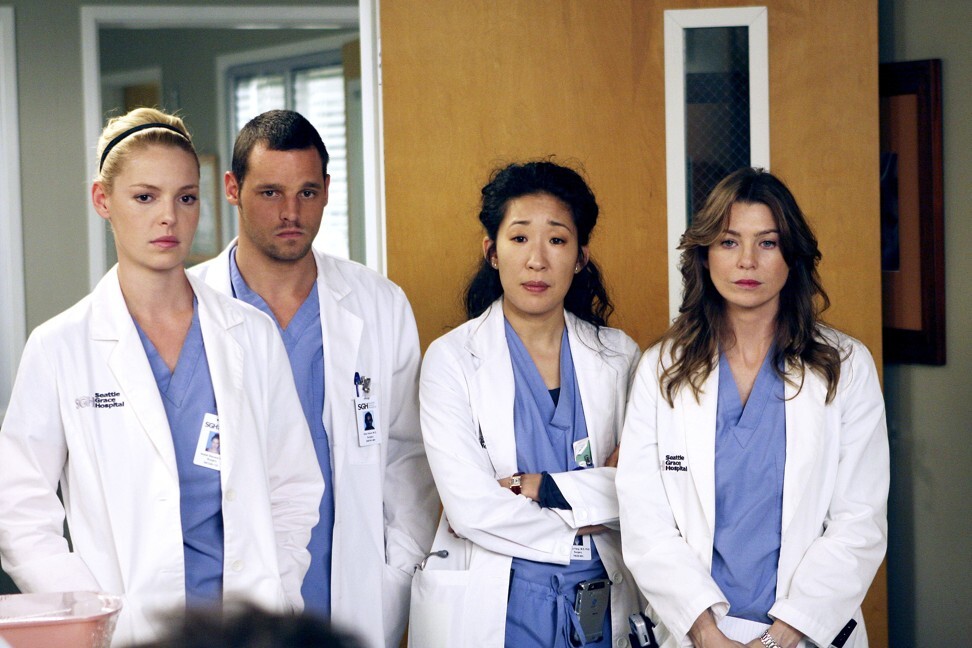 After famously quipping at the 2018 Emmys, "It's an honour just to be Asian", the Canadian-born Oh, who is also a US citizen, became a widely quoted emblem of community pride, and her line was emblazoned on T-shirts.
Asian community identity is not something Oh was surrounded with when she was young. She grew up as the child of Korean immigrants in a small Canadian town.
"All my friends were white," she says. "We went to a Korean church … church, church, church! And then I went to the National Theatre School [of Canada] – again, mostly all white."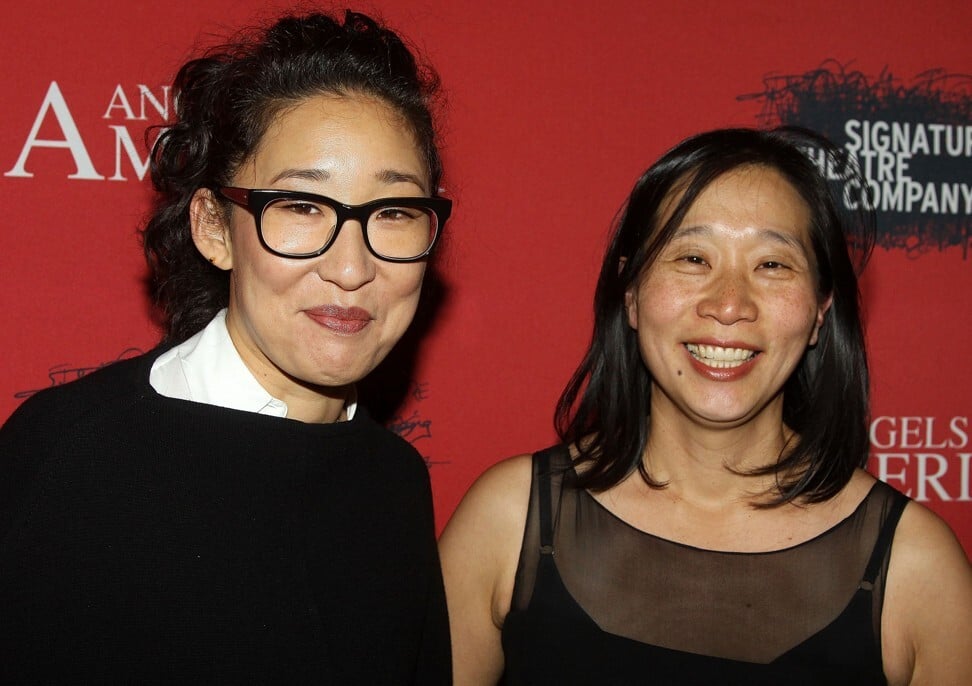 She didn't start to meet fellow Asian actors, writers or musicians until after she left school and she was in her early 20s.
"Honestly, I'm still unravelling that and trying to unravel it through my work," she says. "I had a very typical immigrant experience – I'll say a typical
Korean-American
, Korean-Canadian experience – where my parents came on the wave of the '60s and went into the professional class."
When Oh first began working as a professional actor, she had no plans to limit herself and work only with directors of a certain descent, religion or gender.
"I just wanted to work, when I'm talking about the beginning of my career, as everyone does," she remembers. "You just want to work. You want to work on the best projects possible. I will say for my career, most people that I've worked with have been women and have been people of colour, because that's who's hired me. So it's nice to have it continuing on."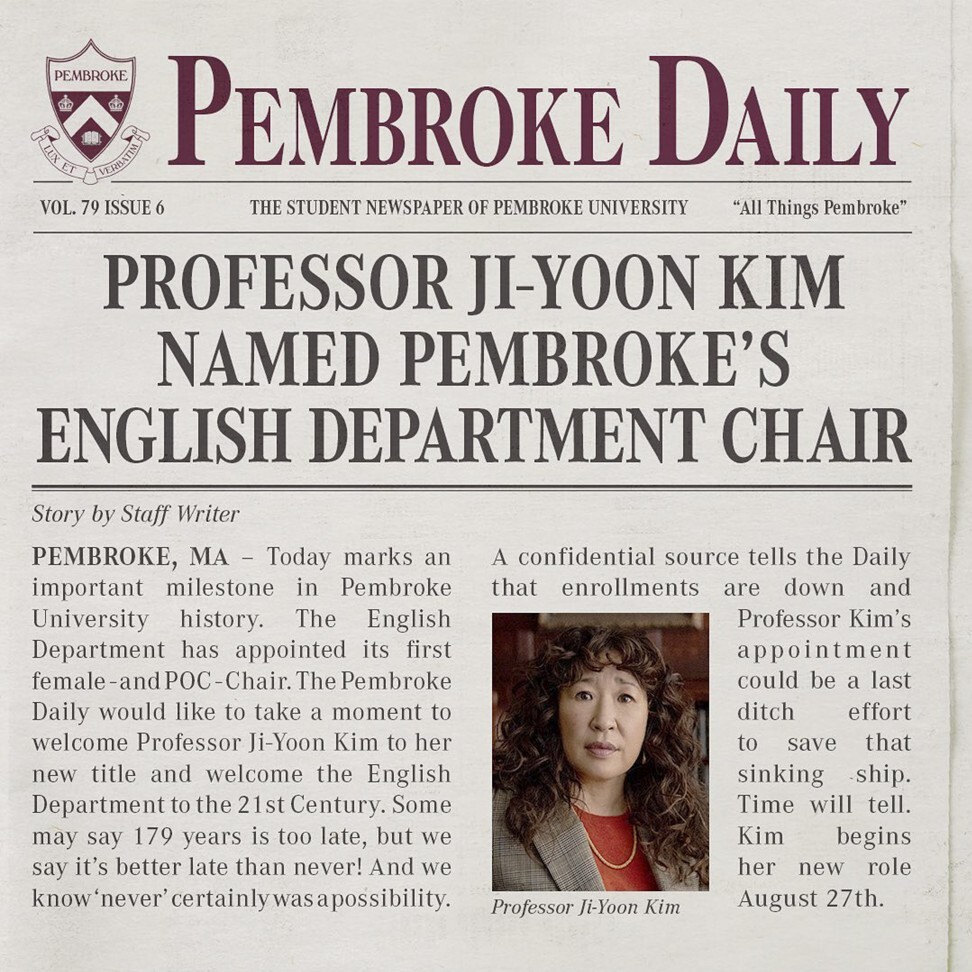 She adds that, early in her career, she connected with two key creatives, the Canadian filmmaker Mina Shum and the US playwright Diana Son, and she has performed in almost all their work for the past 20 years.
Now Oh is a household name, there is more work with a wider variety of artists. "I'm meeting new people, young women, young people who are now having the chance to be able to put their work up and work out and have reached out to me," she says. "But it's been a long time until I feel like I've really felt that change, and that's really only in the past couple of years."
As an actress of Asian descent, her early life in a largely white community and – more particularly – the
increasing racism of recent years
has inspired her to think about her identity, the identity of the nation where she was born and the one she lives in now.
She has recently worked on a podcast called Asian Enough about life as an Asian-American.
"What is it to be Asian enough?" she wonders. "Can I see the water that I'm swimming in? Can I awake to the thoughts and the influences and the belief systems that I've been swimming in for my entire life? I've spent a lot of time thinking and being in that space."
Oh recently finished working on a psychological horror called Umma, written and directed by Iris Shim, and a series for Netflix called The Chair by actress Amanda Peet. In this drama, Oh plays the chair of an English department, an academic called Kim Ji-yoon.
"I was ecstatic when Amanda Peet gave me this script and I had a Korean name," she remembers. "It was very deep for me to receive this script. To have a Korean name is very important, just in the way of normalising things. It's nice to be able to hear a name that you might not be familiar with, but all the other characters are saying my name, and saying my name correctly."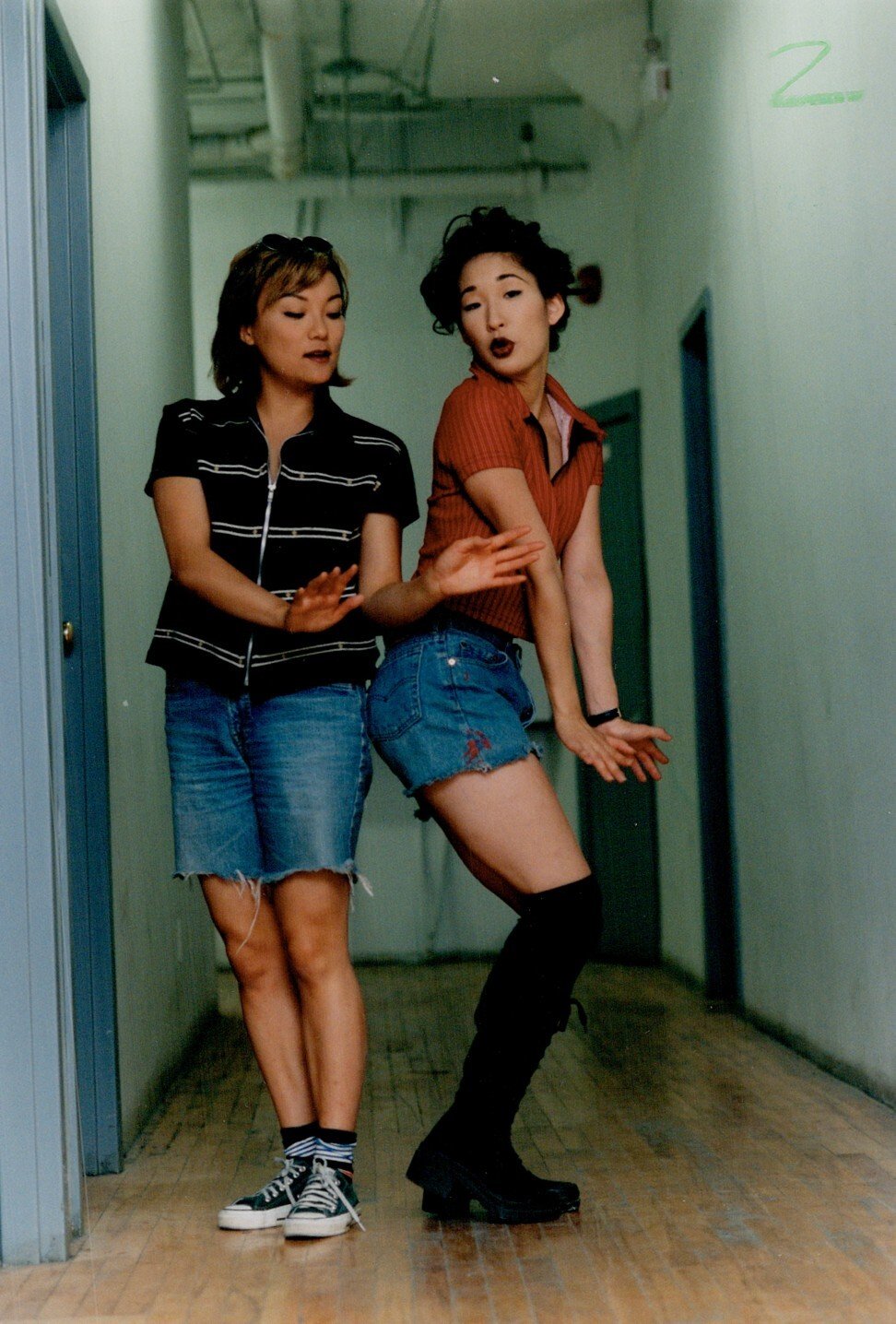 Lee Ji-yong plays her father in the series and Oh asked Peet to leave all his dialogue in his native language, Korean, because she could understand what he was saying and it was more comfortable for him. Oh's character also has a daughter who doesn't speak Korean. Ethnicity and race and upbringing were all woven into the dramatic narrative of the series, themes that have too often been ignored or swept to one side.
"My daughter is not of the same race, and my father is speaking Korean to me," Oh says. "I'm trying to speak in English to my daughter. My character is caught in the middle, in all aspects in this show. And I felt something really special going on, in having an argument with my dad in Korean and English, and then having to speak to my child in English but having her also understand Korean, and trying to bring the elements of her ethnicity into it."
Oh saw The Chair as a story she wanted to tell, the idea of speaking a language other than English to parents, then bridging the language gap from parents to children to grandchildren.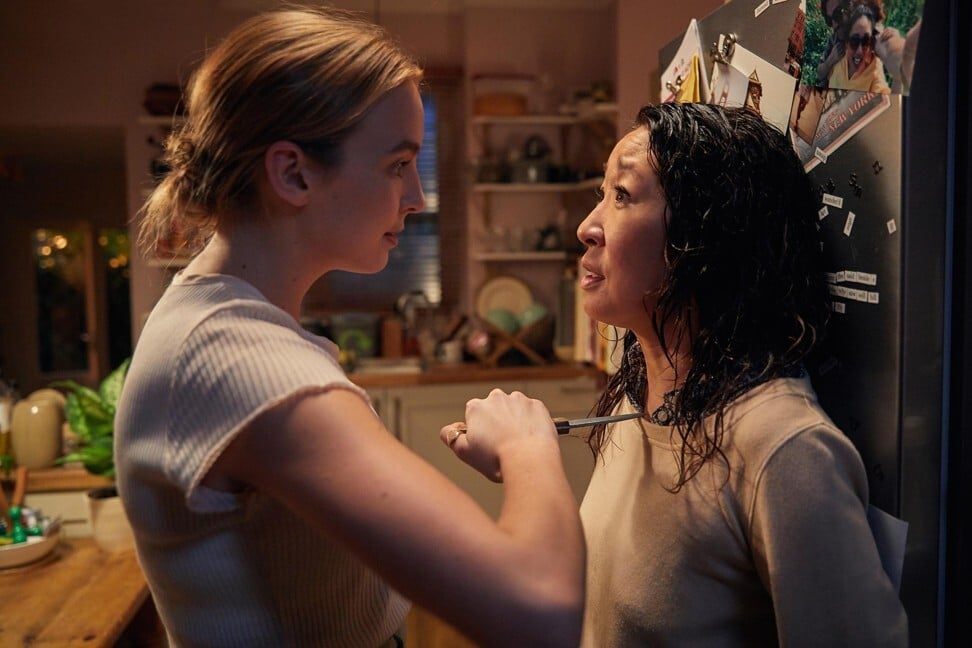 "I don't want to worry about people who might not understand about my experience," she says. "I am only concerned with people who are interested in this experience. There are enough Marvel movies out there. I'm trying to do something different here. So you don't have to speak Korean, but if you know what it is to be in that place of being squeezed at all ends, and also being a single mum, hopefully you would enjoy The Chair."
Oh had great success with Killing Eve, the British comedy-thriller that debuted in 2018, and she even pitched her own ideas for season three of the popular series. In her scenario, her character Eve is on a moped in a nation like Cambodia, and she is hiding from unknown enemies, using spy craft and various other strategies. The producers liked her thinking and included the ideas in the forthcoming series.
Killing Eve changed the way Oh looks at her career, and pushed her to think more about issues of racial identity in her work.
"I am now only interested in pieces that are specifically dealing with Asian experiences," she says. "Not in a heavy-handed way, but in a way that considers it."