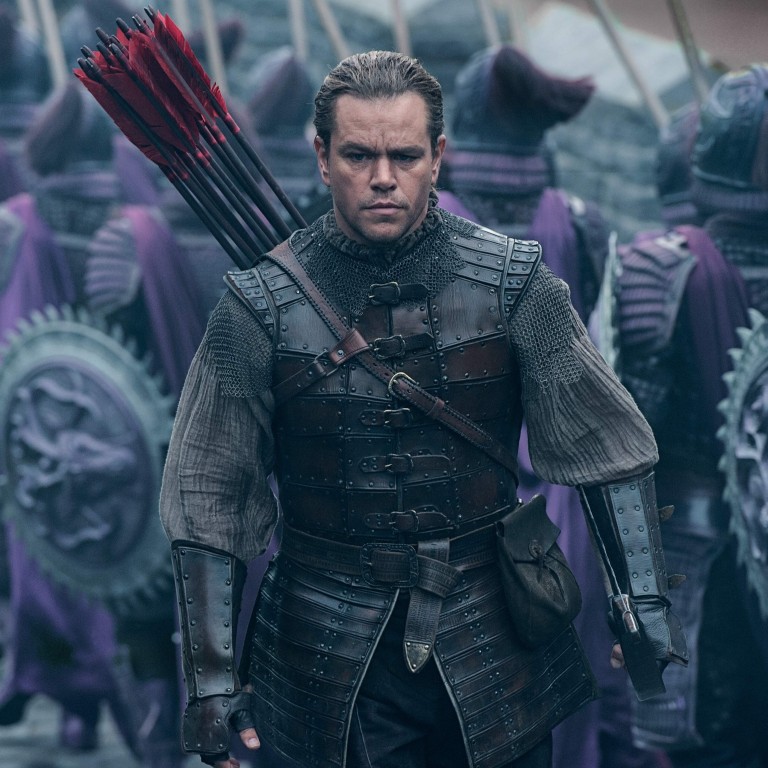 Zhang Yimou's fantasy movie The Great Wall with Matt Damon – a great fail for the China-US co-production model
The most expensive film ever shot on Chinese soil, it lost US$75 million worldwide, was panned by critics and accused of propagating the white saviour myth
This was a culture clash of the worst kind – rather than an exciting blend of East meets West, it looks more like two different films shoved violently together
Like the structure from which it takes its name, the 2016 Chinese-American co-production
The Great Wall
seemed too big to fail. Directed by Zhang Yimou (
Hero
) and starring
Matt Damon
,
Andy Lau Tak-wah
and
Jing Tian
, it was the most expensive film ever shot on Chinese soil, an action-packed epic designed to echo the success of large-canvas fantasies like
Lord of the Rings
.
What could possibly go wrong? In short, everything.
The film lost US$75 million worldwide, was panned by critics and accused of propagating the white saviour myth, and set Chinese-American cinematic relations back by years. Even its defenders damned it with faint praise, with AV Club critic Ignatiy Vishnevetsky calling it "stupidly awesome", although perhaps he meant those words the other way round.
Set in the 11th century, the film follows European mercenaries William Garin (a miscast Damon) and Pero Tovar (Pedro Pascal, later to star in The Mandalorian) across China on a mission for gunpowder. After being attacked by the Tao Tai, a species of ancient reptilian aliens, they stumble – yes, really – upon the wall, a structure so huge it was once thought to be visible from space.
Here they're captured by the Nameless Order, an army lead by Commander Lin (Jing) and tasked with protecting the country from the Tao Tai. Mostly this involves endless battle scenes that are high on colour but low on coherence, with the aliens resembling a herd of green wildebeest swarming unconvincingly across the screen.
Indeed, throughout the film, the CGI is so poor that everything looks fake, including the wall itself. Turns out it was – the production was denied permission to film there – giving the whole enterprise a weightless, pointless feel. Think the Battle of Helm's Not Very Deep, to borrow from J.R.R. Tolkien.
Rather than an exciting blend of East meets West, the impression is of two different films shoved violently together. With six credited writers – none of them Chinese – the screenplay is a mess. When Jing and his troops aren't fighting they're talking about fighting, which doesn't leave any room for character development.
Meanwhile, Garin and Tovar trade in buddy-buddy movie clichés and script-doctored in-jokes. "I've been left for dead twice, it was bad luck," remarks Garin. "For whom?" asks Tovar. "The people who left me." It's only when you realise they're referring to Damon's hits The Martian and Interstellar that it becomes clear how little anyone cares about undercutting the reality of the story.
However, the biggest problems aren't artistic but conceptual. While the casting of Damon – one of the biggest movie stars in the Western world – must have seemed like a good idea, in practice it looks a lot like "Last Samurai syndrome".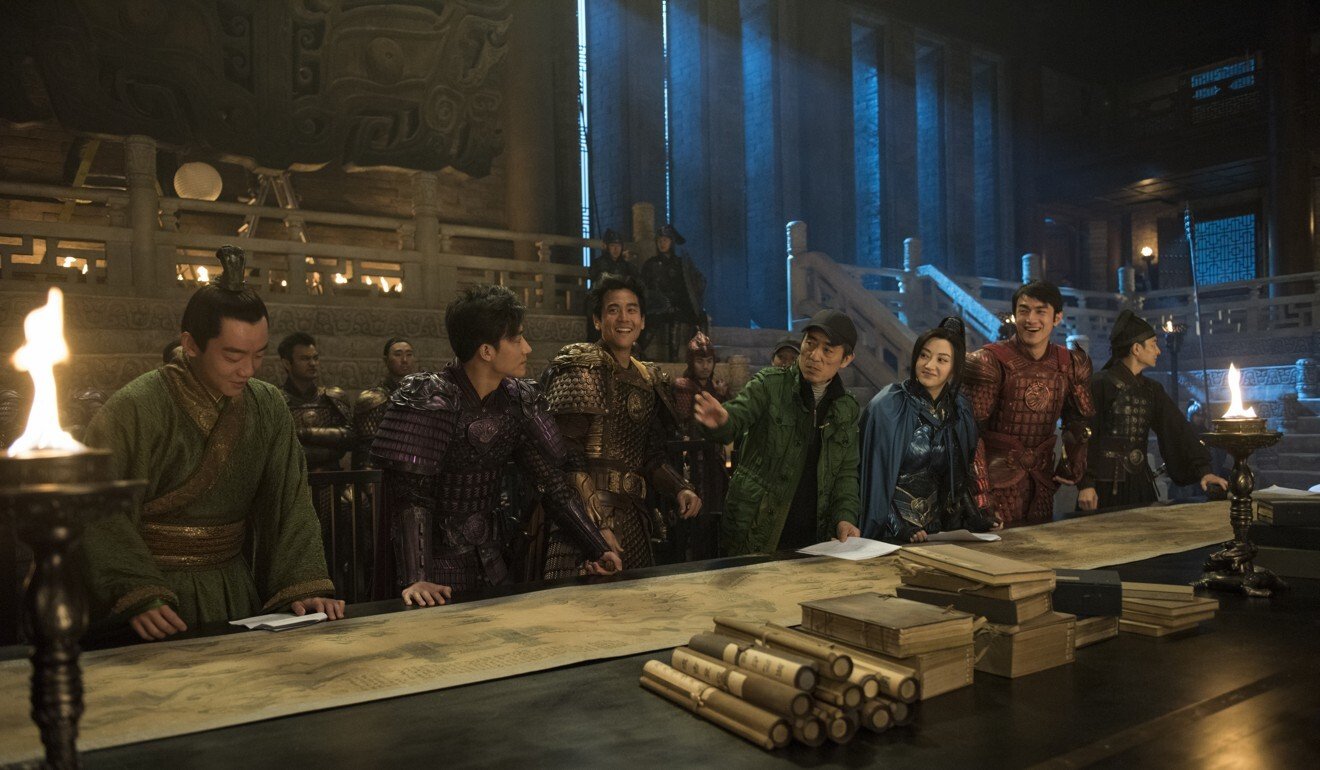 As
Crazy Rich Asians
star Constance Wu
tweeted: "We have to stop perpetuating the racist myth that only a white man can save the world." In response to the tagline, "One of mankind's greatest wonders. 1700 years to build. 5500 miles long. What were they trying to keep out?", one wag suggested the answer must be Asian actors.
Clearly sick of the adverse publicity, Zhang told Entertainment Weekly: "In many ways The Great Wall is the opposite of what is being suggested. For the first time, a film deeply rooted in Chinese culture, with one of the largest Chinese casts ever assembled, is being made at tent-pole scale for a world audience. I believe that is a trend that should be embraced by our industry."
But therein lies the problem. After 103 painful minutes, it becomes apparent that, no matter how much money and talent they threw at it, The Great Wall could never have worked, because it had to carry the hopes of the entire Chinese film industry on its back.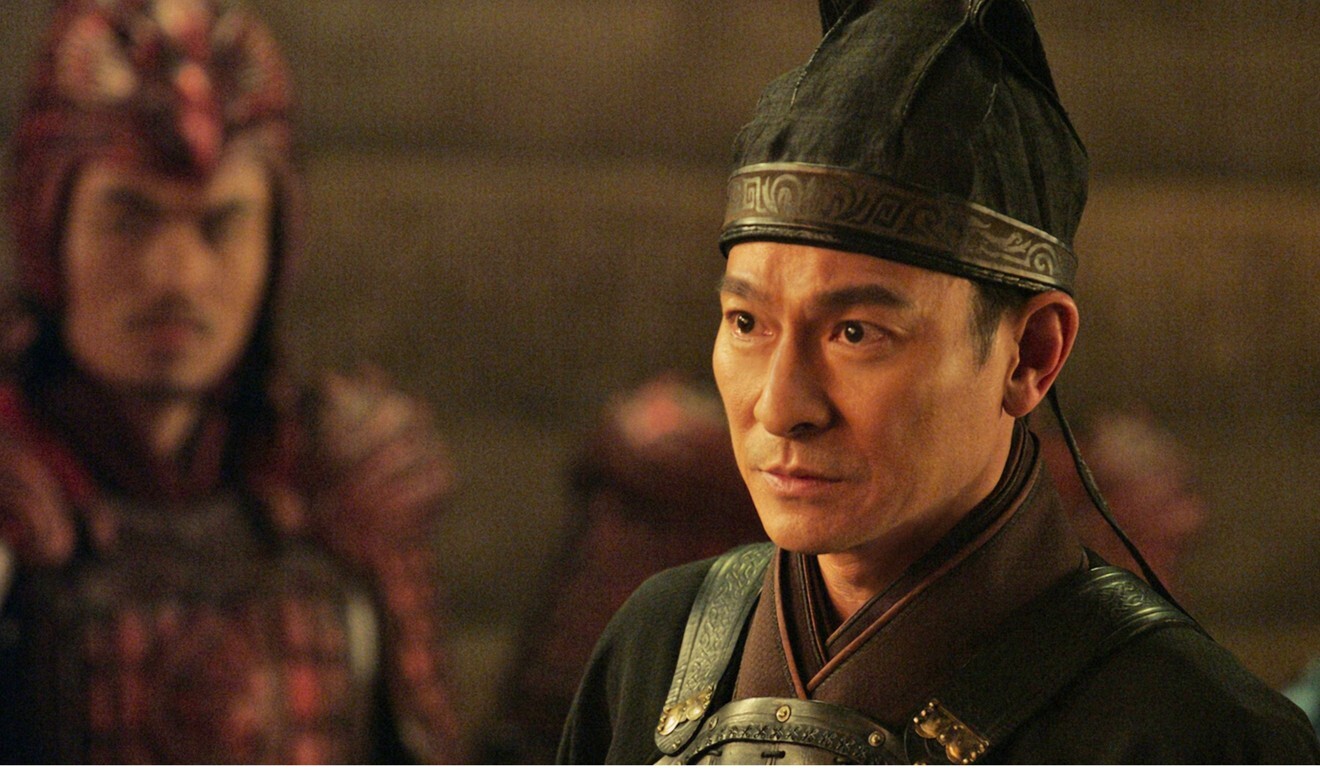 Instead of being too big to fail, it was simply too unwieldy to succeed.
Want more articles like this? Follow SCMP Film on Facebook
This article appeared in the South China Morning Post print edition as: How China-US co-production The Great Wall came tumbling down