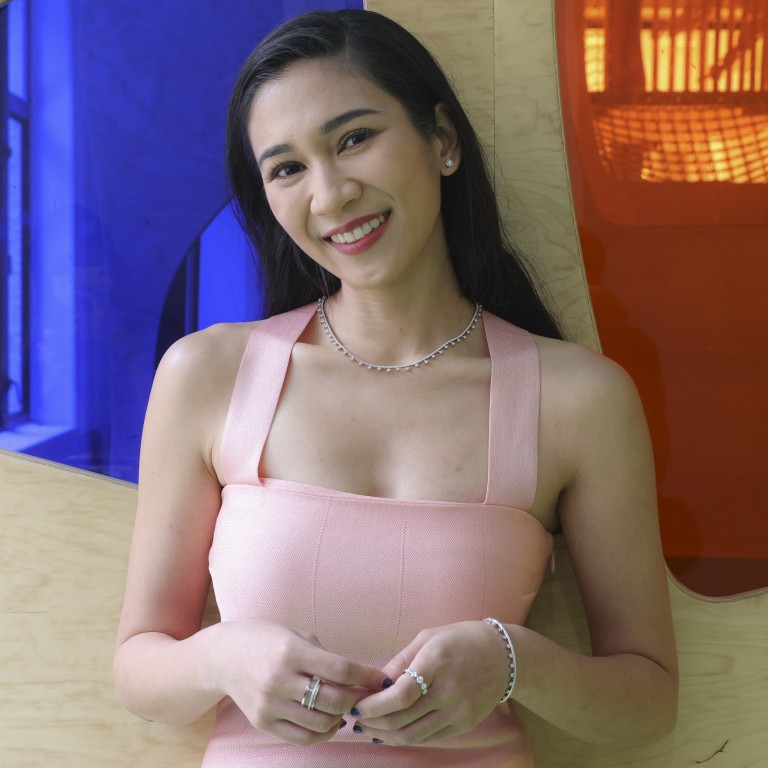 Former Hong Kong Disney princess ready to sing again at a sold-out concert of show tunes from Miss Saigon, Les Misérables and more
In 2010, Crisel Consunji left her Hong Kong Disneyland job and embraced a life and career off the stage, until friends convinced her to answer a casting call
Her role as a Filipino domestic helper in film Still Human reignited her passion for performing – on June 12, she will headline a sold-out show tunes concert
For three years, Crisel Consunji was a Dreams Come True-singing princess, entertaining tens of thousands of visitors to Hong Kong Disneyland every day.
In 2010, heeding her parents' advice, the Philippine-born performer left the theme park to become an early childhood educator. With a fulfilling career, and having co-founded a holistic education centre with her husband in 2015, she was content to stay out of the limelight.
For a while, anyway.
"I started acting on stage from the age of 10, when I joined [theatre company] Repertory Philippines in Manila," the now 37-year-old says in a foam-tiled playroom and coffee lounge in Wan Chai on Hong Kong Island that is teeming with toddlers. "Then, answering an audition for Disney, I had the chance to work outside the Philippines for the first time and I loved it.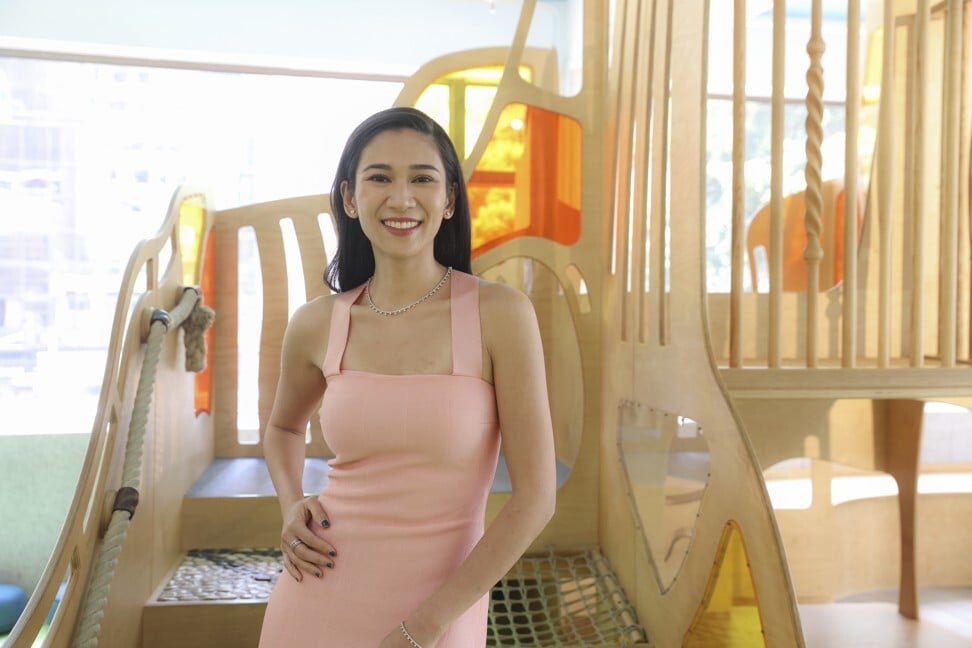 "But I never believed that it was really viable for me to pursue a long-term career in the arts. I told myself I would have to sacrifice too much just to wait for a chance to perform."
Four years ago, after a casting call that friends convinced her to answer, she was picked to play Evelyn Santos, a domestic helper looking after a depressed paraplegic (played by veteran actor
Anthony Wong Chau-sang
) in a public housing estate in the Hong Kong film
Still Human
.
Her captivating performance won her the best new performer award at the 2019 Hong Kong Film Awards and a best actress nomination.
The role was meant to be a one-off – a side project squeezed into her busy schedule running her business, Baumhaus, and finishing a master's degree at the
Education University
of Hong Kong. She had, after all, already waved goodbye to her dreams of fame and fortune.
"I felt that, as someone who had the opportunity to hear the stories of migrant workers while doing community work, I had a responsibility to share them in a manner that valued the inherent dignity and integrity of these women. I wanted to represent them as real people, not caricatures," she says.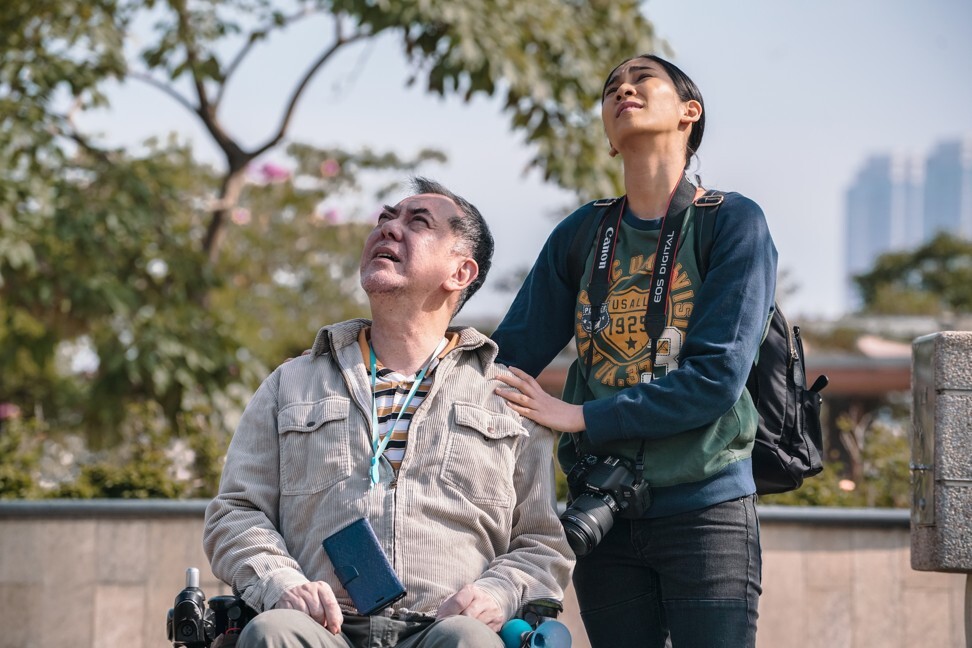 What she was not expecting was for the experience to reignite her passion for performing – something that, growing up, sustained her through school during the day and rehearsals and shows in the evenings and at weekends. "After the film I cried a lot, because it was hard to accept that something I said I was done with was something I was not done with," Consunji says.
That is why she is taking to the stage again, 11 years after leaving Disney. On June 12, the diva inside will let rip in "A Night at the Musicals", a sold-out City Chamber Orchestra of Hong Kong (CCOHK) concert. The programme, full of show tunes from the likes of My Fair Lady, West Side Story, Miss Saigon and Les Misérables, will also feature songs from Wild, a musical by CCOHK that will premiere in 2022. Consunji will be accompanied on stage by Raymond Young Lap-moon (a former permanent secretary for home affairs in the Hong Kong government) and former television actress Corinna Cheng.
How Consunji ended up as the headliner is not so much a fairy tale as it is a Covid-19 tale. The CCOHK had been preparing the concert with Lisa Jane Kelsey, a singer in London's West End theatre district, in mind, and Consunji was to join her in a number of duets. The concert was postponed twice
because of the pandemic
and, in April, artistic director Leanne Nicholls gave up on flying Kelsey over and asked Consunji if she was ready to take over.
"I told Leanne early on that I would be ready if she needed me. I am always ready. I have never stopped training. So, of course, I told her yes," she says.
Effortlessly, she gives a mellifluous demonstration of how she has thought long and hard about the phrasing and stresses of the tunes. "Musicals may seem easy but they are not. Everyone has an idea of how it ought to be sung, and it is hard not to just copy the versions that you have heard so many times," she says.
She has been relearning the pieces and talking them over with the singing teacher she has had for half her life. "He is in the Philippines, so we have classes on
Skype
. He has reminded me to look at the notes and phrasing as they were written, to stay conscious of what I am doing instead of going into autopilot," she says.
Given the chance, Consunji would like to continue performing – but on her own terms.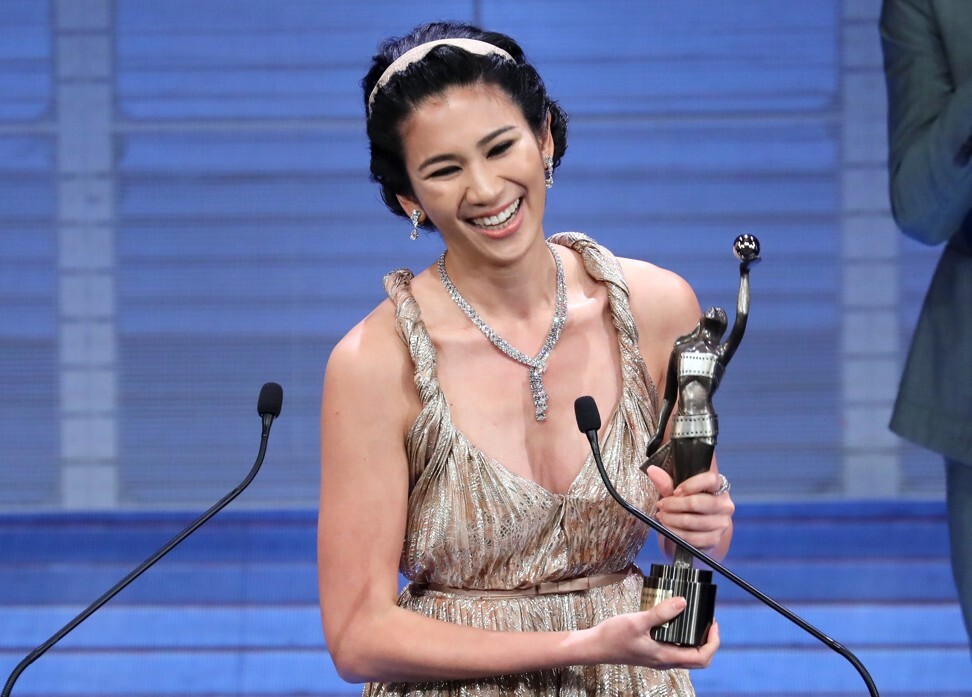 Since appearing in Still Human, she been approached to take on other film and television roles. However, save for one part in a ViuTV series in 2020 as a teacher married (as she is in real life) to a Western expatriate in Hong Kong, they have all been to play a Filipino domestic helper.
"I am proud of the role I played in Still Human and the women that the role represented, but it is counterproductive to be typecast. If I ask a director if there's anything else I can do for you, the answer should be yes," she says.
For now, she is simply looking forward to the upcoming concert. "I am not someone who says I want to be a star. I just love this, and if it matches what people want, then I would love to sing for them," Consunji says.
This article appeared in the South China Morning Post print edition as: Former Disney princess finds Pull of the stage irresistible