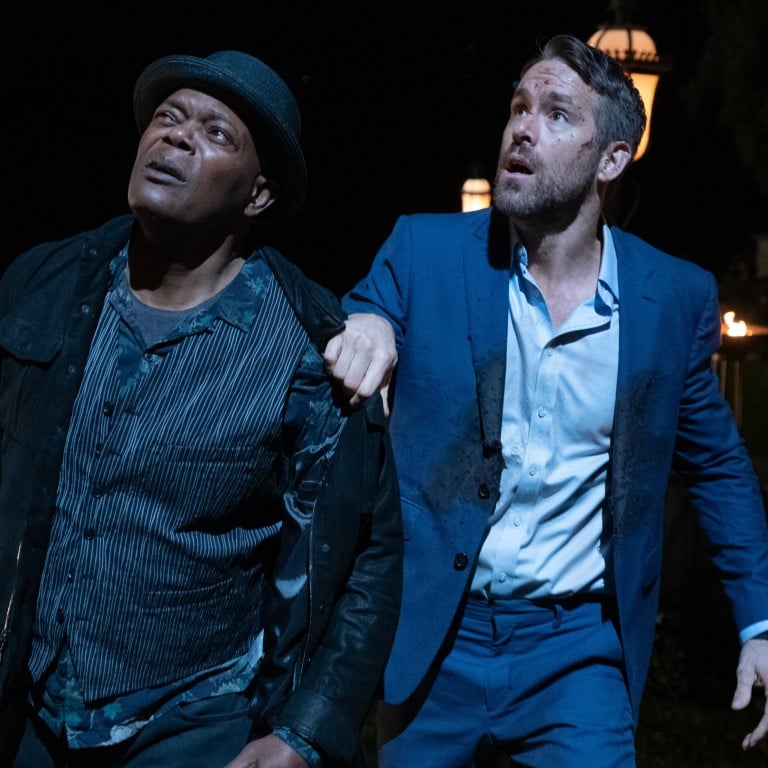 Review
The Hitman's Wife's Bodyguard movie review: Ryan Reynolds, Salma Hayek and Samuel L. Jackson reunite for action comedy sequel
Ryan Reynolds' soft-centred bodyguard returns, who this time has to rescue Samuel L. Jackson's assassin from a mobster and his armed goons
Salma Hayek has a bigger role here than the original, and she makes the most of her potty-mouthed, sexed-up character
3.5/5 stars
"I'm a bodyguard without a license. That's like a belly dancer without a torso," squawks Ryan Reynolds' soft-centred Michael Bryce at the outset of Patrick Hughes' lively sequel to his own 2017 movie, The Hitman's Bodyguard. That earlier film was a hit-and-miss action-comedy that saw Bryce chaotically escort Samuel L. Jackson's assassin Darius Kincaid to The Hague to take down Gary Oldman's Belarusian dictator.
When Hughes' follow-up starts, Bryce is no longer licensed to guard, which has been causing him nightmares. After some deep therapy, he takes a sabbatical on the Italian island of Capri – no guns, no guarding. But no sooner is he relaxing than the bullets are flying, and Kincaid's firecracker of a wife Sonia (Salma Hayek) is imploring him to help her rescue Darius from a mobster and his armed goons.
As you might guess from a title like The Hitman's Wife's Bodyguard, Hayek has a bigger role here than the original, and she makes the most of her potty-mouthed, sexed-up, scenery-chewing character. The hare-brained script has Bryce and the Kincaids running around Europe (again), this time at Interpol's behest, as they become embroiled in a plot to stop Aristotle Papadopoulos, a wealthy Greek terrorist looking to destroy Europe's power network as revenge for the EU imposing strict financial sanctions on his home nation.
Playing the villainous Aristotle is Antonio Banderas, who slithers his way across the screen in loafers and no socks, looking "like Liberace", according to Bryce. His casting is a nice touch, reuniting the Spanish actor with Hayek (following their turns together in Desperado and Puss in Boots). There's also a delicious extended cameo from Morgan Freeman, though it'd be unfair to spoil it here.
Largely, it's the Reynolds-Hayek-Jackson show, and this high-energy combo is frequently hilarious, all three bouncing off each other splendidly. Reynolds has a ball as the neurotic bodyguard, who takes more punishment than Tyson Fury's punching bag, whether he's being mowed down by Sonia's car or bounced around the back of a van whilst zonked on lithium.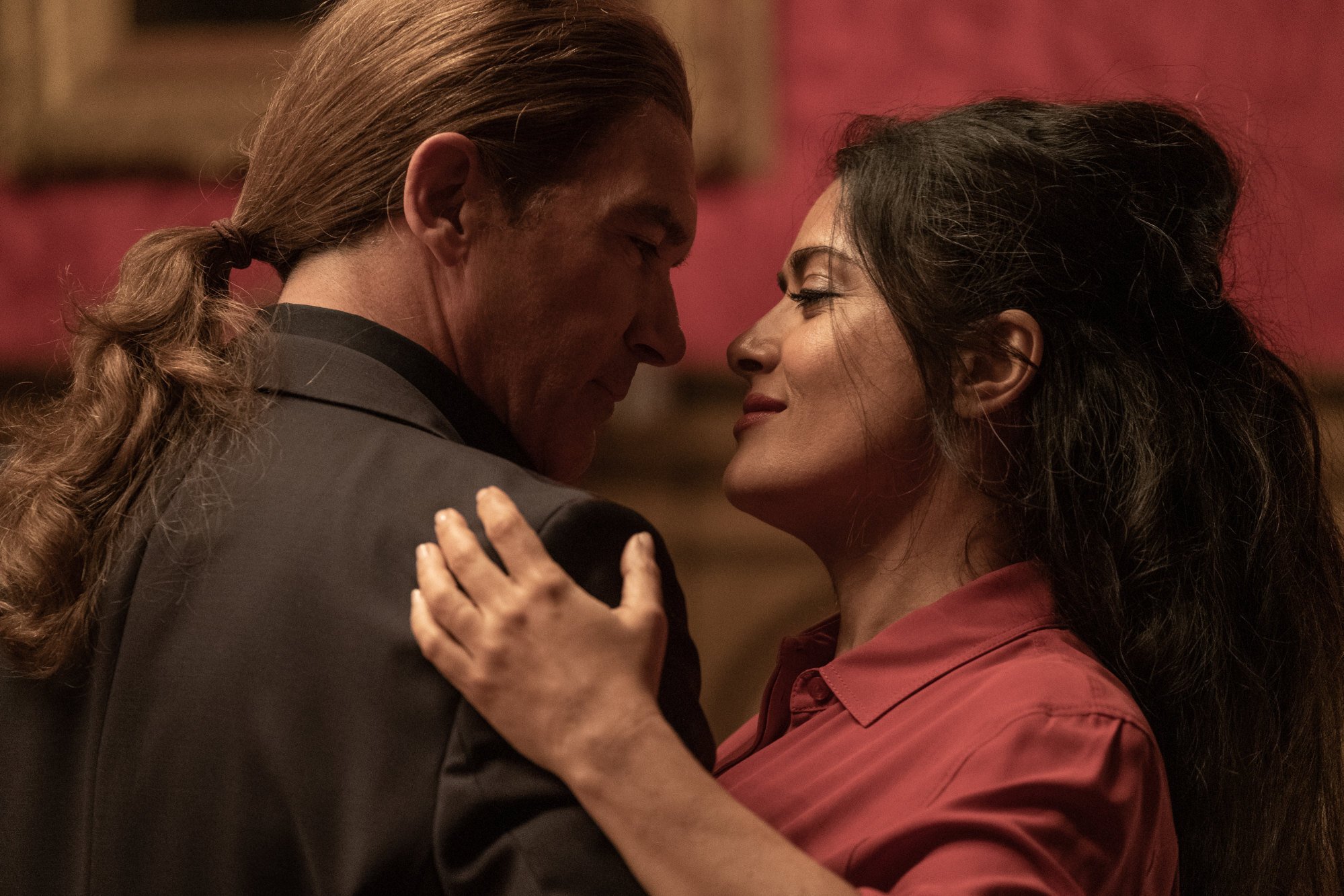 Hughes is not exactly a subtle director – he delights in blowing up cars, bridges and buildings like an Aussie Michael Bay – but he knows how to tap a funny bone, like when the Kincaids are reunited; the scene is cut to Lionel Richie's classic ballad Hello and filmed in slow-mo. As dumb and throwaway as it feels, it's a fun-filled improvement on the original – like an A-List Looney Tunes cartoon that revels in its own high-octane wham-bam violence.
Want more articles like this? Follow
SCMP Film
on Facebook