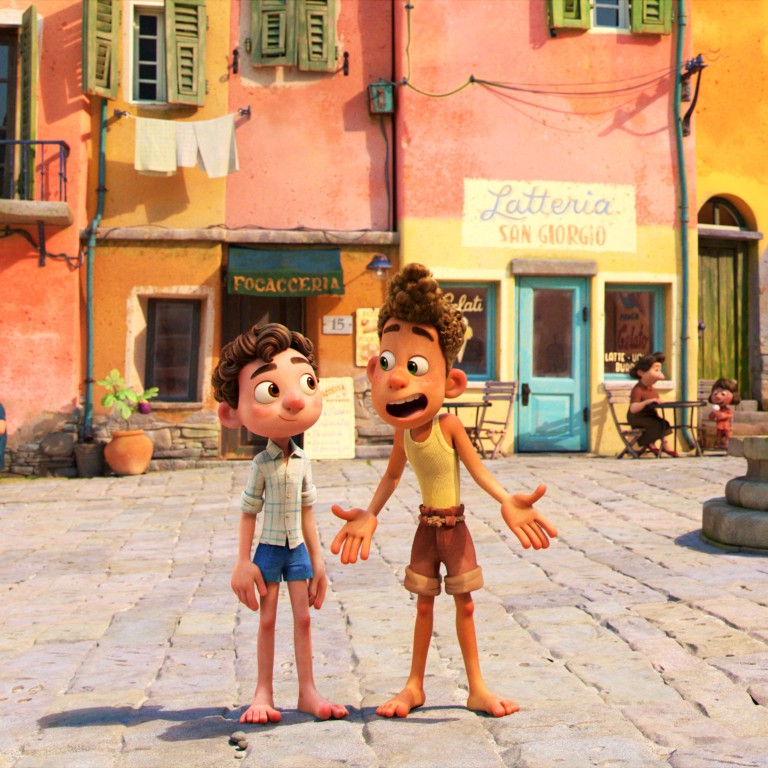 Review
Luca movie review: Pixar's Italy-set coming-of-age comedy pictures sea monsters taking on human form
Set on the Italian Riviera in the 1950s and 1960s, Luca tells the story of two boys who are sea monsters in disguise
They visit a scenic town and enter a triathlon, hoping to win a Vespa and travel the world
3.5/5 stars
Animation giant Pixar is always at its best in the realm of the offbeat. The house tethered to balloons that floats away in
Up
, say, or
the regimented afterlife of the recent
Soul
. The latest effort,
Luca
, comes with another off-kilter conceit – that sea monsters living in the ocean depths can take on human form on dry land.
It's this idea that allows the inquisitive aquatic teenager Luca (voiced by Jacob Tremblay) to visit the Italian Riviera town of Portorosso (a fictional nod to
Studio Ghibli
's 1992 anime
Porco Rosso
). Encouraged by his new fishy friend Alberto (Jack Dylan Grazer), Luca learns about the world above – the sky, the sun, and "human stuff", like gramophones and the awe-inspiring Vespa scooter.
Directed by Enrico Casarosa, Luca is a quaint coming-of-ager that burns with nostalgia for 1950s and '60s Italy. One of the most beautiful scenes is when Luca and Alberto first arrive in Portorosso's town square, with its trattorias, ice cream shops, Italian grandmas and sun-kissed children scoffing watermelons on their balconies.
Ignoring the fact that the townspeople are terrified of creatures from the deep, Luca and Alberto befriend Giulia (Emma Berman), a young girl who has no idea that her new chums are secret sea monsters. They soon get embroiled in a town triathlon called the Portorosso Cup, which requires contestants to swim, cycle and, most amusingly, gobble up a big bowl of pasta.
Giulia is desperate to beat the town's five-time champion and local bully, Ercole (Saverio Raimondo), while Alberto and Luca want to win the cash prize to buy a Vespa and travel the world. But with Luca's parents (Maya Rudolph, Jim Gaffigan) desperately worried about his disappearance from the ocean, and their real identities never far from being exposed, the path to victory is by no means assured.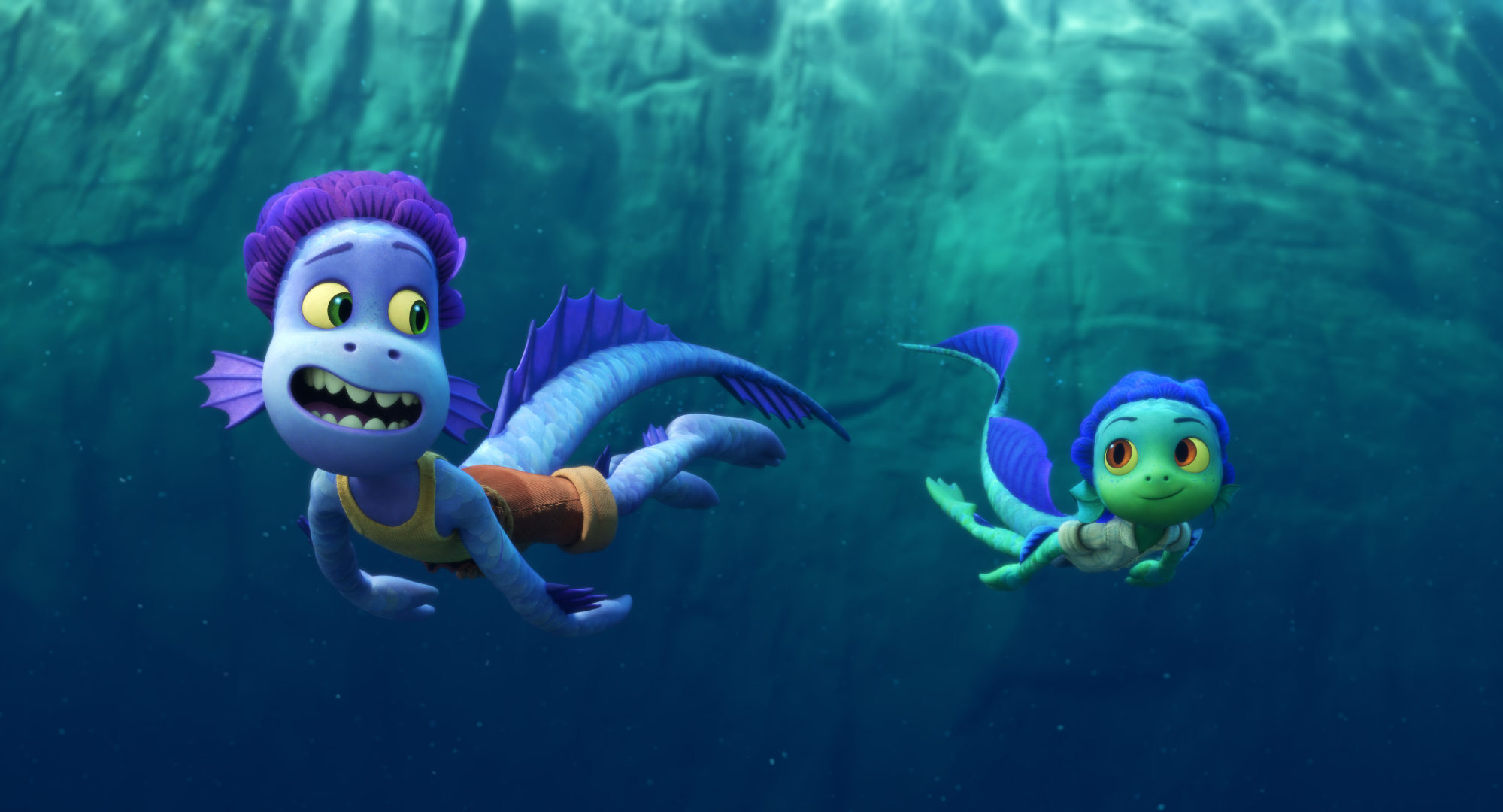 While it largely takes place above water, Luca does return Pixar's animators to the world of one of its greatest triumphs – the marine life of Finding Nemo. Yet again, the animation is mesmerising. There are surreal touches too, like Luca's oddball Uncle Ugo (Sacha Baron Cohen), who threatens to take his relative down to the ocean's bottom to stop him fantasising about the life above.
Ultimately, the film never quite transcends into the five-star Pixar magic that we have come to expect from the company. But Luca is still a hugely pleasurable film to spend time with; at times, it's as rejuvenating as luxuriating in the Mediterranean sunshine.
Want more articles like this? Follow SCMP Film on Facebook