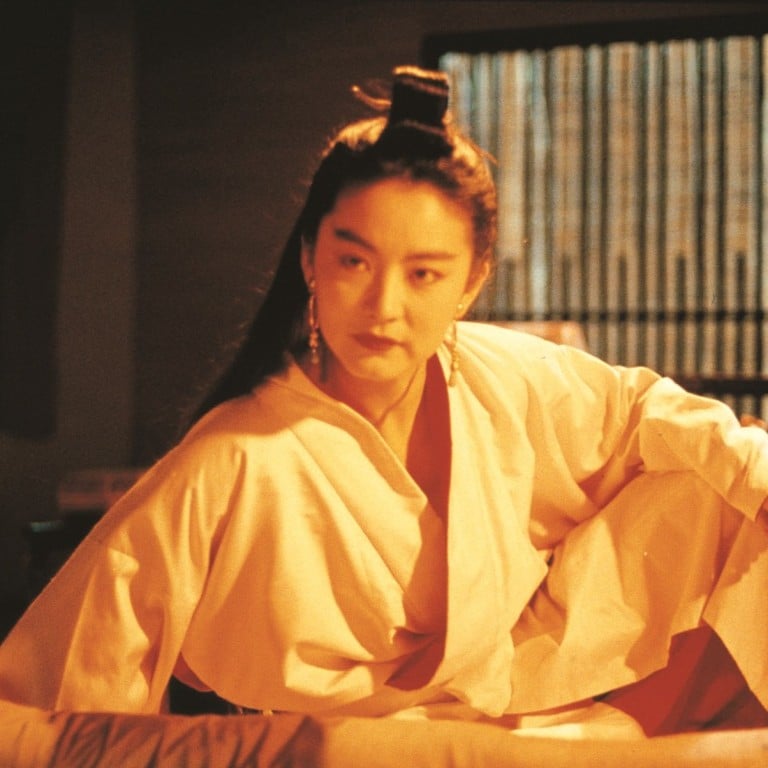 Starring Jet Li and with a transsexual theme, Swordsman II was a smash hit that launched a wave of martial arts films with gender-fluid characters
Brigitte Lin plays a man who castrates himself to gain unbeatable powers, falls in love with Jet Li's male lead and has a fling with a female subordinate
Her transsexual sorceress role permeated Hong Kong culture, and Lin said the film's success showed Hong Kong audiences to be more open-minded than was thought
Directed by
Ching Siu-tung
and produced by
Tsui Hark
in 1992,
Swordsman II
is one of the most influential wuxia films of all time. The movie was a box-office smash, it redefined the career of Brigitte Lin Ching-hsia, and launched a wave of martial arts films featuring gender-fluid characters.
Lin's
role as a transsexual sorceress
even permeated Hong Kong popular culture, with thinly disguised copies of her/him popping up in television shows and advertisements.
"[Swordsman II is] an even more unconstrained film than its prequel," wrote a local critic in 1992. "Bravura and exaggeration would be modest words to describe its animation and comic-strip swordplay and kung fu sequences."
"The film was a great hit and spawned a host of imitators who went to further derangement, to the point that Hong Kong cinema today is studded with gravity-defying and literally explosive swordsmen. But it is Lin's Asia the Invincible (Dongfan Bubai) who really put people on their knees," the critic wrote.
The story features
Jet Li Lianjie
as Ling, a wandering swordsman who, with his compatriot "Kiddo" (former Miss Hong Kong Michelle Reis), comes to the aid of what's left of the Sun and Moon sect, headed by Ying-ying (Rosamund Kwan Chi-lam), many of whose members have defected to follow Asia the Invincible (Lin), a man who has castrated himself to unlock the power of the secret Sunflower Scroll which will give him unbeatable powers.
Asia The Invincible takes on feminine qualities – Lin's voice was dubbed by a man on the Cantonese soundtrack to heighten the gender confusion – and falls in love with male hero Ling while also having an affair with female subordinate Cici (Candace Yu On-on).
"The figure of the eunuch as a typical martial arts villain of new school martial arts movies is transformed into a beautiful mutating spider woman with the power to spin webs from her fingertips to trap and disempower her enemies," writes historian Stephen Teo with his customary eloquence.
"The spider woman is transformed into a tyrant seeking dominance over the world of the jiang hu, but because she falls in love with the hero, finally dies a martyr for love."
Tsui met Cha in 1989, when he wanted to adapt the latter's
The Legend of the Condor Heroes
(filmed previously by
Chang Cheh
and later used by
Wong Kar-wai
as the foundation for
Ashes of Time

).
Tsui has said this is the novel that made him interested in martial arts, although Cha suggested he adapt his
Fox Volant of the Snowy Mountains
instead. Some reports suggest the
Swordsmen
films were intended as a practise run for a Tsui film of
Legend of the Condor Heroes
.
Cha apparently objected to Tsui's decision to cast Lin, as he felt the character of Asia should be played by a man posing as a woman, as is common in Beijing opera. Although the two remained friends until Cha's death in 2018, it's said the novelist refused to allow Tsui to adapt any more of his works after the three Swordsman films.
The character of Asia the Invincible only appears in one chapter of Cha's vast novel, although she/he does resonate through the book. Cha described Asia as "wearing a pink shift dress, holding an embroidery frame in his left hand, and an embroidery needle in his right hand". A flying needle and thread are Asia's primary weapons, something accentuated to a maniacal degree in Swordsman III: The East is Red.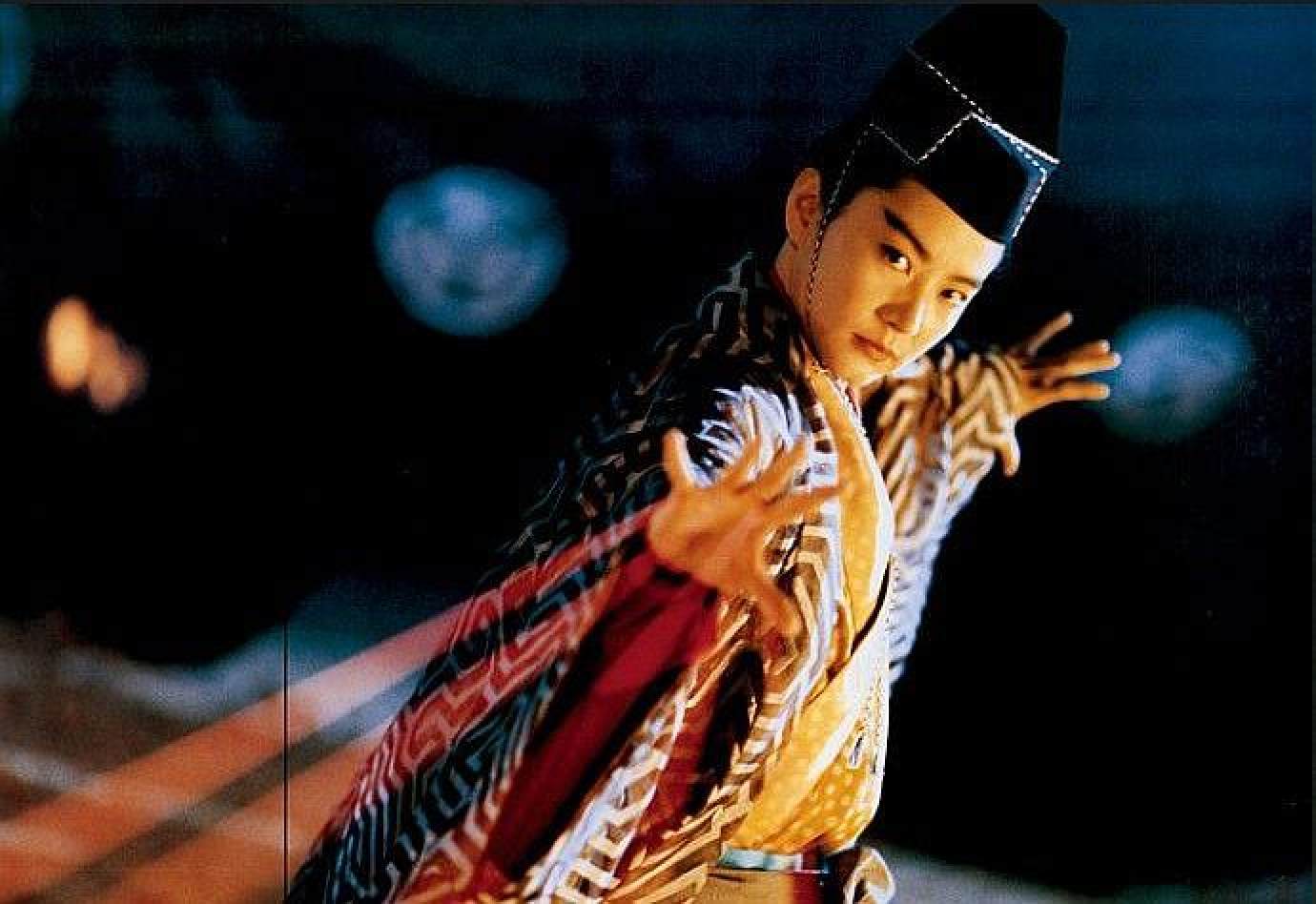 Tsui has never directly addressed his decision to focus on a transsexual theme, which was unusual in Hong Kong cinema in 1992 although effeminate cross-dressers had been portrayed negatively in some earlier martial arts films. The idea of a gender-bending character was not without precedent for Tsui, as he had already portrayed Lin posing as a man in Peking opera Blues.
"Maybe it's something to do with what we all went through in the 1960s," Tsui told Stanley Kwan Kam-pang in 1996 for Kwan's Yin/Yang: Gender in Chinese Cinema documentary. .
"There were so many movements – gay rights, the women's movement, black civil rights, everyone was fighting their own corner, and fighting for their own rights. Some films are touching not because they are gay, but because of their belief in humanity. Everyone has the right to be what they want."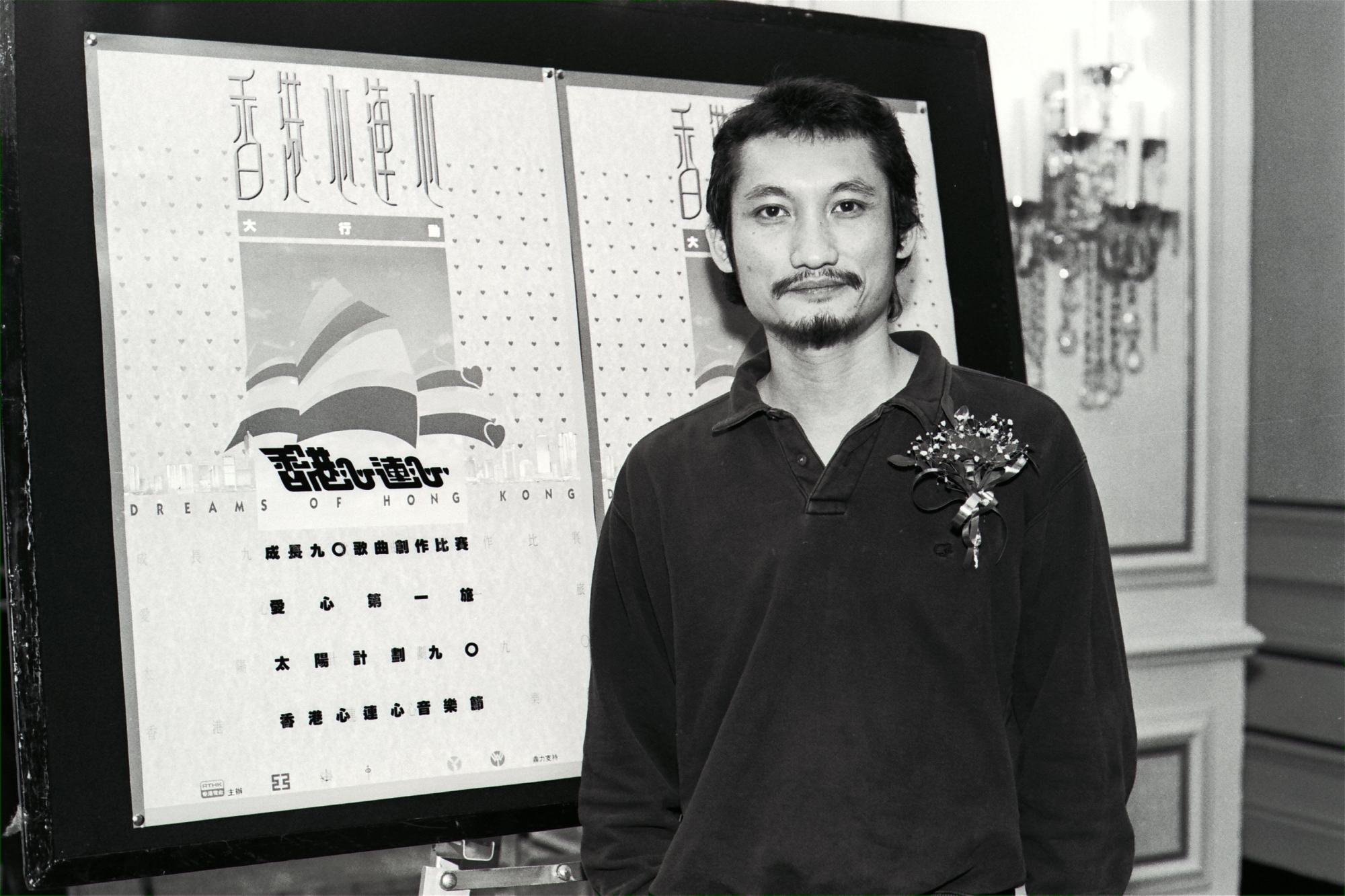 Tsui says he got the idea for Asia the Invincible from an image of Lin wearing a red dress while he was shooting Zu: Warriors of the Magic Mountains, in which Lin starred. He had planned for Asia to make his/her debut in the first Swordsman film, but the plot of the film changed, and he decided to hold the character back for the sequel.
"What's distinctive about her [Lin]?" he told Kwan. "The more you twist her form, the more interesting it is. Take her as she comes, and it may be less interesting." Lin did not know martial arts, but had learned from Beijing Opera star Ye Shaolan how to pose and to express herself using her eyes.
For her part, Lin was not fazed by her character, and seemed fascinated by its appeal to the public, noting that it showed Hong Kong audiences were much more open-minded than was thought. "I seem to embody some kind of fantasy about a beautiful woman performing violent acts," she
told this writer in an interview
in 1993.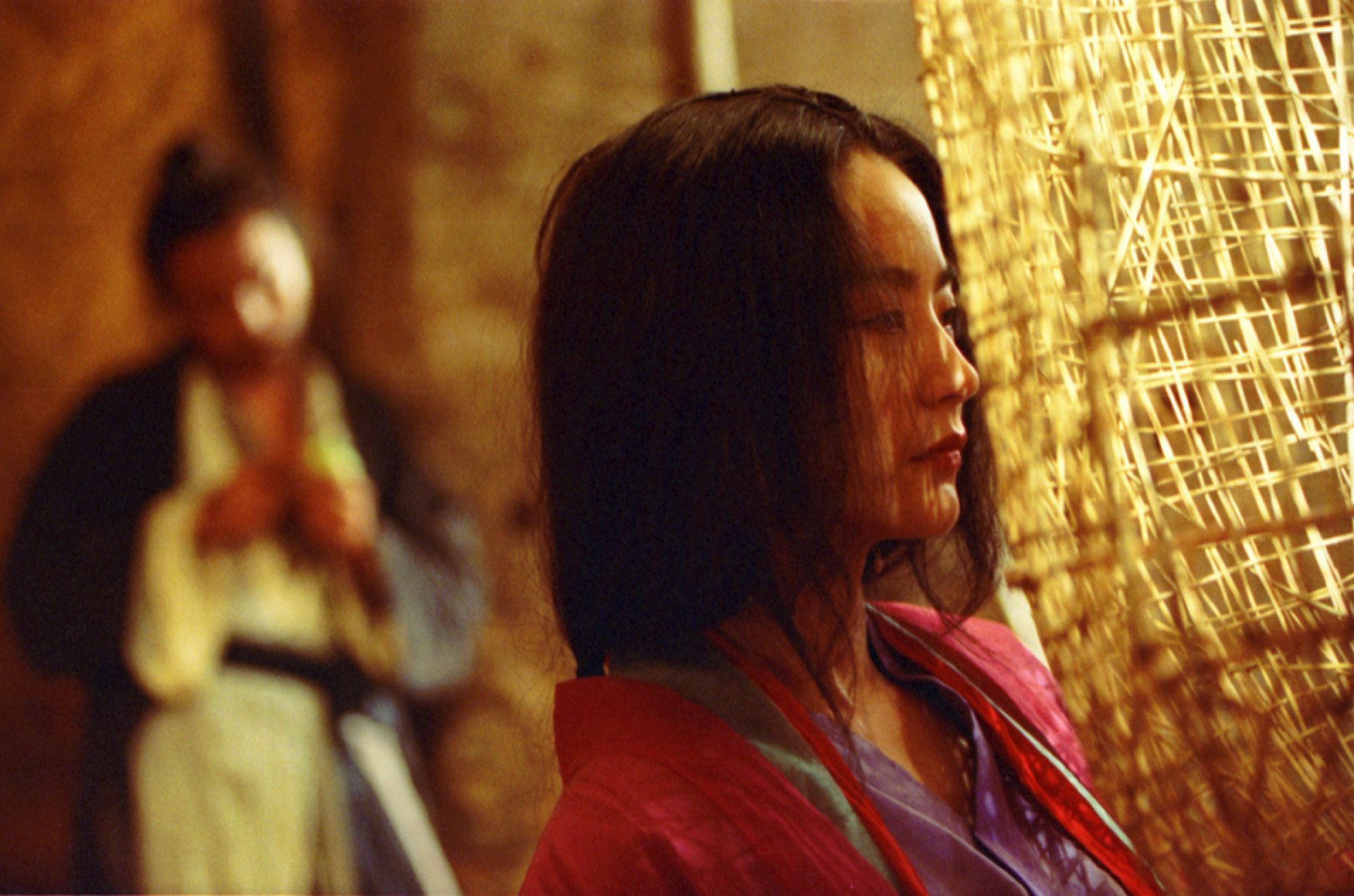 Lin quickly capitalised on the success of her transsexual character, playing versions of it in other films such as Handsome Siblings and Royal Tramp. In Ashes of Time, Lin played a Yin and Yang version of a character, named Murong Yin and Murong Yang.
"I said yes to Tsui Hark right away. He was so worried that I wouldn't do it because I had to play a man, but I said 'yes' because I trusted him. I knew that he wouldn't make me look bad."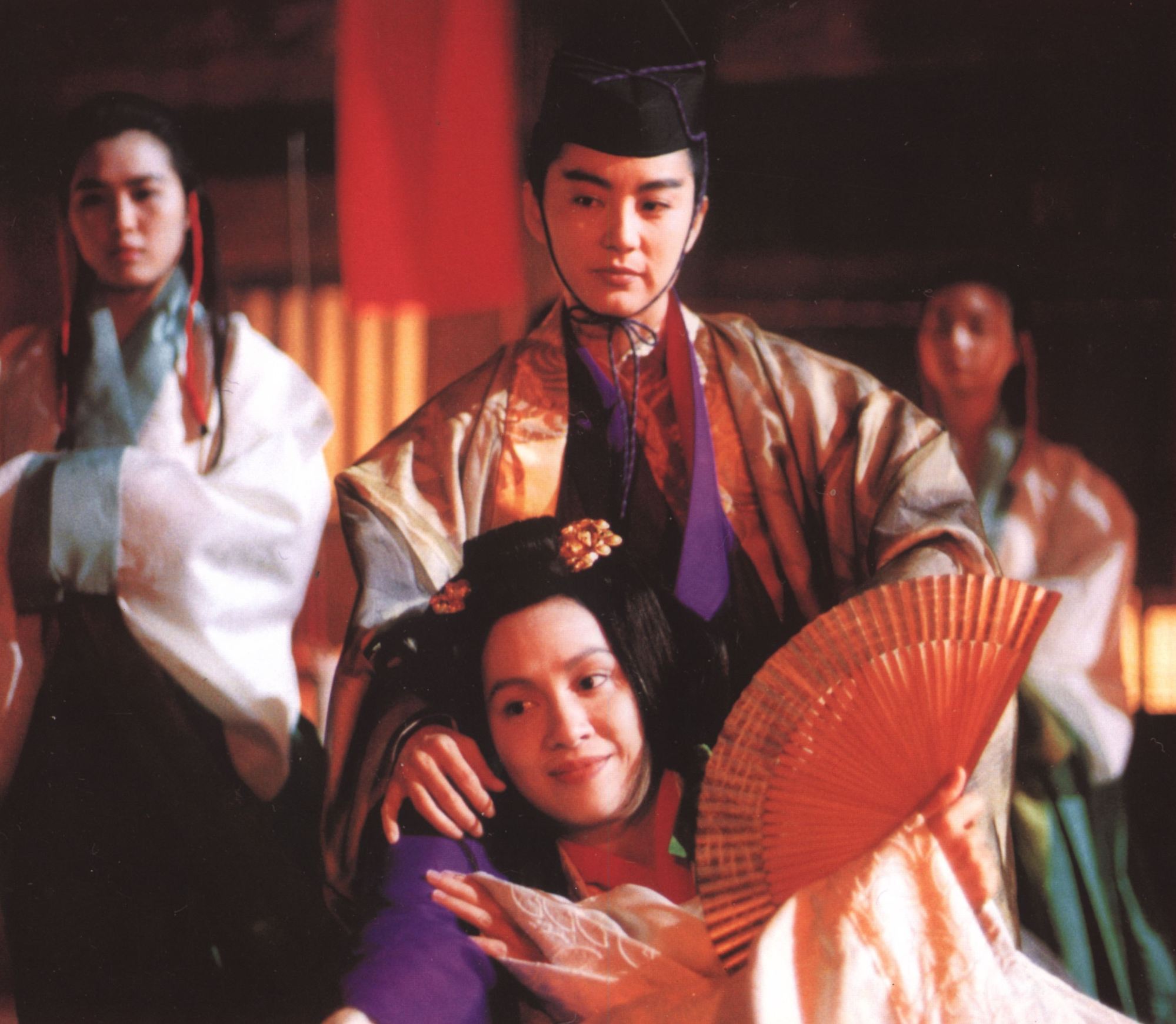 In this regular feature series on the best of Hong Kong martial arts cinema, we examine the legacy of classic films, re-evaluate the careers of its greatest stars, and revisit some of the lesser-known aspects of the beloved genre. Read  our comprehensive explainer here.
Want more articles like this? Follow SCMP Film on Facebook