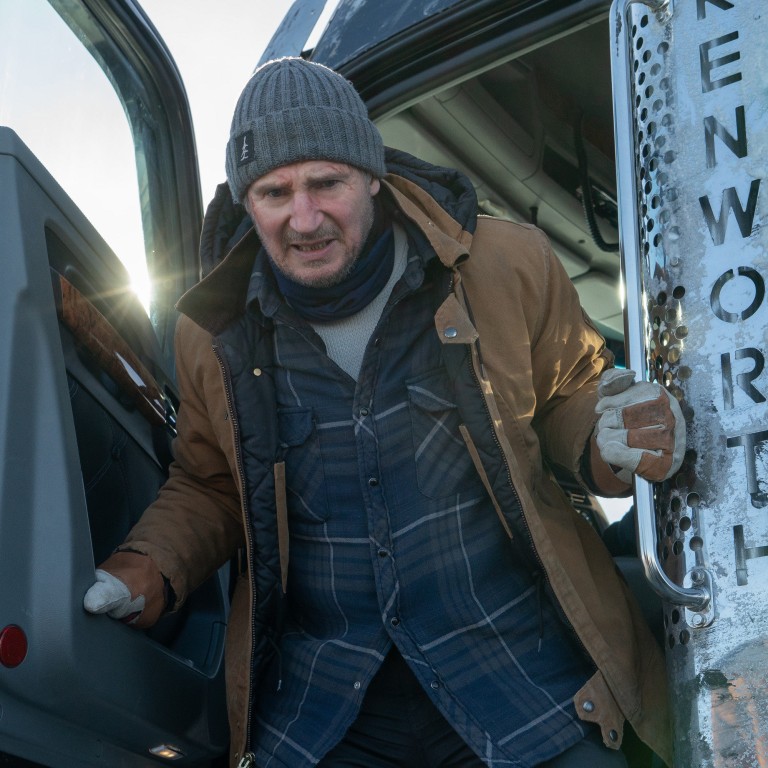 Review

|
The Ice Road movie review: Liam Neeson stars in thriller about the exploits of North America's gutsiest big rig drivers
Geriatric action star Neeson leads a crew of big rig drivers on a treacherous rescue mission via the ice roads of wintry Manitoba, Canada
The crew must overcome storms, collapsing bridges and cracking ice in a series of set pieces that aren't quite Fast and Furious level, but Neeson delivers
2.5/5 stars
Fans of the History Channel's Ice Road Truckers can rejoice, as the daring exploits of North America's most courageous big rig drivers has inspired the latest cinematic vehicle for geriatric action star Liam Neeson.
Essentially William Friedkin's Sorcerer on ice – or Wages of Freon if you'll permit it – writer-director Jonathan Hensleigh delivers a stripped down, blue-collar thriller that sees Neeson and Laurence Fishburne lead a rescue mission across precarious, thawing ice roads in Manitoba, Canada, to save a group of trapped miners.
Neeson keeps trying to convince us that he's still got what it takes, even as he raps on the door of 70, but it's a process that has yielded more than a decade's worth of decidedly mixed action fare. The Taken trilogy of kidnap thrillers may be the most successful in terms of box office, but the high watermark for quality remains Joe Carnahan's existential survival drama, The Grey, in which the Irish giant goes toe to toe with a pack of hungry mountain wolves.
Everything else in this rapidly expanding oeuvre consists of varying degrees of mediocrity, and The Ice Road falls squarely in the middle. In its favour, Hensleigh provides gorgeous snow-capped Canadian vistas, through which a convoy of heavy duty Kenworth trucks must plot their potentially fatal course.
En route they encounter everything from encroaching storms and collapsing bridges to an abundance of breaking ice, all of which must be overcome using a combination of common sense, blind luck, and an impressive series of jerry-rigged winches and pulleys, assembled on the fly as required, to applaudable effect.
The team is a likeable rag-tag bunch: from Neeson's world-weary Mike and his problematic PTSD-addled brother, Gurty (Marcus Thomas), to Fishburne's veteran operator, and feisty young Native American Tantoo (Amber Midthunder), whose brother is one of the miners running out of air. Along for the ride is slippery company man Varnay (Benjamin Walker), whose very presence signposts that shady corporate malfeasance is most definitely in play.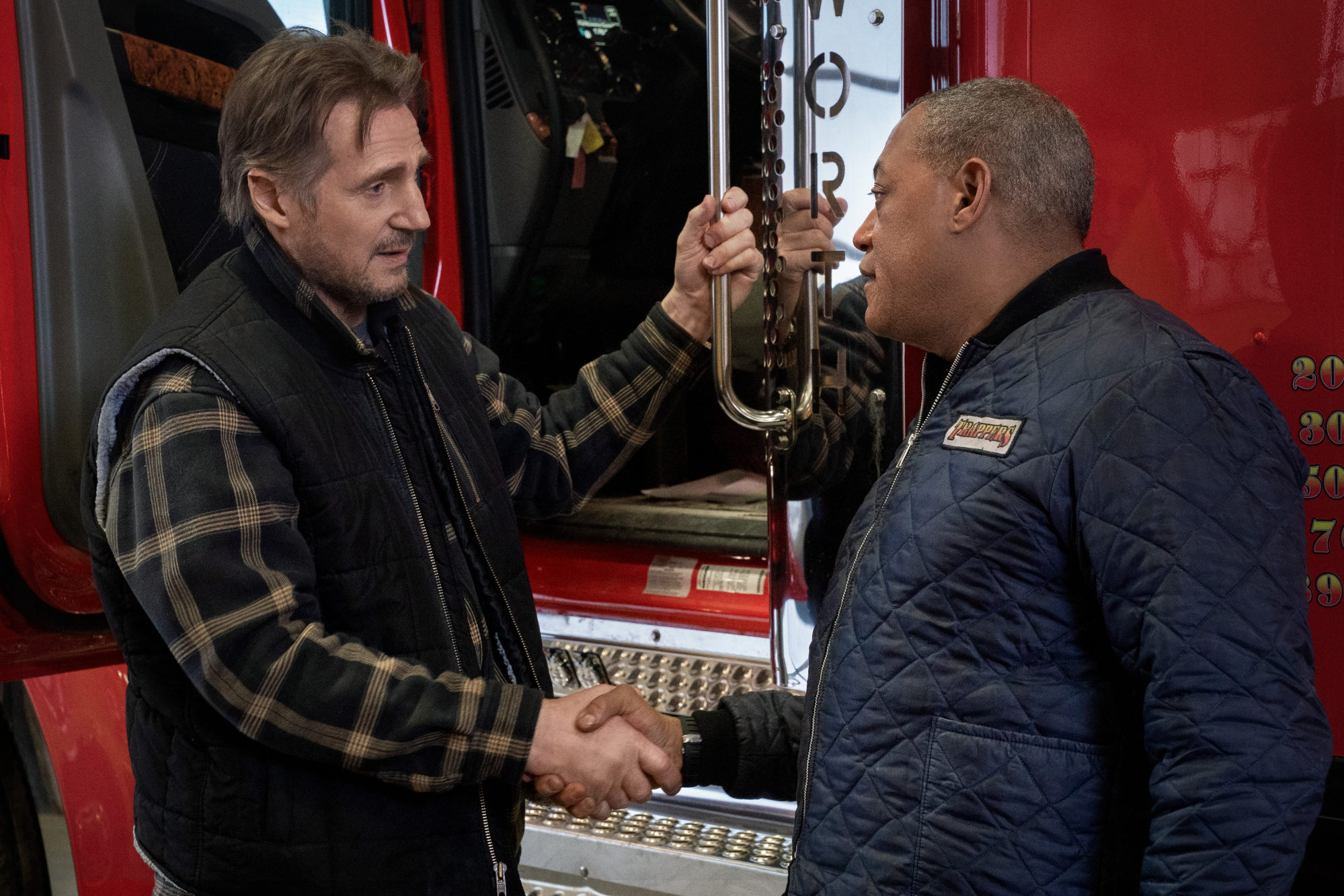 Whenever Hensleigh shifts focus to the miners, The Ice Road sputters, with poorly drawn characters lunging into wildly implausible scenarios solely to raise the stakes. Similarly, the truck stunt set pieces are never quite as spectacular as we've come to expect in this era of fast and furious vehicular action.
Nevertheless, Neeson remains engaging and Midthunder provides a refreshing counterbalance to his grizzled shtick. So while The Ice Road may be as thin as the cracking surface beneath their chain-linked tires, it still manages to get the job done.
Want more articles like this? Follow SCMP Film on Facebook