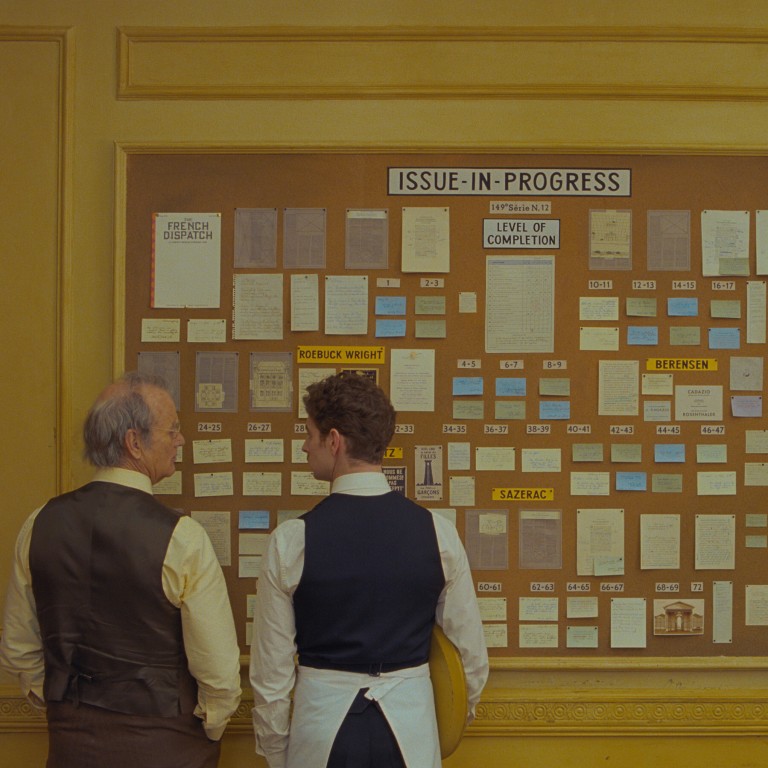 Review
Cannes 2021: The French Dispatch movie review – Wes Anderson's love letter to print journalism has everything his fans would have wanted
A long list of stars including Bill Murray, Benicio del Toro and Tilda Swinton headline this quirky tip of the hat to the days when print journalism was king
Even by Anderson's standards this has to be the most ambitious film he's ever produced, with a breathtaking level of detail used in recreating 1960s-ish France
4/5 stars
Set to be last year's opening film at the Cannes Film Festival, Wes Anderson's latest feature finally gets its unveiling in competition at the 2021 edition. Was it worth the wait?
Well, for fans of the American director's idiosyncratic stylings, the answer is surely yes. The French Dispatch is a quirky tip of the hat to the days when print journalism was king. The New Yorker and its legions of writers are highly influential here, as is Anderson's eclectic love of literature, art and music.
Located in the fictional French town of Ennui-sur-Blasé are the offices of "The French Dispatch", a Sunday supplement belonging to the Liberty, Kansas Evening Sun newspaper. Run by the unsentimental Arthur Howitzer Jr (Bill Murray) – he has "No crying" written above his door – this magazine is dedicated to culture, politics and society issues.
Watching this anthology-style film is like leafing through an edition of the magazine, as Anderson takes us from Page 1 right through to "Declines & Deaths".
The bulk of the film is made up of three "articles". The first sees Tilda Swinton's flame-haired art critic narrate the story of Moses Rosenthaler (Benicio del Toro), an imprisoned but brilliant artist being courted by Adrien Brody's cynical collector.
The second, in the "Politics and Poetry" section, brings us to Frances McDormand's shrewd reporter and her coverage of student protests, led by Timothée Chalamet's chess-playing activist. Finally, Jeffrey Wright orates the story of Mathieu Amalric's The Commissaire.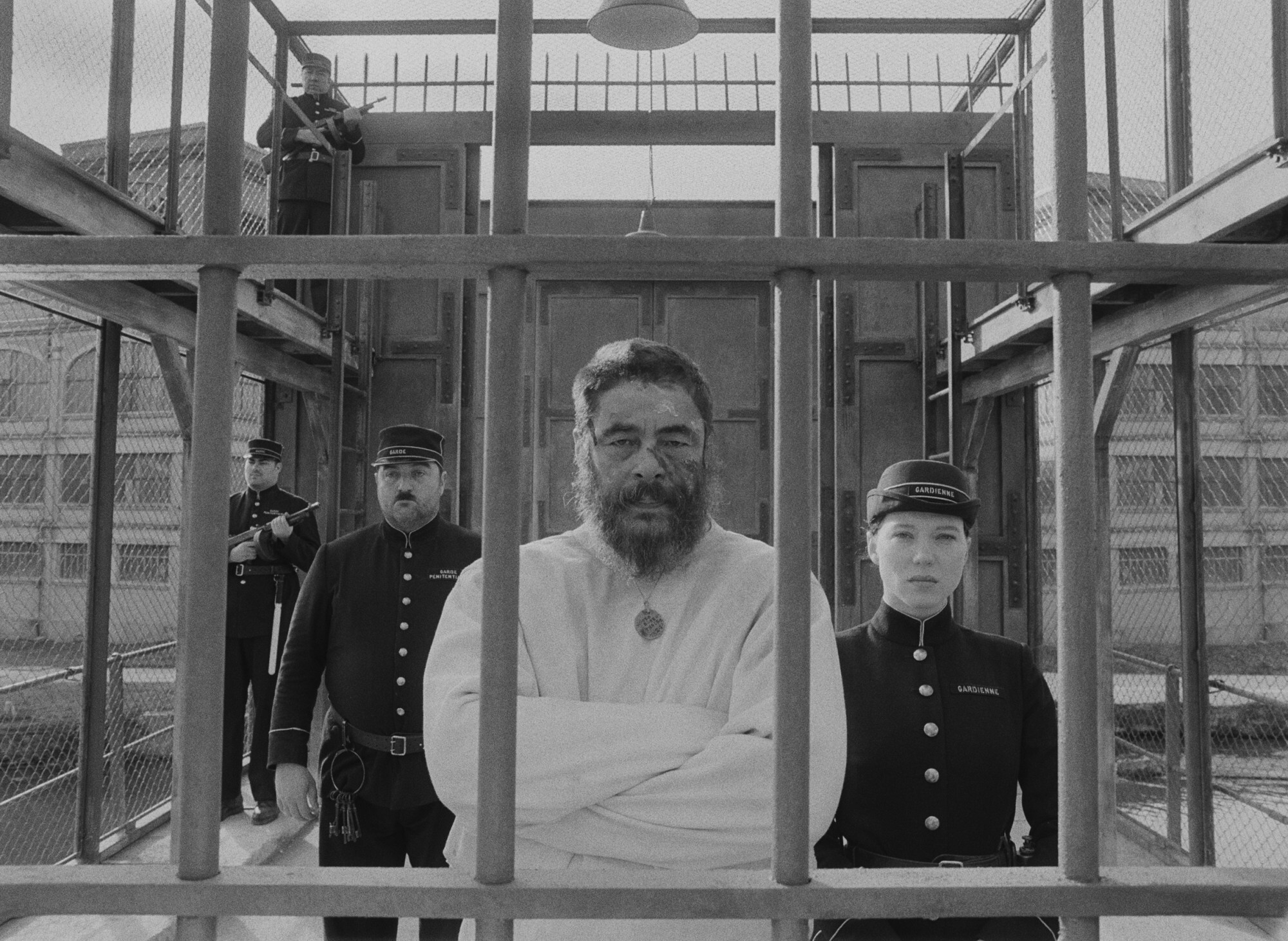 In truth, it's the manner of the presentation that truly thrills with The French Dispatch. Even by Anderson's standards, this has to be the most ambitious film he's ever produced. Flicking between black-and-white and colour, the level of detail in recreating 1960s-ish France is breathtaking, with production designer Adam Stockhausen excelling.
The shot count is also extraordinary, as editor Andrew Weisblum knits together seemingly hundreds of tableaux-like moments, aided by the delightful musical compositions of Alexandre Desplat.
An enormous cast also appears, whether its extras playing prisoners, policemen, students or locals, or members of Anderson's ever-growing rep company; Elisabeth Moss and Christoph Waltz are among the newcomers. It's testament to Anderson's artistic powers that Edward Norton or Willem Dafoe, say, will pop by for blink-and-you'll-miss-them cameos.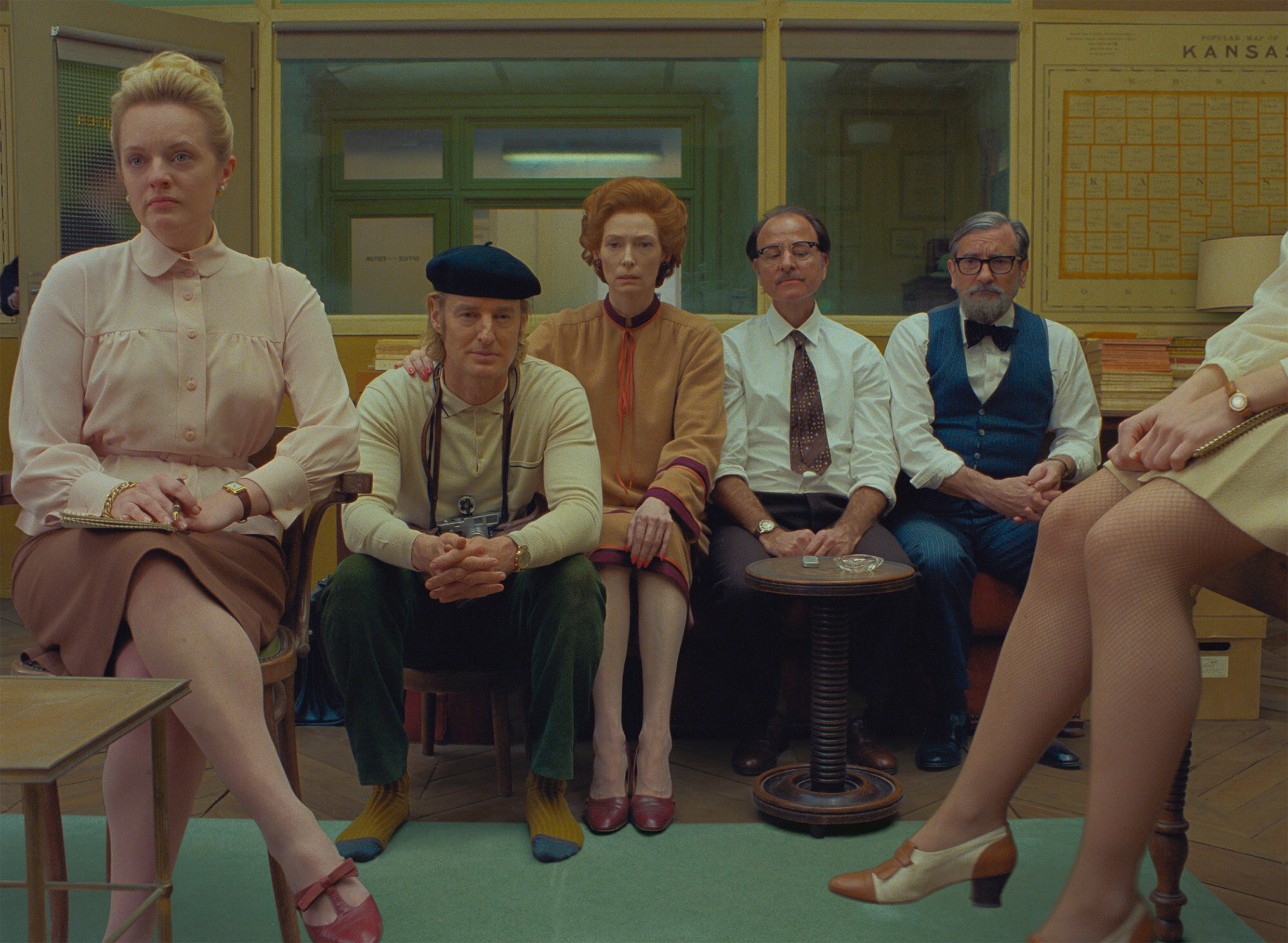 Most of all, Anderson's genuine love for the art of journalism shines through. It finishes with a tribute to all the real writers who inspired him – like The French Dispatch itself, an elegant nod to a beautiful bygone era.
Want more articles like this? Follow SCMP Film on Facebook