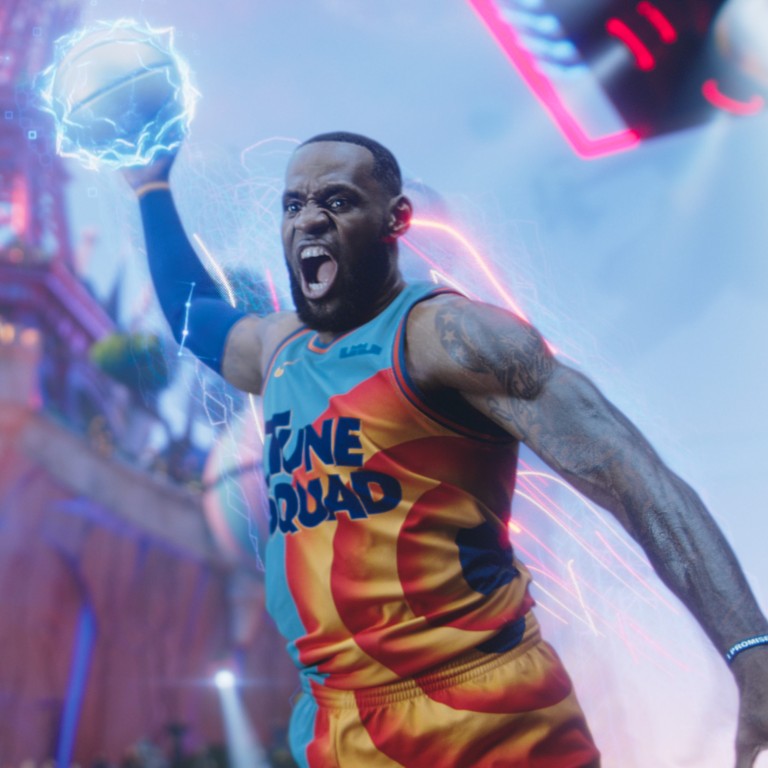 Review

|
Space Jam: A New Legacy movie review – LeBron James fails to save sequel that's been long in the making
LA Lakers star LeBron James is passable in this long-awaited but highly disappointing sequel to the 1996 Space Jam original starring NBA legend Michael Jordan
Guilty of blatant product placement, it neglects NBA fans and Looney Tunes aficionados alike – and for a supposed family comedy it is woefully short on laughs
1/5 stars
Twenty five years after basketball legend Michael Jordan was drafted by Bugs Bunny and the rest of the Looney Tunes crew in the live-action-animated adventure Space Jam, Warner Brothers attempts to recapture the magic with current NBA icon LeBron James.
While the first film was a box office slam dunk, this belated sequel can barely be considered a well-intentioned rimshot, rehashing as it does the events of the first film while assaulting the audience with a deluge of references to the studio's vast back catalogue. Space Jam: A New Legacy is a vacuous and cynical experience that shoots far wide of the mark.
In a bizarre set-up that is equal parts Ready Player One, The Congress and Star Wars, LeBron James (as himself) rejects an offer from Warner Bros. to scan his digital likeness for use across its new digital media platform.
Outraged by his decision, the AI algorithm responsible for the proposal, Al-G Rhythm (
Don Cheadle
giving it his all), sucks James and his son Dom (Cedric Joe) into the matrix – sorry, the "ServerVerse" – banishing the ungrateful athlete to Tune World, while taking the boy under his own wing.
To escape, James must assemble a basketball team to beat Rhythm's own augmented All-Stars in an all-access showdown.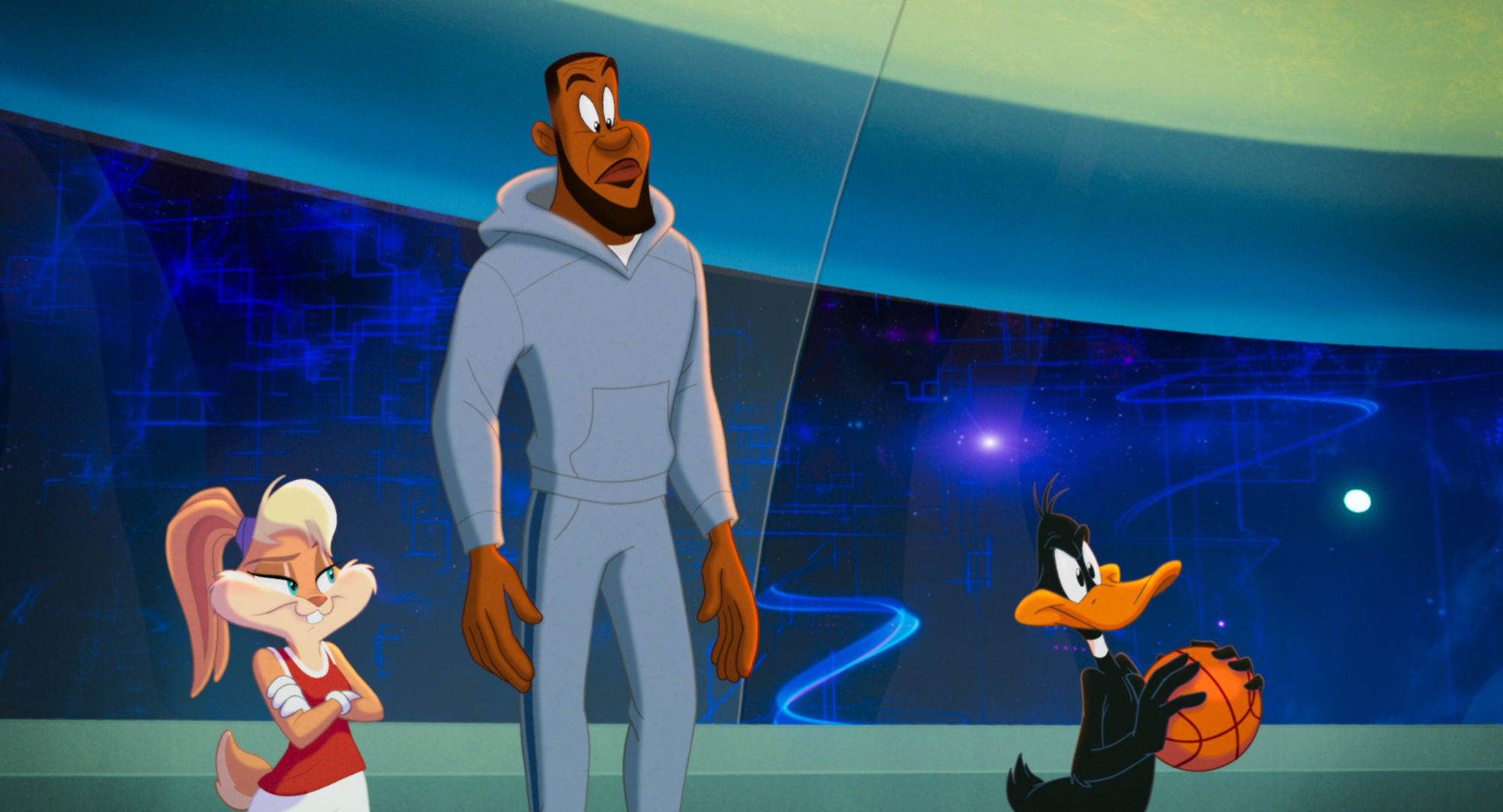 A sequel to
Space Jam
has been in development since the late 1990s. At one point golfer Tiger Woods was considered for the lead, before the project morphed into "Skate Jam" for Tony Hawk and even "Spy Jam" for
Jackie Chan
. Only when James expressed an interest did the project take hold, but its chequered history betrays its creators' lack of vision.
James is passable, both in live action and animated form, and more than happy to portray himself in a less than flattering light. As an overbearing father he repeatedly ignores his wife's advice and the dreams of his children, not least Dom's ambitions in video game design. The script takes a number of softball swings at the athlete's career, but elsewhere this supposed family comedy is woefully devoid of laughs.
The endless plugging of adult-oriented properties, from Mad Max: Fury Road to Game of Thrones, begs the question "Who is this film for?" – scenes featuring the vicious antagonists from A Clockwork Orange and Stephen King's It are juxtaposed with appearances by kid-friendly characters from Harry Potter and the DC Universe.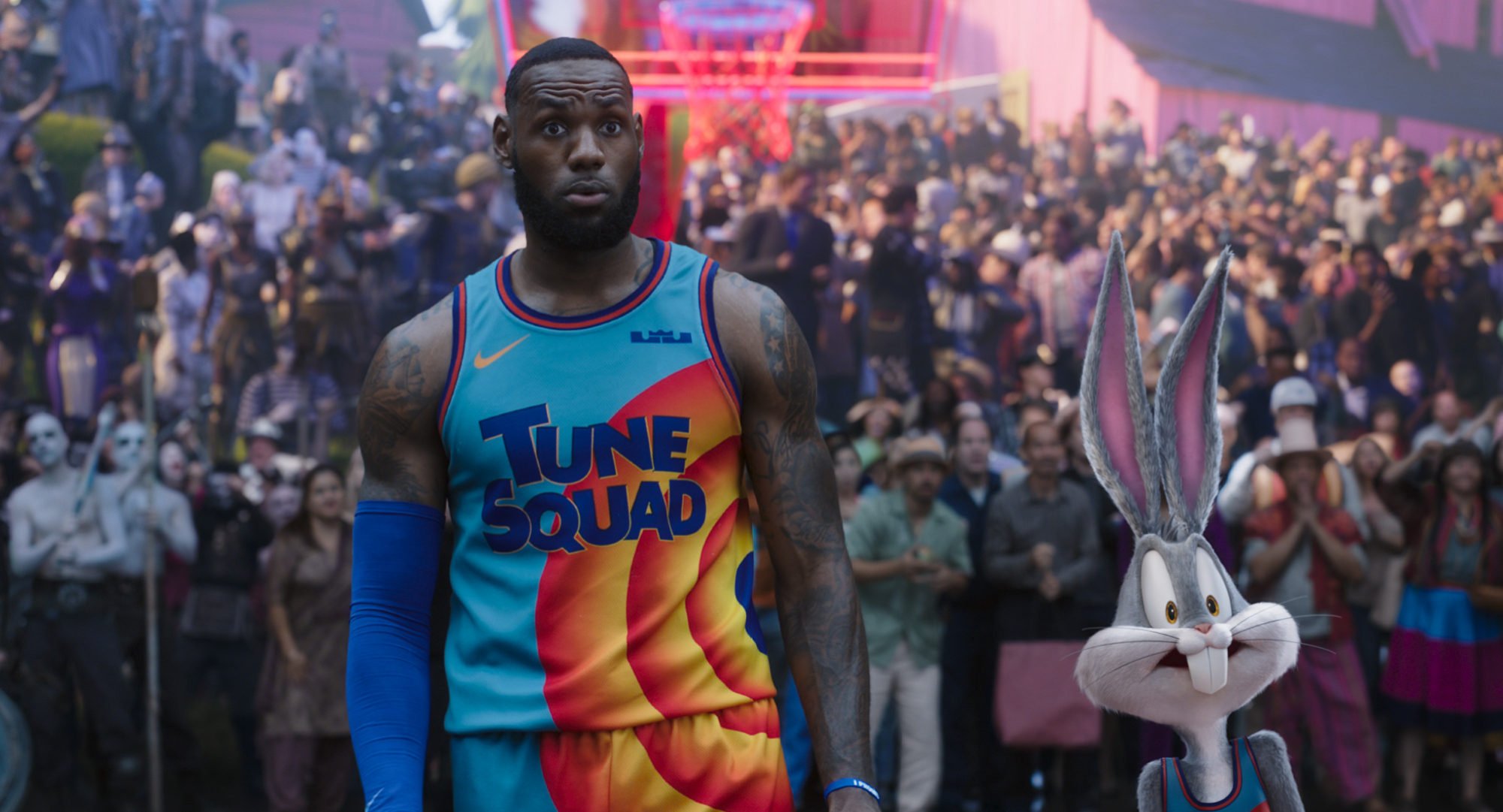 NBA fans are neglected, while Looney Tunes aficionados have been far better served in the past. Short of asking audiences point blank to subscribe to
HBO Max
,
Space Jam: A New Legacy
is as shameful a display of product placement as one would hope to endure.
Want more articles like this? Follow
SCMP Film
on Facebook