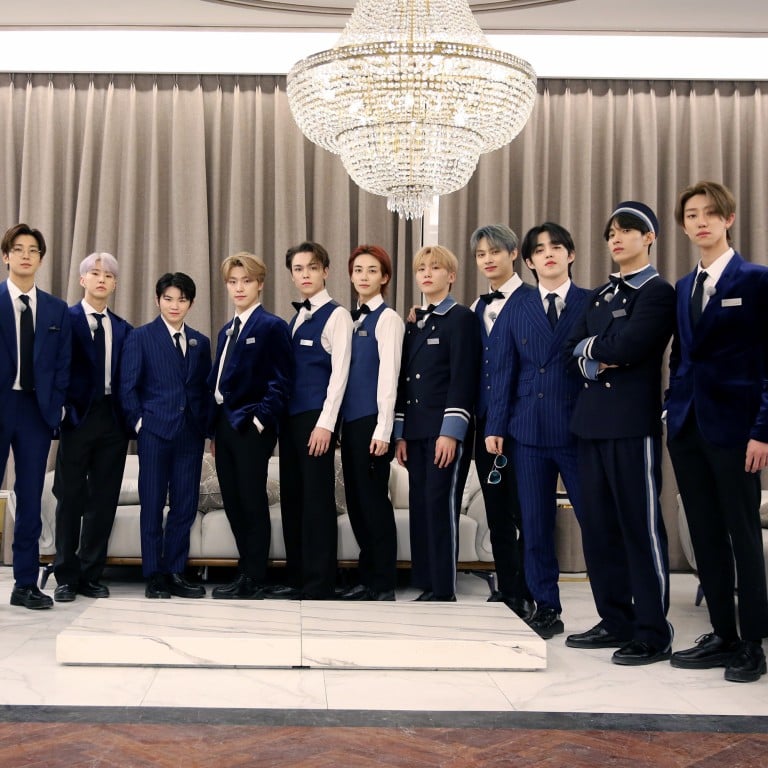 K-pop group Seventeen to perform for several more years after all 13 members renew contracts with their label
Seventeen debuted under the Pledis Entertainment label in May, 2015, with the song 'Adore U' and have been a huge success since
The groups' members have re-signed with the label for an unknown further period ahead of the expiration of their seven-year contracts in 2022
There will be several more years of Seventeen – the K-pop group and their label confirmed on Monday that all 13 members had renewed their contracts.
Label Pledis Entertainment made the initial announcement that the group had decided to stay together and stick with it. K-pop groups typically enter seven-year contracts with their labels at the time of their debut. Seventeen debuted in May, 2015 under the agency's banner with the song Adore U.
The length of their new contracts is not known, but it is common for K-pop acts to renew their initial seven-year contracts for an additional three years.
"In the six years since their debut in 2015, Seventeen has solidified their position as Korea's top artist on a foundation of mutual trust and support with Pledis Entertainment," a statement from the label said.
"The members of Seventeen wished to explain the significance of the renewed contract and their determination for the future by saying that 'all 13 members agreed that we will continue to be together in the trust and strong teamwork that we have developed over the years, and as One Team [Seventeen] will continue to strive to bring great music and fantastic performances to fans around the world'," it added.
Following the news, members of Seventeen took to the social media platform Weverse, which bands use to send messages to fans, to share their thoughts. Among them, The8 posted "13" and a heart emoji, sweetly summarising the band members' dedication to one another as they pursue the next steps of their career.
Since 2015, Seventeen have become one of the biggest bands in K-pop, and have sold millions of copies of their albums. The group have gained recognition for being a "self-produced" idol group thanks to their hands-on approach, with members producing their music and directing their performances.
Most recently they released the single Ready to Love, from their eighth EP, Your Choice, in June, which peaked at No. 15 on the US Billboard 200 albums chart.
Pledis, also the label of K-pop group Nu'Est, was acquired by Hybe, formerly Big Hit Entertainment, in 2020. That company – the label of K-pop superstars BTS and of rising K-pop acts including Tomorrow X Together (TXT) and Enhypen, has made several acquisitions as it has expanded in the past few years.