Music
Get more with myNEWS
A personalised news feed of stories that matter to you
Learn more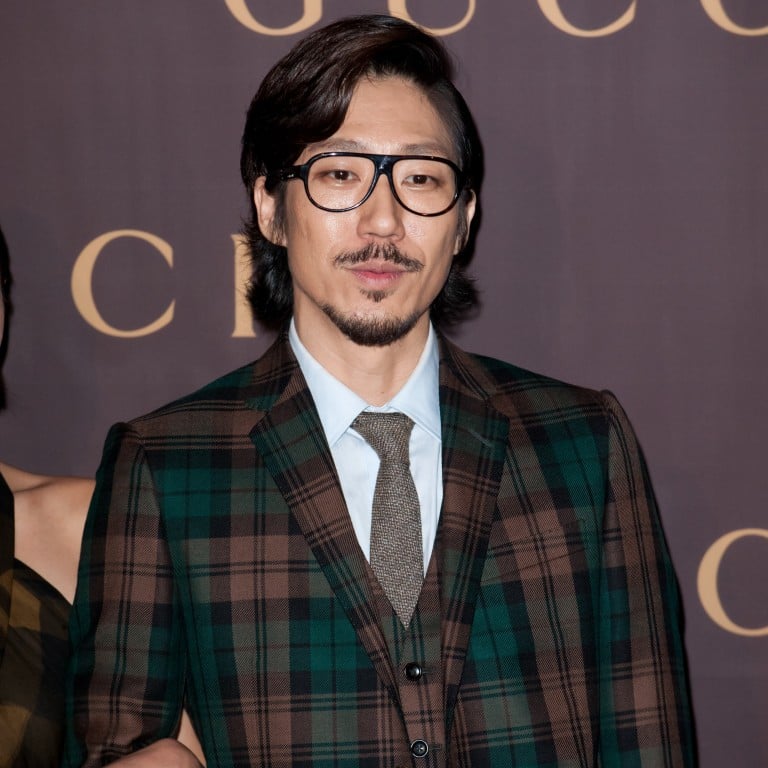 Tiger JK, Korean-American rapper, releases single Love Peace as a message to Asians in the US to stand up to violence and hate
Hip-hop artist Tiger JK felt compelled to write his single Love Peace when Korean-American family members in the US were subjected to racism
The song advocates understanding, but is also a call to Asian-Americans to learn how to defend themselves. A new album is next, the 47-year-old rapper says
Tiger JK doesn't want to have to spend time worrying about his family in the United States, but when his sister called him to say she and her four-year-old daughter had been told to go back to their country while they were in their neighbourhood playground, he knew it was time to speak up.
His new song Love Peace, which was released on Thursday, is his gift of sorts to the world, a call to arms for the sake of peace.
"I made this song to just let out my pain. I'm not planning to be a revolutionary, I'm just simply mad. It's pretty violent, and angry, but I figure it's part of me," he explains.
The rapper, considered one of South Korea's most prominent and impactful hip-hop artists, grew up in Los Angeles, and lives in Seoul with his wife, Yoon Mi-rae, also known as Tasha, and their 13-year-old son, Jordan.
Last year, he spent a lot of time at home because of restrictions South Korea imposed to curb the spread of coronavirus, and was watching the news religiously, including White House briefings. In June 2020, when then-US President Donald Trump called Covid-19 "kung flu", a derogatory term alluding to Covid-19's initial emergence in China, it was laughed off by many people – but it didn't sit right with Tiger JK.
Throughout the coronavirus pandemic, anti-Asian sentiment grew in the US, tied to China being blamed for the outbreak. Attacks on individuals of Asian descent in the US rose, culminating in three deadly attacks in Atlanta, Georgia, in March 2021.
"I know a lot of people thought it was a joke. We, as humans, tend to measure pain. They go, 'that's a joke. You gotta take a joke'. But as an Asian person, it hurts me a lot. It's as strong as bullets. But, somehow, there are people who get to decide socially 'that's a joke'," says Tiger JK.
"The bullies are measuring pain for victims. I don't mean it politically, but when the leader of the free world makes a joke lightly, that could easily be a racial slur, a derogatory term for Asians, and people are spinning it like it's not a big deal … That's when I realised nothing had changed [regarding historical anti-Asian racism in the country] and this is where we're at."
Though he's been a vocal supporter of the online "Stop Asian Hate" campaign, this is something more. The Korean title of Love Peace is hoshimsul (호심술), which is a play on the Korean words for "self-defence", "tiger" and "heart". He describes it as Way of the Tiger, a nod to his stage name, and also to his cultural heritage, as the Korean peninsula and the Korean people are often associated with the animal.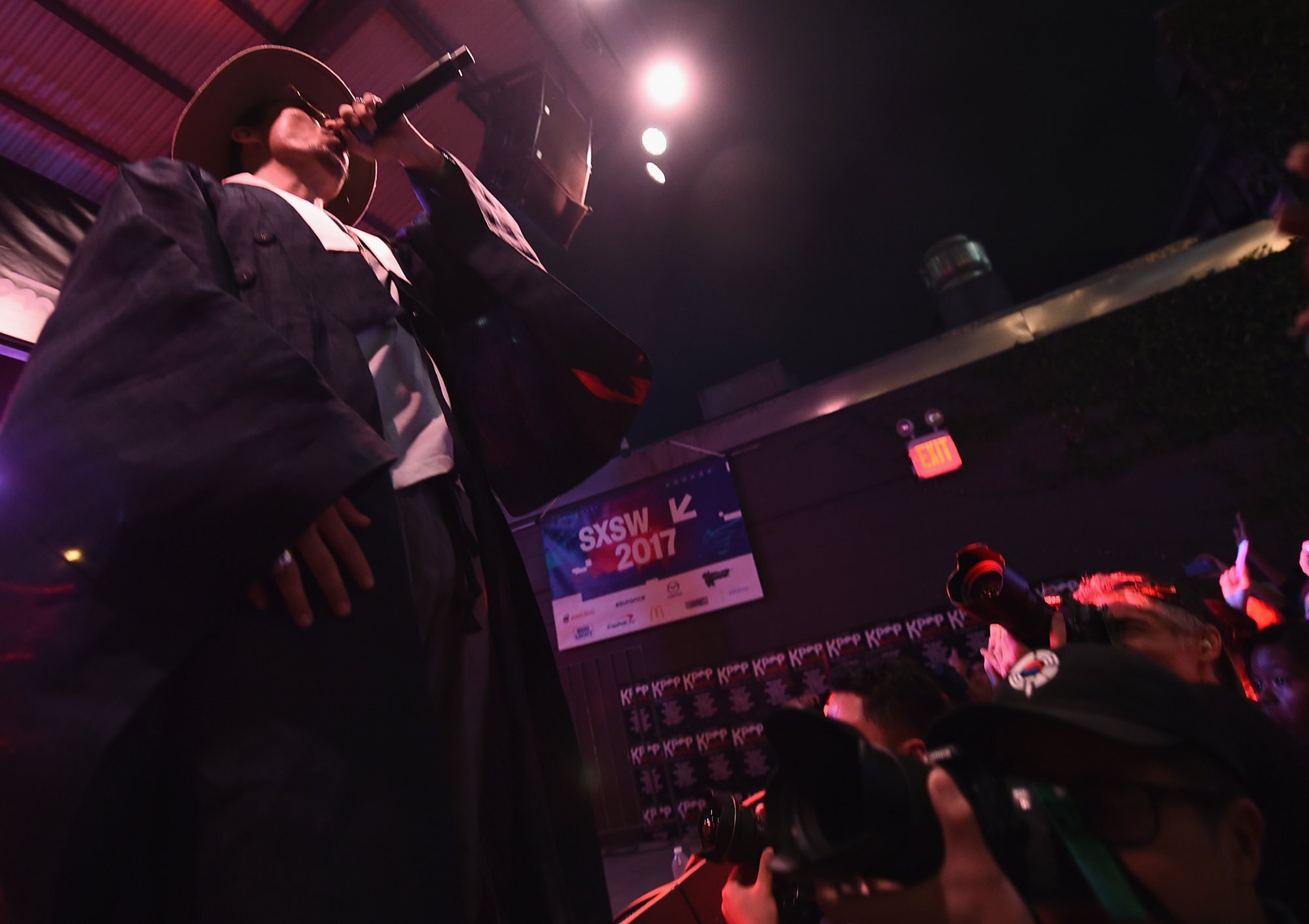 Tiger JK describes Love Peace as a warning. "Peace, love, unity … or else", his wife, Yoon, warns at the start of the song.
Tiger JK, born Seo Jung-kwon, thinks that at a time when Asian identity is being attacked, it's more important than ever for people to draw inspiration and gain strength from those things that make them unique. Having grown up in Los Angeles and witnessed the 1992 riots when LA's Koreatown faced violence after police officers were acquitted of beating
Rodney King
, he saw first-hand how the Korean-American community rallied to protect itself, and he feels that's not happening today.
He especially calls for communities to come together to learn Asian martial arts – not just to help defend themselves and their communities, but also to connect with the past in order to inspire the future.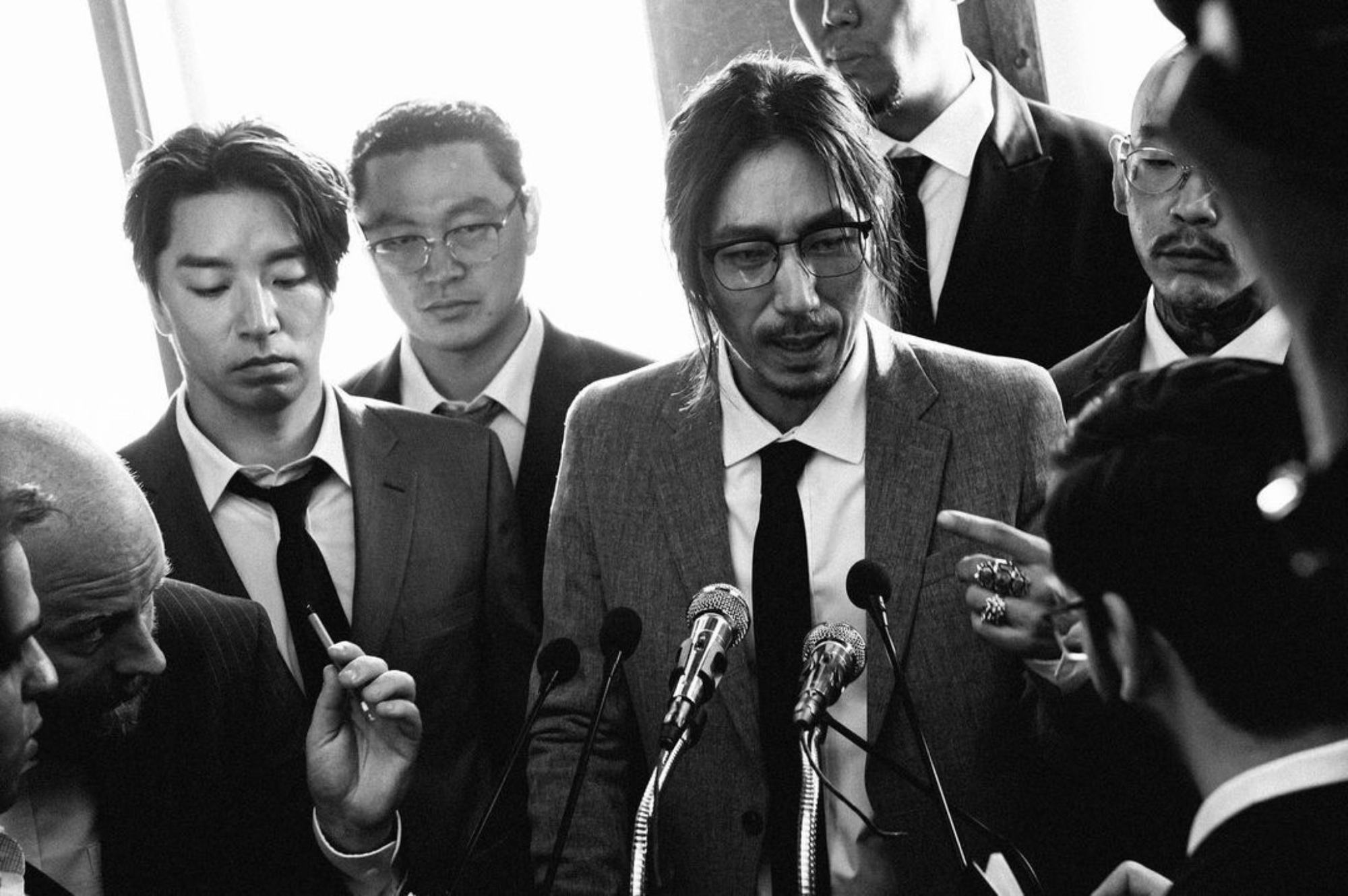 Rather than being attacked and blamed for a pandemic, get in touch with
kung fu
, taekwondo, karate is his message.
"I'm not trying to segregate or separate. My songs don't discriminate. But this song is about going back to our roots, the basics. Self-defence. I say this very cautiously, not to generalise or stereotype, but we're known to be spiritual people [throughout the song, he frequently references the idea of
chi, also known as qi
].
"With martial arts, we don't learn it to hurt anyone, but to protect ourselves. Take holistic approaches to things. We have got to get back to training and protecting, our minds, soul and body. I'm saying f*** being model minorities or comic relief."
The song draws inspiration from Korean naval hero Yi Sun-Shin, whose naval victories helped the Korean Joseon Kingdom repel Japanese invaders in the 16th century, and also the civil rights movement in the US.
He points to something African-American human rights activist Malcolm X said about non-violence: "It is criminal to teach a man not to defend himself when he is the constant victim of brutal attack."
"I know I could be hated for this song, because the video is pretty violent. I'm as nervous as I am excited. 'Who are you to draw on this image of Malcolm X?' 'Why are you holding a gun?' I'm not saying let's get together and shoot everyone up, I'm using symbolism.
"I'm not condoning violence, but we got to protect peace, love, unity, or else," Tiger JK says. "Nothing else really matters."
He thinks it important for people, whether of Asian or other descent, to connect with their cultural roots. "All this wisdom is being filtered down and watered down [in pop culture]," he says.
Tiger JK is not the only Asian-American urging people to take precautions against anti-Asian violence. Gun sales to Asian customers are increasing in the United States as their communities are subjected to racism and hate crimes.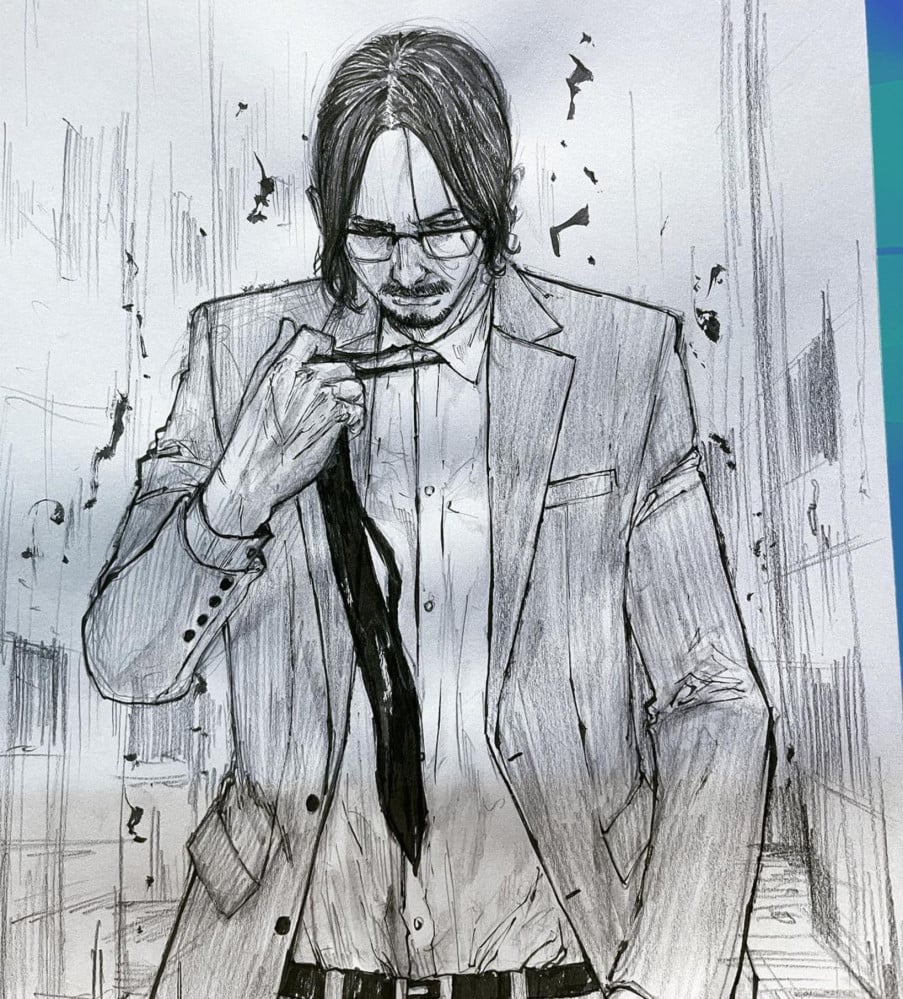 The song almost wasn't released, with Tiger JK unsure if it was the time to share his thoughts.
"I wasn't even sure if I should put out this song. People are dying. Everything's happening. Hong Kong, Myanmar, Black Lives Matter, the climate, coronavirus … People say they care, but it's just hashtagging. Even I'm jaded. Back in the day, I'd be puking from certain images I'd see, but [nowadays it's normal.] We got to care. We need to protect ourselves and who we are."
The release of Love Peace comes at a time of change for Tiger JK. In 2018 he retired his stage name Drunken Tiger, under which most of his music had been released since the start of his career in the 1990s (it was the name of the crew he was part of). He is currently working on his first official Tiger JK album.
The song wasn't supposed to be his formal reintroduction to the music scene, but he says he could not sit back and not say anything in the face of anti-Asian sentiment in the US.
"Every night, I just think I can't leave this earth this way. Why is my sister calling me saying she got attacked by her neighbours? Why are
grandmothers being attacked
? It's 2021. Jordan is only 13. I don't want him to go through this. I have to say something."
There's a lot on Tiger JK's mind, including inequity in the music world. Even though he and Yoon – both a rapper and balladeer, known especially for her songs on many K-drama soundtracks – are considered major players in the Korean scene, he points out that being praised as a founder or godfather of modern Korean hip-hop does not bring in steady pay cheques, especially during a pandemic.
Even though they head an entertainment company known as Feel Ghood Music and try to bring levity to their business ventures, it's always a struggle to keep going, especially since the 47-year-old Tiger JK faces a long-term battle with a rare neurological disease, transverse myelitis.
Despite the state of the world and his personal trials, he's not putting down his mic any time soon, he says. The new single is just a small part of what Tiger JK's going to show the world soon.
"Love Peace wasn't part of the plan. Tiger JK is very positive, holistic, fun, goofy, nerdy. But before I completed my album, I thought it was good to let these feelings out. I hope my song can come out and uplift Asians, and give them some strength," he says.