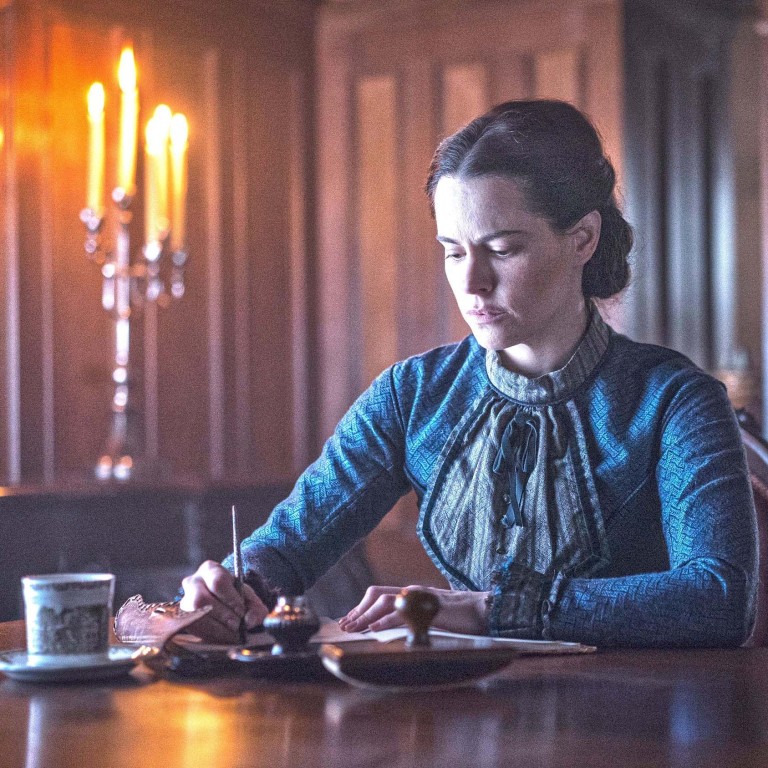 Schitt's Creek star Emily Hampshire on getting hives in auditions, her new role in Chapelwaite and avoiding romance
Hampshire, who stars with Adrien Brody in the new horror series, left home at 16 to look for fame and fortune in Toronto
After playing 'cute girlfriends' she moved on to character roles, which led to her breakthrough in Schitt's Creek
Suffering through countless auditions is bad enough, but actress Emily Hampshire is actually allergic to them.
"I started breaking out in full body hives when I went to audition," she says. A Canadian actress now with scores of shows under her belt, Hampshire was trying for the big time in Los Angeles.
"That caused a lot of anxiety when I broke out in hives," she recalls. "So I told my American agent that I can't audition any more. I can put myself on tape, but I can't go into the room. And she dropped me – which was totally fair.
"My Canadian agent, who I've been with since I started, didn't. And then the audition for Schitt's Creek came along and she's like, 'Go in the room. They're Canadians. They're nice.' And I went in there and that changed a lot of things."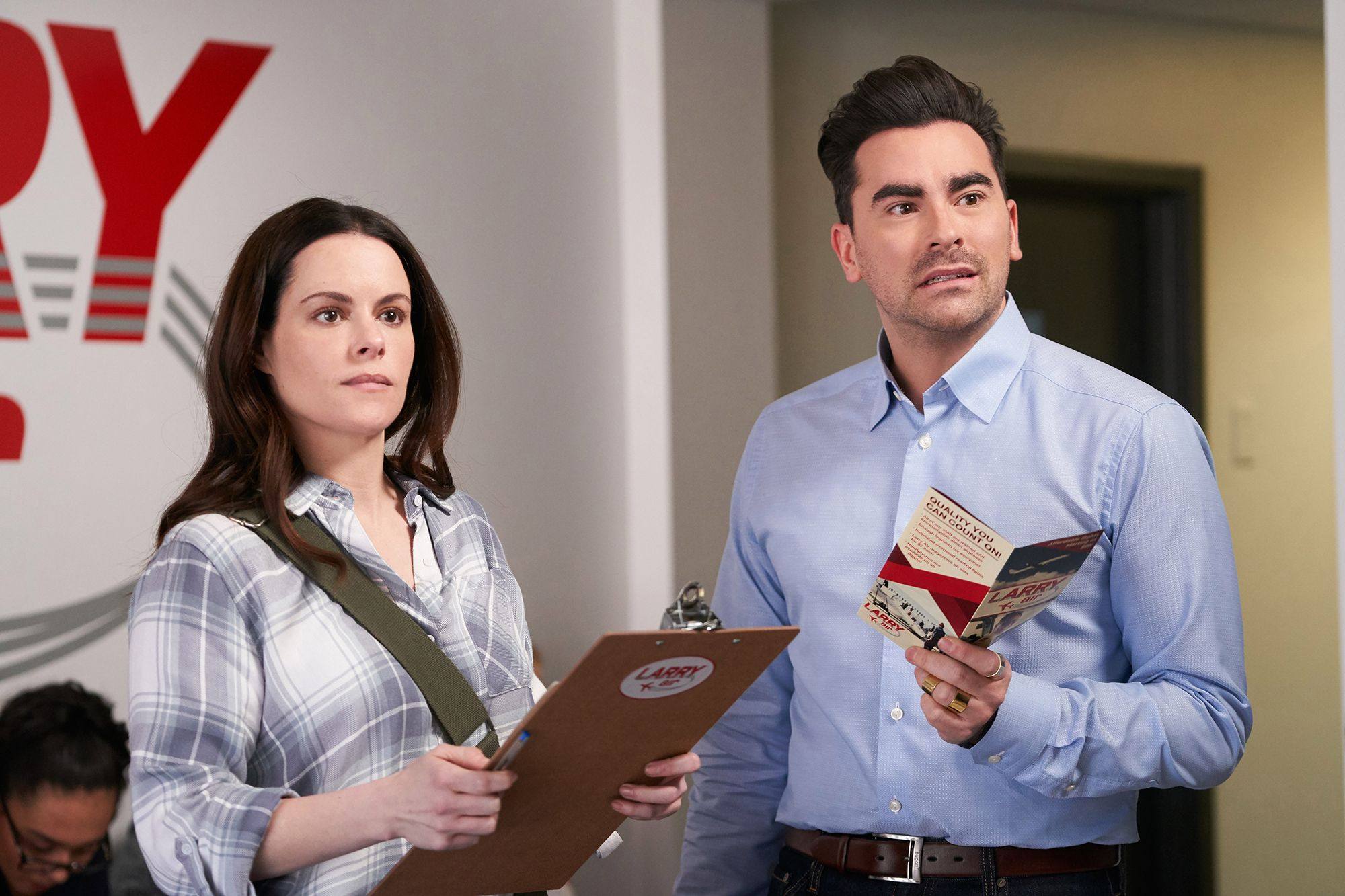 Hampshire's role as the deadpan front-desk clerk in the hit comedy series proved to be a seismic shift. Hollywood producers began to take notice and she was no longer just another hopeful vying with 100 others for a small role.
Hampshire is now co-starring with Adrien Brody in Chapelwaite, a 10-part period thriller on US cable network EPix. Hampshire plays an ambitious writer who applies for the job as governess in order to document the family living in the infamous manor, Chapelwaite.
The series is based on Stephen King's Jerusalem's Lot, and it's a good example of his mastery of terror. "I just loved the role in that she's such a modern woman ahead of her time," says Hampshire. "I really thought of her as the female Stephen King."
Also ahead of her time, Hampshire left home at 16 to try her luck in Toronto, what she calls "Hollywood North".
"I moved there on my own, but I ended up living in my agent's basement. At the time I thought I was soooo old and definitely mature enough. Now when I look at 16-year-olds, I'm, like, 'Oh, my god. I was such a baby'."
Her parents didn't even attempt to stop her. "I just was very independent and I think I've always – from a very young age – wanted to live alone and have my own place.
"I remember when I was a kid, I had this little cubbyhole under the stairs, and I would go in and imagine it was my own apartment, and that I would have running water. So I think moving and living alone was something that inevitably was going to happen."
Hampshire began to snag parts as the "pretty girl", "girlfriend No 1", the "cute girl-next-door". But she wasn't happy with the branding. "I got a little older, I'd put on some weight, and wasn't as attractive and started to get these character roles – I absolutely ended up getting the best parts I could've ever got," she says.
"It taught me how to be more than the little 'box' I was being put into and it taught me comedy – which is a terrible way to learn it – but I just thought, 'Well, if I'm the fat girl, I've got to be funny.'"
Funny she is, but she explains, "I always felt uncomfortable and had kind of an impostor syndrome in anything that would define me by my looks. In retrospect I see that it's very possible that unconsciously, at the time, I tried to ruin the way I looked because I wasn't just 'the girlfriend'.
"And because of that, character parts led to other character parts, and I got to work with the same directors again and formed relationships in that way."
She'd co-starred in an earlier movie that was expected to erupt with kudos, but quickly fizzled. "I feel if I had what I initially wanted, which was at 16 to be working with Leonardo DiCaprio, and felt like I was a failure at 18 – had that all worked out the way I wanted, I would not have a career today or be a mildly sane person," she says.
Hampshire is divorced from agent Matthew Smith. "I had a wonderful marriage," she says. "I was married to an amazing guy, and we were the perfect people for each other at that time. And one of the things I'm actually most proud of is how good friends we are now, even though I love his wife more than him.
"But I really have kind of realised that I love my independence. I guess it's taken me a long time to – it sounds really cheesy – but to love myself," she shrugs.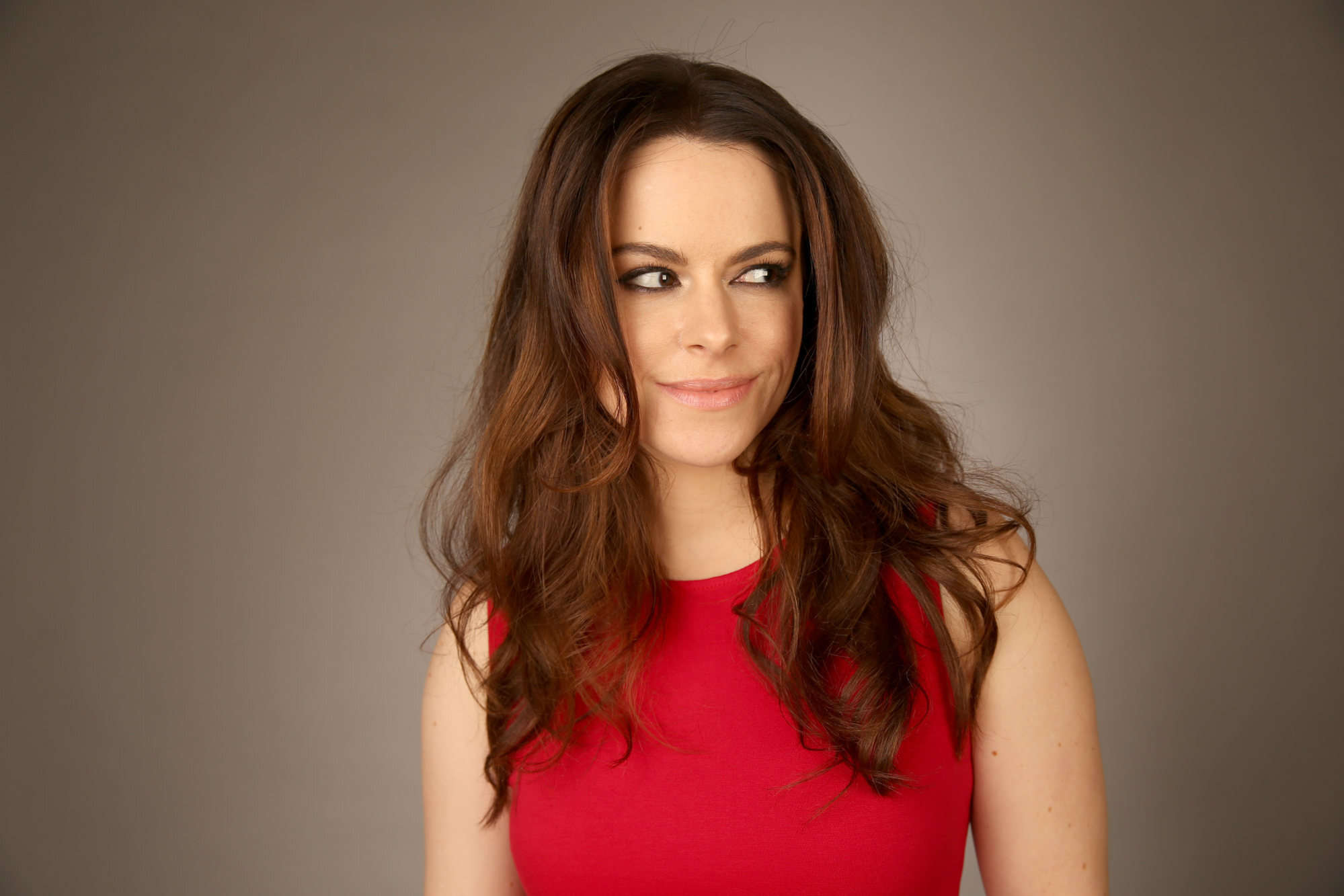 "And now that I'm so happy with myself, I'm kind of afraid to give that up in any way. So I don't know if I'm ever going to be in a relationship again. I'm quite happy. I love working more than anything – that's my biggest relationship. And I feel like I have such great friends, I see myself more like living in an artists' compound."
Hampshire admits she's a workaholic. "But I am happiest when I'm working – that doesn't mean necessarily on the set – it's when I'm creating stuff. And that brings me such joy. But I definitely think it's because I never want to be heartbroken again. It's not lost on me that I'm avoiding something."
Schitt's Creek is available on Now Studio, Now TV