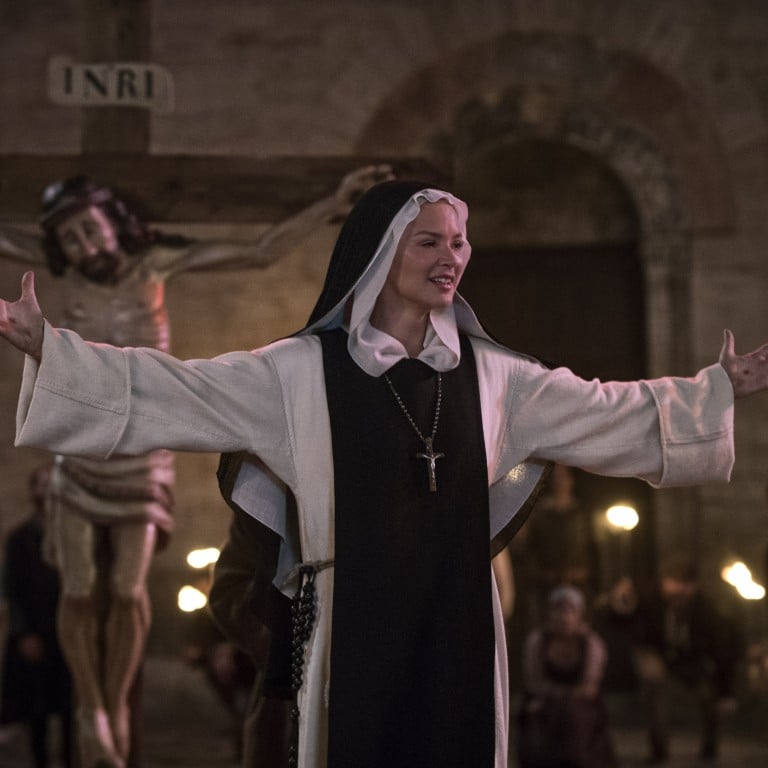 Review
Benedetta movie review: erotic lesbian nun romance a sideshow to Paul Verhoeven's broadside aimed at Catholic Church's corruption and exploitation
Set in 17th century Tuscany, Benedetta stars Virginie Efira as a nun who begins an illicit relationship with a rebellious young woman (Daphne Patakia)
But the raunchy exploits of two sexually curious young women is a side issue, with the film more concerned about the power wielded by the Catholic Church
3.5/5 stars
A loose adaptation of Judith C. Brown's book Immodest Acts: The Life of a Lesbian Nun in Renaissance Italy, this French-language drama set in 17th century Tuscany stars Virginie Efira as the eponymous novice, who begins an illicit relationship with a rebellious young woman (Daphne Patakia).
While Benedetta includes enough nudity and explicit content to justify its inclusion in the nunsploitation subgenre, Verhoeven is more concerned with the power wielded by the Catholic Church, and how its rigorously structured patriarchy is challenged by Benedetta's repeated claims that she experiences visions and can perform miracles.
Benedetta is first taken in by the Abbess Mother Superior Felicita (Charlotte Rampling) as a young girl at the behest of her wealthy parents. She claims she can communicate with the Virgin Mary, and as the years pass she fantasises that she is in a physical relationship with Jesus Christ.
When her visions culminate in the marks of the stigmata, the provost and the surrounding community embrace Benedetta's sanctity. The abbess, however, remains sceptical.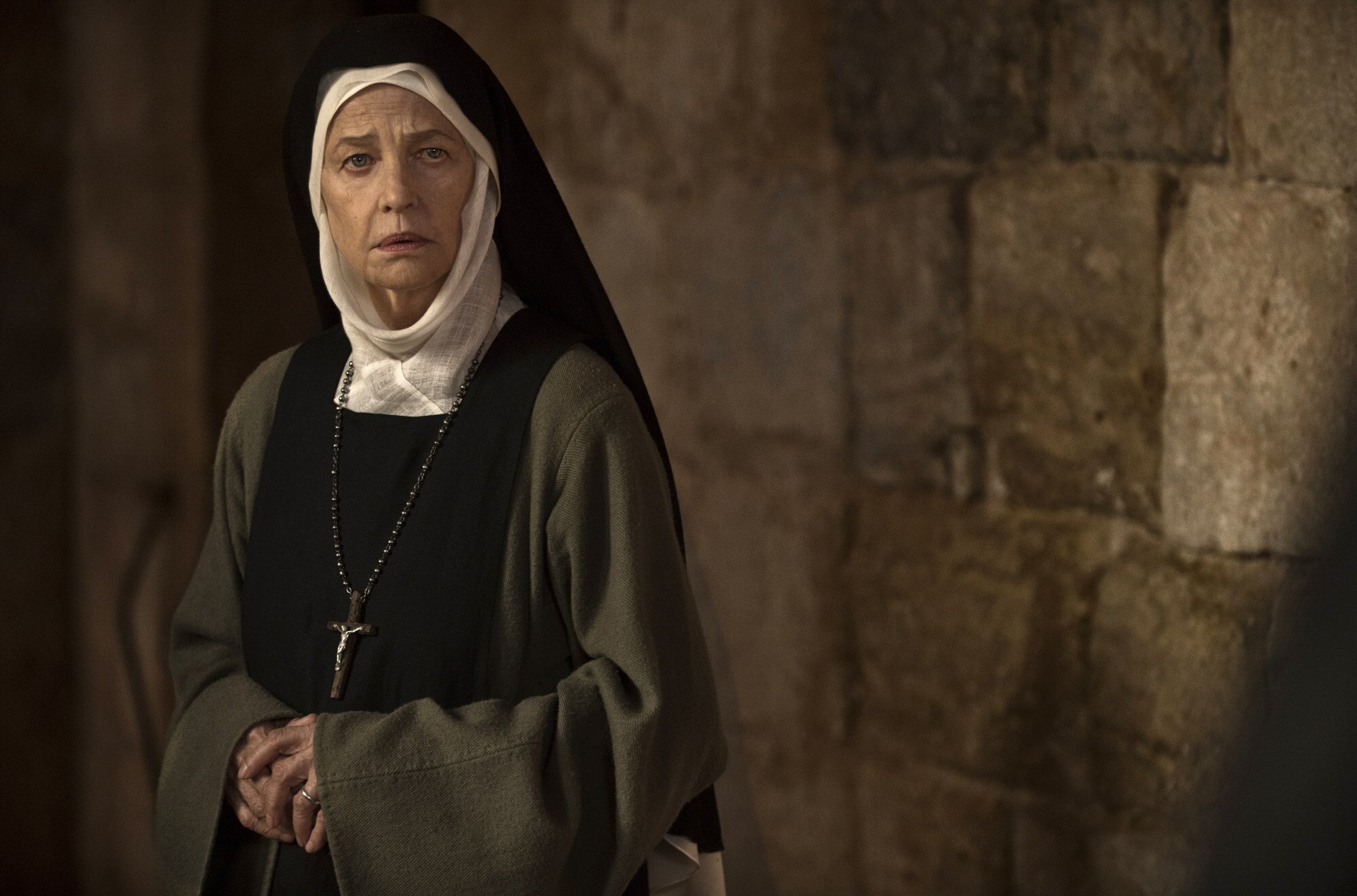 Around this time, a young woman, Bartolomea (Patakia), seeks refuge from her abusive father in the convent. She is vulgar, outspoken and confident, and a bond soon forms between her and Benedetta which ultimately becomes physical. When the abbess learns of their illicit romance, she spies her opportunity to rid herself of a troublesome young woman.
While Verhoeven indulges Benedetta and her visions, in exaggerated fantastical sequences designed to arouse and offend in equal measure, her saintly powers remain purposely ambiguous. The religious authorities, personified by the slippery Lambert Wilson, are presented with evidence that undermines Benedetta and her miracles, yet she continues to perform feats that remain unexplained.
Is she a deluded attention-seeker, or does Benedetta genuinely wield a higher power? Ultimately, the film takes aim not at her, but at an infrastructure in which powerful men in positions of authority look to control women and what they do with their bodies.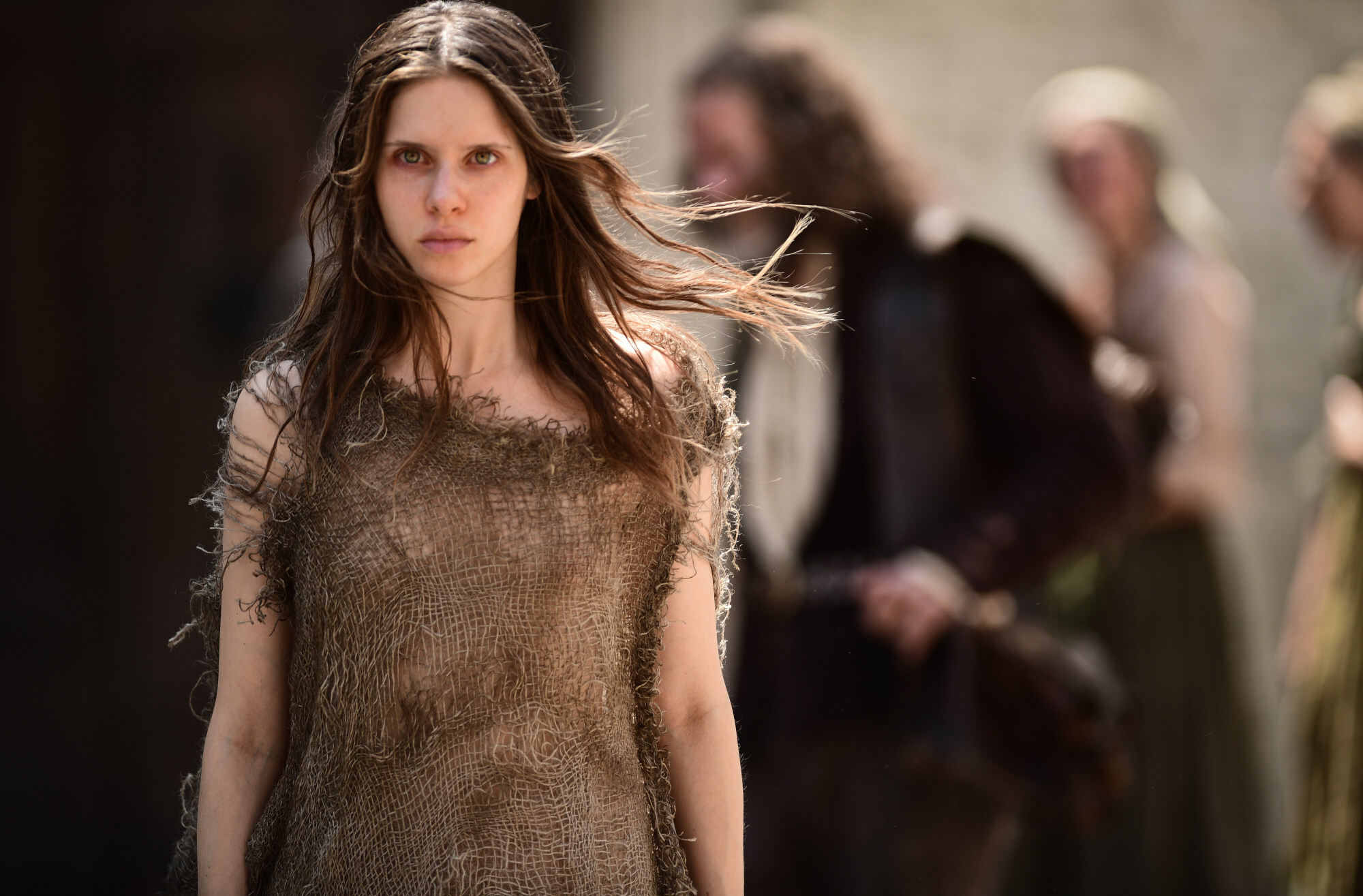 As he has demonstrated before, Verhoeven uses salaciousness and titillation – in this case the raunchy exploits of two sexually curious young women – to seize our attention, only for the erotica to prove inconsequential alongside more troubling notions of corruption and exploitation.
Want more articles like this? Follow
SCMP Film
on Facebook