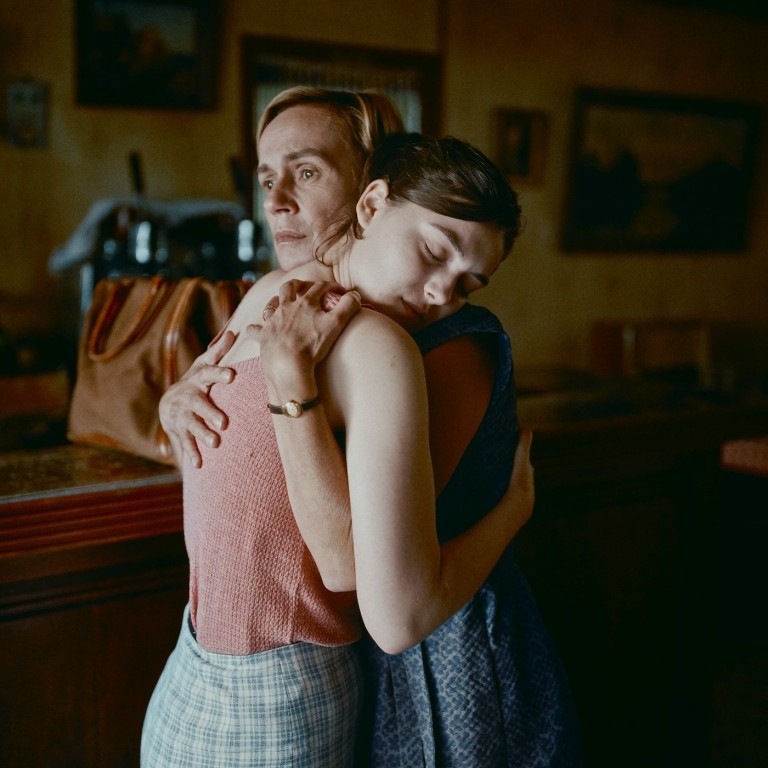 Venice 2021: the 10 best movies, from Happening, the Golden Lion winner, to Netflix's The Power of the Dog with Benedict Cumberbatch, Dune, and Parallel Mothers with Penélope Cruz
The jury, led by Parasite's Korean director Bong Joon-ho, was taken by Audrey Diwan's abortion drama Happening (L'Eventement) which claimed the Golden Lion
Denis Villeneuve's Dune was a truly jaw-dropping cinematic experience, while Tim Roth is excellent as a man drifting towards oblivion in Sundown
For 12 days, the 78th Venice International Film Festival showed the film world what it had been missing this past year, with a perfect cocktail of red-carpet glamour and top-notch movies.
Hollywood returned in force, with a heavy-duty line-up of A-list talent arriving on the Lido – the Italian island that hosts the annual festival – from Kristen Stewart (for her Princess Diana tale
Spencer
) to Matt Damon and Ben Affleck (for Ridley Scott's
Rashamon
-style medieval drama
The Last Duel
).
But festival director Alberto Barbera added substance to the stargazing, with an impressive official selection of films.
Here, in no particular order, are 10 of the best from this year's festival.
Happening
Debuting midway through the festival, Audrey Diwan's abortion drama
Happening
(
L'Eventement
) was met with appreciation, though it certainly wasn't a film critics or bookmakers were talking about for the Golden Lion (the highest prize given to a film at the festival). But the jury, led by
Parasite
's Korean director
Bong Joon-ho
, was taken by this drama set in 1963 in France, making Diwan the second female director in a row, after
Chloé Zhao
for
Nomadland
, to claim the festival's top prize.
Encouraged by her director, newcomer Anamaria Vartolomei gives a startling performance as a young woman who falls pregnant and seeks an abortion, despite strict French laws against it.
The Hand of God
Fresh from his foray into television with The Young Pope and its follow-up The New Pope, which both premiered in Venice, Paolo Sorrentino's latest is his most personal, plundering both tragic and tender memories. It claimed two awards, including the Silver Lion Grand Jury Prize, and perhaps should have won the Golden Lion.
Rightly, newcomer Filippo Scotti won the Marcello Mastroianni Award for Best Young Actor. His performance as Fabietto, a young man living in Naples in Italy in the mid-'80s just as Diego Maradona arrives to join the city's football club, was revelatory. As for Sorrentino, it's his best film since his Oscar-winner, 2013's
The Great Beauty
.
The Power of the Dog
Jane Campion's first film in 12 years was many people's top tip for the Golden Lion, and it would've been richly deserved. In the end, she took Best Director, an apt choice for
a work that was beautifully filmed in New Zealand
, doubling for 1920s Montana in the US.
Benedict Cumberbatch offered up a fearless turn as a repressed and violent rancher who unravels when his brother (Jesse Plemons) falls for a local mill owner (Kirsten Dunst). Taken from the Thomas Savage novel, Campion's subtle, striking adaptation was also another feather in the cap for backers Netflix, the streamer allowing her room to realise her artistry on an impressive scale.
Dune
The festival's one true blockbuster, Denis Villeneuve's Dune shook the Lido – quite literally. The earsplitting Hans Zimmer score and the bone-shaking sound design was enough to cause the ground to tremor outside the Sala Grande theatre.
With a cast led by Timothée Chalamet and Zendaya, two 20-somethings with more Instagram followers than there are stars in the known galaxy, it was a truly jaw-dropping cinematic experience. The arrival of the sandworm is a moment not to be forgotten.
Old Henry
What a western this was. Playing out of competition, Potsy Ponciroli's early-20th-century tale of a farmer (Tim Blake Nelson) and his son (Gavin Lewis) caught up in a violent showdown was a simple story, craftily written and punchily executed.
Nelson's taciturn cowpoke was almost the antithesis of the gun-twirling showman he played in the Coen brothers' The Ballad of Buster Scruggs, but he was once again superb. Scott Haze and Stephen Dorff also shone as the two men that bring bloodshed and bullets to Henry's porch in a story that saves its powder for an explosive final reel.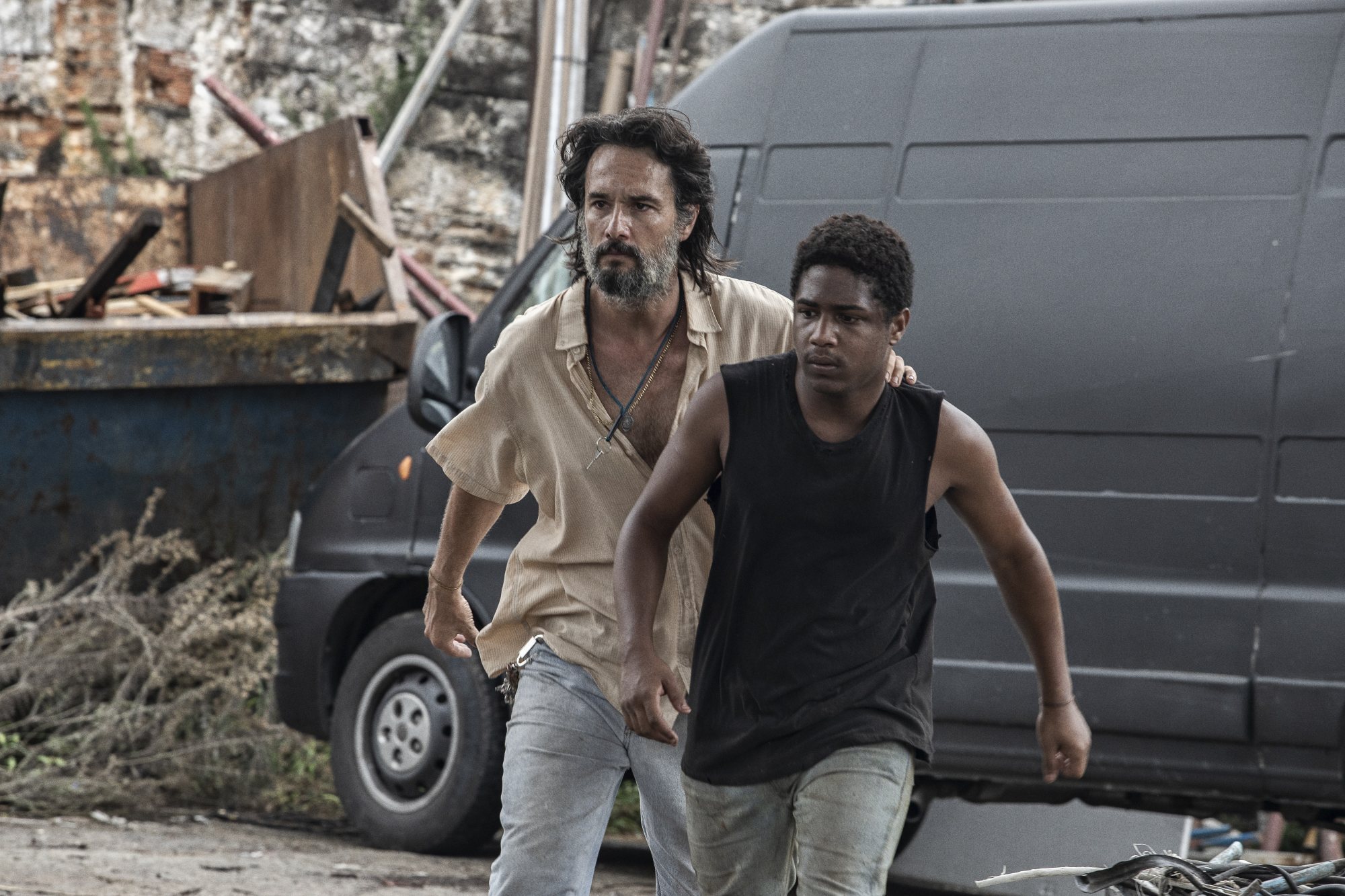 7 Prisoners
This Brazilian film, backed by Netflix, was the surprise package of the festival. Alexandre Moratto (Socrates) co-wrote and directed this tale of human trafficking and exploitation, with his mentor Ramin Bahrani (99 Homes) on board as producer.
Four young men arrive in Brazil's São Paulo, lured with the promise of paid work to support their families back home. But what awaits is shocking, as they become enslaved by the ambitious owner of a scrap metal junkyard (Rodrigo Santoro, brilliant).
A story that deals with corruption and cruel exploitation, it also came complete with a muscular turn by Christian Malheirois as the college-educated Mateus, who to survive is faced with a soul-destroying moral dilemma.
Sundown
Last year, Mexico's Michel Franco brought his ultra-violent New Order to the Lido, battering viewers with its bleak world view. Sundown also offered up a tough-to-take look at modern-day Mexico, with theft, kidnapping and murder commonplace.
Tim Roth, who played in Franco's 2015 film Chronic, stars as a British holidaymaker in Acapulco who shirks his familial responsibilities when a crisis back home escalates. Roth is excellent as a man drifting towards oblivion in a story that rinsed everything out of its 83 minutes.
Ennio
Giuseppe Tornatore's documentary about Ennio Morricone, who died last year after composing the scores for 400-plus movies, was an exhaustive 165-minute celebration of the work of the maestro.
Dozens of filmmakers, including Hong Kong's
Wong Kar-wai
, who co-produced the film, paid tribute, while lengthy interviews with Morricone before his death covered a career that includes era-defining contributions to
The Good, The Bad and the Ugly
,
The Mission
and Tornatore's own
Cinema Paradiso
.
Perhaps the most shocking moment was hearing words from the famously media-shy Terrence Malick for the Days of Heaven segment. Now that feels like a real coup.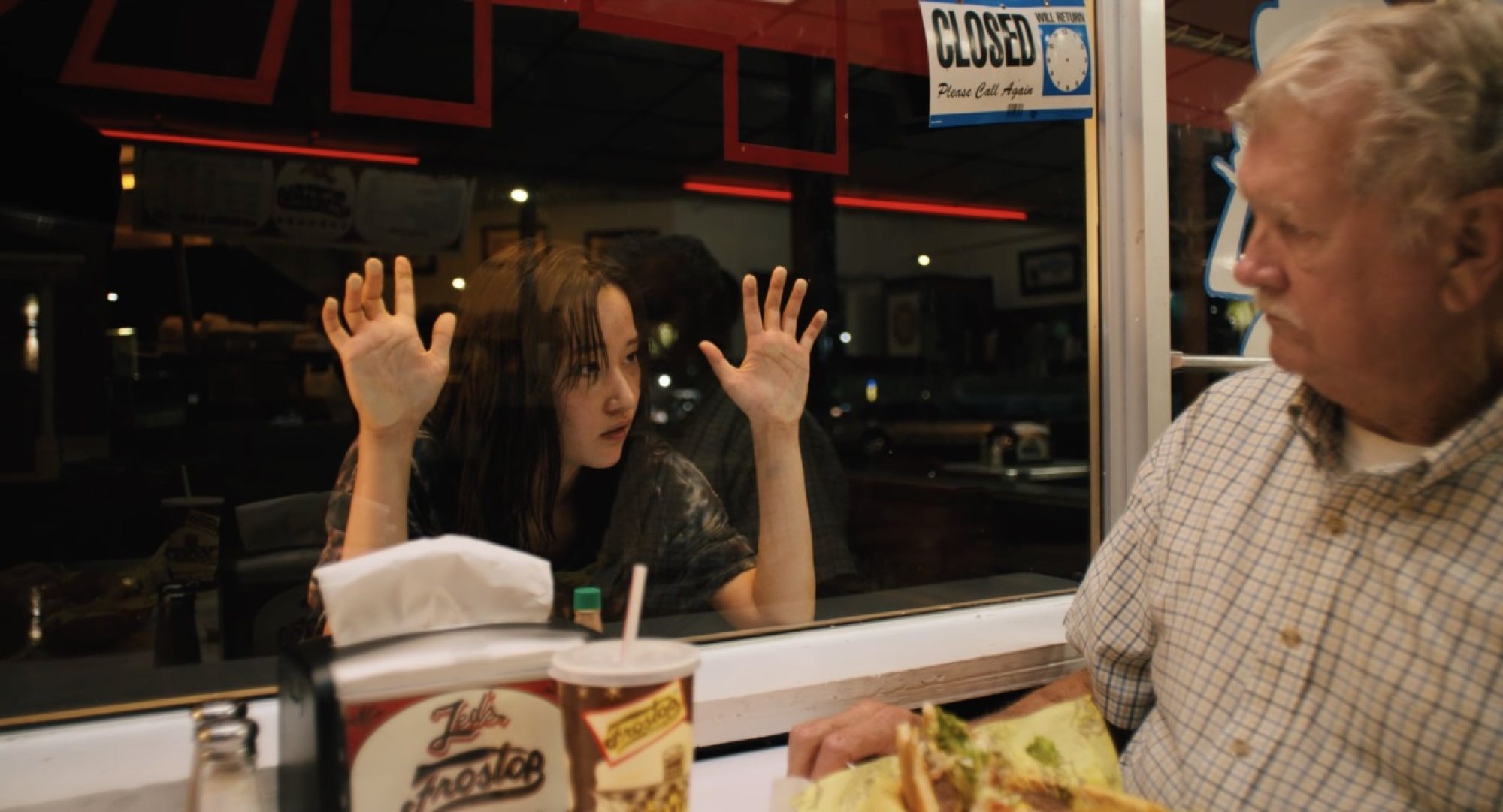 Mona Lisa and the Blood Moon
In a festival that was largely lacking in Asian films or talent, despite the presence of Bong Joon-ho as jury head, Ana Lily Armipour's oddball New Orleans fantasy saw a mesmerising performance from Jeon Jong-seo (
Burning
,
The Call
).
The Korean actress plays the titular Mona Lisa, a straitjacketed asylum patient who discovers she can control those who look into her eyes. Kate Hudson's opportunistic stripper takes her in, for a story that bounces along with a rambling charm. Like Mona Lisa, it'll leave you hypnotised.
Parallel Mothers
Opening the festival,
Pedro Almodovar's latest saw him reunite with Penélope Cruz
, who won Best Actress for her performance. Cruz was also in the offbeat
Official Competition
as a game-playing film director, but this was the role that stood tall, in a story of two women whose lives intertwine when they give birth on the same day, in the same hospital.
She plays a photographer opposite Milena Smit, a teenager whose own pregnancy came with trauma. Almodovar weaves these personal stories with a wider backdrop involving Spain's own difficult past in the Franco regime – a bold move.
Want more articles like this? Follow
SCMP Film
on Facebook