Netflix
Get more with myNEWS
A personalised news feed of stories that matter to you
Learn more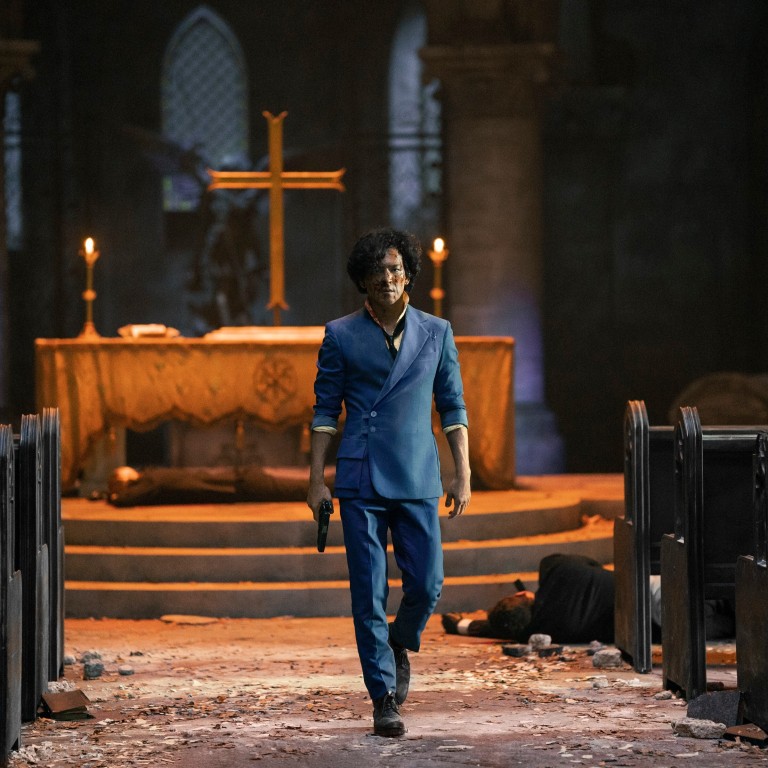 Review

|
Netflix drama review: Cowboy Bebop – live-action adaptation starring John Cho completely misses the point of the classic anime original
Cowboy Bebop's problems begin with the decision by the writers to deviate from the source and turn the show into a hodgepodge of underwhelming misadventures
Although lead John Cho was an inspired piece of casting and production design is gorgeously detailed, Cowboy Bebop disappoints in almost every other department
1/5 stars
An interstellar roller-coaster ride packed with bounty hunters, space travel, violent criminals and existential ennui, Sunrise's 1998 anime series Cowboy Bebop is a genre-bending cult classic that has been delighting fans and inspiring science fiction creators for more than 20 years.
So why is Netflix's new live-action adaptation so lifeless?
Like a lousy wedding cover band half-heartedly butchering your favourite power ballads, André Nemec and Christopher Yost's inaugural 10-episode season is out of tune, off tempo, and seemingly oblivious to what made Cowboy Bebop so special in the first place.
Dragging the Bebop's motley crew of flawed yet lovable outliers wildly out of step with their established backstories, discarding major characters entirely while extensively reappropriating others in ways that undermine the tragic struggle of the protagonists, this new incarnation of Cowboy Bebop, if it can even be called that, is so brazenly dismissive of its established fan base that it begs the question: who is this show supposed to be for?
It is set in the year 2071, when the Earth has become all but uninhabitable and humanity has scattered across the solar system. Spike Spiegel (John Cho) and Jet Black (Mustafa Shakir) are bounty hunters, who cruise the galaxy in their rust-bucket of a spacecraft, the Bebop, rounding up wanted criminals and living off the reward money.
In the first episode, they cross paths with fellow "cowboy" Faye Valentine (Daniella Pineda), and the trio form an uneasy alliance. Their adventures take them from one end of space to the other, but inevitably each of them is forced to confront the troubled past they are trying so desperately to leave behind.
Cowboy Bebop imbues science fiction with motifs of film noir and classic westerns; its greatest strength is its ability to blend distinct genres into a uniquely dynamic and complementary style. Propelling the Bebop through space with its alchemic concoction of space bandits, private dicks and lone gunslingers, the anime was equal parts Star Wars, Sam Spade and The Magnificent Seven, and pulsated with an infectious energy buoyed by Yoko Kanno's endlessly eclectic score.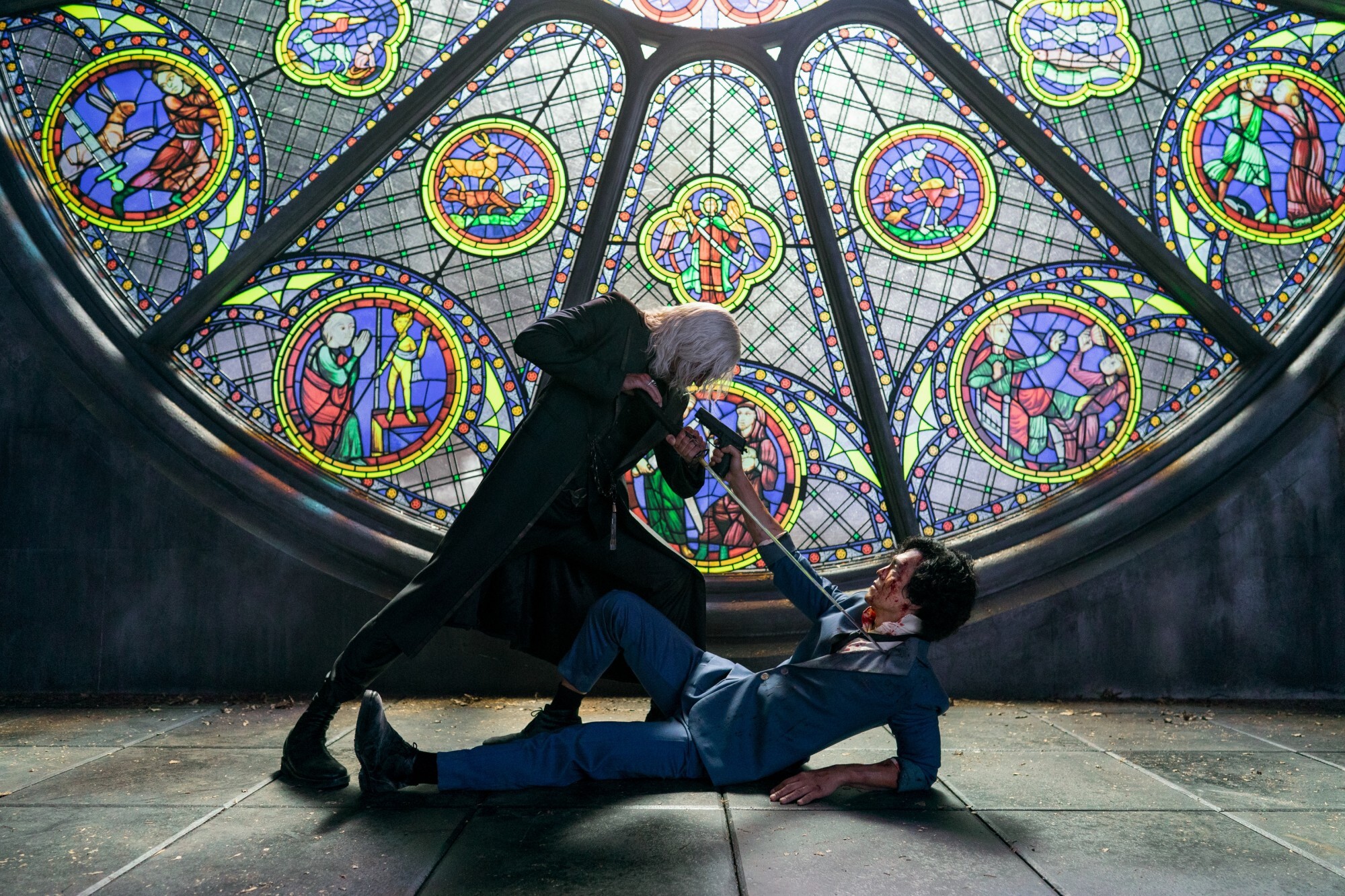 In its new incarnation, conversely, the show is sluggish, stilted and oblivious to the signature tropes of its setting.
Cowboy Bebop's problems begin on the page, and the decision by showrunner Nemec and his team of writers not to follow the narrative arc of the source material, but rather to strip it for parts and turn random characters and plot points into a hodgepodge of underwhelming and inconsequential misadventures.
Had the show set out to create something original, but "in the spirit of Cowboy Bebop", audiences might be more forgiving, but this arrogant and uninspired reimagining of established characters, motivations and outcomes is as baffling as it is infuriating and unsatisfying.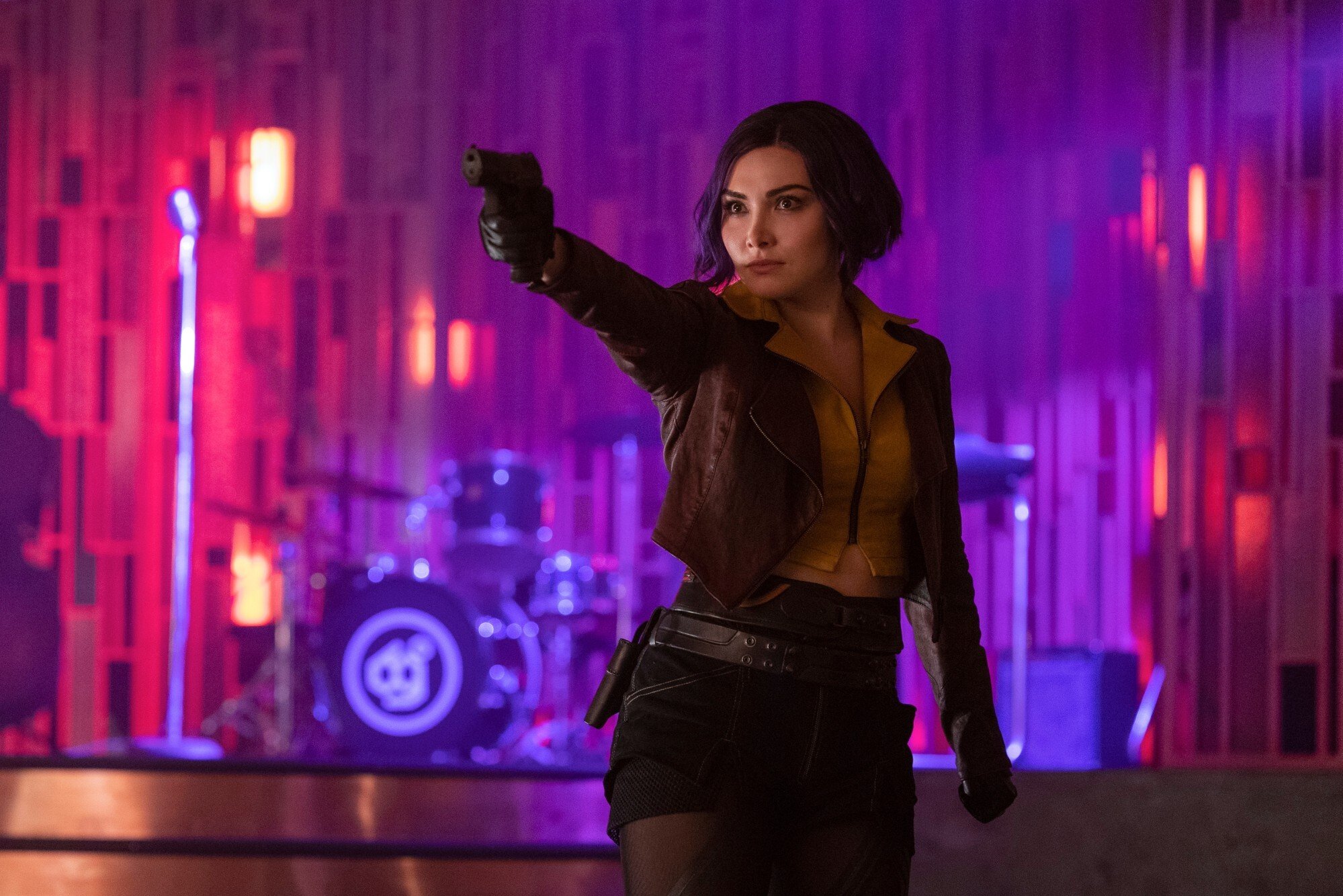 John Cho was an inspired piece of casting. Spike Spiegel is a heartbroken slacker, fleeing for his life from the crime syndicate he used to kill for, who has fallen into bounty hunting as much to make ends meet as anything else. He is a proficient martial artist, marksman and pilot, who persistently carries himself with a lackadaisical, devil-may-care attitude that emanates cool.
Cho first grabbed our attention as a slack-jawed high-schooler in
American Pie
, before playing the co-lead in the
Harold & Kumar
stoner comedies. After graduating to the USS Enterprise to play Sulu in J.J. Abrams'
Star Trek
reboot, Cho has proved his leading man status in films like
Searching
and
Columbus
.
He should make a perfect Spike, world-weary, downtrodden, cynical to a fault, but in a show that can scarcely muster enough energy to get off the couch, let alone launch a spaceship, Spike struggles to find his edge.
The show's biggest challenge was always going to be Faye Valentine, an anatomically preposterous bombshell whose skimpy outfits were as inappropriate as her persistently duplicitous behaviour. It comes as no surprise that Mexican-American actress Pineda is provided with a far more substantial and conservative wardrobe, but almost everything that made Faye mysterious, alluring and dangerous has been diluted.
Where Faye was originally as dangerous as she was desirable, Pineda's portrayal only musters a modicum of sassiness. Her makeover feels like the apex of a wide-reaching effort to bring more diversity into the cast, which has resulted, rather awkwardly, in an abundance of white faces that begins with Spike's arch-nemesis Vicious (portrayed by Alex Hassell as a damp, mewling frat boy) and stretches back to the syndicate and beyond.
Production design is gorgeous, detailed and reassuringly on brand, from the Bebop to the various off-world colonies and the giant orbiting stargates that transport them across the galaxy. However, in almost every other department, Cowboy Bebop disappoints.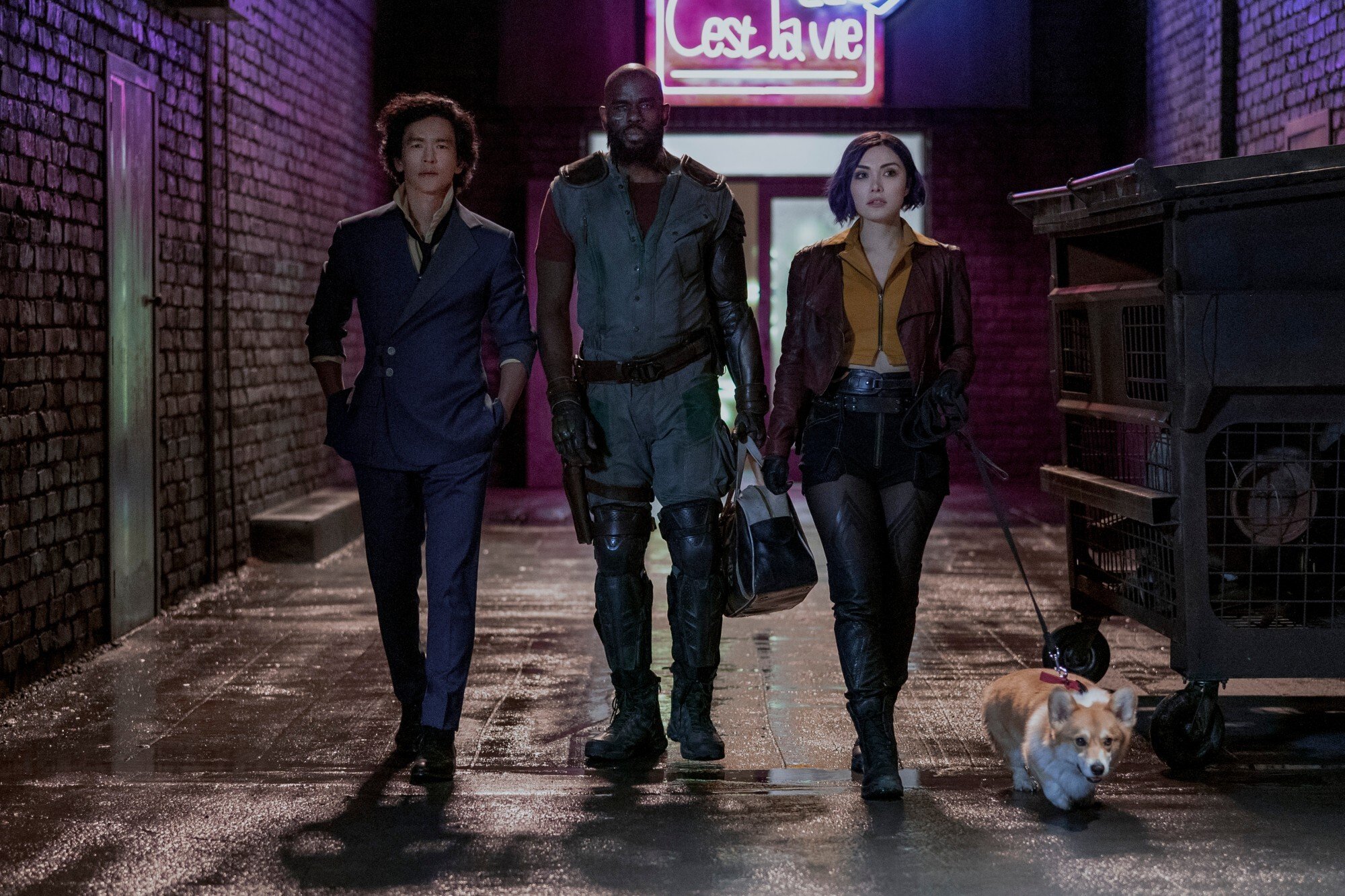 Instead of taking its place in the pantheon of great films and shows championing blue-collar heroes of space travel, from
Star Trek
to
Alien
, through
Firefly
and
Guardians of the Galaxy
, in its new iteration
Cowboy Bebop
fails to take flight.
Cowboy Bebop will start streaming on Netflix on November 19.