Review
The Battle at Lake Changjin II movie review: Chinese pride reigns again in war drama sequel to 2021 blockbuster
This action-packed sequel picks up where its predecessor left off, with heroic Chinese soldiers once more fighting sadistic Americans during the Korean war
What little characterisation the original film displayed is all but non-existent here, while Koreans, both North and South, are again erased from their own war
2/5 stars
The relentless slaughter of decadent American insurgents by courageous and patriotic Chinese heroes continues on apace in
The Battle at Lake Changjin II
, the hastily released sequel to
2021's record-breaking epic
that followed a pivotal skirmish between Chinese and American forces during the Korean war.
Shot back-to-back with its predecessor by directors Dante Lam Chiu-yin,
Tsui Hark
and Chen Kaige, this second chapter, also known as
Water Gate Bridge
, picks up the action as Wu Jing's fearless Commander Wu Qianli leads the men of the 7th Company to Funchilin Pass.
There, they hope to destroy a bridge and derail the US retreat. From this wintry perch, high in the snow-capped mountains, Chinese and American snipers proceed to take potshots at one another, when not unleashing unholy quantities of hellfire in the name of military supremacy.
If characterisation was slight in the first film, it is all but non-existent here, with the script eschewing any further development of Qianli, his young brother Wanli (Jackson Yee) or anyone else in favour of relentless, teeth-rattling action. Supporting characters are defined more by their wounds, or the manner of their deaths, than by anything more substantial.
On the American side, they remain an anonymous entity of unshaven sadists, stirred on by General Douglas McArthur (played by James Filbird), first seen screaming "Retreating is treason!" into a telephone from the comfort of a swanky Tokyo soirée, before attempting to convince US President Harry Truman to drop the atomic bomb.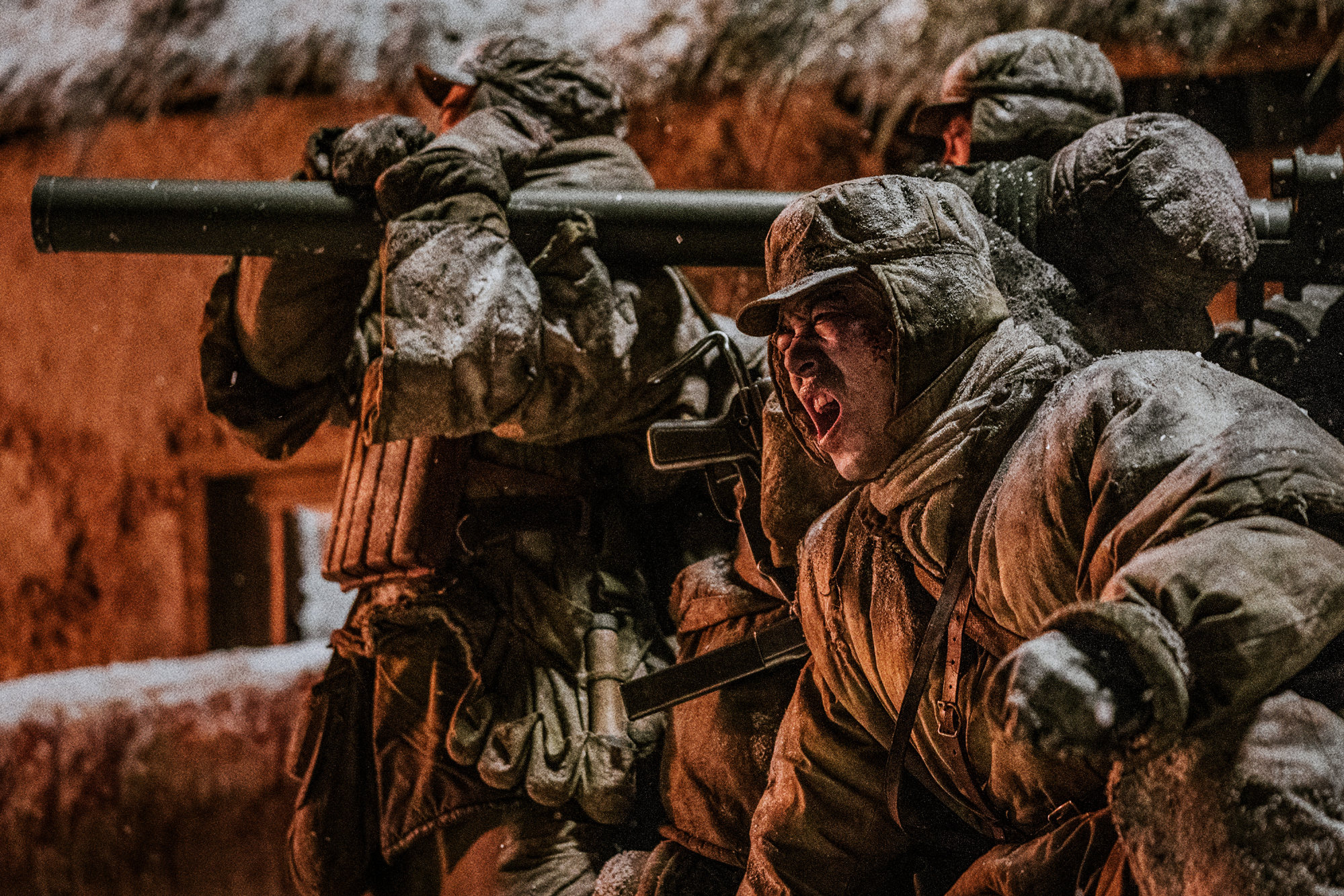 While less screen time is devoted to overt proclamations of national pride in this sequel, we are repeatedly reminded of how poorly equipped the Chinese troops are, which only serves to strengthen their resolve.
The camera leers fetishistically at crates overflowing with American bullets, shells, mortars and grenades, while Chinese soldiers must at times make do with using their rifles as clubs, so paltry are their supplies. And yet, despite seeing their compatriots torn apart by artillery fire or immolated by flame-throwers, they boldly march on.
The Battle at Lake Changjin II ends on an emotional note that does wield genuine heft, as the sole surviving member of 7th Company requests not to be sent home, but rather that his unit be restored to its former glory.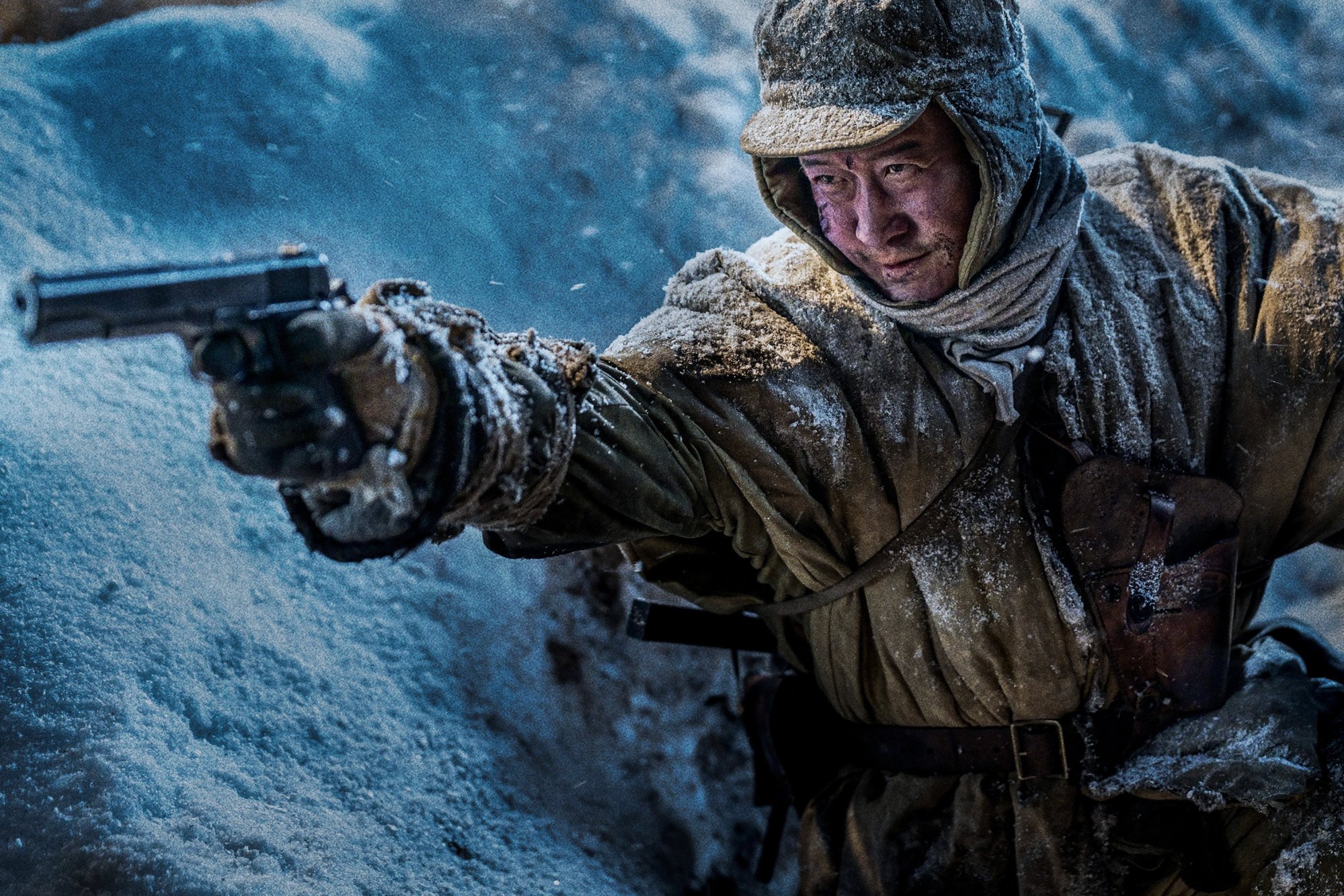 This selfless act of patriotic duty is somewhat undermined, however, by the film's closing text scrawl that feels the need to claim these events as a victory for the indomitable spirit of the Chinese people, even as the film once again completely erases Koreans – both North and South – from their own war.
Want more articles like this? Follow
SCMP Film
on Facebook