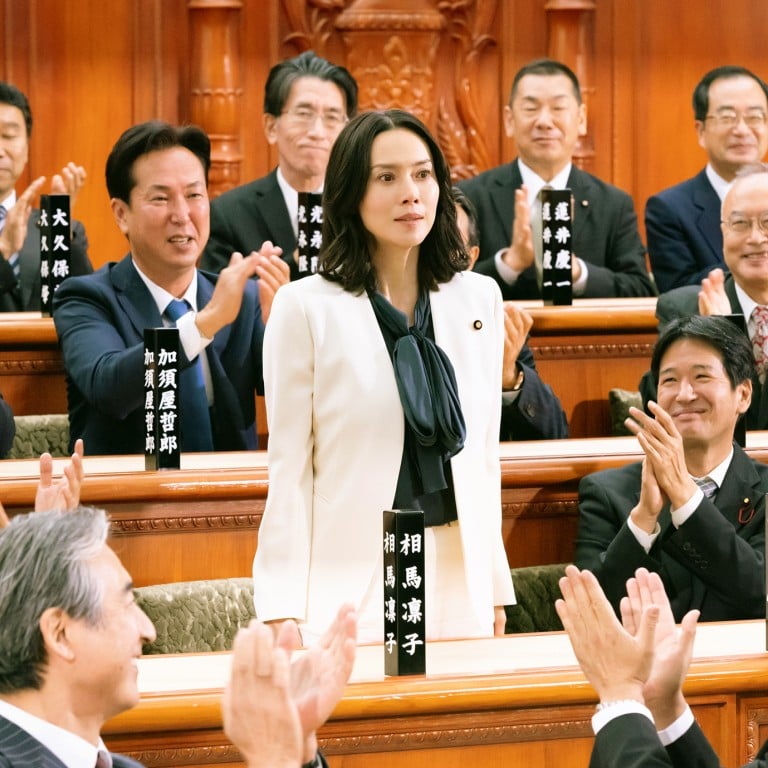 Review

|
First Gentleman movie review: Miki Nakatani plays Japan's prime minister in comedy with shockingly regressive views on gender roles
The idea of a woman becoming the Japanese prime minister is apparently so preposterous that this comedy centres around the idea
Miki Nakatani plays the female politician, while Kei Tanaka plays her incompetent and bumbling husband in this anachronistic sexist travesty
1/5 stars
First Gentleman, the new comedy from veteran Japanese television director Hayato Kawai, centres on the implausibility of a woman becoming prime minister of Japan.
It doesn't seem to matter that the woman in question, Rinko Soma (played by award-winning actress Miki Nakatani) is a career politician and head of her own political party. The fact that she is female is apparently reason enough for hilarity to ensue.
Making things worse, the film, adapted from a novel by author Maha Harada, chooses to focus not on Rinko's efforts to navigate the outdated, duplicitous and fiercely chauvinistic backwaters of Japanese politics, but on her helpless sap of a husband.
Kei Tanaka, star of the hugely popular
Ossan's Love
franchise, plays Rinko's eponymous spouse, Hiyori, who is blindsided by the notion that his successful, capable and ambitious wife has been promoted to the nation's top job.
Hiyori has chosen not to join the family business, Soma Global, a vast corporate entity owned by his delightfully domineering mother (Kimiko Yo) and run by his vainglorious elder brother (Ainosuke Kataoka).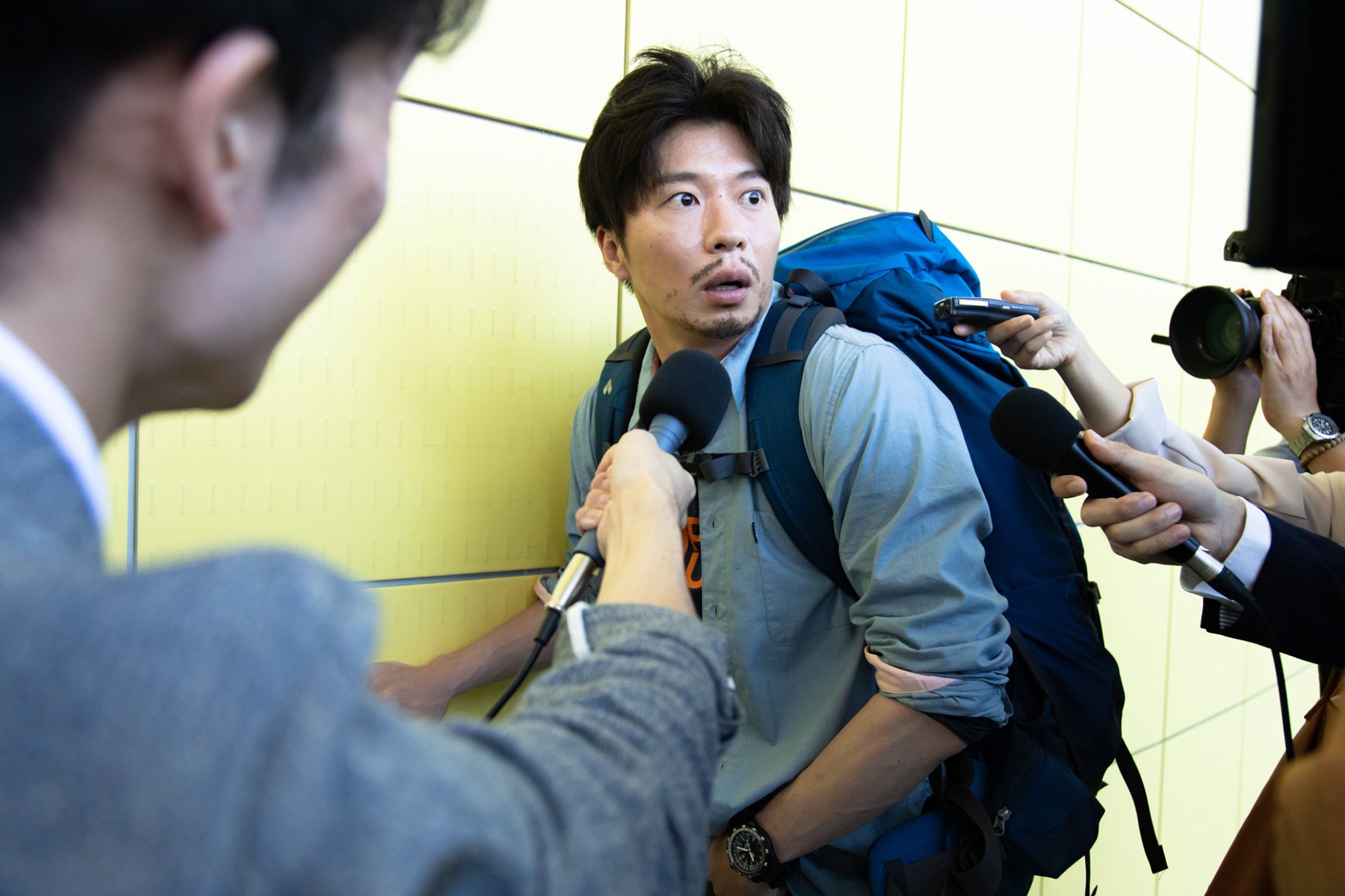 Instead, the family's timid and socially incompetent black sheep works as an ornithologist at a nature reserve.
His wife's appointment upends his quiet and reclusive lifestyle, tossing Hiyori into the public eye, where he is left to fend for himself while his wife runs the country.
Nakatani displays such poise, leadership and empathy that the actress almost convinces us she would make a capable leader herself. There is more than a whiff of Hillary Clinton in her portrayal of Rinko, from a penchant for white trouser suits to her collapse on the campaign trail because of overexertion.
In fact, the only thing that fails to convince about her performance is that Rinko would ever become romantically involved with Hiyori.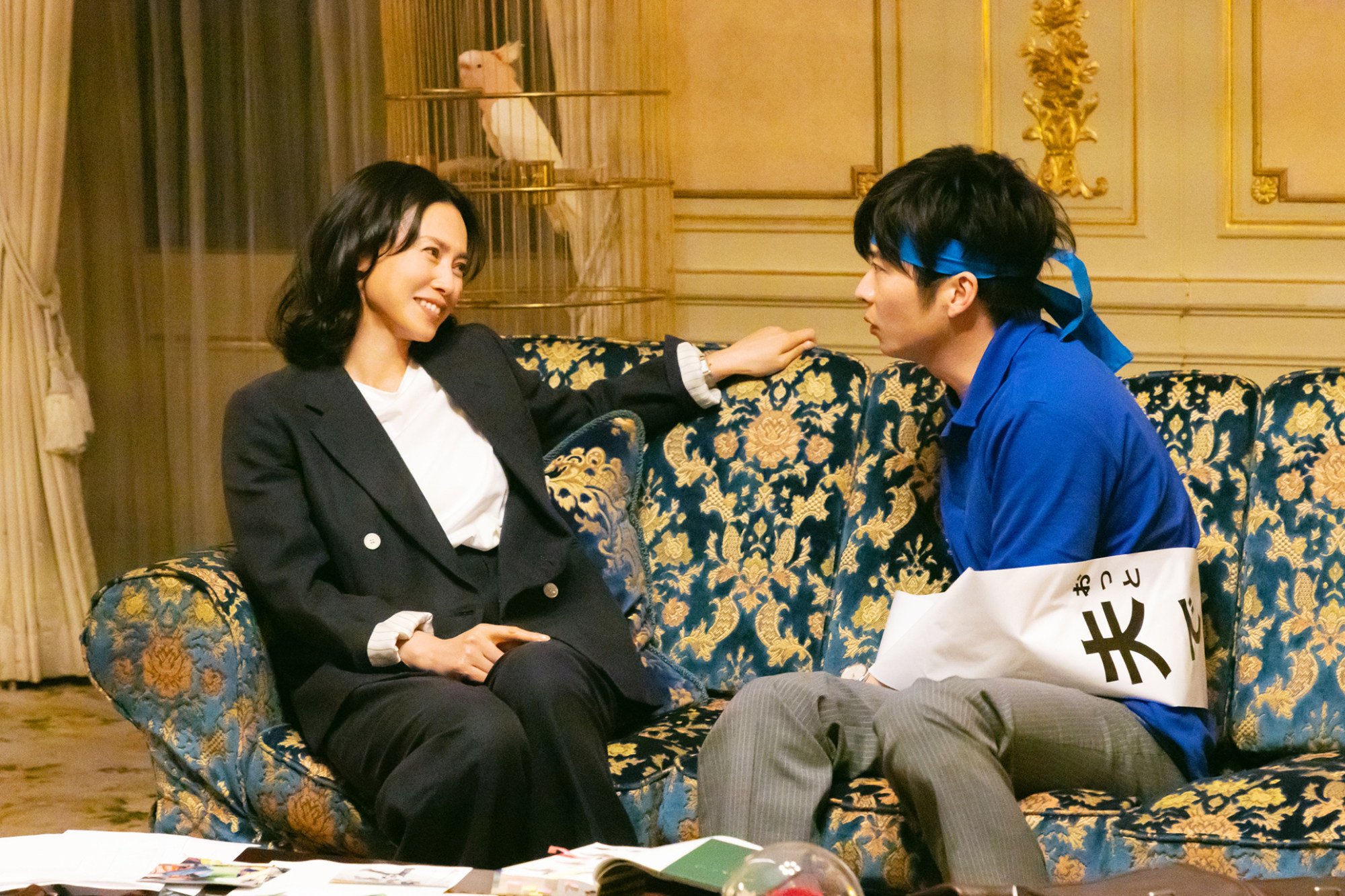 Her first order of business is to introduce a corporation tax that will directly affect companies like Soma Global. She treats her husband more like a slow-witted child than a romantic partner, and Tanaka meets that expectation with his infantile antics.
Unfortunately, if somewhat inevitably, First Gentleman concludes that, regardless of how adept Rinko is at forming a government and leading a country, a female human is simply incapable of juggling work and family life.
It's a resolution that would have seemed disappointing 50 years ago, but in 2022 is all but unforgivable.
Want more articles like this? Follow
SCMP Film
on Facebook