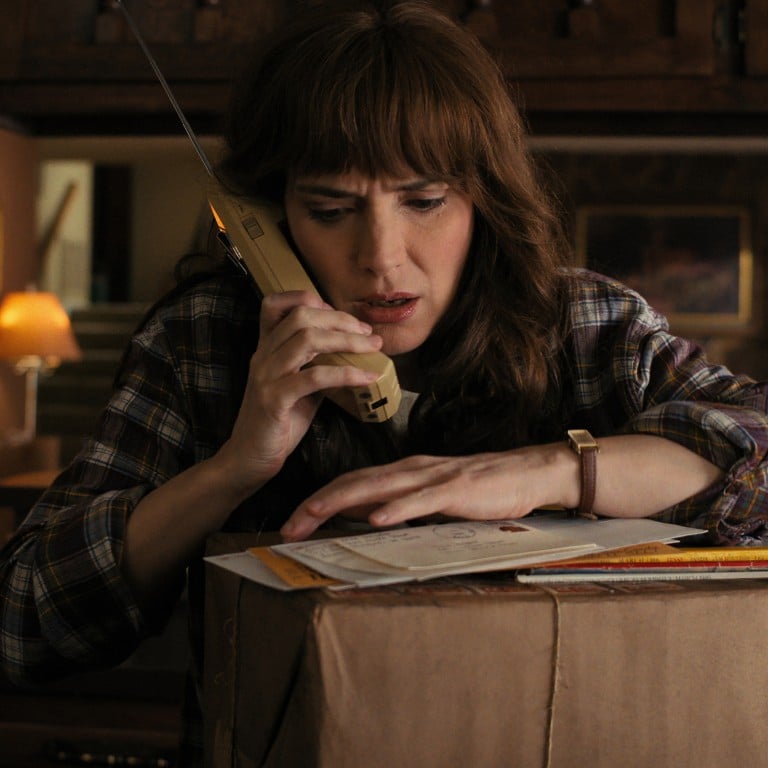 Winona Ryder on season 4 of Netflix's Stranger Things, a Beetlejuice sequel and being a Gen X icon (no, she's not a Boomer)
Winona Ryder grew up in the '80s, so everything in Netflix's Stranger Things has a personal nostalgia to it – from Walkmans to roller rinks to record players
She talks about how her character has changed on the show, the possibility of a Beetlejuice sequel and being super grateful she didn't grow up with the internet
Generation X might feel this in their gut: someone once had the audacity to say, "OK, Boomer" to Winona Ryder.
The actress didn't know what they were talking about. Ryder admits that her young Stranger Things co-stars usually are the ones making her hip to modern slang.
"The kids just explained who 'stan' is, by the way – like to stan something. Stan is a fan," she says proudly. "Forever, I was like, 'Who's Stan?' So I am in the know there, even though it makes no sense to me. In a way, I think I'm lucky that I don't know what is an insult."
On the horror-tinged
Netflix
show Ryder, 50, is
Stranger Things'
main mum Joyce Byers; in season four (now streaming), she's fresh off a move from Hawkins, in the US state of Indiana, to California when she embarks on a globe-trotting adventure.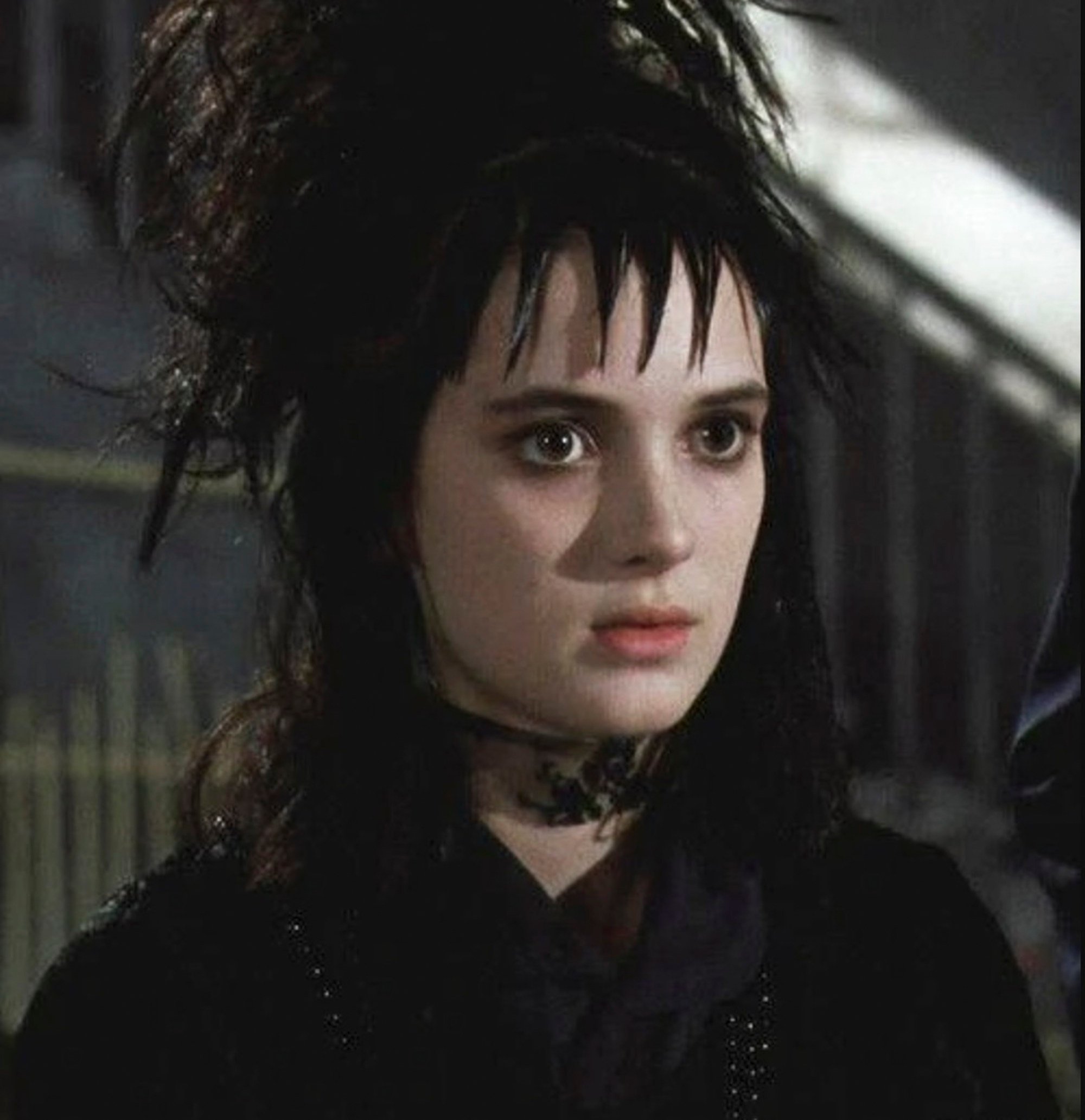 But the actress – who had a breakout role as goth teen Lydia Deetz in 1988's Beetlejuice and starred in seminal films such as Heathers and Reality Bites – is also the pop-culture matriarch for a series that wears its 1980s influences on its jean-jacket sleeve.
"She felt like such a huge part of our lives growing up," says Ross Duffer, who created Stranger Things with his twin brother, Matt. "Once we cast her in season one, that's when the show found its identity, and it just all clicked into place."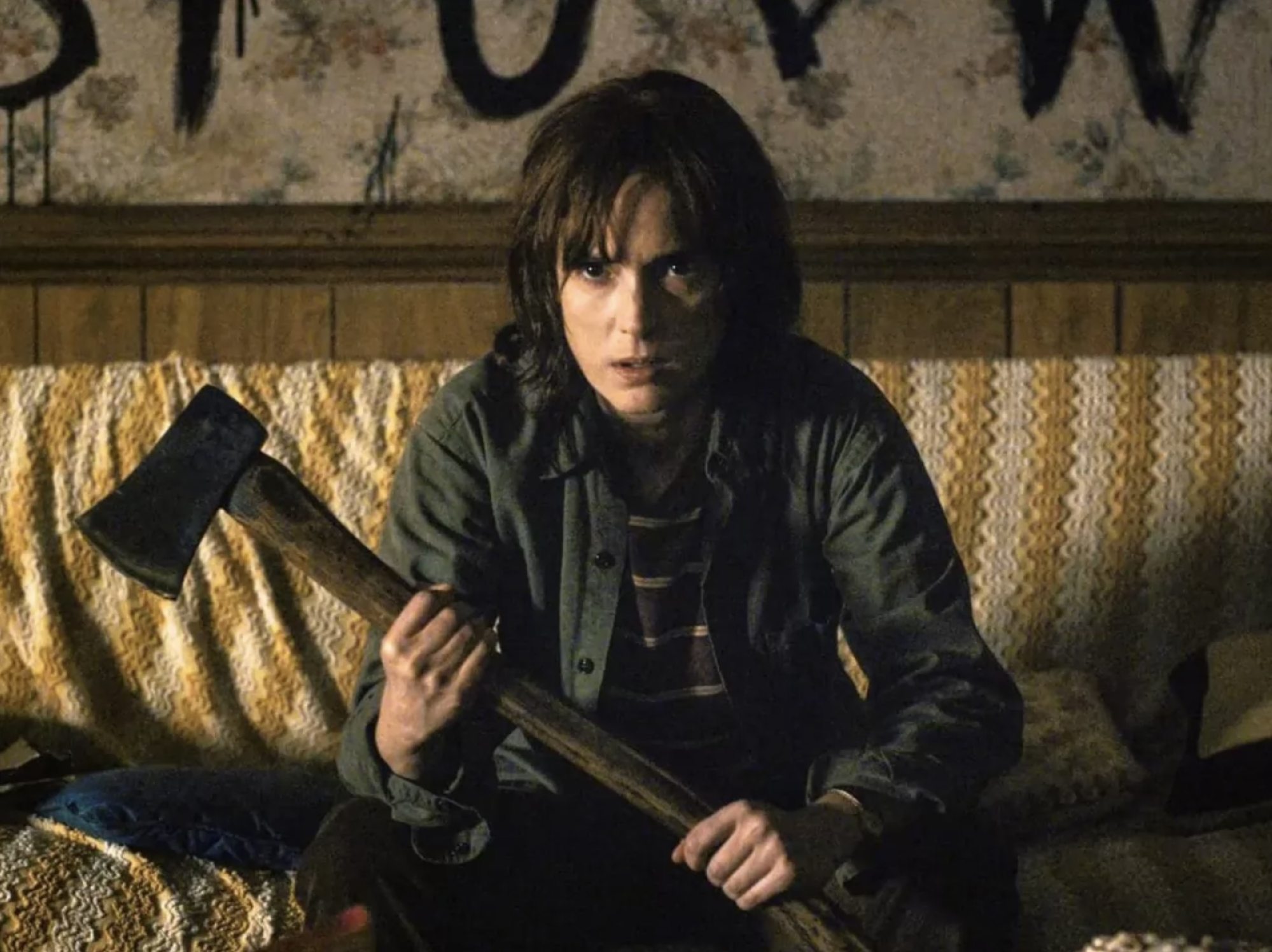 While Ryder – who's been in a relationship with fashion designer Scott Mackinlay Hahn since 2011 – doesn't have children of her own, she calls her young co-stars "my loves".
"I know it's such a cliché, but they're like family. I'd do anything for those kids."
So, what's new about playing Joyce this season? "I feel like in the past, she's trying to figure things out. She's got the Ouija board on the wall, or [she's] taping together Will's drawings. Very crafty." she explains.
"But this season, she is literally fighting for her survival and to save the people she loves. She doesn't really have time to plan or use her critical thinking, which was really fun as an actress, actually."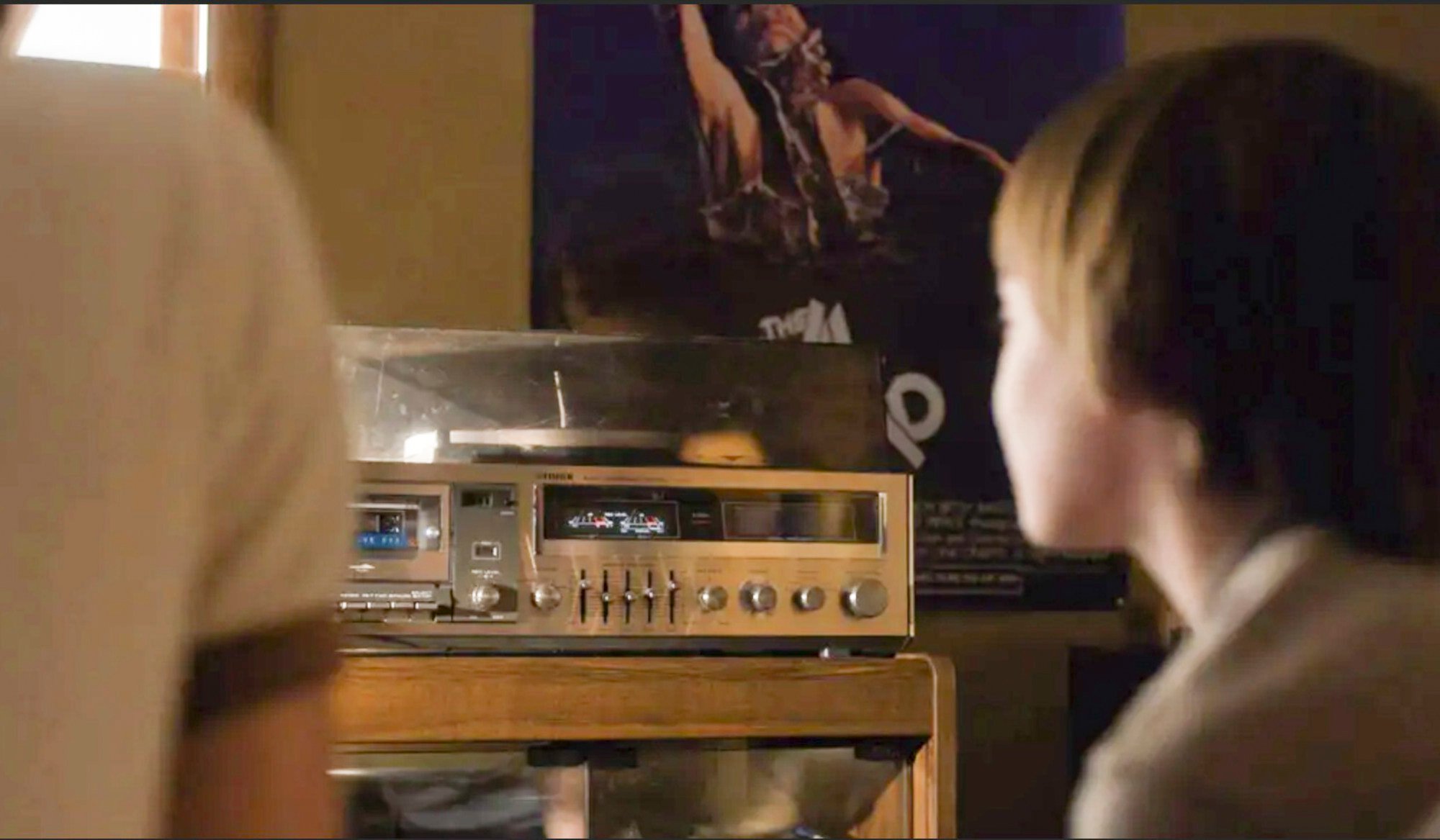 Having experienced first-hand a lot of what the young characters in the show do – from
listening to music on a Walkman
to hanging out in roller rinks – Ryder says the past four seasons had evoked a sense of nostalgia for her.
"In season one, there was a record player, and some of the kids didn't know what it was. I had to explain what records were," she says with a laugh. "That was wild to me. And also explaining rotary phones, they just didn't grow up with them.
"But I really related to the kids and was super protective of them because I had been doing that, working on films at their age."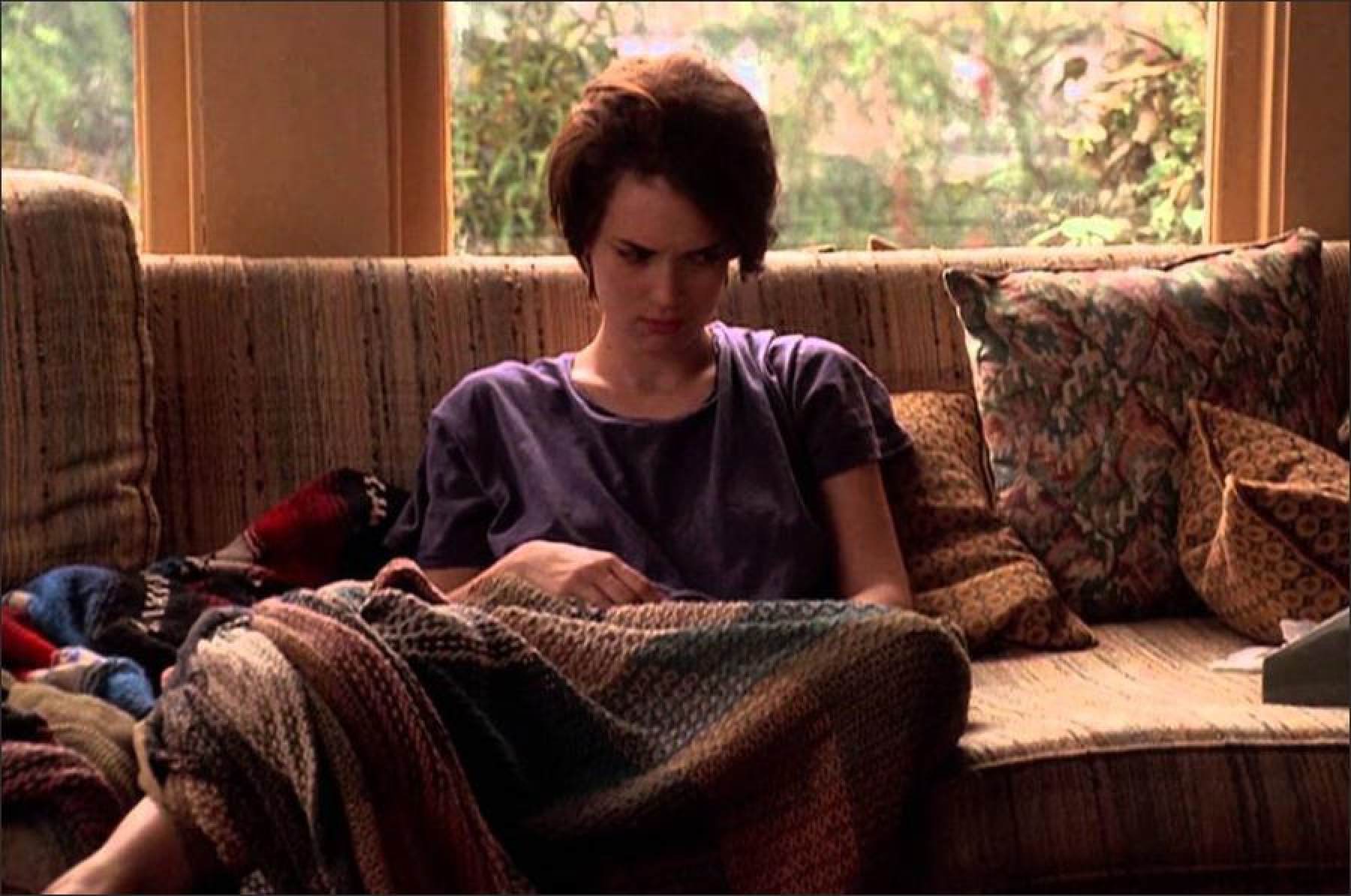 Would she have done something like Stranger Things in her teenage Beetlejuice/ Heathers years?
"If Stranger Things was around then, the nostalgia would be like the 1960s? I don't know," she says, while pondering aloud. "I was very like my character in Beetlejuice; they actually didn't have to do a lot to me. I was very pale, I had that hair and I was very monotone.
"That's why I credit Tim Burton with giving me a career: I was never the first choice for any of those movies in the '80s."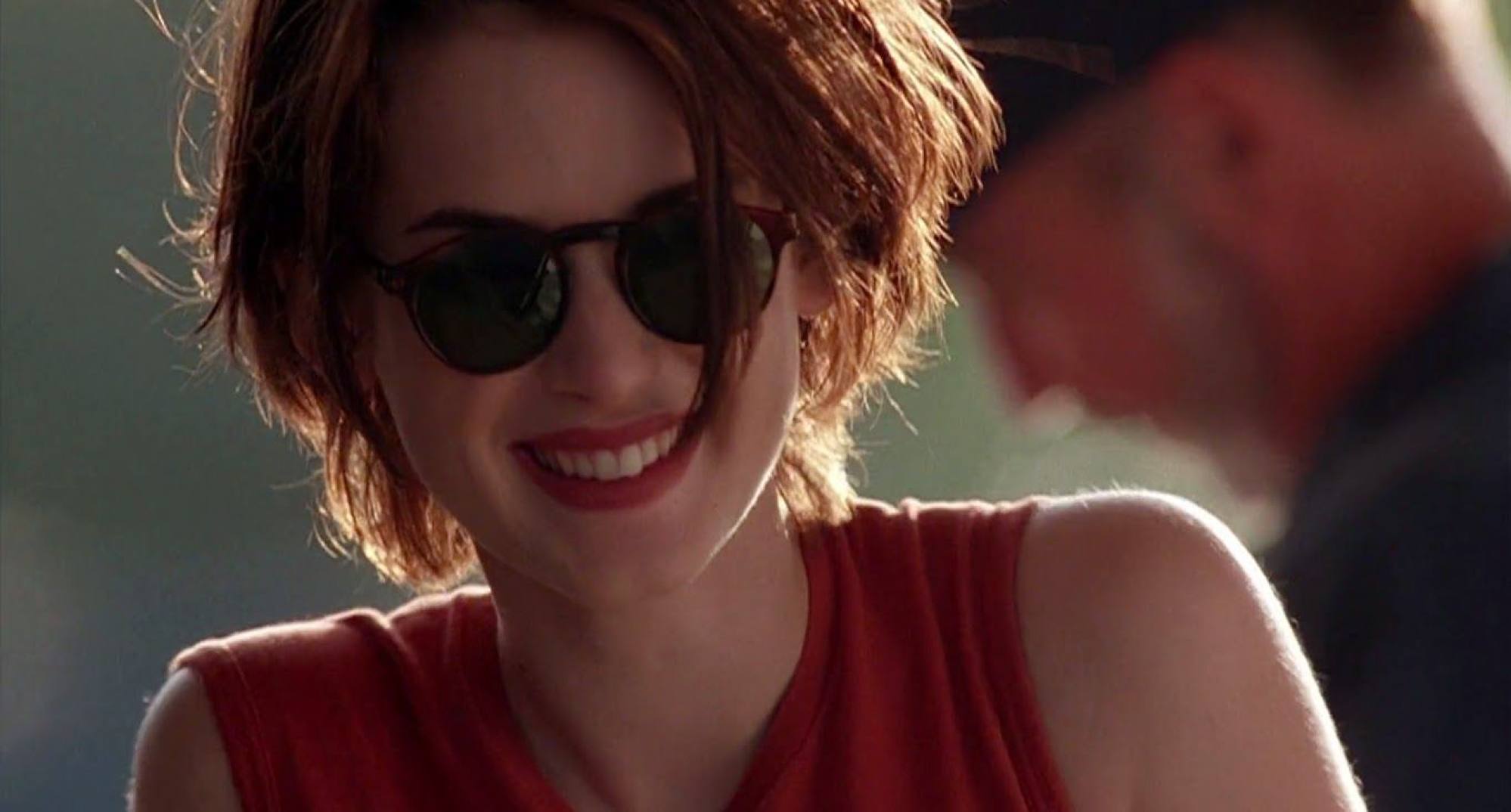 Gen X has been labelled the "forgotten generation" between baby boomers and millennials/Gen Z, and it's something that the actress (regarded as an Gen X icon) feels relieved about.
"It's so weird. I just remember we very purposely never said '
Gen X
' in [1994 film]
Reality Bites
, even though it's associated with that expression. That was this label they slapped on us, but then it really caught on," Ryder says.
"[But] I will say this: I'm super grateful that I didn't grow up with the internet and social media. I don't think that I could have been an actress if everything was that exposed. It would've just flipped me out. There's a lot of young people who just can't even imagine a world without the internet.
"I remember the first time I called a boy. You practise, you're so nervous and you write things down and get up the nerve. It was a real character-building thing. I was 14, and of course it was a disaster, but you learn how to get up the nerve. Kids don't have to do that any more – they can construct witty texts."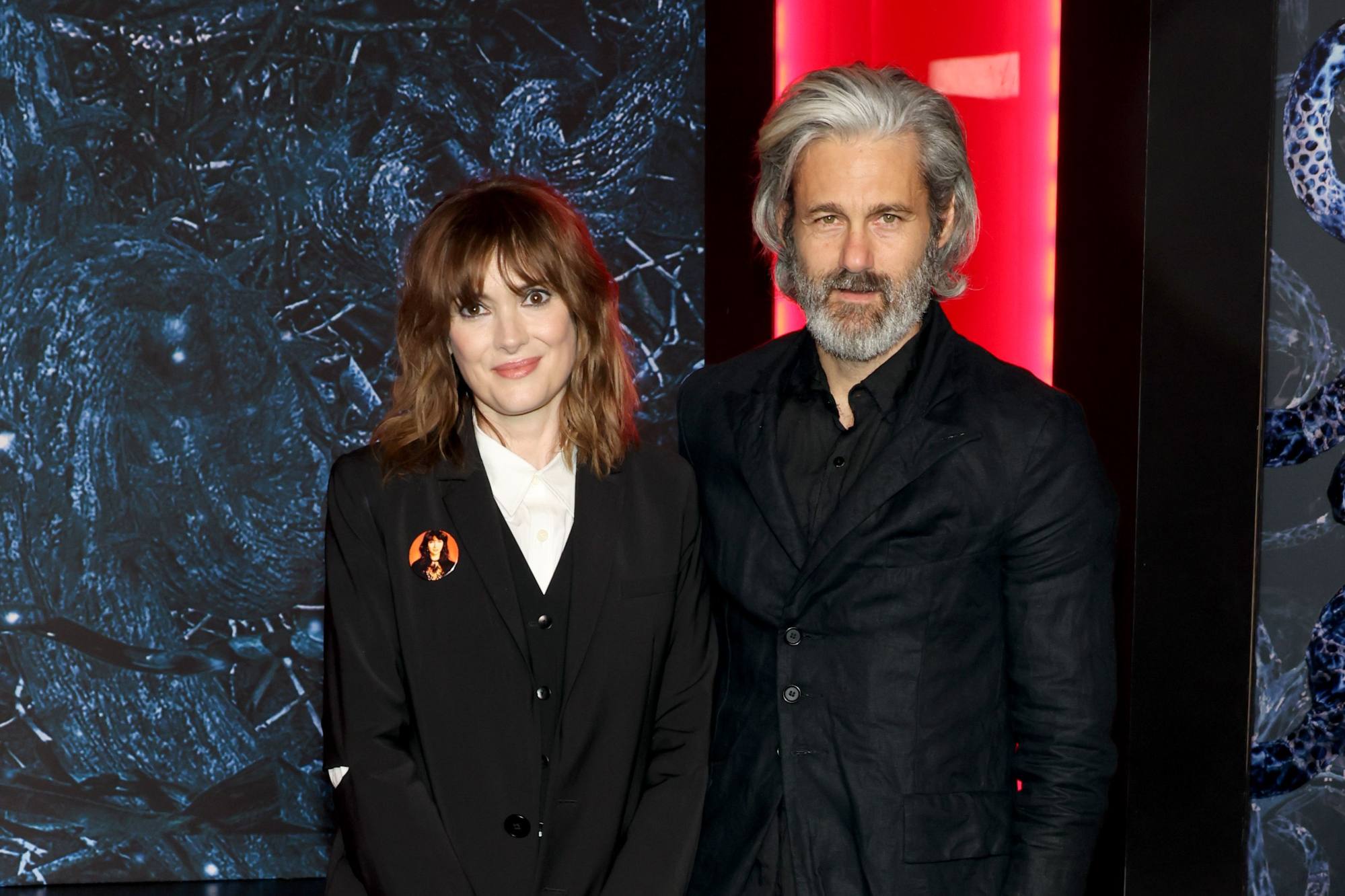 Meanwhile, Ryder would be down for joining the Beetlejuice sequel that's rumoured to be in the works.
"I'm really hopeful that it'll happen," she says. "The only way we would do it is if everything was perfect and we had all the people – obviously Michael [Keaton] and obviously Tim. That's what I love about Tim. He's such a perfectionist. He can't do something unless it's completely his vision.
"It'll happen if it can happen the perfect way."