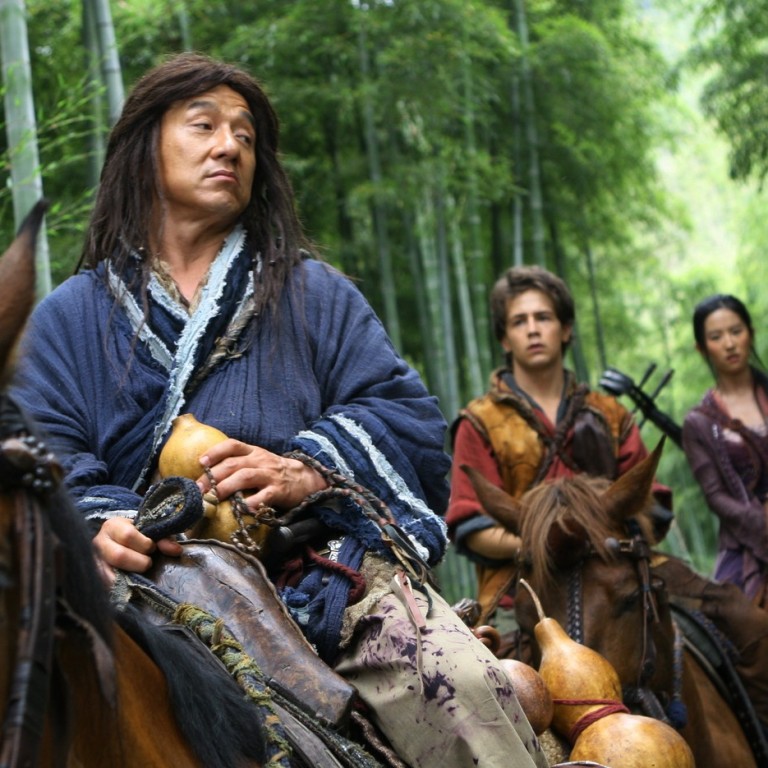 Despite starring Jackie Chan and Jet Li, The Forbidden Kingdom, a US-China co-production, ended up as 'Crouching Tiger, Hidden Dragon for kids'
Hong Kong superstar Chan teamed up with Jet Li, Li Bingbing and Liu Yifei for the 2008 film, which was meant to unite Eastern and Western audiences
Despite the heavyweight cast and crew, including fight choreographer Yuen Woo-ping, the film comes off as cashing in on Crouching Tiger Hidden Dragon's success
"When we make American films like Rush Hour, it only appeals to American audiences, but not Southeast Asian ones," said Chan at the film's Beijing press launch.
The film centres on bullied Boston teen Jason Tripitikas (Michael Angarano), who is named after wandering monk Tang Sanzang (aka Tripitaka) in Journey to the West. He spends his spare time in Chinatown, looking for kung fu DVDs in a pawnshop run by Hop (Chan).
However, also on the shelves is a magic staff that, before you can say "Macguffin", transports him to ancient China.
Here he meets drunken mystic Lu Yan (also Chan) and, along with the Silent Monk (Jet Li) and Golden Sparrow, begins a mission to return the staff to the Monkey God (also Li) so he can defeat the Jade Warlord (Wang Deshun). Along the way he learns to fight, and to love. You can probably guess the rest.
While the actors all give decent performances, it's Yuen's weightless, wall-leaping choreography that's the real star. An early highlight sees both Lu Yan and Jason fighting off the enemy with the same staff – admittedly one with more finesse than the other.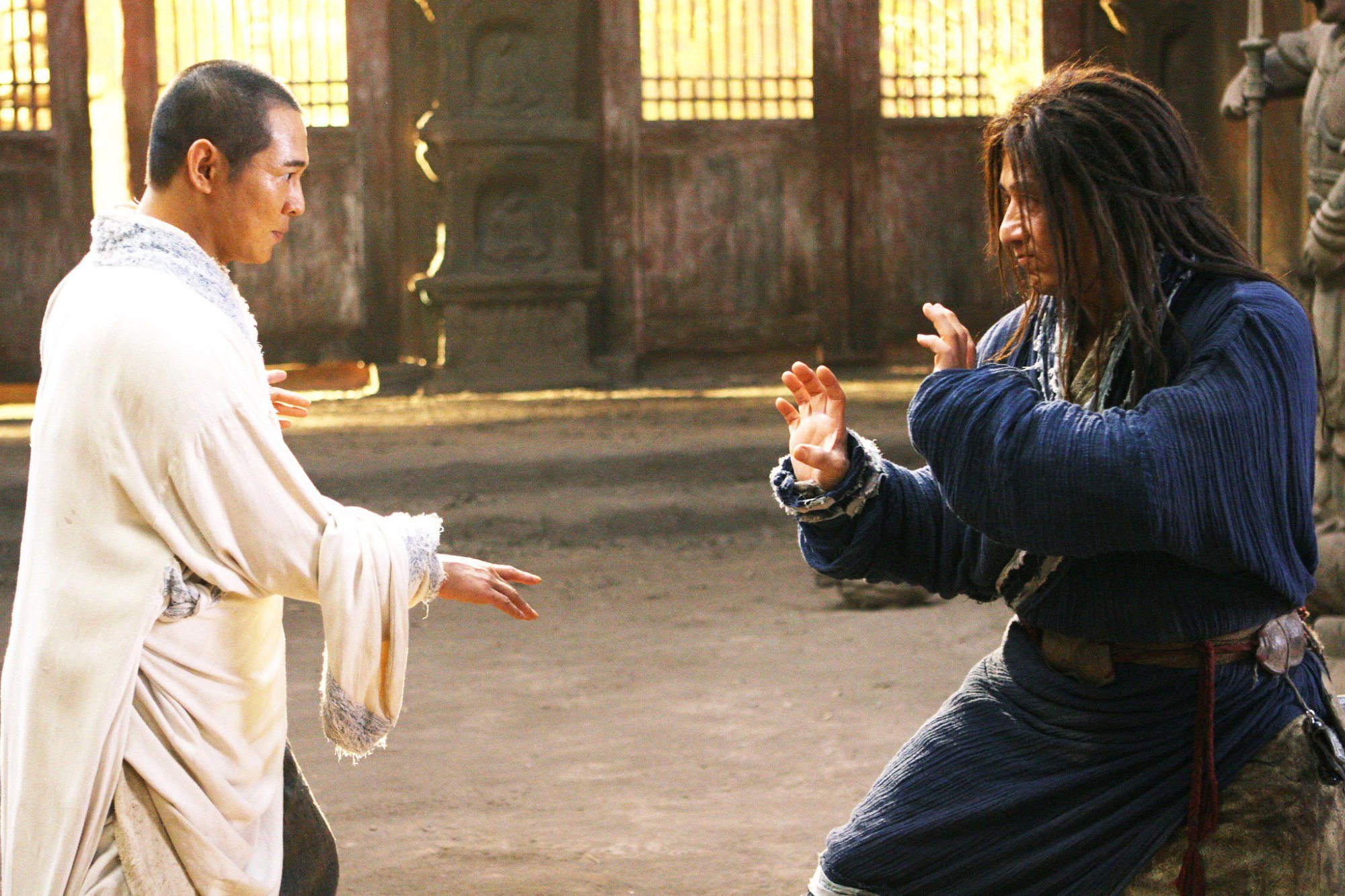 The statue-cracking showdown between Lu Yan and the Silent Monk – meaning Chan versus Li – is also worth the wait.
"I have done many fight scenes with others but there were usually more than 10 takes, which is a waste of time as the person may forget his moves and [get] unnecessary injuries" said Chan. "When I fought with Jet, our actions were quick. We also didn't have to do the same stunt over 20 times."
His thoughts on the scene in the desert where Lu Yan prays for water and the Silent Monk just pees on him are, sadly, unrecorded.
The film may be well-intentioned, and put together, but it's also misjudged. What's essentially a kids' movie features a horse chase through a brothel, racist slurs and moments of non-fantasy violence, such as when Hop is shot by one of Jason's bullies.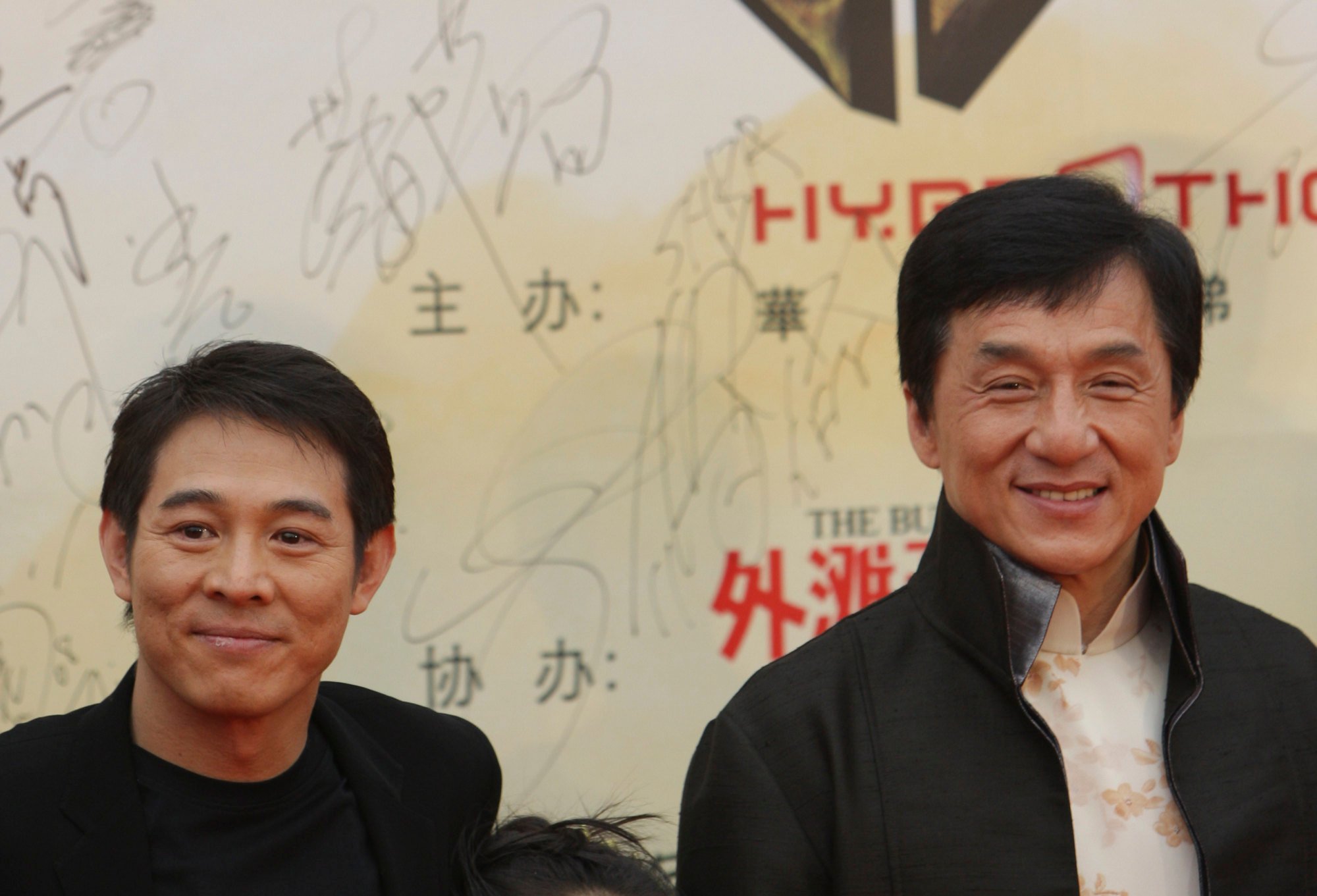 Mostly it feels like an attempt to capture the success of Crouching Tiger and repackage it for a wider audience. So we have Pau's swollen colours and Yuen's fights staged against bucolic backdrops, such as a plum blossom orchard, albeit one with clearly stuck-on flowers. Hop even calls Jason "Crouching Tiger, Spanking Monkey".
For a while, it worked. The film was the first to reach number one in America and China simultaneously, yet its overall US$128 million gross represents a rather more modest success than that suggests.
Perhaps that's because, despite all the talk, The Forbidden Kingdom remains a Hollywood film set in Asia rather than a true meeting of cultures. "He's not even Chinese," says the Silent Monk of Jason. "We're all the same inside, right monk?" says Lu Yan.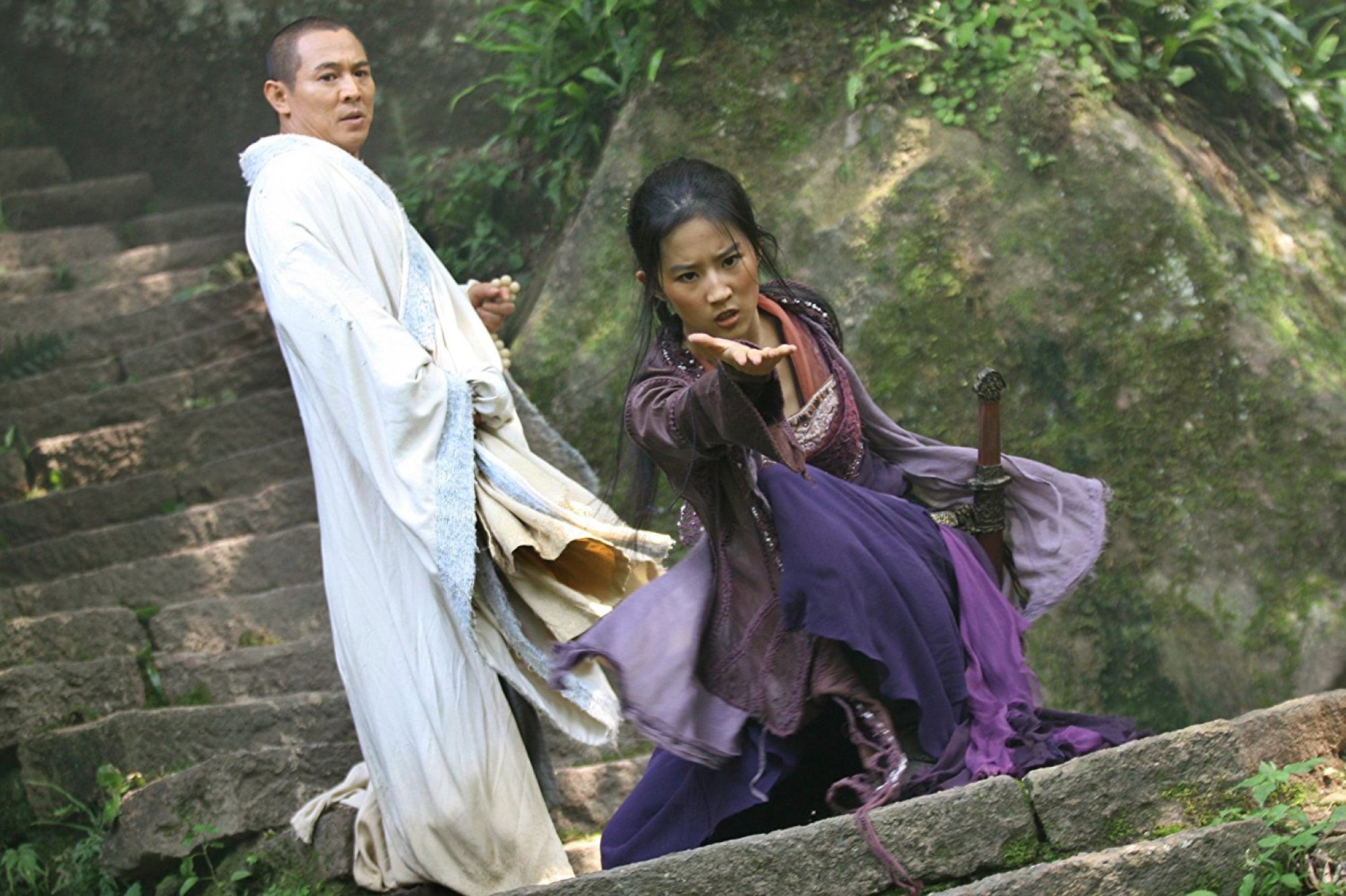 The world, it seems, does not agree.
Want more articles like this? Follow
SCMP Film
on Facebook