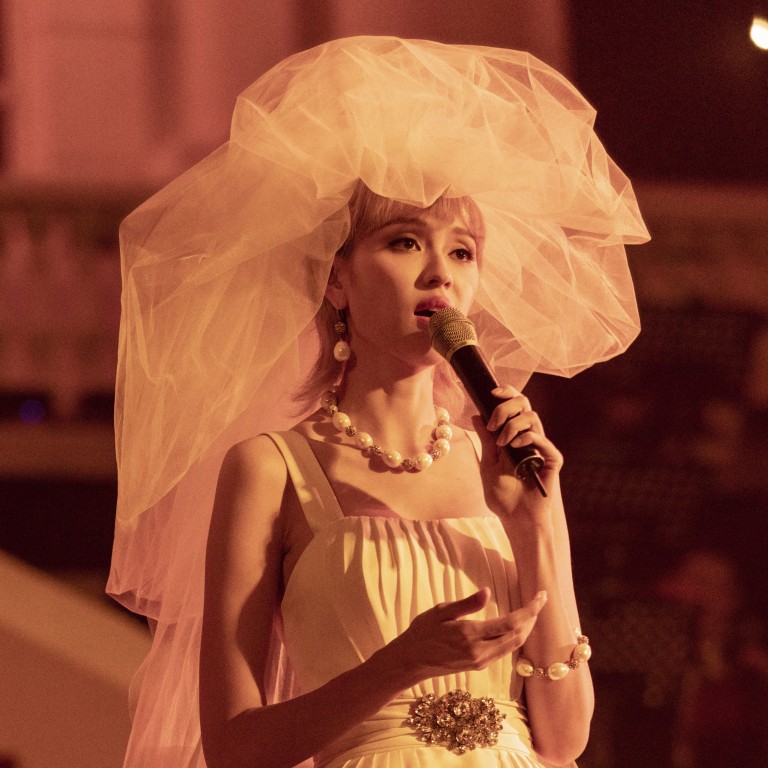 Is Hong Kong cinema dead in an era of mainland China co-productions? No, an exciting new generation of local filmmakers says
Movies like Longman Leung's Anita and Jimmy Wan's Zero to Hero are winning over Hong Kong audiences in a way that hasn't been seen in over a decade
Socially conscious films by young directors that tackle humanistic topics such as mental illness, poverty and old age are also finding considerable acclaim
Is there a hint of truth to the frequently whispered, though seemingly hyperbolic claim that Hong Kong cinema is dead?
It could also reflect the sense of indifference that a large section of Hong Kong viewers have been feeling towards co-production films made with mainland China as their target audience, as Better Days was. The perceived lack of concern for the city's own culture and values in many top filmmakers' works has been openly lamented for over a decade.
The critical and commercial acclaim enjoyed by Better Days did serve to dispel two popular myths: that Hong Kong-China co-productions tend to be artistically compromised products, and that today's local filmmaking talents pale next to their predecessors from Hong Kong cinema's so-called Golden Age in the 1980s and '90s.
Ever since the 2003 Closer Economic Partnership Arrangement (CEPA) between China and Hong Kong opened a gigantic market for the city's filmmakers, and rendered co-productions their best chance both to take part in mega-budget productions and to rake in billions in revenues, there have been concerns that Hong Kong's most established filmmakers would all head north and stay there.
On the international stage, this fundamental shift in the attention of Hong Kong's best known filmmakers, from shaping Hong Kong's glorious cinema tradition – at one point famously described by film scholar David Bordwell as being "all too extravagant, too gratuitously wild" – to toeing the censorship line and serving China's lucrative market, must have looked like one of the key factors behind Hong Kong cinema's apparent decline in the same period.
But all is not lost on the domestic front.
As some of the most experienced directors known for their extravagant commercial fare vacated their privileged positions in Hong Kong, a whole new generation of filmmakers has emerged to reinvigorate the industry with their smaller, yet notably more relatable, first films – even if they have yet to find household fame outside the city.
Since then, directing debuts by fledging talents have become a fixture in the Hong Kong Film Awards' best picture category.
This steady emergence of talents has been partly helped by several very successful initiatives intended to nurture a new generation of filmmakers. Short-film festivals such as the Fresh Wave International Short Film Festival, led by Johnnie To, and government funding programmes like the First Feature Film Initiative, have proved hugely influential in Hong Kong cinema's latest developments.
For the local crowd, the most encouraging aspect about this quiet transformation of the industry isn't so much that emerging filmmakers have begun to take over from their far more established peers at important awards. Rather, it's that they're doing so with films that either look to preserve the Hong Kong identity that many hold dear, or take their potential in promoting social responsibility seriously. Occasionally, they do both at the same time.
While many of these socially relevant films are either too thematically sensitive for mainland Chinese censors, or not entertaining enough for mainstream Chinese viewers, to make it into the market there, they have often been enthusiastically received by domestic audiences.
The social unrest and political uncertainties that have engulfed Hong Kong in recent years have also brought about renewed interest in – and occasionally fervent box office support for – all those sincerely conceived local films that indulge in their own local flavours, muse on the current state of Hong Kong's realities and chime with prevalent sentiments of society at large.
More surprising still, perhaps, is the triumphs of another pair of underdog movies made by up-and-coming filmmakers in 2021.
The rising Hong Kong filmmakers today are already winning over their own audiences in a significant way that hasn't been seen in over a decade. This may well be the best time yet for a socially conscious and intellectually curious Hong Kong film director to start their career.