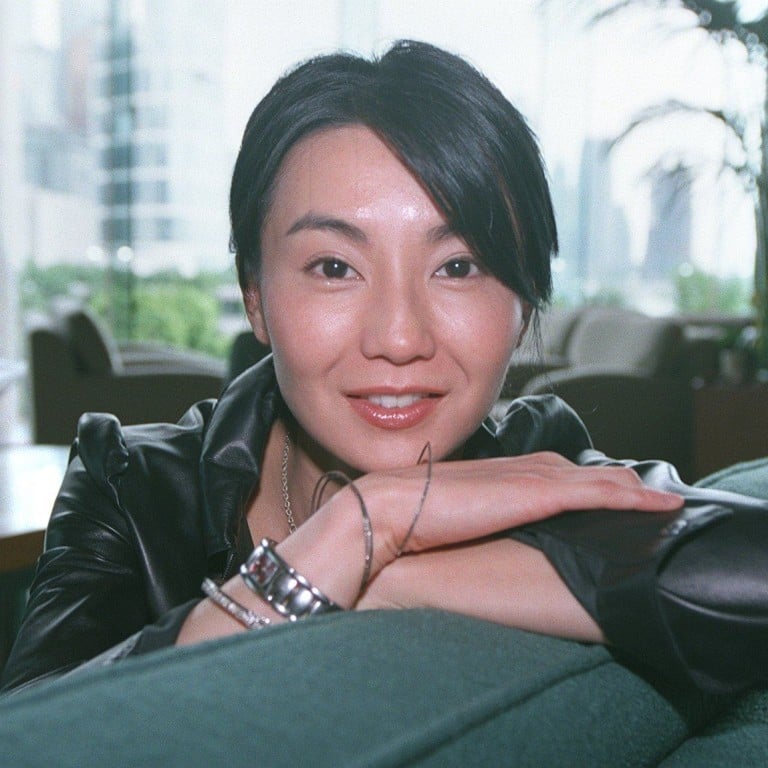 Maggie Cheung in her own words, on Wong Kar-wai and In the Mood for Love, marrying Olivier Assayas and being an actress, not just a film star
The darling of Hong Kong film in the 1990s had a lot to say about filmmaking, from getting her break with lowbrow Wong Jing to working with auteur Wong Kar-wai
She talked about preferring dramas to comedy and working 'with feelings and emotions' to making action films, and the dearth of good roles in Chinese films
Taiwan-born
Brigitte Lin Ching-hsia
was the reigning screen queen of the early 1990s, but Maggie Cheung Man-yuk was the movie star that Hong Kong cinema-goers most identified with.
Cheung, who was born in Hong Kong but grew up in the UK, was ubiquitous at that time, making around five films a year across all genres.
Cheung worked as a sales assistant when she returned to Hong Kong because, as she told the Post, she "hated 9 to 5 office jobs", and got her big break after earning the runner-up prize in the 1983 Miss Hong Kong Pageant, for which she was also judged "Miss Photogenic".
Lowbrow producer
Wong Jing
spotted her and cast her in the comedy
Prince Charming
with Kenny Bee; it was a big hit, and kick-started Cheung's movie career.
We recall what Cheung has had to say over the years about the various stages of her career.
Talking to Cinema AZN about how Wong Jing gave her a break in Prince Charming:
"Wong Jing used to use the beauty pageant to find actresses for his films. Every year he would find a girl at a beauty pageant and put her in a film. I was the one he found that year!
"We got lucky and the film became a kind of blockbuster. It really did well. If a film does well, other people want to work with you."
Telling the Post's Gary Chan about Wong Kar-wai teaching her to act on the set of As Tears Go By in 1990:
"It was not until this film that I learned to grasp acting from within. Before that time, I only knew the basics of acting. It was like warming up for the real thing.
"The director spent time with me, and he was willing to refilm any footage that was not good enough. We appreciated each other's sincerity, and after that, I started to take acting more seriously."
Talking about crying in As Tears Go By:
"There was a scene where I had to cry, I did it on the first day. Wong saw that I had the potential to be an actor, but he said that I did it the wrong way – I just cried my eyes out.
"He told me to try and hold it in as much as I could, to hold it until I couldn't hold it any more."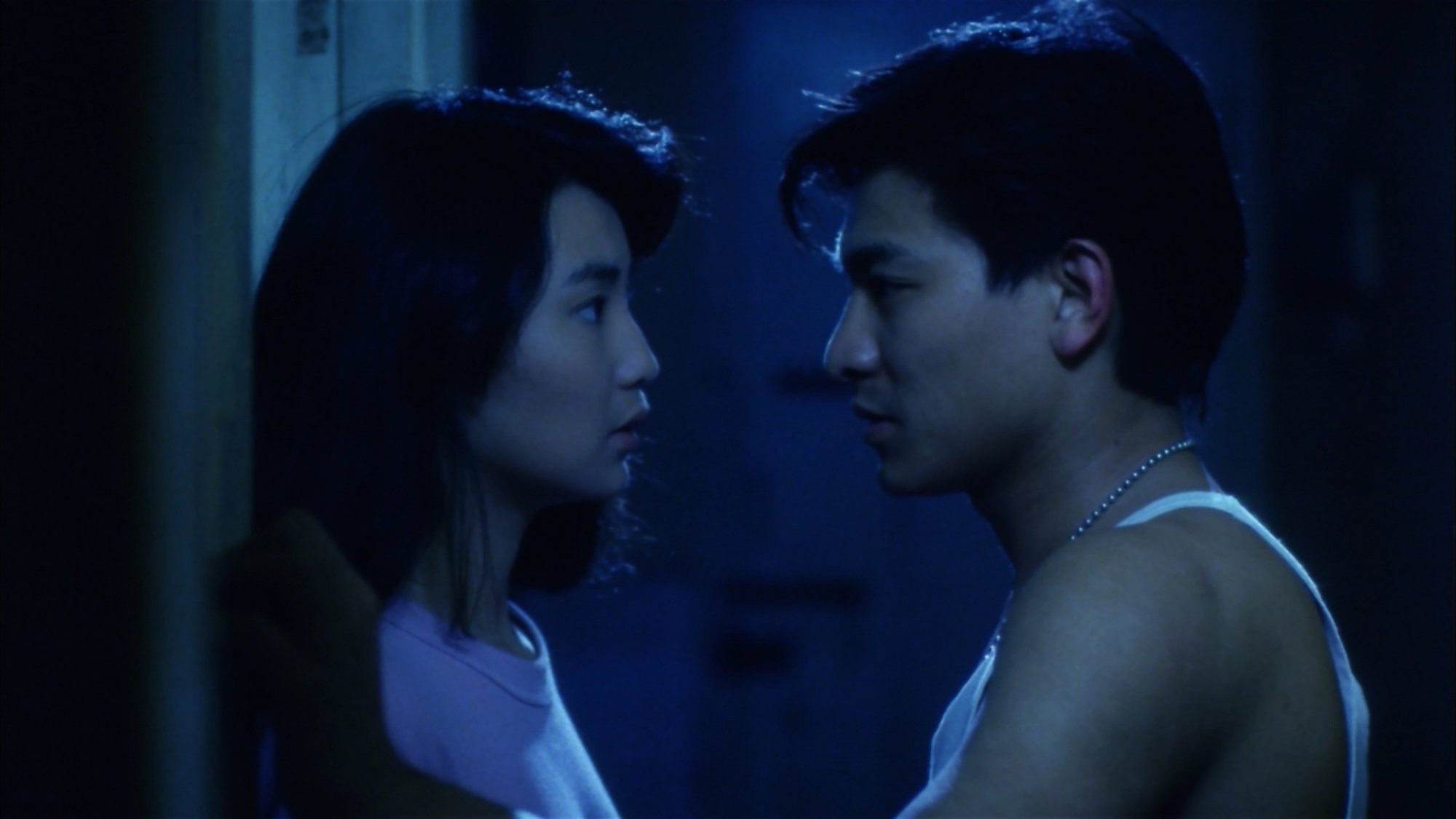 Talking to the Post in 1990 about her treatment on her early films:
"Many people have the misconception that a pretty girl can only be a 'vase' in a film. I want people to consider me not just to be a film star, but someone who knows about acting."
On acting in comedies, in an article she wrote for the Post in 1990:
"I have done all kinds of scripts, but I prefer working on dramas. They give me room to really act. Comedies are fun to work on, but I don't get much satisfaction from them.
"Comedies are written for men, and the women just stand around. But I do like the audience reaction to comedies. When they laugh, I feel good. You don't get that sort of pleasure from making dramas.
"Last year, I think I did too many dramas. I have decided I will not limit myself to one kind of script."
On making action films, in an interview with Asian Connections in 2003:
"I don't think I'm any good at them, and there's always
Michelle Yeoh
… let Michelle do it, I'll do something else! She is good at that, and I'm not so much into my physical side. I like to work internally with feelings and emotions."
On making commercial films, to Winnie Chung:
"I have nothing against commercial films, but if you're in a movie, [and] you feel the script and everything else about it has no meaning – it's just another production that the boss can add to his list – I don't think you should do it.
"I am always asking
Tony Leung Chiu-wai
why he does those movies. It's not that I am looking down on them, but he is such a serious actor, why must he devote his talent to an insincere movie?"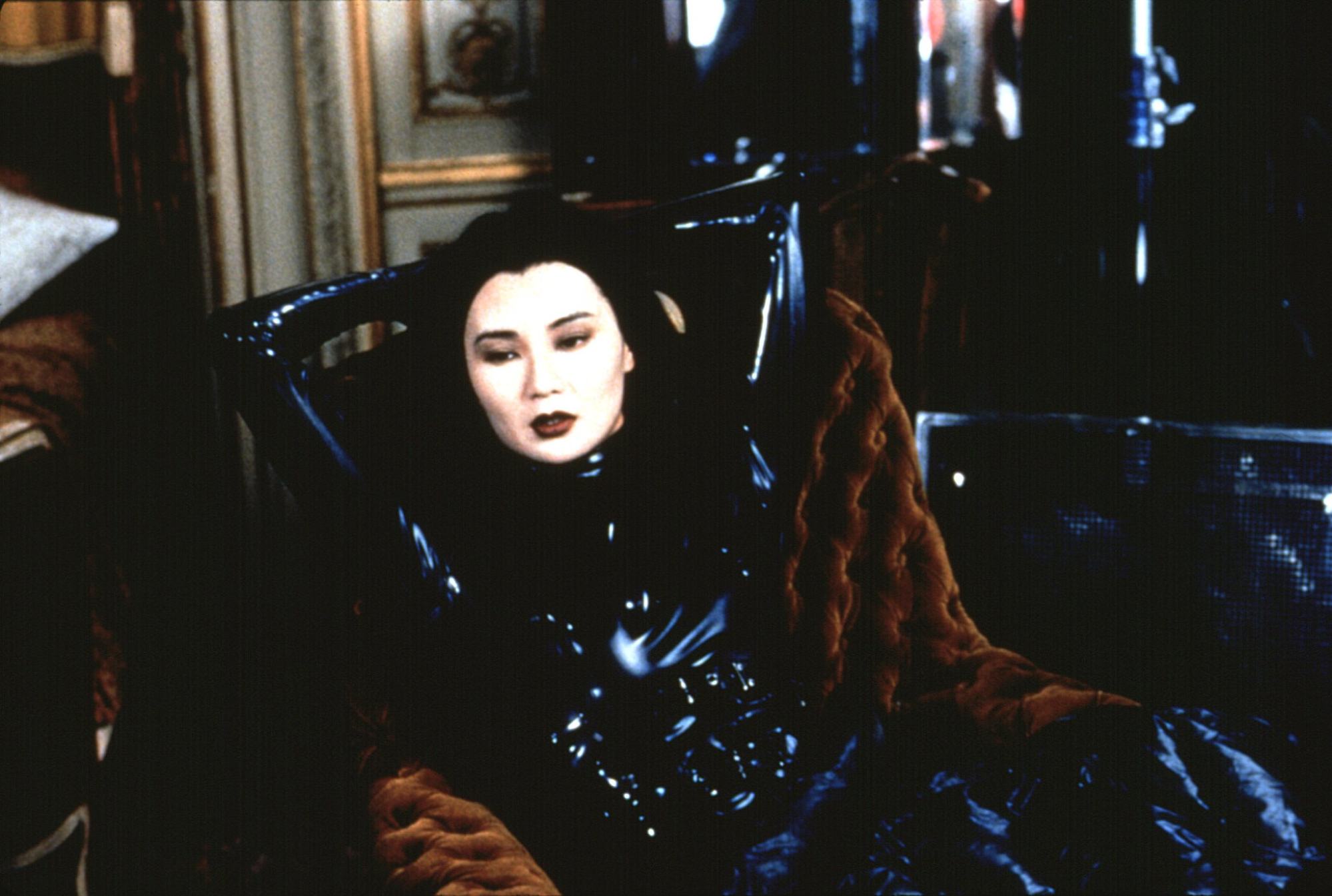 Talking about meeting her one-time husband, Olivier Assayas, while shooting his film Irma Vep:
"I wanted to go to Paris. I was going through a strange time in my life. I was just fed up with being an actress, I just didn't want to go on any more, that was how I felt before Olivier came along.
"Olivier came to Hong Kong to find an actress, and he found me. I did it, and it's lucky I did, as many good things came out of it."
On acting in Wong Kar-wai's In the Mood for Love:
"Finding my character proved to be a very difficult time for me. I was confused and frustrated. I thought I was doing it right, and then Wong would say, 'Do it all differently.'
"I hadn't really seen him for 10 years, so I had forgotten that he works with the actors to develop their characters – I'd forgotten that we all have to write the film together."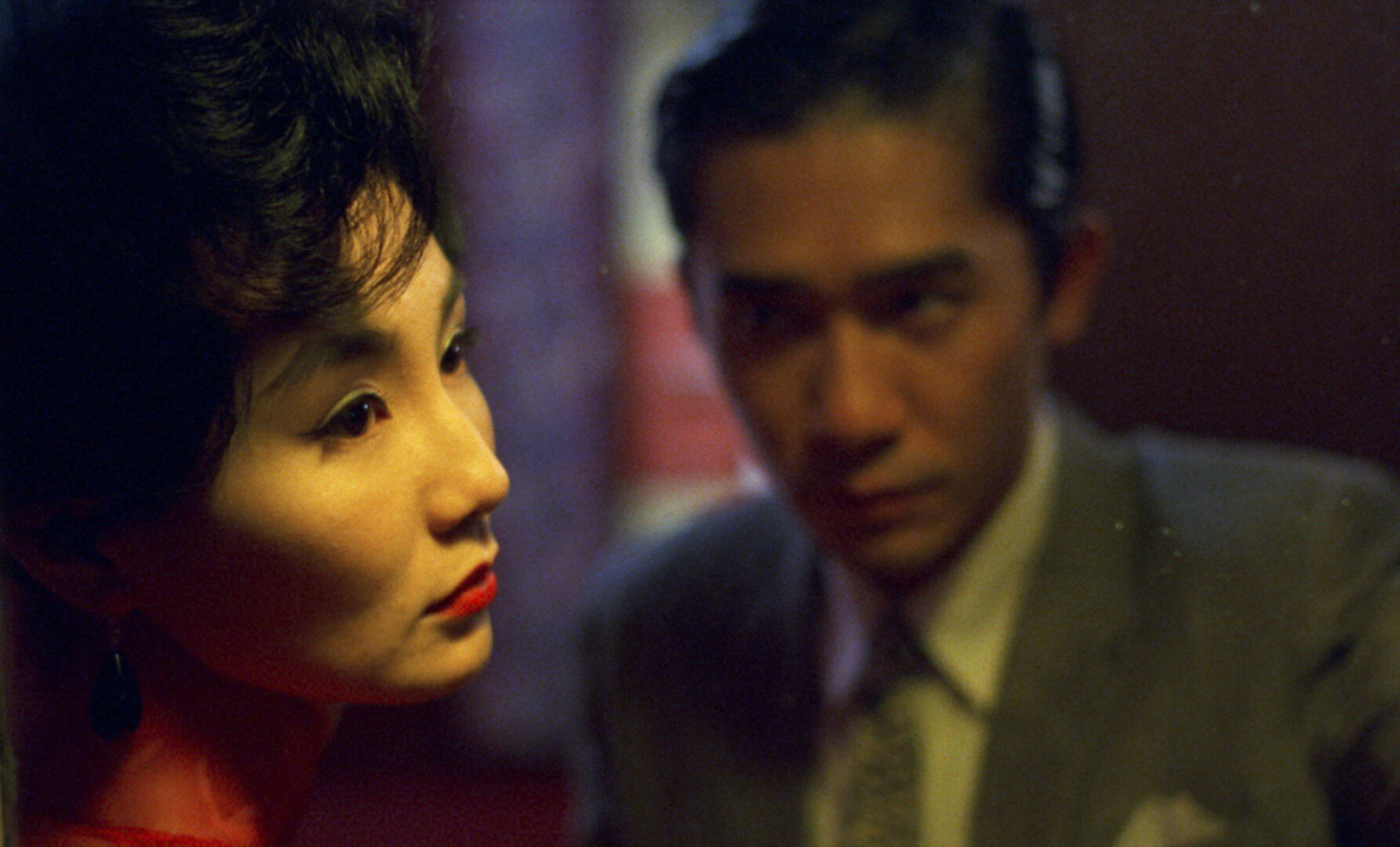 On giving in to Wong during In the Mood for Love:
"Finally, in the end, I just gave up and didn't do anything else [to find the character]. I just went with the flow and realised that was the way it was going to be. We were going to work on the script, the characters, and the mood of the film along the way.
"We looked at the dailies from the day before and then talked about what was good and what was bad from that day, and it was built from there. It was an unusual way, but it worked out."
To the Post's Mathew Scott about Assayas' film Clean, in which she played a recovering drug addict:
"For the first time in my career, I was able to put a lot of myself into the role. The roles I have played previously, in films like
Hero
and
In the Mood for Love
, are very different to who I am. This is like a merger of myself and Emily, the character, the languages, and the way she reacts.
"Obviously I am not a junkie or a rock star, but I know some of the things she goes through – the emotions, the attention she gets, the travelling from place to place."
To the Post's Clarence Tsui about acting in mainland Chinese films, in 2007:
"A lot of films offered to me by Chinese filmmakers are about things like the Rape of Nanjing, suffering, world wars, or how Europe invaded China. There will be a script in which the heroine is tortured, and another which says, 'She killed herself because she couldn't face reality'."
In this regular feature series on the best of Hong Kong cinema, we examine the legacy of classic films, re-evaluate the careers of its greatest stars, and revisit some of the lesser-known aspects of the beloved industry.
Want more articles like this? Follow
SCMP Film
on Facebook