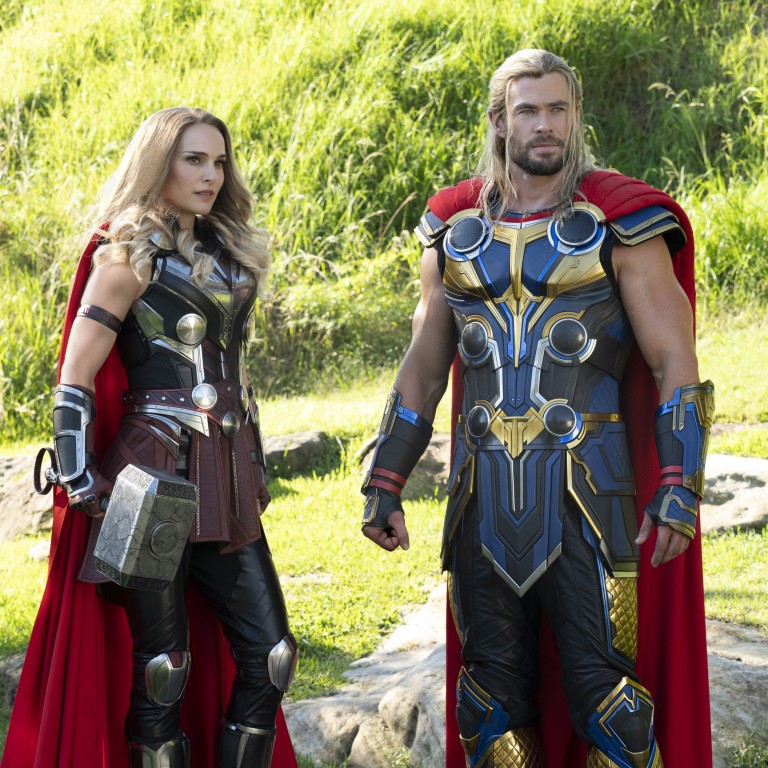 The 15 best new Hollywood movies in cinemas this summer, from Elvis to Minions: The Rise of Gru and Thor: Love and Thunder
Moviegoing is back, and there's a lot to look forward to, including an Elvis Presley biopic, the latest Marvel Thor film, and two video-game adaptations
Dwayne Johnson and Kevin Hart lend their voices to DC League of Super-Pets, Brad Pitt is an action star in Bullet Train and there's Stephen King's Salem's Lot
After a bumpy start, 2022 has turned into a record-breaking year for cinemas, as holdovers from the lingering coronavirus pandemic finally see the light of day and a crop of new releases strike a chord with moviegoers.
The summer season is far from over, however. As
Jurassic World: Dominion
and Pixar's
Lightyear
battle it out for their piece of the action this week, we look ahead to the best of the Hollywood blockbusters still to come between now and the end of September (opening dates are for Hong Kong).
1. Elvis
Tom Hanks stars as Presley's scheming business manager Colonel Tom Parker in the film, which charts the singer and actor's rise from small-town obscurity to pop culture icon. (Opens June 23)
2. The Black Phone
Ethan Hawke plays a truly creepy child murderer in Scott Derrickson's
latest horror film
, adapted from a short story by Stephen King's son, bestselling author Joe Hill.
Set in the late 1970s, the story follows a young boy who is kidnapped and locked in a basement, where a broken telephone connects him to the disembodied voices of Hawke's previous victims. (Opens June 23)
3. Uncharted
Originally scheduled for release in December 2020, this all-star video game adaptation pairs Tom Holland with Mark Wahlberg as adventure-seeking treasure hunters who head off in search of legendary lost gold.
Antonio Banderas also appears as the moustache-twirling villain in this globe-trotting caper that is already one of the year's biggest box office earners. (Opens June 23)
4. Minions: The Rise of Gru
Yet another casualty of the lingering pandemic, this long-shelved follow-up to Illumination's monster animated smash hit of 2015 documents how the legion of diminutive yellow henchmen forged their nefarious partnership with the Despicable Me supervillain.
Steve Carell returns for another bout of hyperactive high jinks, in which precocious young Gru embarks on his first criminal endeavour. (Opens June 29)
5. Thor: Love and Thunder
After the overwhelming success of
Thor: Ragnarok
, Oscar-winning filmmaker Taika Waititi returns to direct another chapter in Marvel's ever-evolving adventures of the Asgardian god of thunder.
In search of inner peace, Chris Hemsworth's space Viking is reunited with former flame Jane Foster (Natalie Portman), who now wields Mjolnir, and must do battle with Gorr the God Butcher (Christian Bale). (Opens July 6)
6. Sonic the Hedgehog 2
Following the surprise success of 2020's live-action adaptation based on Sega's tentpole video game franchise,
the inevitable sequel
arrives – bigger, faster, and louder than before.
Jim Carrey reprises his role as mustachioed supervillain Doctor Robotnik, who recruits echidna Knuckles (voiced by Idris Elba) to go into bat against Sonic (Ben Schwartz) and his new sidekick, Tails (Colleen O'Shaughnessey). (Opens July 21)
7. Bullet Train
Brad Pitt becomes the latest Hollywood star to undergo an action-hero makeover, playing a notoriously unlucky hit man who encounters a carriage load of murderous rivals while aboard the eponymous Japanese train.
Sandra Bullock, Michael Shannon and Hiroyuki Sanada are among the familiar faces to appear in this high-octane action comedy from
John Wick
director
David Leitch
. (Opens August 4)
8. DC League of Super-Pets
For those who haven't seen enough superhero movies to last a lifetime, Warner Animation unleashes League of Super-Pets, which is precisely what it sounds like.
Dwayne Johnson and Kevin Hart voice the four-legged friends of DC heroes Superman and Batman respectively, who embark on their very own crime-fighting mission when their owners disappear. (Opens August 4)
9. Nope
Academy Award winner Jordan Peele, the creative force behind
Get Out
and
Us
, looks to the skies for his latest, science-fiction infused, horror spectacle.
Daniel Kaluuya, Keke Palmer and
Steven Yeun
headline this darkly comic tale of mysterious sightings in the clouds above a remote small-town community, tapping into our deepest, most paranoid fears of visitors from other worlds. (Opens August 18)
10. Three Thousand Years of Longing
Idris Elba plays an ancient djinn, who grants Tilda Swinton's solitary scholar three wishes in return for his freedom. What unfolds is a visually dazzling psychedelic odyssey spanning millennia. (Opens September 1)
11. Salem's Lot
Stephen King's beloved horror novel gets the big-screen treatment, with Lewis Pullman (Top Gun: Maverick) playing a writer who discovers that his sleepy hometown is now home to a bloodthirsty vampire.
The 1979 television miniseries of Salem's Lot remains a beloved fan favourite, but producer James Wan and director Gary Dauberman have a proven track record of terrifying their audiences. (Opens September 8)
12. Ticket to Paradise
Ocean's Eleven stars George Clooney and Julia Roberts reunite for this sun-drenched romantic comedy, playing divorced parents who team up and travel to Bali to stop their daughter (Kaitlyn Dever) from marrying a local and making the same mistake they did.
While unlikely to reinvent the wheel, the Clooney/Roberts combo should be a recipe for schmaltzy success. (Opens September 8)
13. Where the Crawdads Sing
Delia Owens' 2018 novel has sold more than 12 million copies, making this big screen adaptation inevitable.
Daisy Edgar-Jones stars as Kya, an isolated young woman growing up alone in the marshes of North Carolina, who becomes embroiled in a murder investigation, after the local high-school quarterback (Harris Dickinson), and one-time admirer, is found dead. (Opens September 8)
14. The Woman King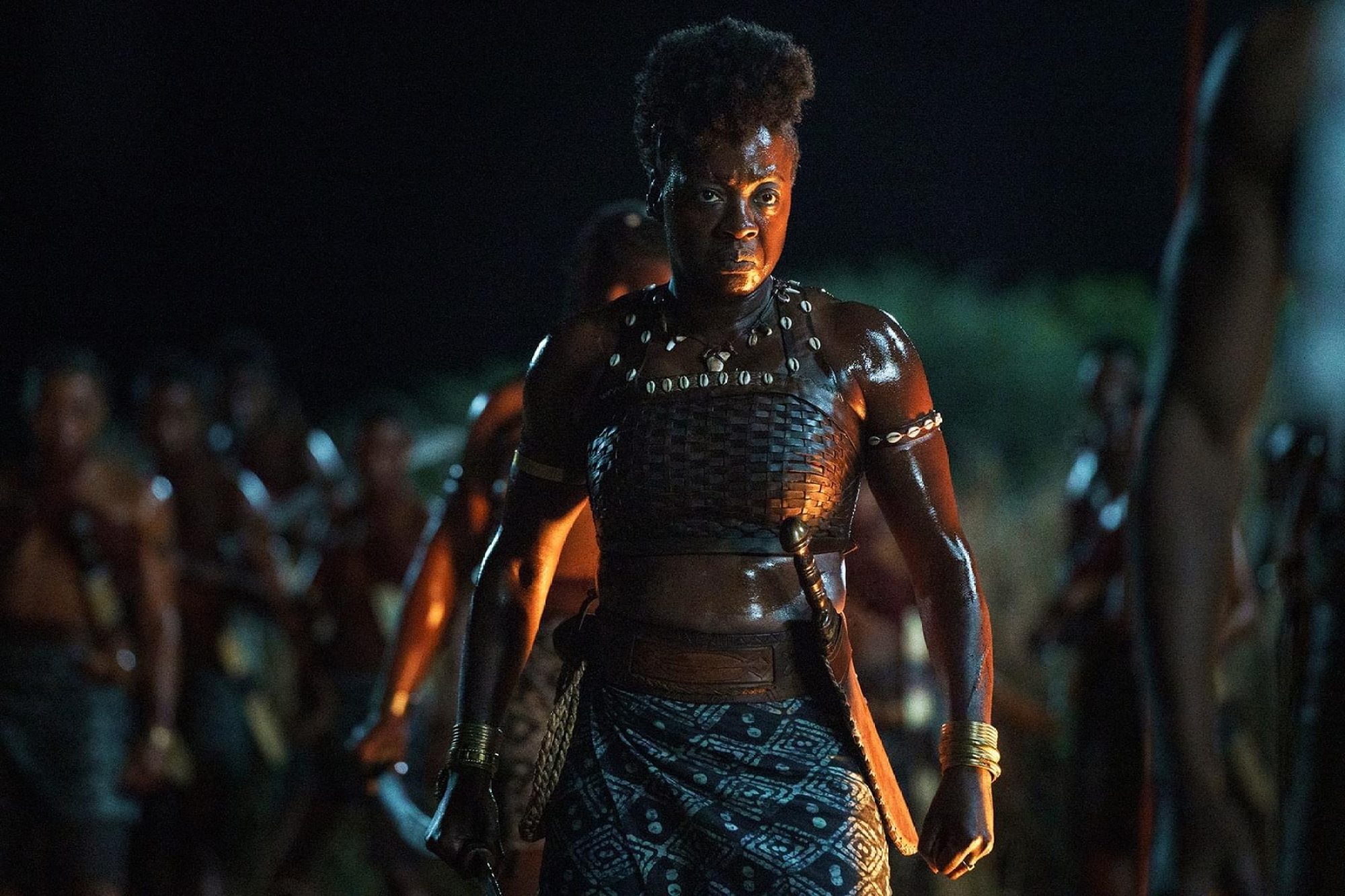 Viola Davis, Lashana Lynch and John Boyega headline this fascinating historical epic from Gina Prince-Bythwood, director of The Old Guard.
The film throws a spotlight on the legendary Dahomey Amazons, a formidable all-female army that defended the West African Kingdom of Dahomey from merciless foreign invaders who threatened to enslave their people and extinguish their way of life. (Opens September 15)
15. Don't Worry, Darling
After the rapturous reception for her directorial debut, Booksmart, Olivia Wilde steps behind the camera once again for this dark, psychological thriller.
Florence Pugh plays a seemingly happily married woman in 1950s America, who begins to grow suspicious of her husband (Harry Styles), the nature of his work, and the company that has a stranglehold on their defenceless suburban enclave. (Opens September 22)
Want more articles like this? Follow
SCMP Film
on Facebook