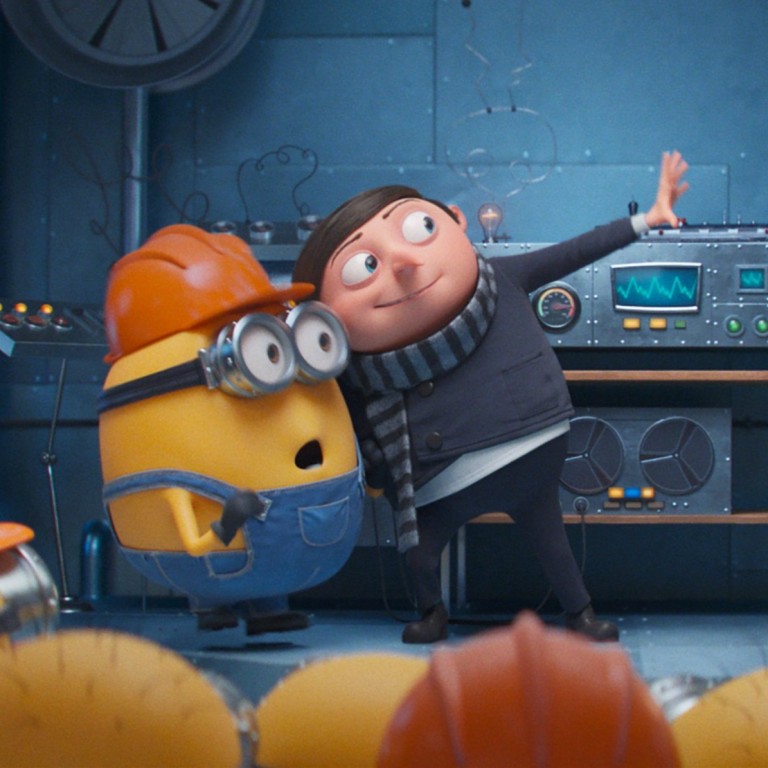 Review
Minions: The Rise of Gru movie review – Steve Carell, Michelle Yeoh and Jean-Claude Van Damme enliven enjoyable second prequel to Despicable Me
Linda Ronstadt, Simon and Garfunkel, The Rolling Stones – the soundtrack is as appealing as the voice cast featuring Steve Carell, Alan Arkin and Russell Brand
The Minions are at their cutest and funniest in this Despicable Me prequel that adds martial arts, Blaxploitation and a fantasy element to the mix
3.5/5 stars
A second prequel in the
Despicable Me
animated series,
Minions: The Rise of Gru
is far more enjoyable than its immediate predecessor, 2015's
Minions
.
That film took the yellow, pill-shaped henchmen on a half-baked adventure to London before they met their master. But the core of the Despicable Me films has always been Gru (Steve Carell), the would-be evil genius with a soft centre.
Thankfully, he's back here – as a youngster in the 1970s, who dreams of joining the Vicious 6, a gang of super-villains, after they betray their leader Wild Knuckles (Alan Arkin).
While they invite Gru for an interview, held beneath a vinyl record store run by Dr Nefario (Russell Brand), the gadget inventor who later teams up with Gru, this young hopeful is laughed out of the building when they realise that he's just a "tubby" kid who should still be in school.
Incensed, Gru steals a powerful amulet the gang have captured, and a crazed adventure gets under way. Really, though, the 1970s setting is an excuse for wall-to-wall music from the era, including Linda Ronstadt's You're No Good, the secret password to get in the Vicious 6's hideout.
Better yet, the Minions hum a version of Simon and Garfunkel's Cecilia as they build Gru's lair, and later, a poignant take on The Rolling Stones' You Can't Always Get What You Want.
The bright colours of the time also really pop on screen, with a vibrant trip to San Francisco – including a Chinese New Year parade – a highlight.
The obligatory chase scenes are livened up by amusing members of the Vicious 6 out to retrieve the amulet (including 'Jean-Clawed', a Frenchman in a lobster-shaped machine, voiced by – who else? – Jean-Claude Van Damme). And the Minions – led by Stuart, Kevin, and Bob (all performed by Pierre Coffin) – are at their cutest and funniest here.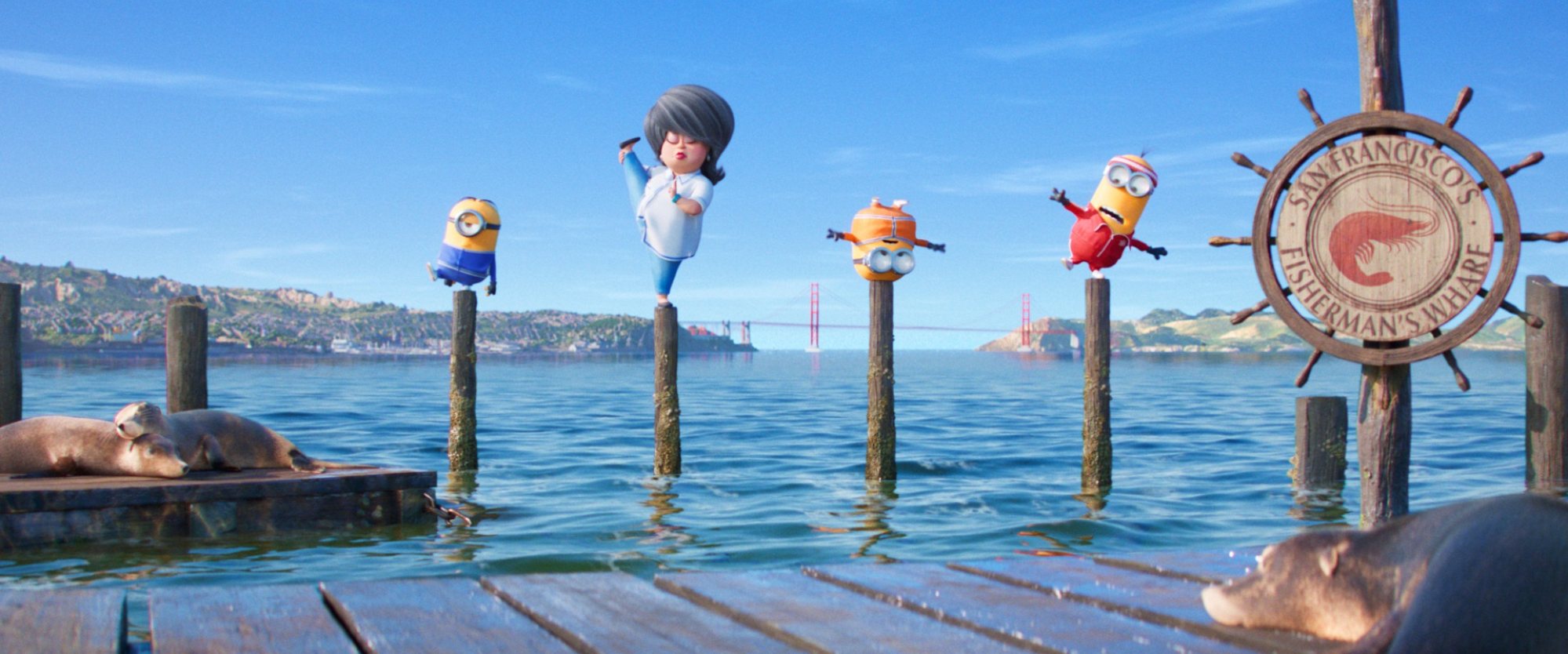 With Michelle Yeoh voicing Master Chow, an acupuncturist who teaches Stuart, Kevin and Bob the art of kung fu, The Rise of Gru adds martial arts into the mix in the second half, after already plundering the Blaxploitation genre.
It's a little chaotic, especially with a fantasy element shoehorned in too – something like Big Trouble in Little China springs to mind. But with a voice cast that includes Julie Andrews (as Gru's mum), and Taraji P. Henson (as Belle Bottom, the Vicious 6's Pam Grier-styled leader), it's a lively return to form for the franchise.
Want more articles like this? Follow
SCMP Film
on Facebook